The new L'Exotique Monaco development has come a considerable way over the past year and is on schedule to welcome new residents in 2022. Perched on the cliff edge in the popular district of Jardin Exotique, L'Exotique Monaco is one of several new and highly sought after developments that have been purposely developed to meet the growing demands of Monaco's luxury real estate, as well as creating a spectacular entrance into the principality.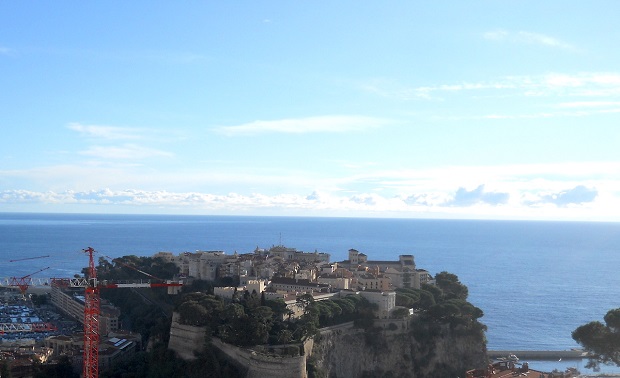 Boasting a fabulous range of amenities, world-class design, lush tropical foliage, and unparalleled sea-views, coupled with the principality's favourable tax system, high-quality healthcare and educational system, L'Exotique Monaco is the ideal place to call home.
Keep on reading to learn more about this superb world-class development in one of the most sought-after countries in the world.
L'Exotique Monaco: An Innovative Project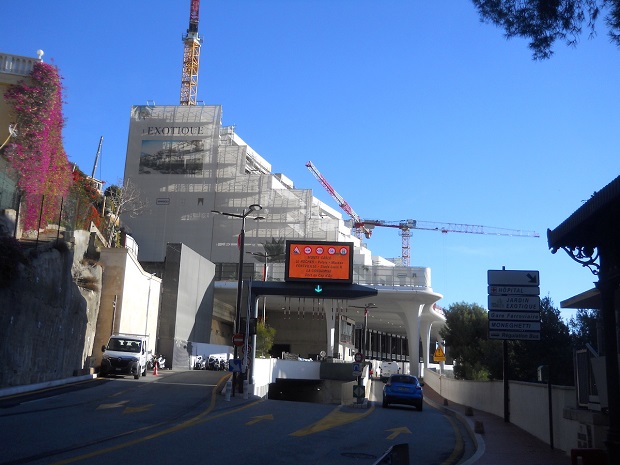 Designed to be a destination unto itself, residents will have everything they need and more in L'Exotique Monaco. Conveniently located in the upper-western entrance of the city-state in Jardin Exotique, the luxurious residential community occupies the land where the greenhouse of the Jardin Exotique botanical gardens once sat. Costing 150 million euros in renovations, L'Exotique Monaco will comprise 66 luxury apartments, including three spectacular penthouses, spread across eight levels, offering ample room for families.
The luxury development will boast 2000 square metres of commercial premises and an external building reserved for offices. While there is a 15 storey private underground car park, accommodating 1,819 vehicles, the new community will offer frequent coach services into the city centre.
As of recent updates, developers of L'Exotique Monaco are on target to welcome their residents in 2022, with most of the main structure assembled and the final renovations underway.
For those that wish to get a glimpse of what living at L'Exotique Monaco will be like, the show apartment is now ready for interested investors, with an asking price of 6,000,000 euros for the smallest residence.
L'Exotique Monaco: Luxury Living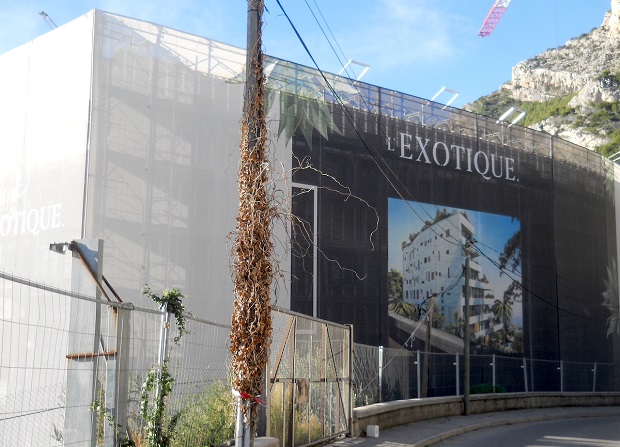 Designed by award-winning architect Rudy Riccioti, the head architect of the MUCEM museum in Marseille, France, L'Exotique Monaco has been exceptionally designed to blend seamlessly in with the surrounding landscape, while also encouraging its residents to enjoy an outdoor Mediterranean lifestyle.
The unique design of L'Exotique Monaco features a contemporary terraced facade, working with stone, glass and steel structures. The plentiful use of lush tropical foliage, natural stones and woods highlights the contemporary Mediterranean aesthetic. Residents  can enjoy unobstructed sweeping vistas of the Mediterranean Sea, as well as Monaco's famed Rock and the promontory where the Old Town and Prince's palace stand.
Each apartment has been designed purposefully with voluminous proportions, maximising light and airy interiors. L'Exotique Monaco residents can also enjoy alfresco dining and entertaining on glorious terraces bordered by botanic gardens, a lush oasis thriving with tropical plants.
With a wealth of amenities on offer, residents will be able to enjoy a wonderful indoor pool, a hammam, a relaxing room and a sauna. As one of the most sought-after developments in Monaco, residents will also benefit from secure underground parking, office and retail space, and a dedicated concierge service working around the clock, helping to deliver the utmost convenience.
L'Exotique Monaco: A Luxury Community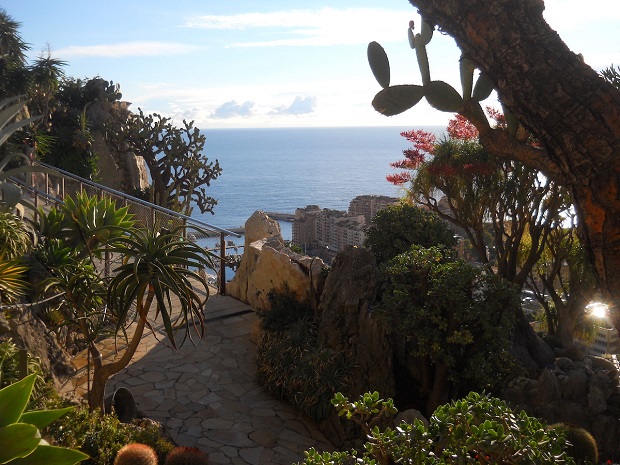 As this residential building's name indicates, L'Exotique Monaco is situated within striking distance from the famed Jardin Exotique, a mesmerising oasis that offers a wonderful respite from hectic day-to-day life. Dating back to the 1860s, the cascading garden features a stunning range of succulent plants, which were transported back from Mexico, making sure that the garden is one of the most popular attractions within the principality.
Additionally, due to Monaco's compact size, residents of this luxury community will also be within close reach of everything the principality has to offer, including exclusive resorts and spas, Michelin star restaurants, and some of the most desired designer brands and boutiques.
For those looking to relocate with families, the area offers a superb range of schools for all ages and exceptional attractions for little ones, including the new cable car which is currently in the planning stages and a fantastic children's playground and mini-golf nearby. Of course, Larvotto beach is just a short walk away too.
There can be no question that L'Exotique Monaco is set to be one of the most sought-after destinations to call home.