What's better on a cold chilly day than to cozy up near a modern fireplace with a blanket and warm coffee? Probably nothing! Having a fireplace in winter is one of the smaller but greater luxuries in the world. Whether it is an electrical or a wood burning fireplace, the idea of curling up near a warm fire early in the morning can just make and kickstart your day. Nowadays, given their obvious popularity, fireplaces have new design ideas that can match the overall ambiance of their location. This makes them more aesthetically pleasing, which then gives you a greater sense of relaxation.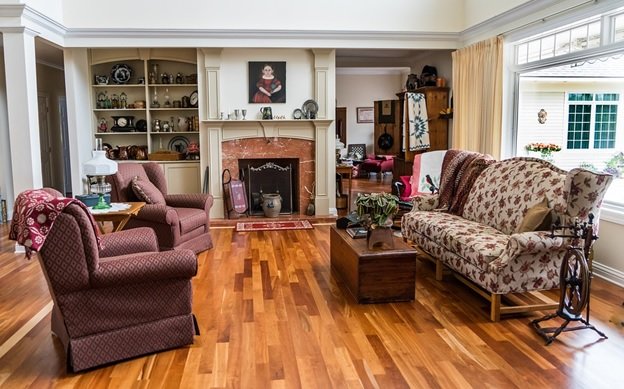 Below are seven modern fireplace design ideas to make that morning just right.
1.  Where is the fireplace?
The cool thing about some fireplaces is that you literally have to look around extensively before you can actually find the one that suits you. It blends in so well with the color scheme and materials used with the rest of the room, so you do not have to worry about a separate design for it. It becomes extremely minimalistic, and provides one job- heating the area up. This works better with electrical fireplaces, since in this case, the fireplace insert itself will not be visible.
2.  Not going anywhere.
As mentioned previously, some fireplaces are electrical, and some are your classic wood burning ones. Some designs provide a small imbedded wall near the fireplace to keep all the chopped wood so that you don't need to go anywhere to heat it up. This would be perfect if the weather is very chilly or if  it's snowing, this way, you can chop the wood beforehand and keep it in this wall insert for future needs.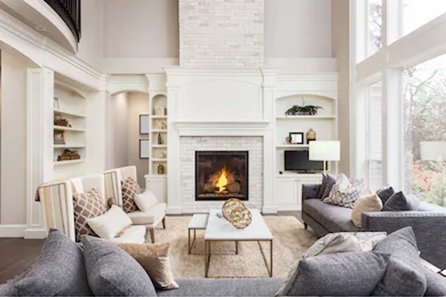 3.  All about marble.
Marble countertops, marble tables, and marble fireplace. Marble comes in almost all colors and provides a sense of luxury and prestige. Matching with another marble table or countertop can give the sense of cohesion as long as you don't go too overboard.
4.  The standout
The standout can be a brick fireplace in the center of a room. Not only will it stand out, it will also heat up the room evenly in no time.
5.  The statement
Black and gold, white and rose gold, your favorite color mixed with another crazy color, that definitely makes it an edgy statement piece that completes the look of the room. The great thing about modern designs is that you get the freedom to choose and play around with the colors to your liking.
6.  Is it a bird, is it a frame?
Some fireplaces have the option of being "closed" which means something covers it until it is used again. A modern fireplace idea is to cover it with a framed picture that slides upwards when used; this is very creative as it makes use of the space in the summer and protects it, as well as making it childproof if need be.
7.  A song of brick and fire.
Exposed brick, metallic brick, brick-lined, are all modern design ideas that are extremely chic, and also make a statement without standing out too much.
The modern fireplace now comes in a variety of designs and the options are increasing to offer you the best homely feel possible.  Now, you have the privilege of having fireplaces that are tailor made to the room you are placing it in and have it blend in or stand out as much as you like. You can even opt for a classical look but still have modern features to it that make the whole process less messy.