It's summertime and that means partying all day and night long! If you are about to throw a party in your own yard and are looking for some interesting ideas that you can recreate, stay tuned and see what I have got for you today. The temperatures can get really high during the daytime and the most challenging thing to do is to keep the drinks cold if you lack a fridge in your outdoor area. Well, that will not be a problem anymore cause here you will see how to make coolers on your own by repurposing old things and items that you already have. Scroll down through this article and find the Perfect DIY Drink Cooler Ideas That Will Keep Your Drinks Ice Cold At Your Outdoor Party.
Did I not mention food already? Gosh! This fire pit grill and table will work great for your party and the portable outdoor kitchen will provide you and your guests with some delicious food too! Check all of the ideas and make a memorable party that everyone will enjoy!
Flower Box DIY Drink Cooler
You don't need anything special to keep your ice cold except ice of course. A flower box will do the job for you in a fascinating way. Fill it with ice and put all of your drinks inside.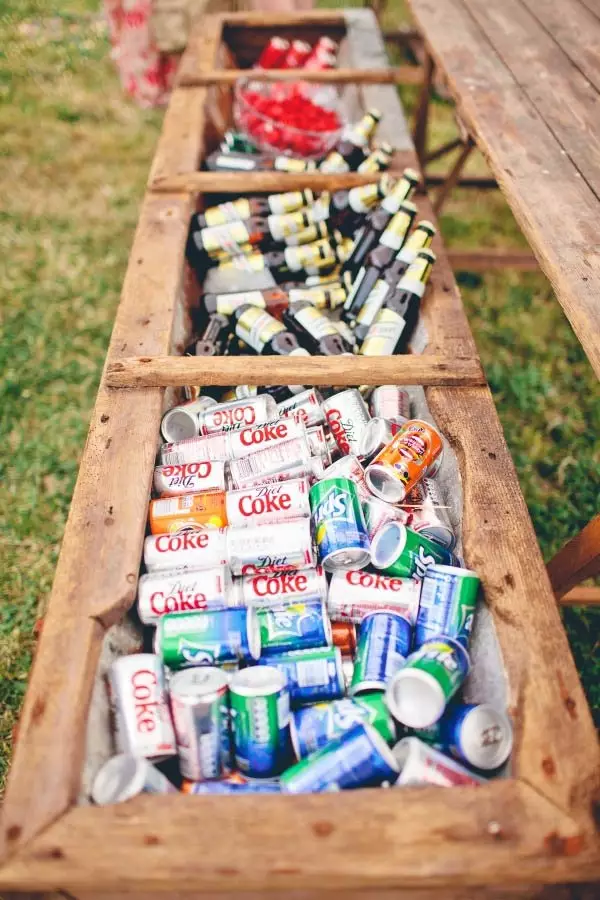 Concrete Drinks Cooler
There's something so special about concrete crafts that cause they really have my heart! If you have a thing for them too, this is the perfect craft for you.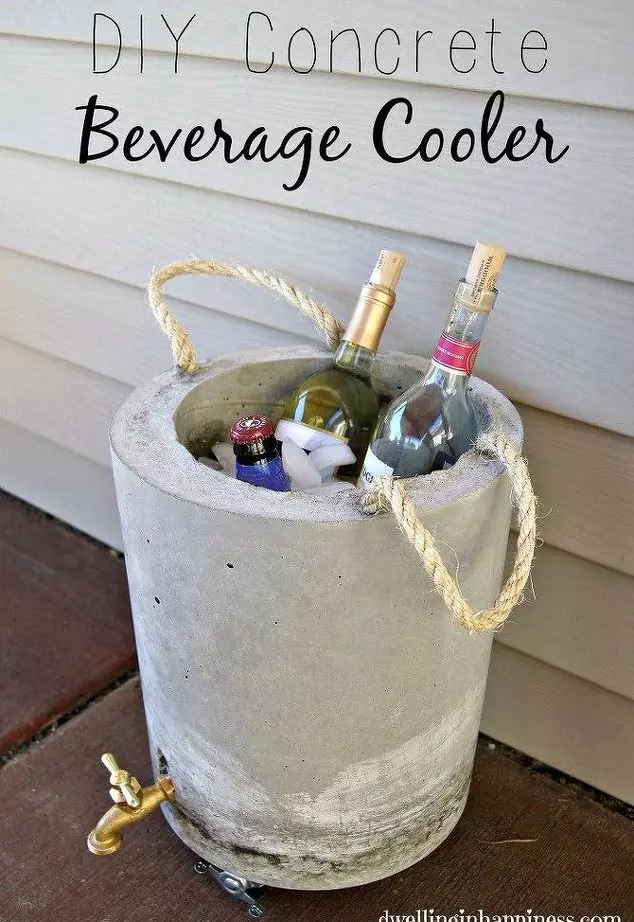 Beverage Drink Cooler And Station
With this DIY project not only that you will get a cooler for your drinks but you will get a drink station too.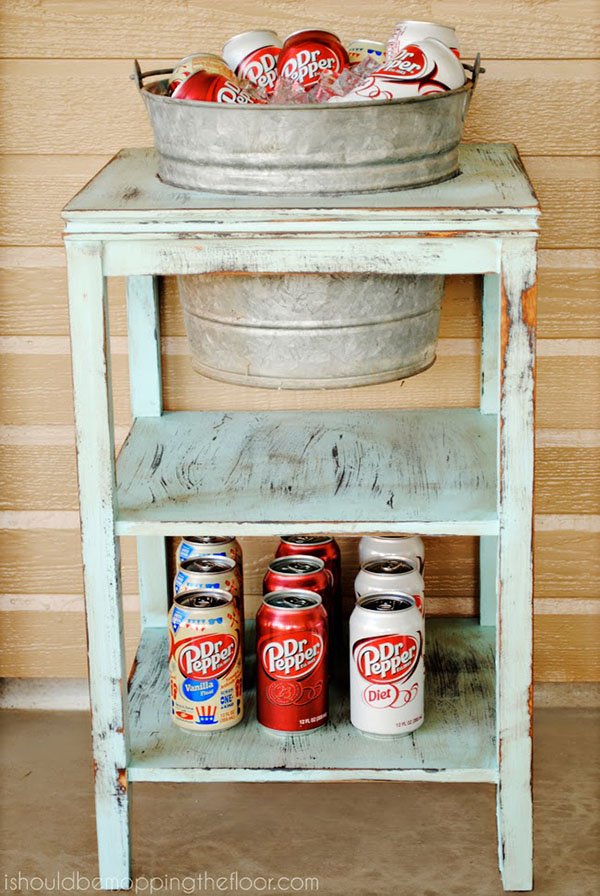 Bathtub Drink Cooler
If you have just replaced the tub in your bathroom don't throw away the old one but instead keep it in your basement cause it will be very useful for the times when you are going to host parties. It's just awesome cause it can hold lots of beverages, so make sure you get plenty of ice for your big party.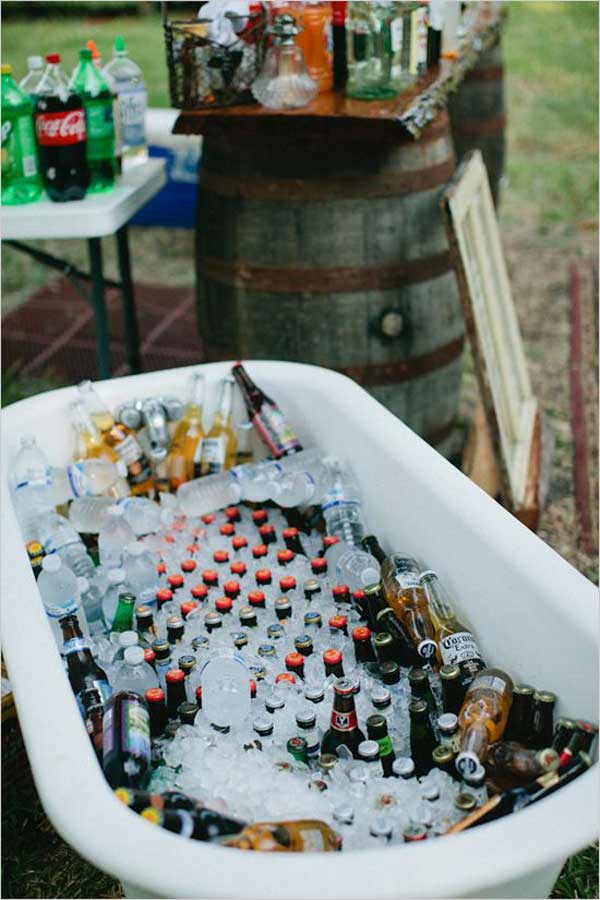 Table Drink Cooler
Isn't it great that every table has its own drinks cooler and everyone can grab an ice cold drink in an instance? Guests will have the opportunity to serve themselves on their own.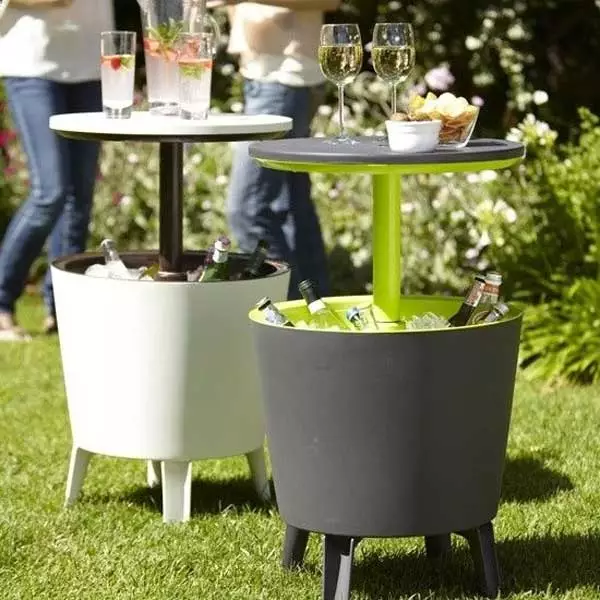 Broken Chair And Bucket Drink Cooler
Your broken chair will get a brand new life when you repurpose it and turn it into a drink cooler by just inserting a bucket filled with ice in it. Add a label on it, repaint it if necessary to give it a nice look.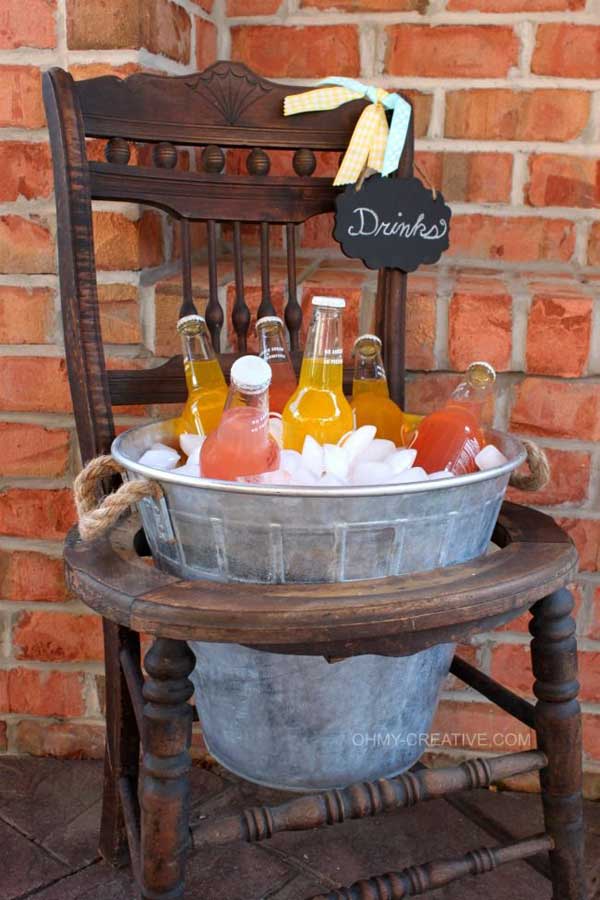 Wheelbarrow Drink Cooler
Who would have thought that the wheelbarrow can be turned into a drink cooler? These DIY drink cooler ideas are out of the ordinary. Plus, you can move this one around with ease!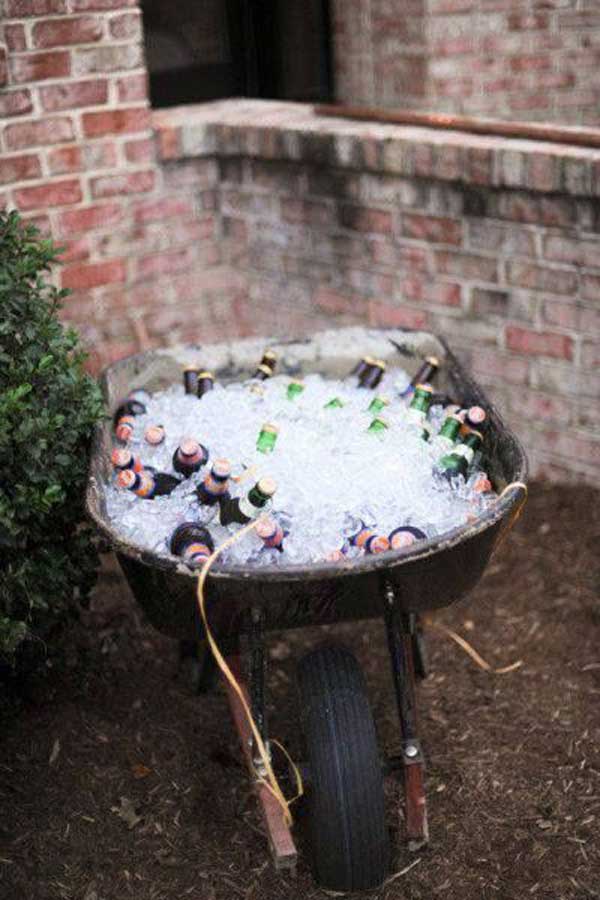 Barrel Drink Cooler
An empty barrel will do the job for you as well!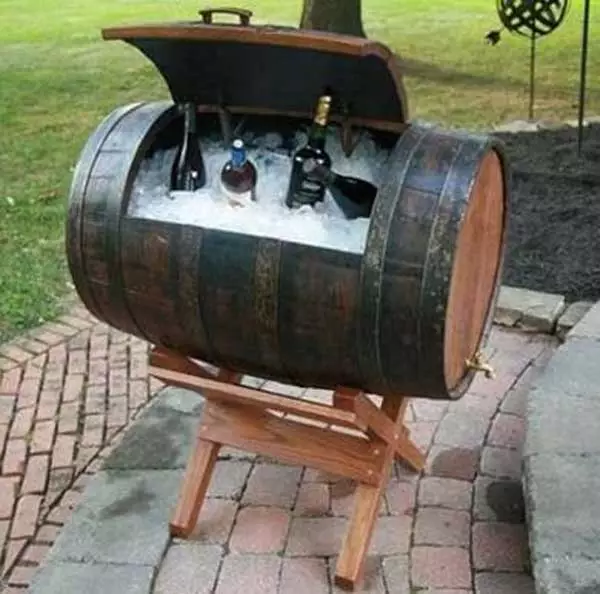 DIY Table Drink Cooler
Isn't it going to be amazing to sit on the lounge and have ice cold drinks within the reach of your hand? If you love this DIY idea, get down to work, and recreate it for the summer.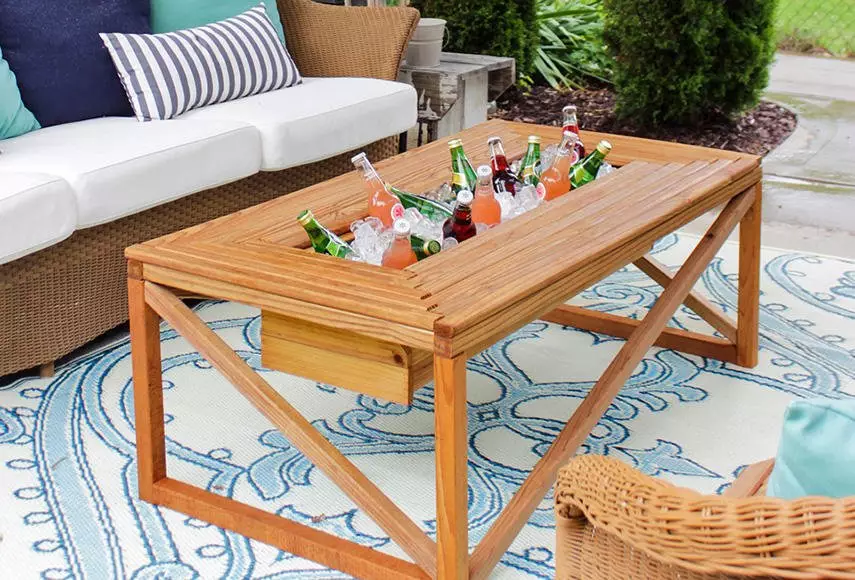 Wooden Drink Cooler
Every drink cooler will become more appealing and good looking once you repaint it and give it some nice finishing touches. Feel free to get chalks and write on them. I bet that everyone would love to put it on Instagram as soon as they see it. You are going to have a wonderful time and you are going to make some amazing photos for sure!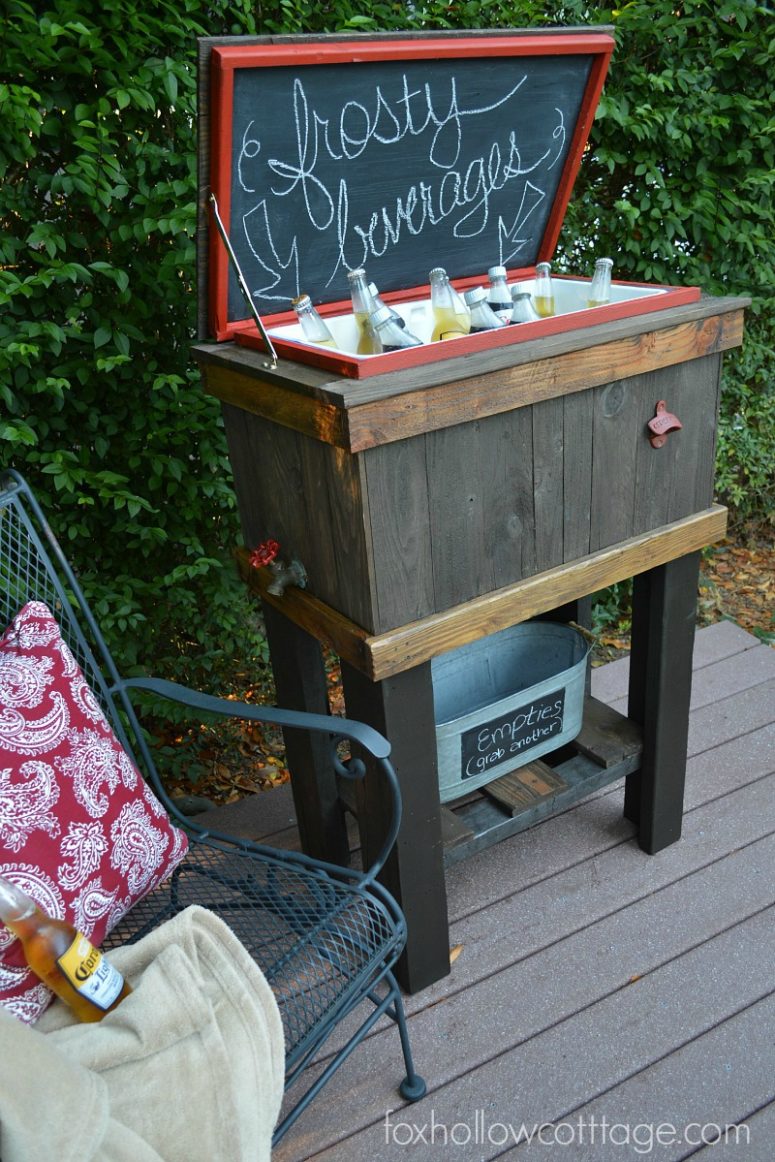 Sewing Table Drink Cooler
Do you have an old sewing table in your home and you are wondering what to do with it? Now you know!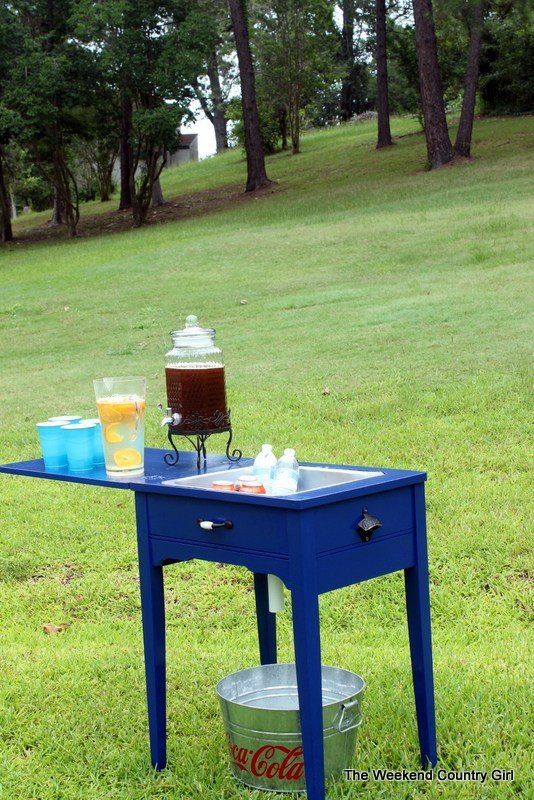 Pallet Drink Cooler
Are you good at building things out of pallets? What do you say about building a drink cooler? Put this craft on your to-do list and give it a try. Once you do it you will be more than happy to host parties and invite people over!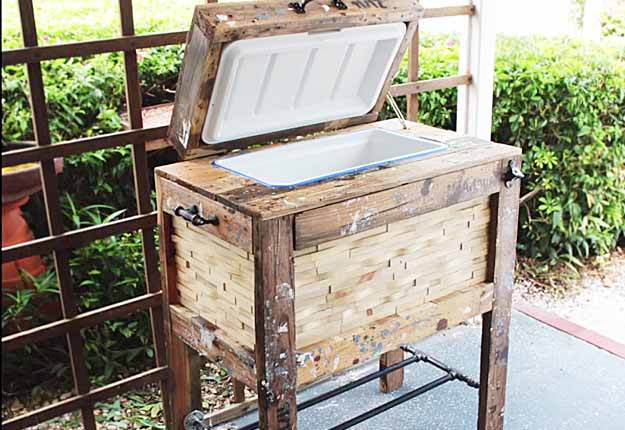 Concrete Planter Drink Cooler
We already mentioned flower boxes and planters, so be creative and use everything that you have around you.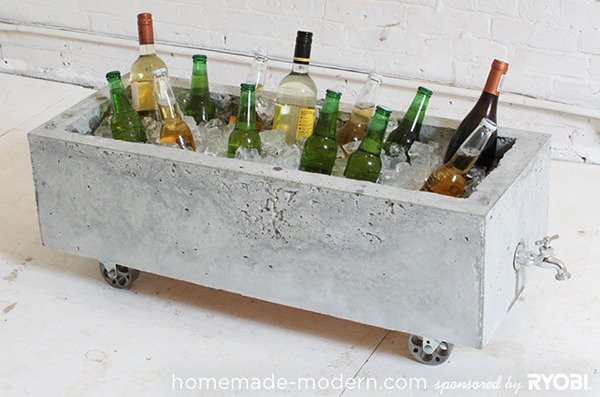 Retro Drink Cooler
This retro drink cooler is definitely my favorite one and it's going to fit perfectly well in my outdoor area. What about you? Which design do you like the best?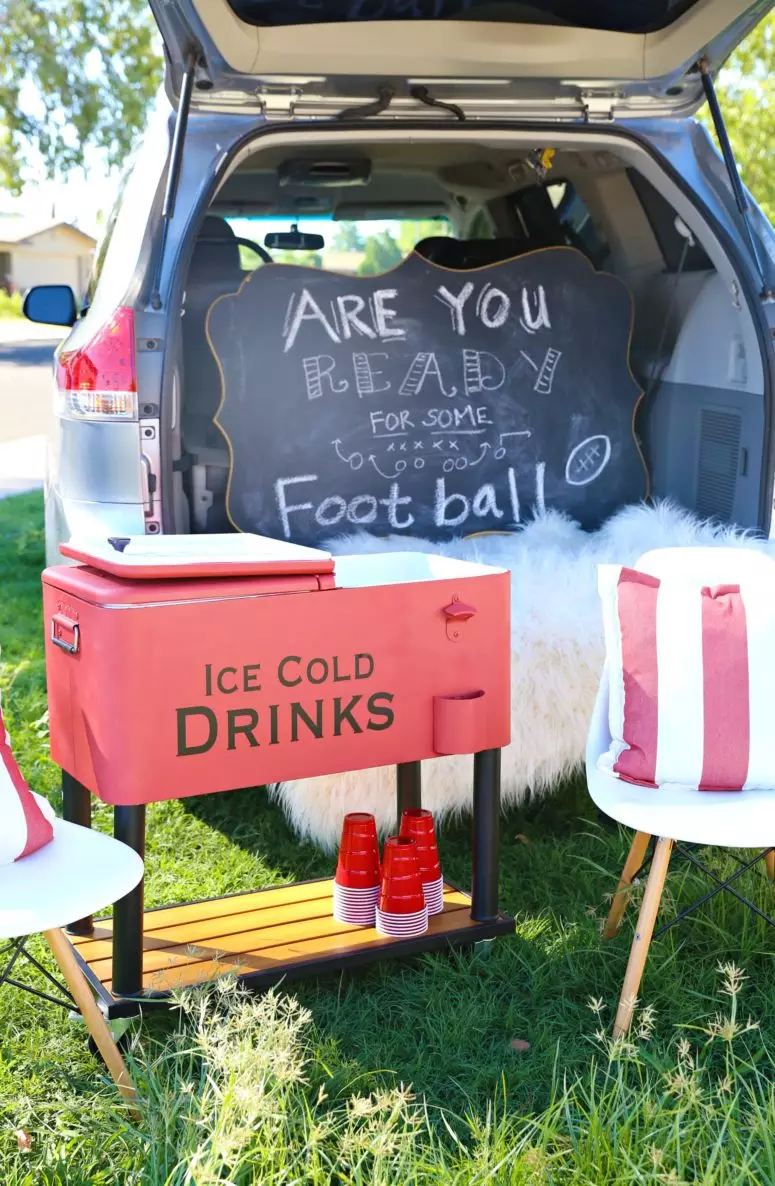 Old Fridge Drink Cooler
The DIY drink cooler ideas are so versatile and I bet that everyone will be able to recreate one with the things they already have in their homes. Do you have an old fridge that it's just taking up space? Put it to good use in the summers!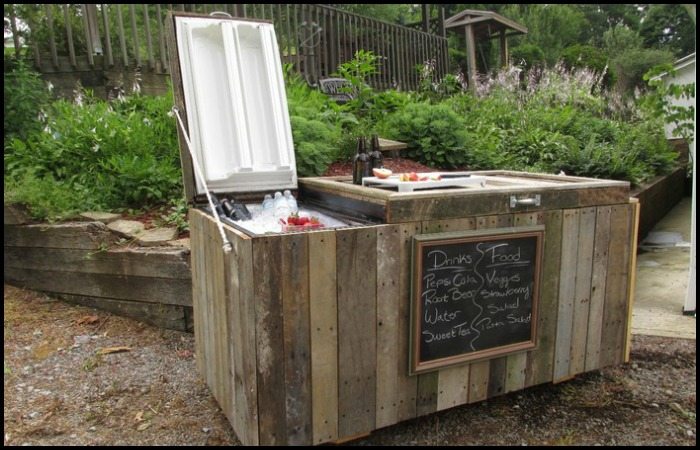 Have you managed to pick the design that you are going to make?