It's summer time and that means partying all day and night long! If you are about to throw a party in your own yard and are looking for some interesting ideas that you can recreate stay tuned and see what I have got for you today. The temperatures can get really high during day time and the most challenging thing to do is to keep the drink cold if you lack a fridge in your outdoor area. Well, that's not a problem anymore cause here you will see how to make coolers on your own. Scroll down through this article and find the Perfect DIY Drink Cooler Ideas That Will Keep Your Drinks Ice Cold At Your Outdoor Party. Did I not mention food already? Gosh! This fire pit grill and table will work great for your party and the portable outdoor kitchen will provide you and your guests with some delicious food too! Check all of the ideas and make a memorable party that everyone will enjoy!
Flower Box Drink Cooler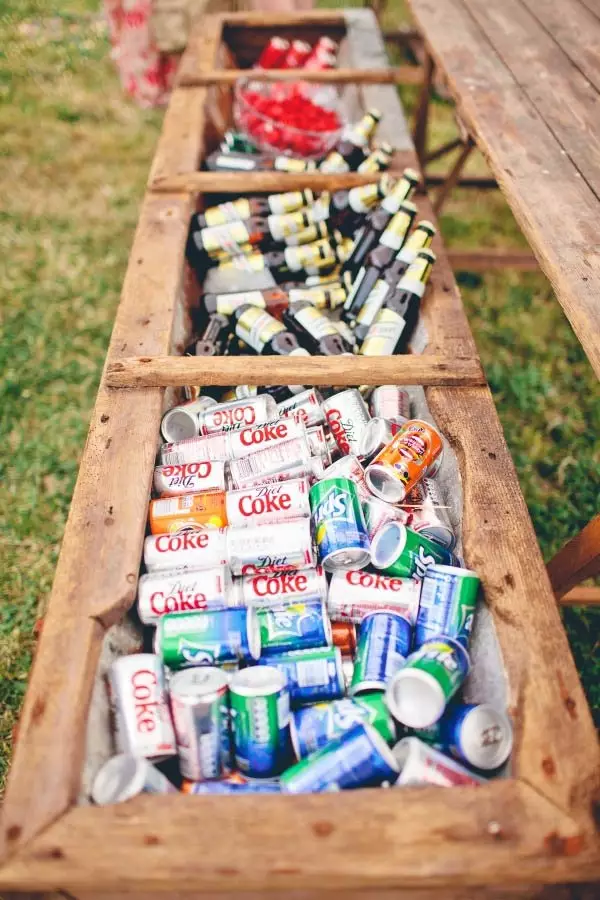 Concrete Drinks Cooler
There's something so special about concrete crafts that cause they really have my heart! If you have a thing on them too, this is the perfect craft for you.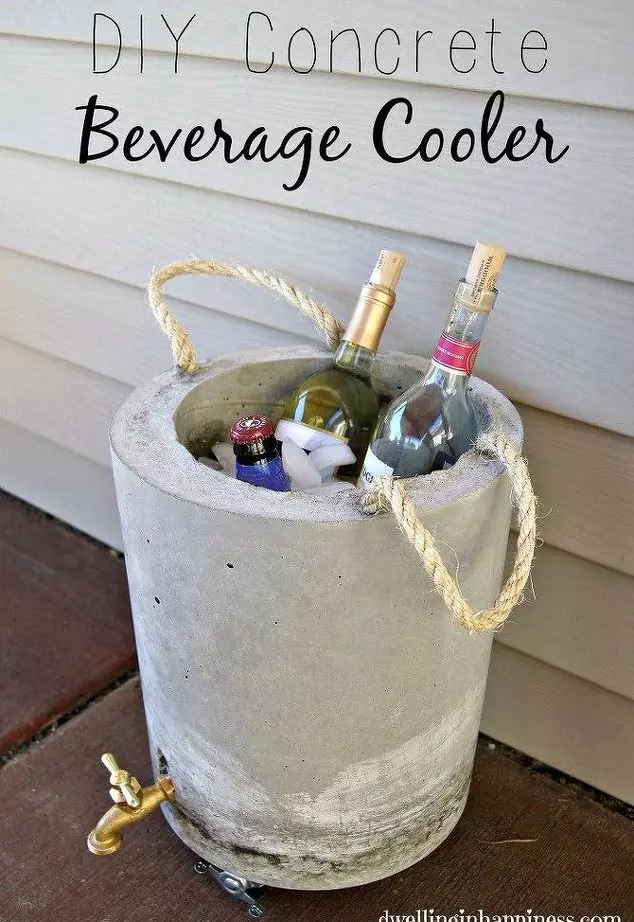 Beverage Drink Cooler And Station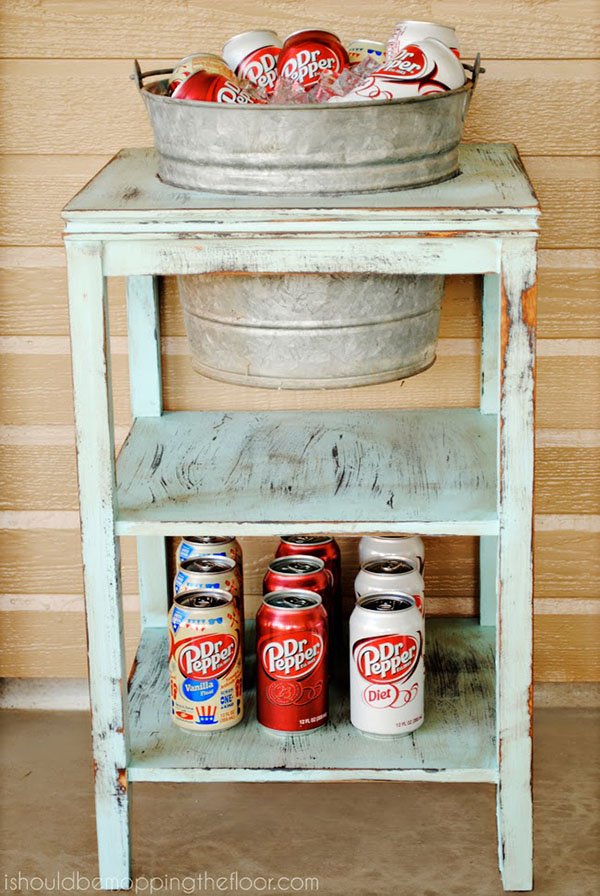 Bathtub Drink Cooler
If you have just replaced the tub in your bathroom don't throw away the old one but keep it in your basement cause it will be very useful for the times when you are going to host parties. It's just awesome cause it can hold lots of beverage, so make sure you get plenty of ice.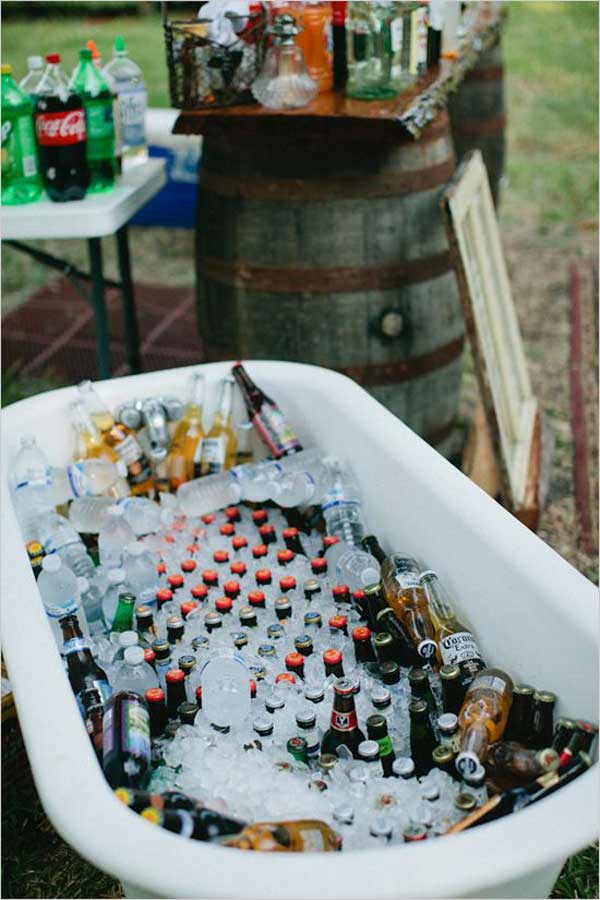 Table Drink Cooler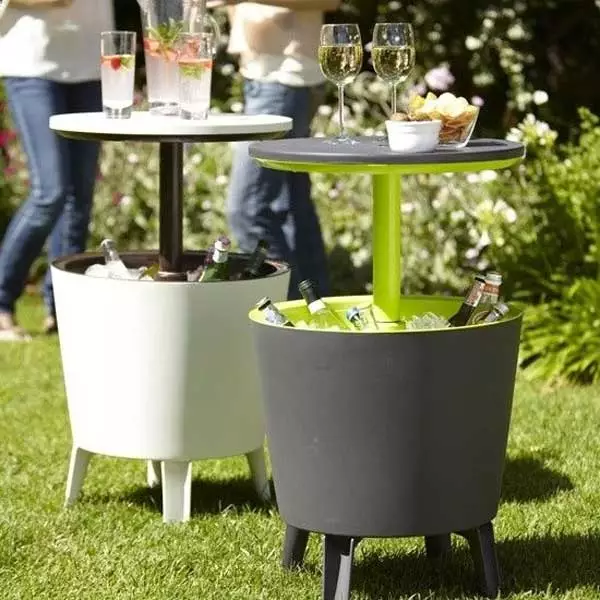 Broken Chair And Bucket Drink Cooler
Your broken chair will get a brand new life when you repurpose it and you turn it into a drink cooler by just inserting a bucket in it.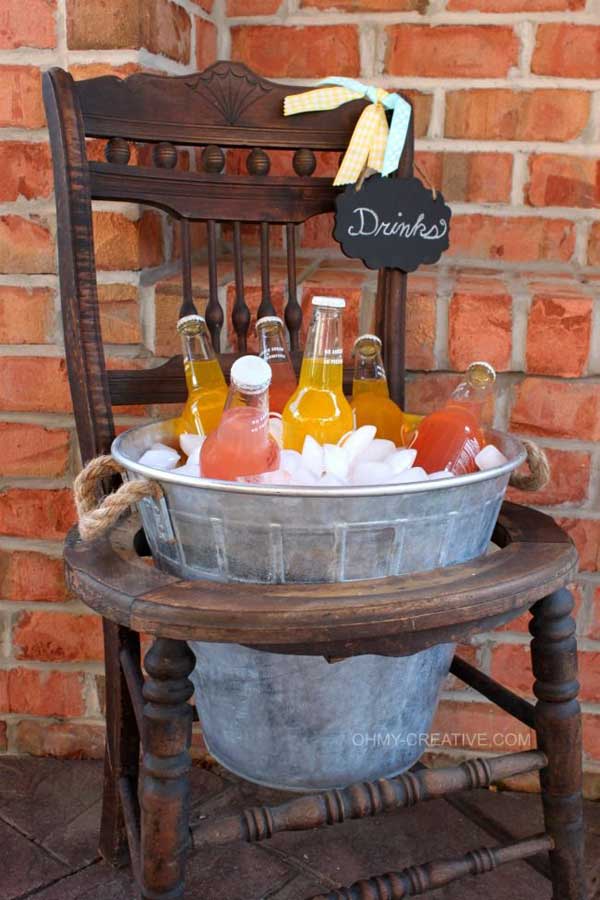 Wheelbarrow Drink Cooler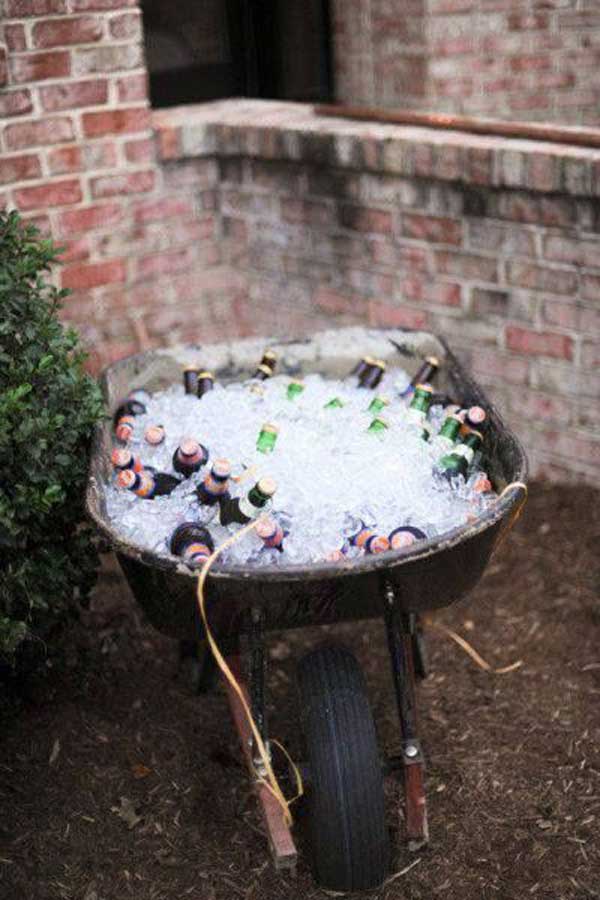 Barrel Drink Cooler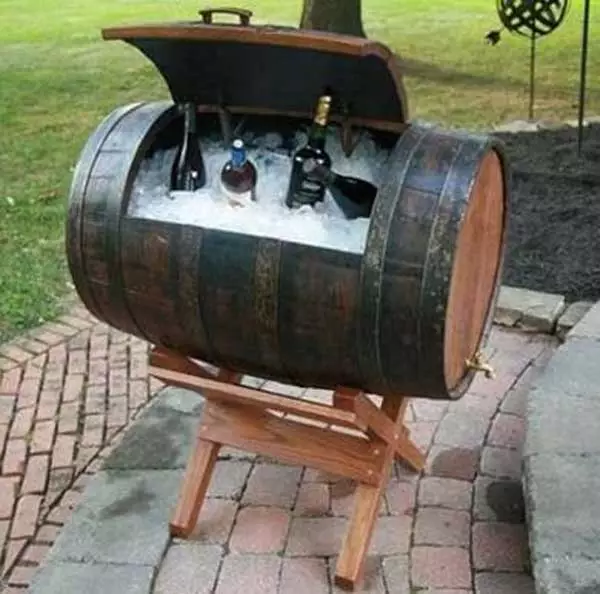 DIY Table Drink Cooler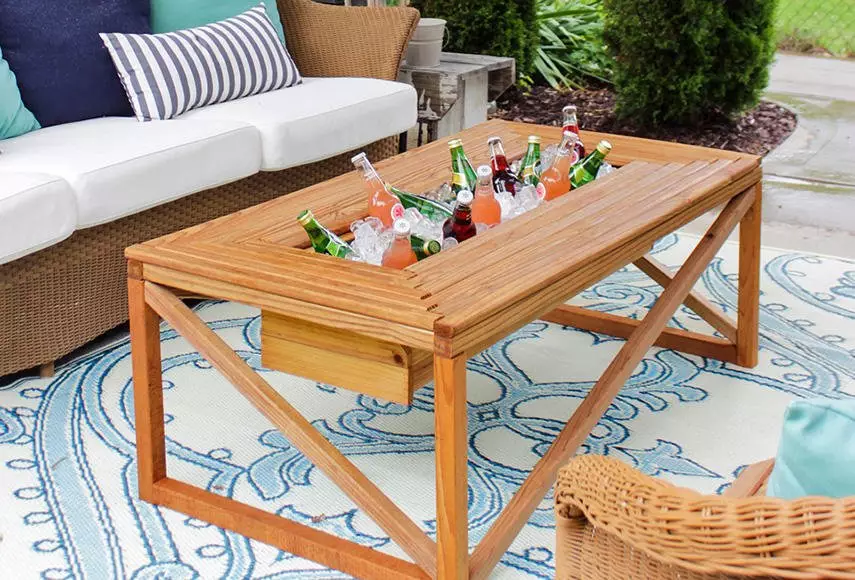 Wooden Drink Cooler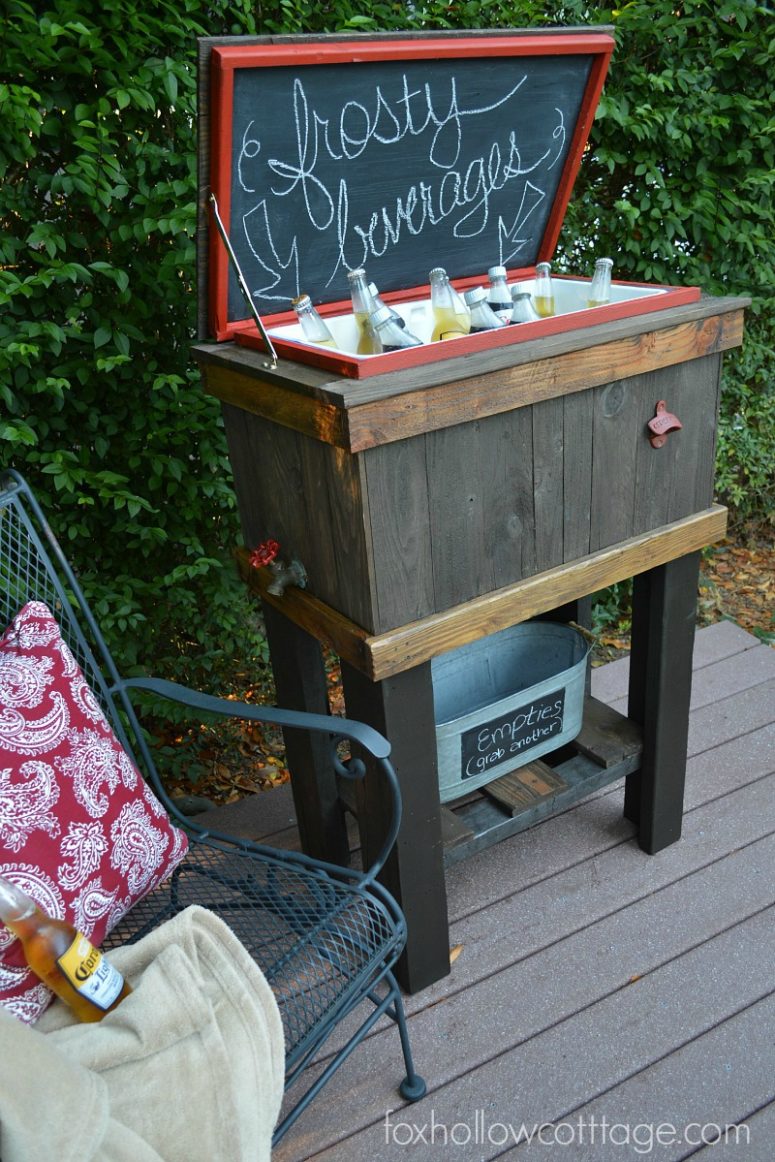 Sewing Table Drink Cooler
Do you have an old sewing table in your home and you are wondering what to do with it? Now you know!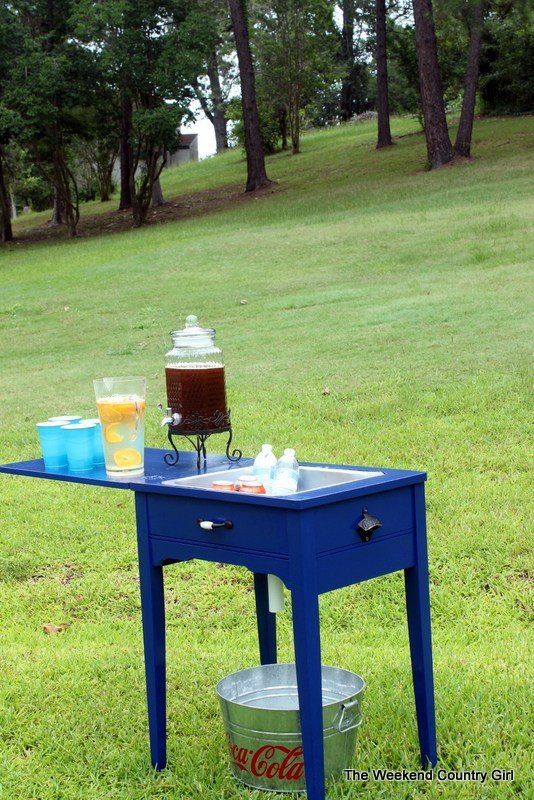 Pallet Drink Cooler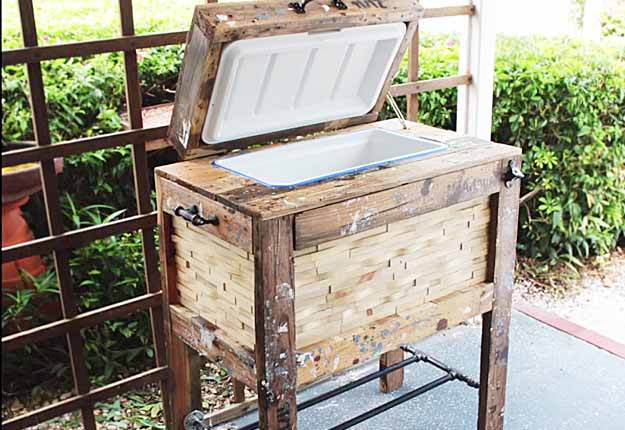 Concrete Planter Drink Cooler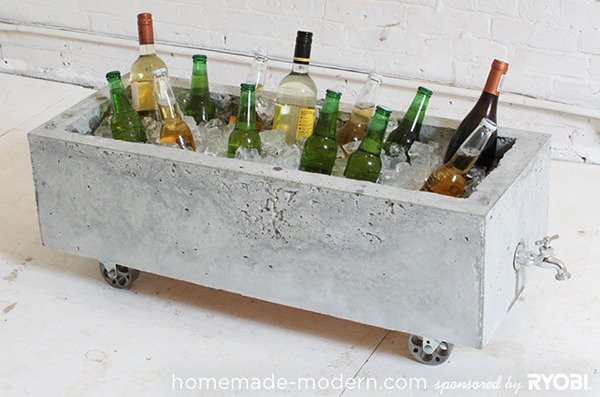 Retro Drink Cooler
This retro drink cooler is definitely my favorite one and it's going to fit perfectly well in my outdoor area. What about you? Which design do you like the best?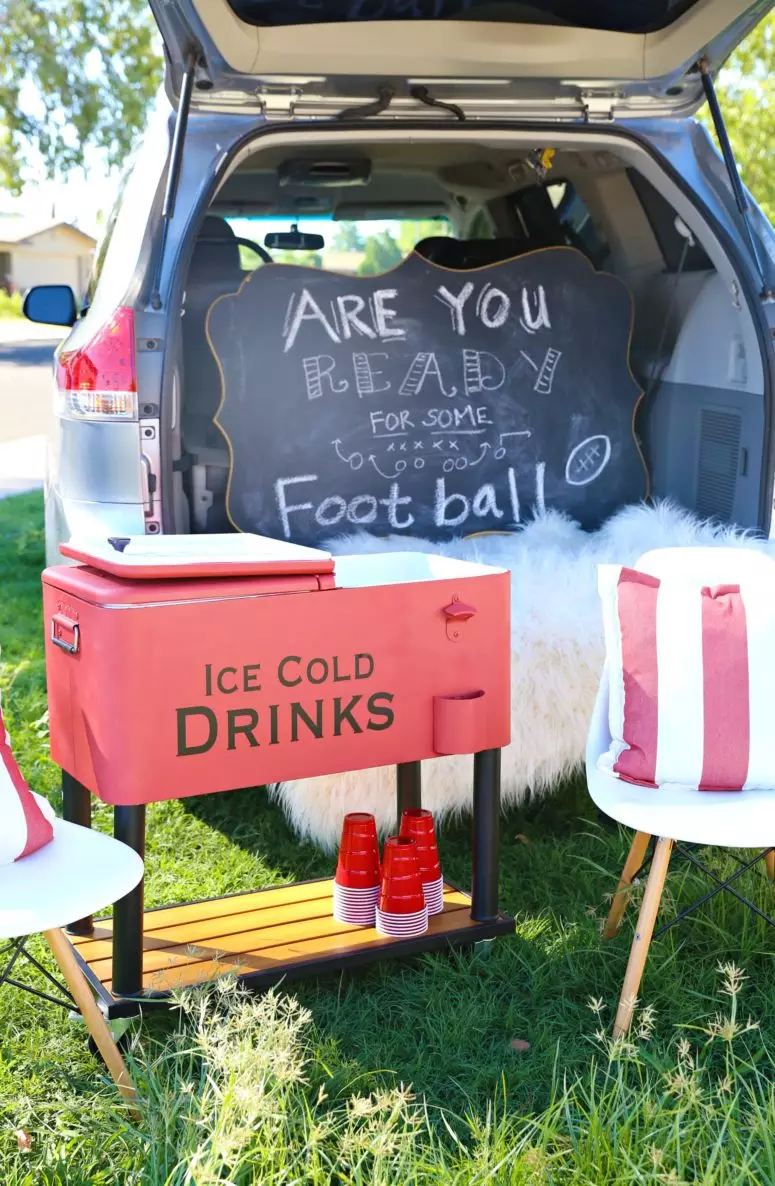 Old Fridge Drink Cooler