As the sunny days are coming, we are sure that you would like to sit outside and enjoy the perfect weather with your loved ones. No mother for a party or a dinner or lunch, the fire pit, or a barbecue place could be amazing for all who have a backyard.
In today's article, we have something cool for your backyard, and we are sure that you will love it. We present you with one cool design of a fire pit with three functions at the same time. It is a fire pit, grill, and table, amazing, isn't it?
The octagon shape of the JAG Grill table makes it perfect for sharing stories and impressions while having a delicious meal. The octagon fire pit grill and table blend two of the most important activities in an event outside: food and socializing.
The octagon fire pit grill and table is here. Take a look below and enjoy!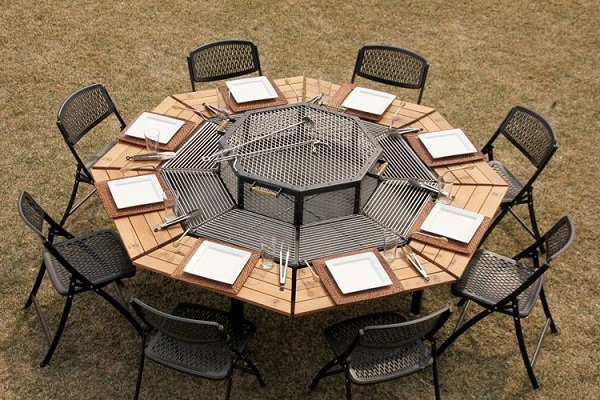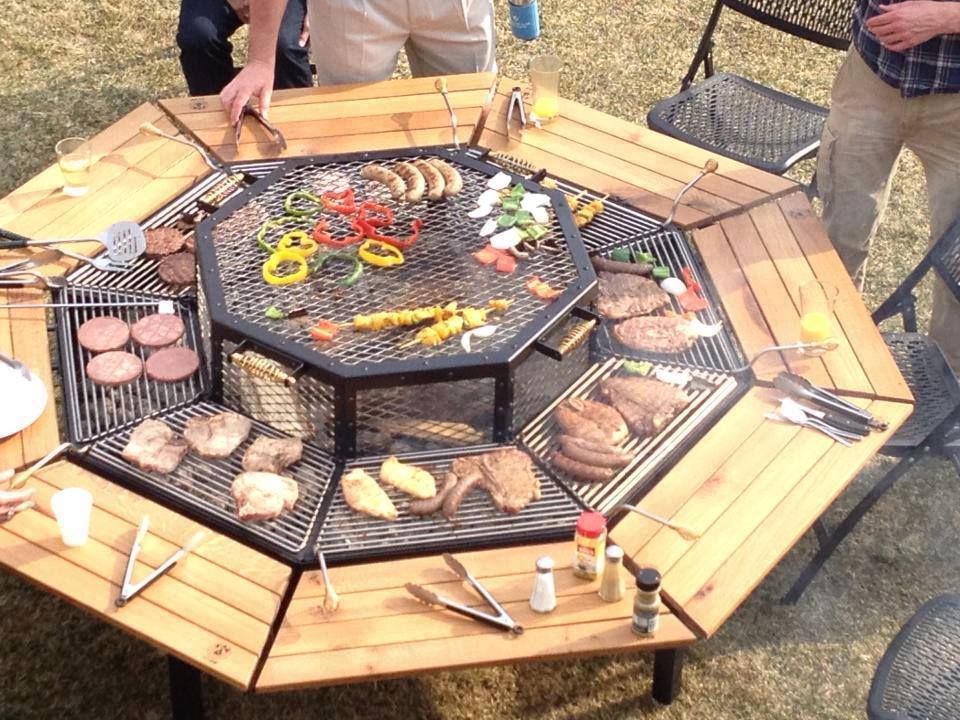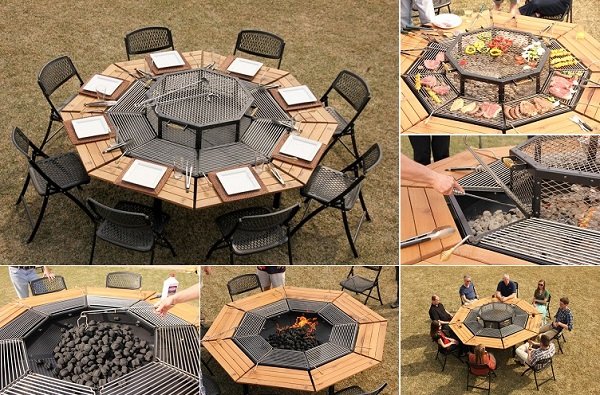 source
source