Mexico has been a favorite travel destination for many people all over the world. According to statistics, the country receives an average of 20 million foreign tourists every year. With its rich cultural heritage, beautiful sandy beaches, breathtaking natural scenery, and seemingly endless sunshine, that high number of visitors is not that surprising.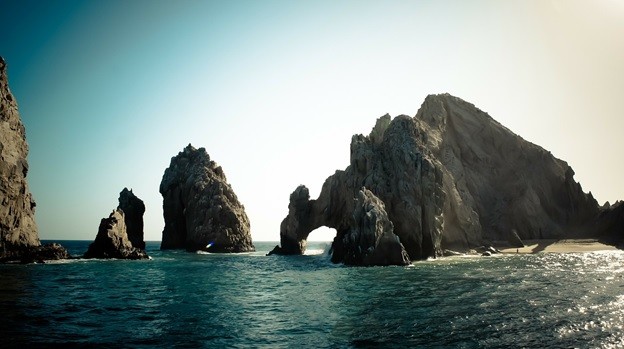 So, if there's a place that you should add to your travel list this year, I recommend this dazzlingly beautiful country in North America. And to further convince you, here are seven of the best tourist attractions in Mexico that you should know.
Cabo San Lucas
Cabo San Lucas is the perfect place to experience what it's like to live the Mexican highlife. This resort city boasts a score of boutique shops, bars, restaurants, and beaches.
You can dance to the distinctive Latin music all night or drink tequila with your amigos and chicas. There are also water-based activities that you can enjoy, such as surfing, diving, snorkeling, kayaking, and fishing.
Cabo San Lucas's main beach is Playa El Médano. But there's also Chileno Beach, Villa del Palmar Beach, Lover's Beach, and more. It's also worthwhile to see the attractive natural archway in the sea known as El Arco or Land's End promontory.
Zipolite
Located in the Oaxaca regions off Mexico's Pacific Coast, Zipolite is a one-mile beach famous for its strong surf and hippie atmosphere. Visit the popular neighborhood called Colonia Roca Blanca, where you can find several bars, shops, and restaurants with thatched roofs.
Then, visit the Turtle Sanctuary in nearby Mazunte Beach to witness how Zipolite preserves the sea turtles in the area. You can also go to the Hagia Sofia Botanical Park to learn about the fruits and flowers of Mexico.
San Ignacio Lagoon
Mexico has so much to offer when it comes to whale watching sites. And the most popular with both locals and tourists is the San Ignacio Lagoon, which is located off Baja California Sur's coast. Eastern Pacific gray whales frequent the lagoon to give birth to their babies during the winter season.
Today, San Ignacio Lagoon is considered to be the largest marine life sanctuary in Latin America. You can join in guided tours in the area to see the gray whales up close and personal. Also, make sure you have a place to stay after a long day of exploration. Book your hotel accommodation in sites like Planet of Hotels for that purpose.
San Miguel de Allende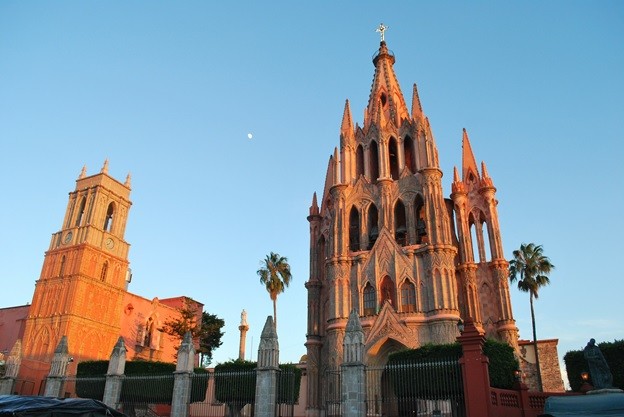 Significant puzzle pieces of Mexico's history can be found in the city of San Miguel de Allende. It has been the scene of multiple wars, two of which are the 19th century's Mexican War of Independence from Spain and the 20th century's Mexican Revolution.
The city is also well-known for its impressive Baroque architecture and charming cobblestone streets. You can also have a taste of the country's delectable eats in this quaint city, and visit the local arts and music scene.
Catedral Metropolitana
The Catedral Metropolitana is one of the country's oldest and iconic religious buildings. This 16th-century structure is 65m high, 109m long, and 59m wide. The architectural style is a mix of both Mexican churrigueresque and European baroque designs.
Like many old and large churches, the Catedral Metropolitana has catacombs underneath. You can also find intricately carved altars and an extensive art collection inside this religious building.
Chichen Itza
Located in the Yucatan Peninsula, Chichen Itza is one of Mexico's top favorite tourist spots. It's the largest Maya city in Yucatan, and it houses the world-renowned El Castillo Pyramid or the Temple of Kukulcan. Mel Gibson chose this temple-pyramid as an execution spot in his movie Apocalypto.
For the ancient Mayans, El Castillo's design was astronomically significant. Every face of the temple-pyramid has a 91-step stairway. Add this number to the shared step at the top, and you have a total of 365 steps, which represent the number of days in a year. There's also an astronomical observatory in Chichen Itza called the El Caracol.
Great Pyramid of Cholula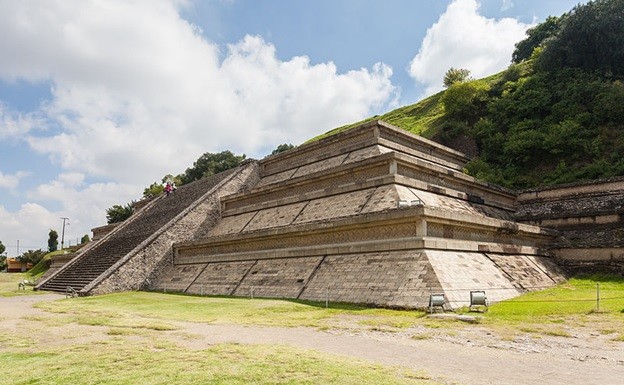 Known as the world's largest pyramid, the Great Pyramid of Cholula is easily one of Mexico's sources of pride. Its base measures up to 40 acres, and it has a height of 214 feet. This great pyramid dedicated to the deity Quetzalcoatl was constructed in four stages, the first of which started in the 2nd century BC.
The architectural style of the Great Pyramid of Cholula incorporates both the El Tajin and Teotihuacan civilizations. Recognize the sheer size and scope of this ancient landmark by participating in a guided tour that allows you to go through underground tunnels that extend over four miles!
Takeaway
If you're talking about cultural sites, natural attractions, and vacation spots, Mexico has a lot to offer. You can take note of the list of tourist attractions mentioned above if you're planning to visit this beautiful country this year.