Whether you're looking to beautify your home's interior or improve resale value, the kitchen can be a good place to start. That being said, overhauling your entire kitchen can be expensive, both in terms of time and investment required.
So, if you're looking for a way to update your kitchen without spending weekend after weekend completing expensive work, here are some quick and stylish DIY modifications.
Refresh Cabinets with Paint
Sick of the colour of your kitchen? Or stuck with old wooden cabinets that make the space feel dated? Give the space a new look with kitchen paint. While you may not be able to install new units, adding a new colour can brighten and modernise the space, for a fast and stylish renovation without the expense.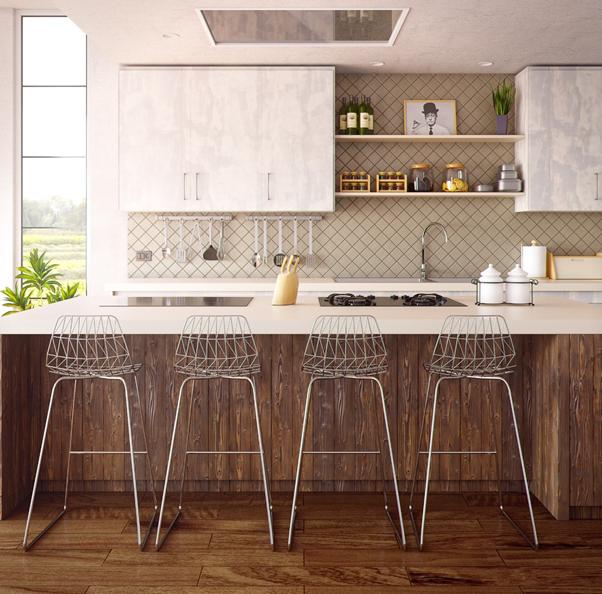 Remove Old Doors
Alternatively, if your kitchen doors are old and need replacing, you could consider removing them altogether. After removing doors, style up the remaining shelving by wallpapering the back, for a designer look that's cheap and quick.
Replace or Recover Worktops
The idea of replacing worktops may sound pricey but can be done for as little as a couple of hundred pounds, making it a time and cost-effective way to renovate a kitchen. If this doesn't appeal, you could consider recovering with specialist laminate sheets or film.
Change the Handles
Really quick and a great way to add some style to your kitchen, replacing handles can allow you to introduce new colours or give a new lease on life to old and tired units. Introduce a monochrome edge by adding black handles to white cabinets, make it feel more high-end with gold, or go industrial with copper.
Modernise the Tiles
Many older kitchens have printed, patterned or textured tiles that can make the space feel old and dated. So, to modernise in a fast and easy way, you could update the backsplash. Rather than removing, cutting and replacing tiles, all you need is some specialist paint or stickers.
Update the Lighting
Playing with lighting is an old interior design trick and can work wonders in the kitchen. Adding a feature pendant or installing under-counter lights can inject style and make your kitchen feel bigger, all in just a few minutes.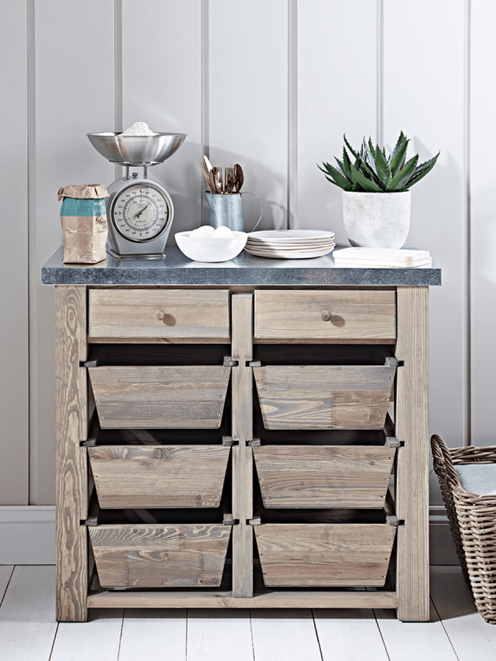 Add New Items
Lastly, you can refresh your kitchen with new furniture and accessories. From a rustic chest of drawers or sideboard, to a window ledge herb garden, or displaying copper pans on hooks, you can create a kitchen that's functional and chic by adding a few select pieces.