If you want to look stylish, choosing the best outerwear is crucial. The right coat or jacket can really help to complete an outfit, and there's a lot of mistakes you can make which can throw your look completely off. So, if you're looking to pull off a stylish look this winter, here you'll discover how to layer your outerwear the right way.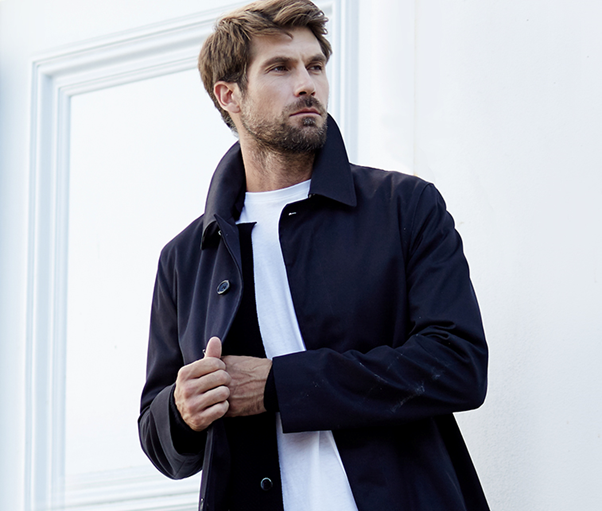 Work from thin to thick
There are a few basic rules you should follow when layering your outerwear and one of the main ones is to work from thin to thick. You'll want each layer to get progressively thicker, rather than opting for multiple thick layers.
There's a couple of reasons for this. Firstly, wearing multiple thick layers is going to lose your body shape. You'll end up looking far too dumpy and as far from stylish as you can get. The second reason is because you'll end up feeling far too hot in multiple thick layers. So, stick to either a t-shirt, jumper and jacket, or a shirt, jumper and jacket.
Avoid wearing too many layers
Ideally, you should only ever wear three layers maximum. This includes a base layer, such as a t-shirt, a middle layer, such as a jumper, and an outer layer which would be your coat or jacket. That's all you really need. Too many layers create a bulky appearance which again, is definitely not stylish!
Ensure each layer is stylish
When layering an outfit, it gives you the opportunity to create a really fashionable look. However, there's a temptation to only focus on the outer layers. The trouble is, if you simply throw on anything as your base layer, you're not going to be able to take the middle layer off. This can be a problem if it starts to become too hot. So, you'll want to make sure every layer you wear is stylish and suitable to be worn alone, as well as part of the overall outfit.
Choose a slightly larger coat
When you're layering an outfit, you're going to need a coat which is at least one size larger than you'd usually wear. This accounts for the multiple layer's underneath. A larger coat will comfortably fit over several layers, remaining stylish without creating a bulky appearance. Of course, it also goes without saying that you should choose a stylish brand such as Aquascutum London. The outer layer is the one which you should ensure looks super-stylish so choosing a good brand is crucial.
Overall, layering can help you to create a stylish outfit in minutes. However, there are mistakes that you can make to throw the look off. If you want to get it right, be sure to follow the tips above this winter.