Did someone say space-saving home solutions? We are living in a time when everyone is moving up to new places and changing homes constantly, so not much people have the opportunity to live in a big and spacious houses or apartments. Facing the burden of having to store everything in just a few square meters you are probably looking for smart designs that will give you more space in your small home, right? Well, it seems that moving the bed up to the ceiling will give you more floor space for decorating according to your needs, so I came to a conclusion that you are in a need of a loft bed. Check out these Awesome Adult Loft Beds That Are The Perfect Space-Saving Solution For You and see how you would like to incorporate them in your home. There are so many different designs out there, so I believe that you will find something according to your taste.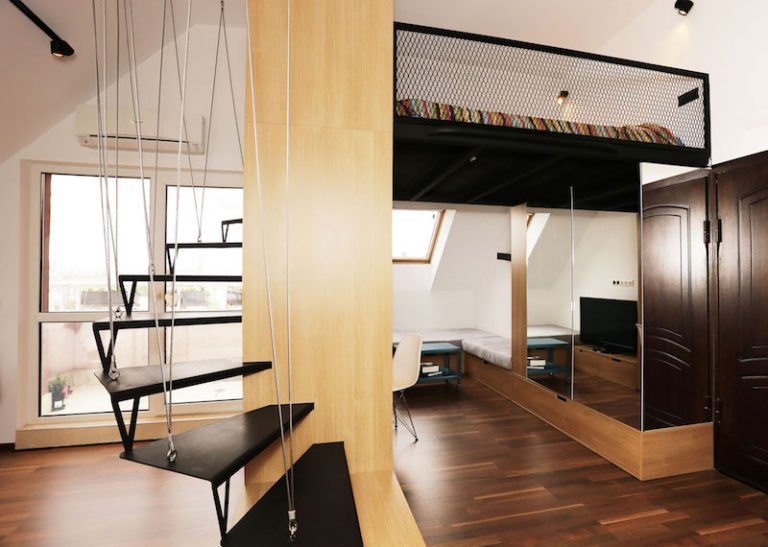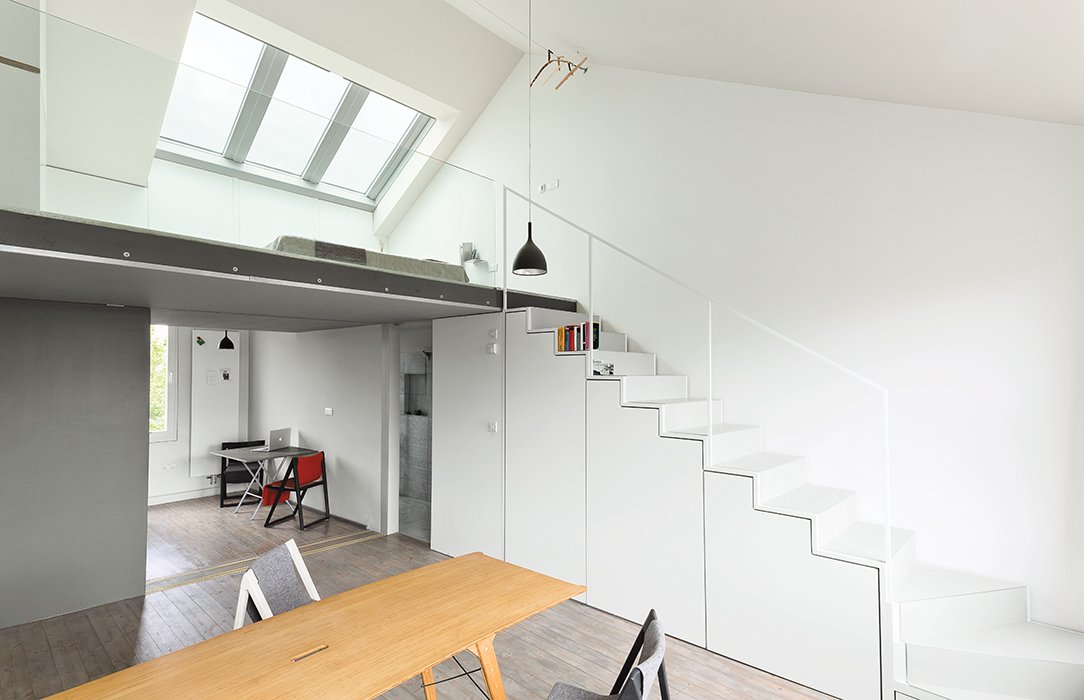 If you are living in a one-room apartment but you have a high ceiling then you should definitely make use of the space and place your bed up. Color the ceiling in a bold color and make things more interesting up there.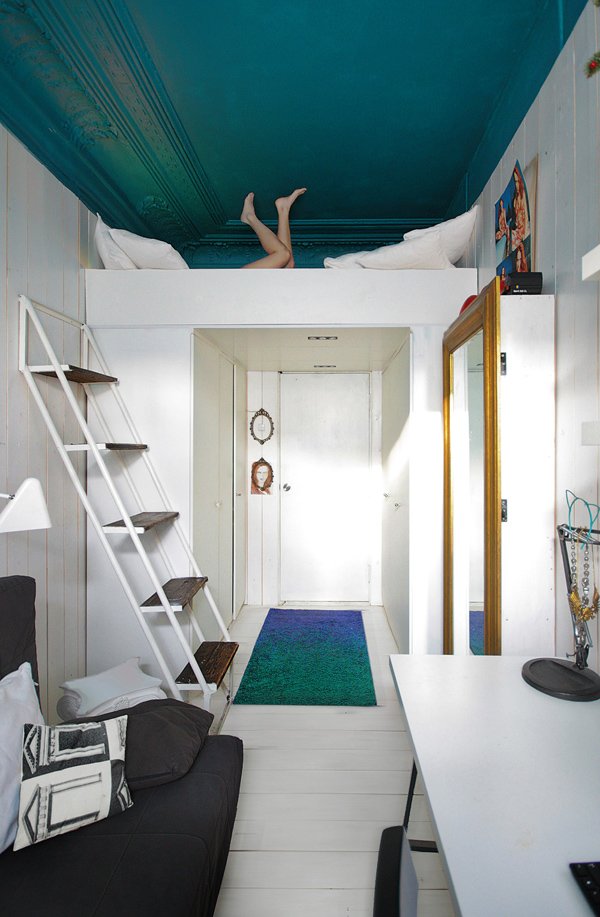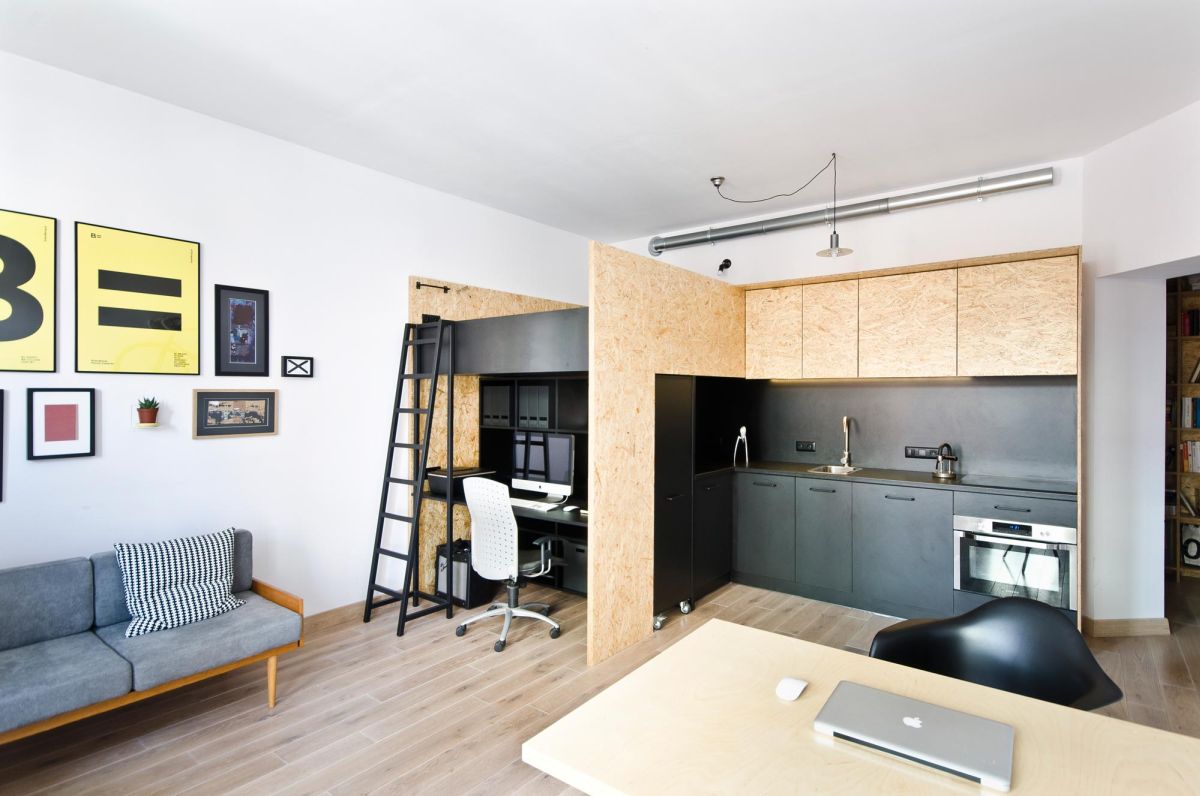 Is it your apartment too tiny to place even a big wardrobe that can store all of your clothes? No problem! Design your own loft bed with clothes space under it. You can either keep it open or close it with cabinet doors. Everything depends on your lifestyle!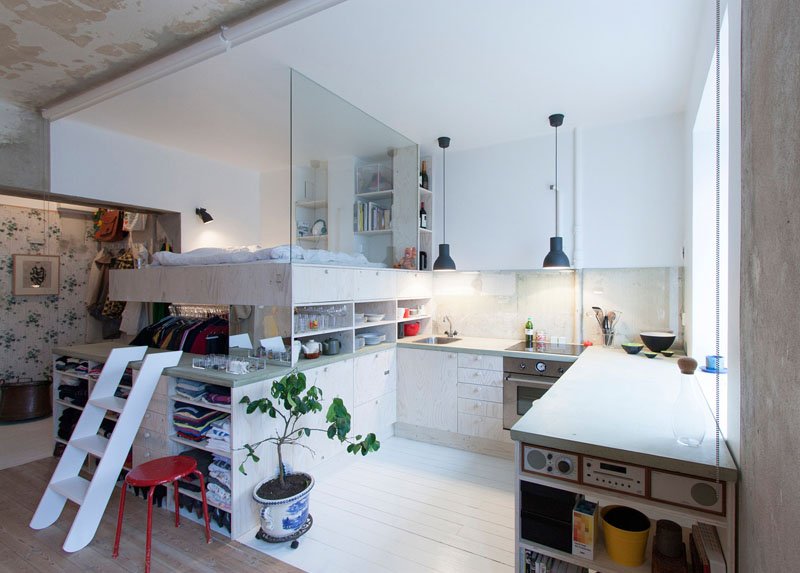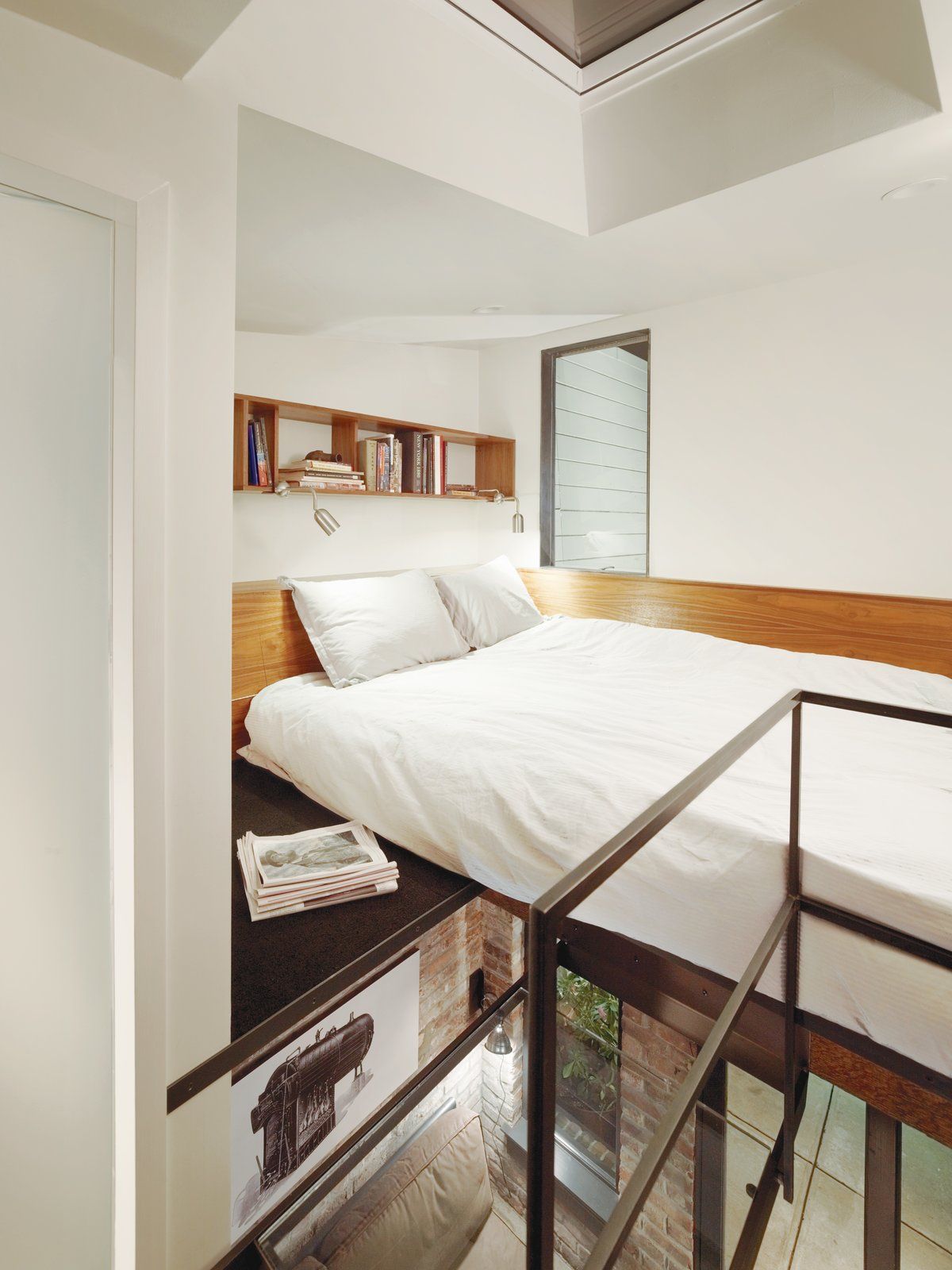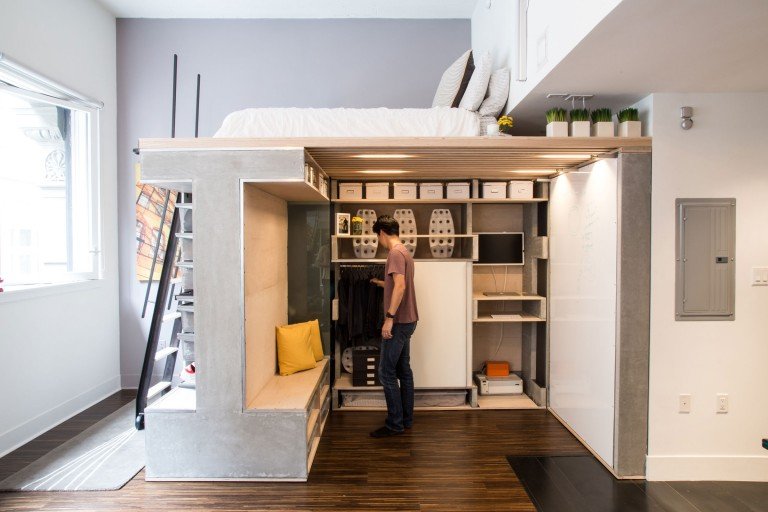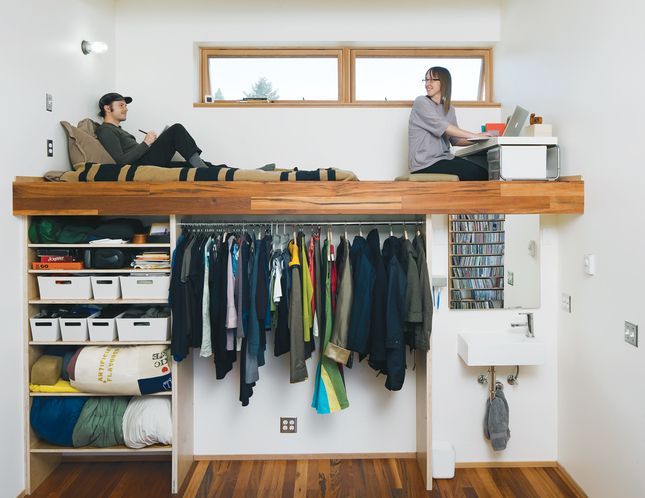 If someone told you that you can have your bedroom above your kitchen you will have probably thought that they are nuts but in fact it's a great idea that you would love to incorporate in your home.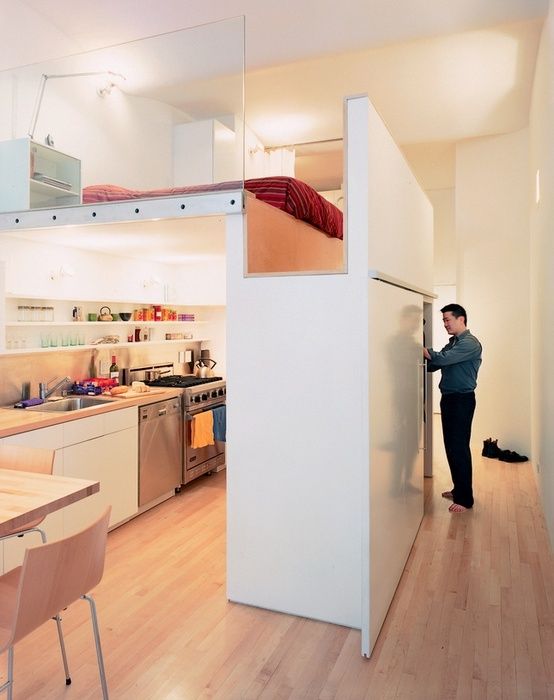 Is it everything too tiny in your home that you don't have space for your home office? Well, you can have it under your bed! Your office has never been so close to you!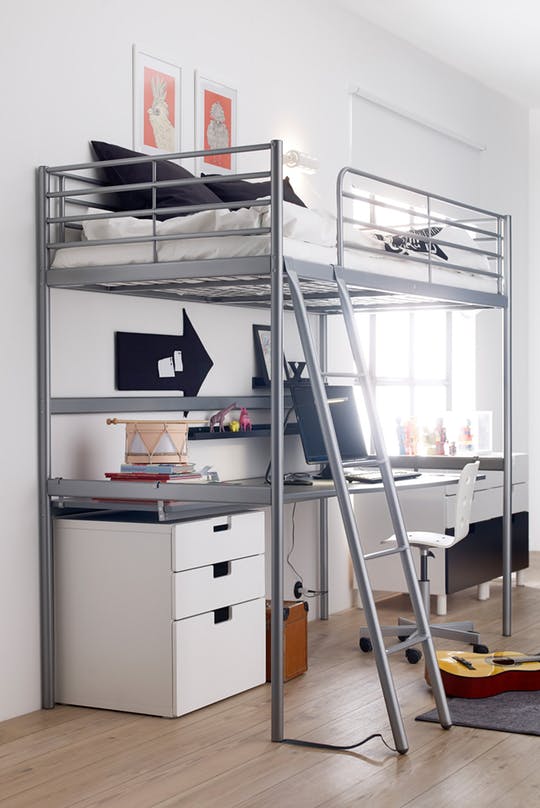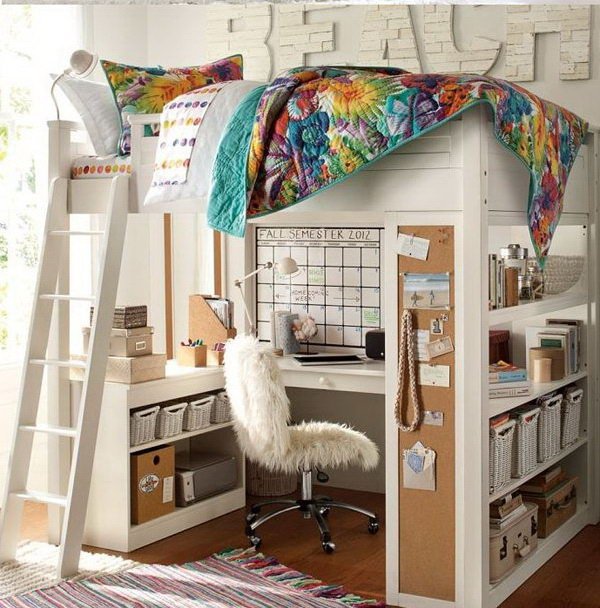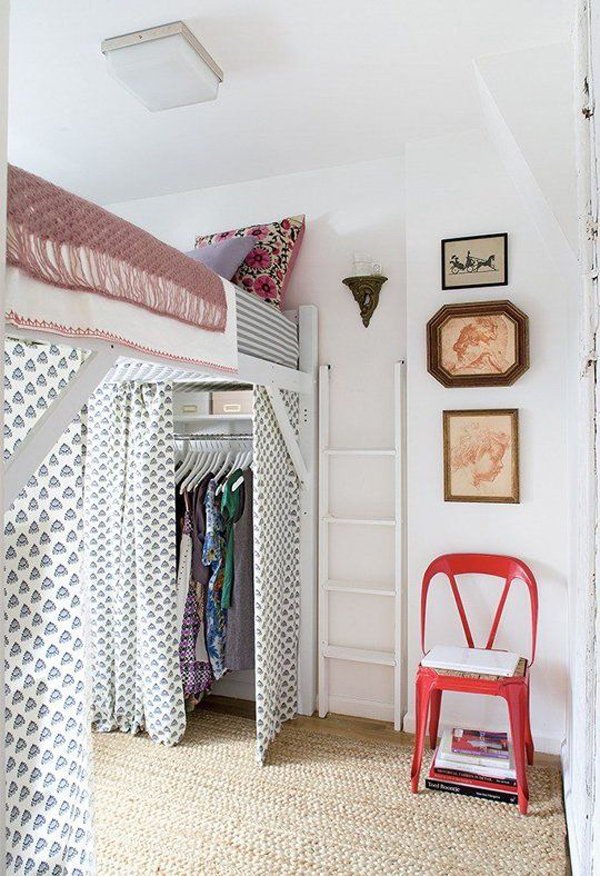 I just love the way the bedroom is placed up above the living room area. There's no need to limit yourselves and not have a living room corner or a bedroom in your small home. Now, you can have them both by inserting the amazing adult loft bed.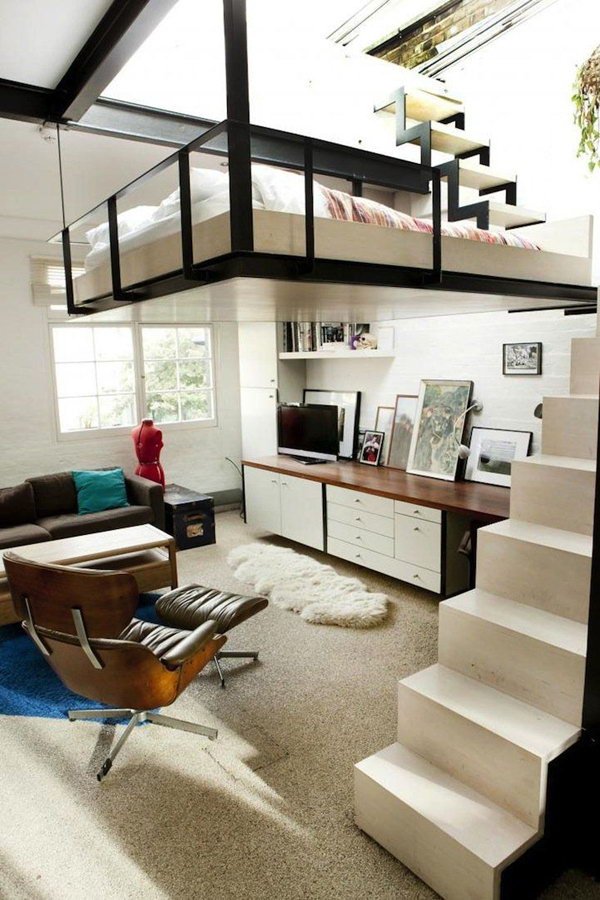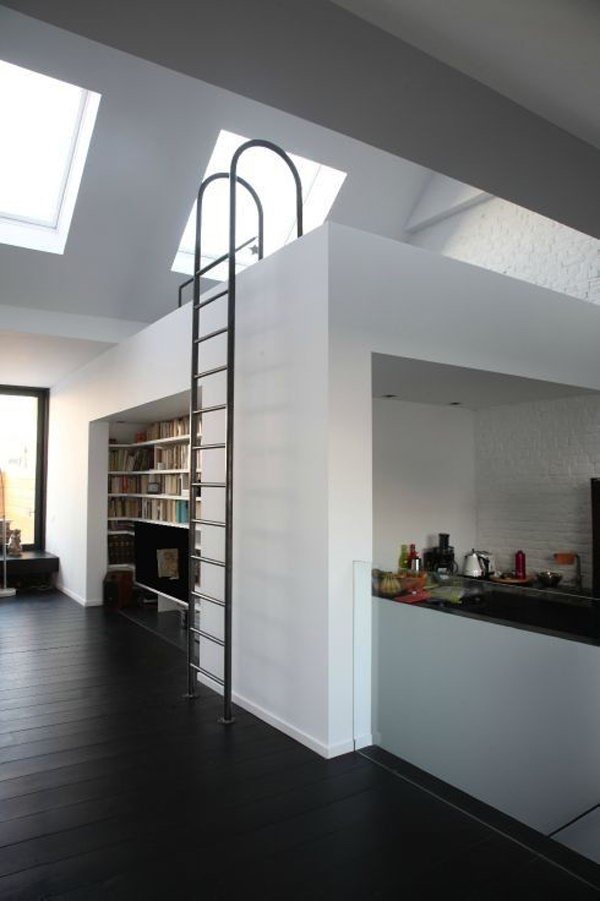 Are you looking forward to sleeping on a different height and having more space for other things in your home? Me too!