Moving to a new place can be stressful and exciting. It is always fun to decorate your own house but it certainly becomes overwhelming. In these times of stress as a friend, you can help your fellow by helping them decorate their new place and buying them a helpful housewarming gift.
However, choosing a gift is not easy, as you want to gift something they would appreciate and they would also make use of it in day to day life. Here are a few things they need in their house and receiving them as gifts would be delightful.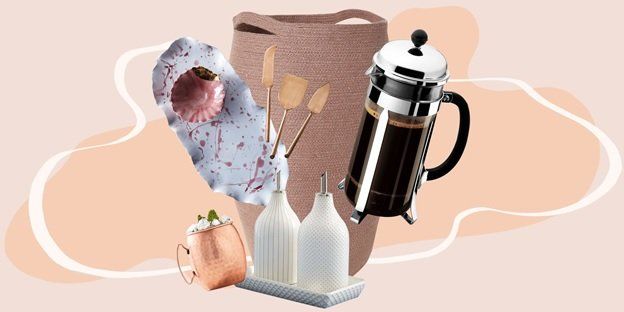 1.     A Single Cup Coffee Maker
Now every one needs a cup of coffee in the morning to get a perfect start to the day. However, after spending a fortune on interior decorations, this expenditure seems a bit too much. So, the coffee maker is like a lifesaver for people with early morning jobs. You can check out some top quality single cup coffee makers over at CoffeeGearX.
2.     A Tailored Cutting Board
Is your friend someone who loves to cook and enjoys their time in the kitchen? Then you can be part of the place they love spending time in – the kitchen! A personalized cutting board can be their favorite piece of kitchen utensil which they can use and also use to decorate their kitchen.
3.     Monogrammed Wine Glasses
This is the perfect gift for your couple friend who just set up their new house after marriage. A monogram of 'Mr.  & Mrs.' or 'Husband & Wife' on wine glasses can be a unique gift. They can use these glasses as decoration pieces and also remember you when they are having a relaxing time drinking wine.
4.     A Framed Photo
Whenever someone moves to a new house, the strange surroundings take time to become comfortable with. To help them make the place feel homier, you can give them a framed photo of your most treasured memory. This is a simple gift yet speaks a thousand words to a dear friend you have known for years. Also this way you can be a part of their photo gallery.
5.     A Rug
Is your friend someone who has an aesthetic vision for everything they see? Then a rug is a perfect way to help them decorate their house. The rug can be perfect for their living room, study or their room. Just make sure the rug is fluffy.
6.     Flower pots
This is the perfect housewarming for the environment loving friend. Then can use this to decorate their balcony or have small indoor plants in the house. Also, they can color and design these pots as per their wishes. This is a gift they will cherish and it will be a part of their home.
7.     Hand- knitted blankets
This can be a special gift for a friend, who appreciates efforts and thoughts put behind a gift. They can use this to decorate the love seat in their lounge, the comfy seat on which they read in quite evening or drape it across their bed.
These thoughtful gifts can be your way of reminding your friends how much they mean to you. A thoughtful gift is certainly more valuable than something expensive which they may or may not use. So congratulate your friend on their achievement of a new house with a gift that they can use and would appreciate. Cheers.