Find fun and enjoyable things to do in Las Vegas for everyone
Las Vegas is a city where having fun comes easy. You can experience thrill rides, tours, high-end restaurants, luxury hotels, hiking adventures, and other exciting activities. There are even a plethora of shows from which to choose that offer comedy, music, acrobatics, magic, hypnosis, illusions, death-defying stunts, dramatic storylines, aquatics, and more.
So where do you start first? After all, everyone has different interests and travels with people of various age groups. Fortunately, Las Vegas offers entertainment options suitable for all age groups. Just plan your trip accordingly by considering all the adventurous, thrills, and entertainment options.
Below are the top eight things to do in Las Vegas for fun.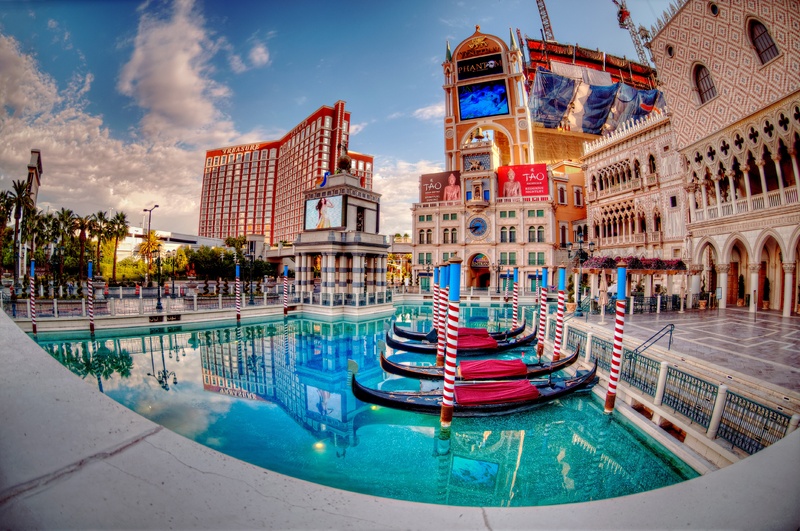 1) Helicopter Tour at Night
The only thing better than a daytime helicopter tour in Las Vegas is a nighttime helicopter tour. The Las Vegas Helicopter Night Flight service allows you to fly high in a helicopter over the illuminating buildings on the Las Vegas Strip and Downtown Las Vegas. Since it is nighttime, the bright neon lights make the entire city look majestic. It is a flying experience you will never forget.
2) Visit Your Favorite Marvel Superhero Characters 
The Treasure Island Hotel features the Marvel Avengers S.T.A.T.I.O.N., which stands for "Scientific Training and Tactical Intelligence Operative Network." It is an interactive Marvel superhero exhibit of your favorite Avengers characters, including Captain America, Iron Man, The Incredible Hulk, and more.
The exhibit offers education and entertainment to guests. For instance, you can access the classified intelligence files of the Avengers to learn about their history and technology, including how to operate the famous Iron Man suit.
3) Attend Comedy and Magic Shows
Las Vegas has no shortage of highly entertaining shows in its various theaters and venues. However, audiences can have the most fun at comedy and magic shows because they are hilarious and mind-boggling. Some of the best comedy and magic shows include Murray The Magician, V – The Ultimate Variety Show, Xavier Mortimer's Magical Dream, Nathan Burton's Comedy Magic Show, Jerry Seinfeld, and L.A. Comedy Club.
Are you interested in learning about other great shows available in Las Vegas? Vegas Lens offers the ultimate guide to Las Vegas shows and entertainment. Not only can you learn more about the show options, but you can find exclusive promo codes and discount opportunities for them as well.
4) STRAT Tower Rides 
Are you in the mood to experience the best thrill rides in the country? The STRAT Hotel in Las Vegas features three high-adrenaline rides that will leave your heart pounding the entire time. Those three rides are the Big Shot, X-Scream, and Insanity. You have to go up about 900 feet to access the rides in the STRAT Tower. Keep in mind the entire STRAT Tower is approximately 1,149 feet tall.
At the top, the Big Shot ride will shoot you up about 160 feet at high speed into the air. The X-Scream will catapult you about 27 feet over the tower's edge and dangle you 109 stories off the ground. Insanity will spin you around and lift you at a 70-degree angle above the Las Vegas Strip from over 100 stories high.
5) Create Custom M&M Candies
Wouldn't it be fun to create personalized M&M candies of your own? If you visit M&M's World in Las Vegas, you'll have the rare opportunity to create your own M&M's candies with custom flavors, colors, and imprinted messages. It only takes two minutes to develop original M&M's candies with a personal printer that lets you pick from 16 colors, various images, and a custom message.
M&M's World is a 28,800-square-foot facility with four floors of attractions and exhibits dedicated to everything M&M's. In fact, it is the site of the first M&M store that opened on the Las Vegas Strip back in 1997. Anyone who loves M&M's or chocolate candies will have a fabulous time at this store.
6) White Water Rafting Tour
If you're looking for things to do with friends, consider taking a white water rafting tour with one of the local touring companies. These tours offer breathtaking views of natural wonders like the Grand Canyon, Black Canyon, and Hoover Dam from the Colorado River or Lake Mead.
Even if you're a beginner, the tour guide will provide instructions and ensure everyone on the raft has a fun and safe experience. It's an exciting adventure that you and your friends are sure to remember for years to come!
7) Titanic: The Artifact Exhibition
Have you seen the classic 1997 James Cameron movie "Titanic?" Whether you are a fan of the Titanic movie or a history buff of the sunken Titanic ship from 1912, you'll have a good time experiencing Titanic: The Artifact Exhibition at the Luxor Hotel in Las Vegas. It is a fun and educational experience for people of all ages.
The exhibit showcases more than 250 genuine artifacts from the famous sunken ship, which were recovered after the ship's remains were found in the 1980s. You can also see a recreation of the cabins, promenade deck, and grand staircase from the ship and movie. It'll make you feel like you've been transported back in time to 1912.
8) Jet Ski Tour
There is nothing more fun and exhilarating than jet skiing on the beautiful waters of Lake Mead. It is a 2-hour tour that takes you past secret beaches, desert landscapes, and stunning manufactured structures like the Hoover Dam. The jet ski tour includes pick-up and drop-off at your hotel, so you don't have to worry about driving anywhere yourself.
Conclusion
Las Vegas has countless fun and memorable things to do inside and outside the city. You can entertain yourself by attending shows and rides in the city's busiest areas or travel outside the city to the lakes, rivers, canyons, and barren desert landscape for a wild adventure. Either way, you'll have the most fun you've had in a long time.