However luxurious the bedroom may be, the sleeping comfort is decided by the mattress! With the hectic days that stretch for long, nights are getting shorter. Getting enough sleep is a big challenge and if your mattress is not meant for you then it will be a big disaster for sure. Mattresses are shared between the couple, hence to customize it to one's solo needs is impossible a task but you can browse through the available choices and decide on the one that more or less serves the dual expectations.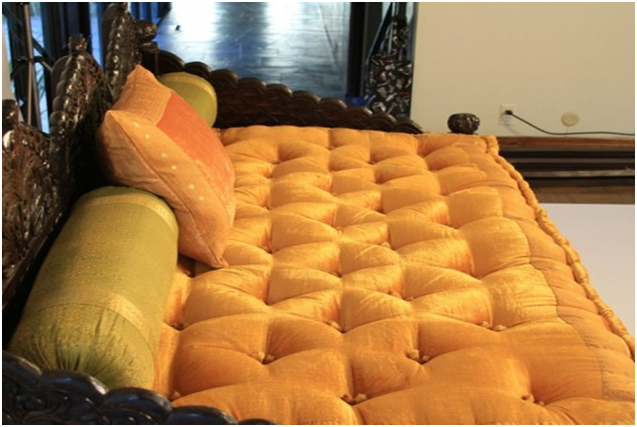 Foam Mattress
This can be one of the most popular mattresses because of its ready availability, easy customization in terms of size, and most importantly cost! The foam mattress is now made out of variety of foams placed in the layered form. They dry out quickly, hence would not retain water for long and may serve as ideal choice for kid's room. The foam layers comprise of latex foam, polyurethane foam, and memory foam depending on the individual needs. Foam has natural heating property that makes it ideal choice for colder regions.
Spring Mattress
Spring mattress gets its bounce via spring system. These spring coils are manufactured from steel and have been wrapped in pockets. You can have single spring or group of springs placed under single pocket. The spring layer is covered with foam padding to offer comfortable sleeping surface. You can have more or less coils in spring depending on your requirement but more coils are recommended for better sleeping comfort. You may avoid using this mattress if you have back issues.
Gel Mattress
This is amongst the latest innovations made by the mattress industry. The gel layer is placed between the foam layers or in some cases it is used beneath the upholstery. Gel takes the shape of the person sleeping on it and gets back to the normal shape once not in use. Elasticity of gel is used in this type of mattress. Gels also offer cooling effect to the user and would counteract the heat released by the foam. It is good choice for relaxing sleep.
Coir Mattress
This is affordable mattress with cooling, comfortable, and calm sleep. It has fibers obtained from coconut husk along with other materials like foam and spring. Coir offers enough ventilation to keep you cool during night time. It offers proper support to your spine and would be great choice for people suffering from backache. It is not good for kid's room as coir won't stand too much of water spillage. It absorbs water fast and there would be negative effect on its texture.
Waterbeds
Waterbeds are not used much due to the cost involved. They are customized according to individual requirement. You will find both hard and soft waterbeds that would meet all your needs. These beds are fitted in the regular bed casing with upholstery lining and wood framing, hence they would go easily with any type of furniture. Hard waterbed is fitted in wooden casing while the soft one is fitted in the frame. Water can also be restricted by barriers to get wave less waterbed and if you want the feel of the ocean then you can opt for free flow water bed.
Memory Foam Mattress
This is in vogue as it fits your body contours. The polyurethane foam is used along with memory foam lining on the top that is covered by upholstery. The top layer is kept thick enough to take the impression of the body. It is the great piece of comfort as it would fit well to individual needs. You can use this type of mattress on both sides as it has hard surface on another side suited in event of backache.
Air Bed
This is not the typical carry along air bed that can be inflated as per your need. It is properly manufactured bed with regulated air pressure, foam, and upholstery layers. The bed is fitted in the conventional framing to match with other furniture. The air pressure can be regulated and the firmness of the bed can be regulated from both sides separately. It is ideal for the couples having separate hardness requirements.
Customized Hybrid Mattress
While there are so many standard mattress designs, you will also find customized hybrid mattress design to match your sleeping pattern. These mattresses use all types of fillings like spring, foam, gel, coir, and so on. It is the best thing to go for when you don't get comfort from the readily available mattresses.
The right mattress would decide your sleeping comfort and it will offer you the full night's rest even in few hours of sleeping. Lie down on each mattress and be there for a while to know your best match as your sleeping comfort would decide your energy levels for the next day!
For more information on how to choose the best mattress for you, see Mattress Insider's guide here
Author Bio:
Carol writes interesting articles about home décor and home improvement. In this article, she shares home decor ideas and tips on behalf of WorldcraftIndustries.com, a wood furniture store with Indian inspired designs.