Maybe the real hot days have still not come, but the summer is not so far. For the summer and spring one of the characteristic things for us is enjoying in the backyard. If you alsolike to make something new and creative for your backyard and in the same time to surprise your kids maybe you should check the video bellow. You can learn how to make magnificent DIY sandbox, and to make your kids happy and satisfied.
The decor of the garden and terrace is a set of additional elements that contribute to the functional, and aesthetic appearance of our outdoor space near the house. Whether you are looking for ideas for decoration for making from wooden pallets, or some fun accessory or for garden fun, you will find inspiration in the current article! Speaking of cheap garden landscaping, the obvious idea is to get into a "do it yourself" project. This will surely save you money from buying all the necessary equipment. In addition, handmade is very original and finds its place in any decor, whether indoors or outdoors. It only takes a few basic tools, a lot of creative sense, inspiration and certain skills to make succesfull your DIY decorative projects.
DIY Sandbox Idea
Is there a child who doesn't like sand, buckets, shovels, molds and excavators? Really, sandbox is a bit of a headache for parents because sand is everywhere – in hair, T-shirts, panties, diapers… However, parents will usually get over it and let their children play and enjoy. Maybe you'll go to some park with a sandbox, and maybe you'll make or buy one for your own backyard or balcony. You need sandbags that you can buy at any DIY store. You can order these sandboxes, or you can make them yourself if you have old pallets. For this purpose you can also use boards from an old closet.
For the simplest solution, you will need boards, a saw or a circular saw, nails, screws, etc… Make a frame of planks, place stronger nylon on the floor, fasten it on all sides to the planks (for example with a stapler) and then pour sand from the bags on it.
Below you can see so cool and very creative sandbox – doubles as a deck and can fold into a bench!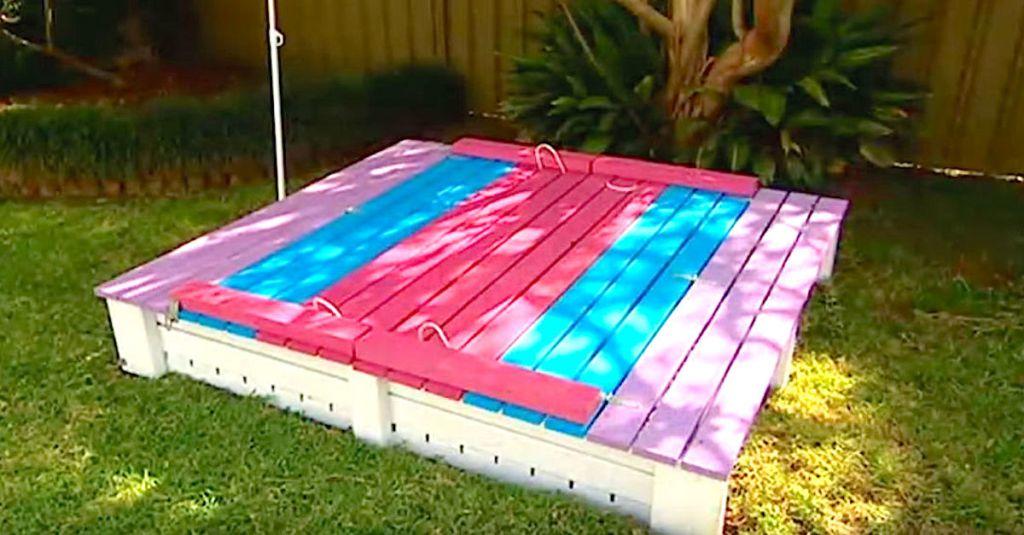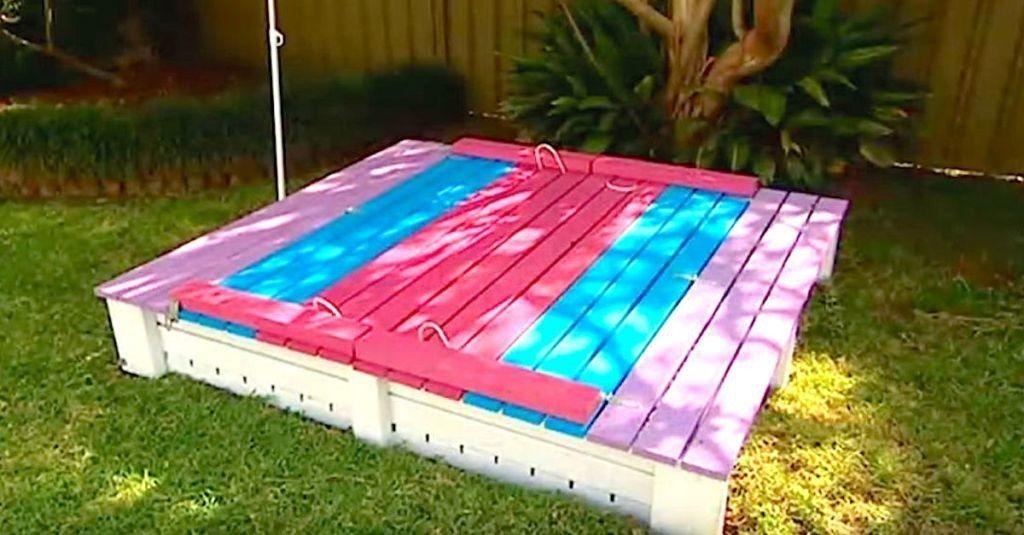 "Rob says it's very important to paint those multi colors on the slats before assembling the pit. (Otherwise, things can take an extremely messy turn.) After constructing the pit's base, which provides drainage and extra strength for the bench, Rob moves onto the frame, sides and lid. Then, it's time to pour the sand inside, which only costs $8 a bag. He puts the finishing touches on, like ropes to easily open and close the lid, and latches for locking and unlocking the pit".
Cool idea for relaxation and playing with your loved ones. ENjoy!
Better Homes and Gardens