YouTube Tito4re is back pouring molten copper into coconuts, this time without the coconut water. The results are surprisingly interesting, with the molten copper turning the coconut into a spitting, rumbling, hairy grenade.
I really love these experiments and sometimes the reactions are so weird. Messing around with molten metals has become popular nowadays and i personally expect that something new can be revealed.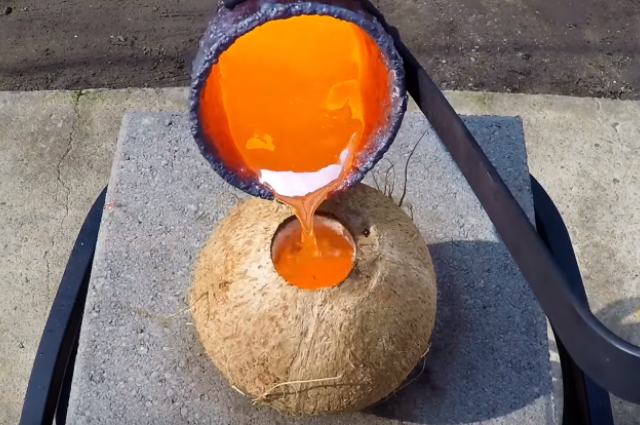 Now check out the video below and see these weird reaction below i m sure that you never seen something similar before. Enjoy!
Tito4re