So you need to move, but you don't want to sell your house. Or maybe you inherited a home that you don't want to part with. Or perhaps you just want to invest in real estate.
If any of these situations apply to you, then turning your home into a rental property could be the right move. It's a great way to postpone selling your house, generate passive income, and benefit from real estate appreciation and tax breaks.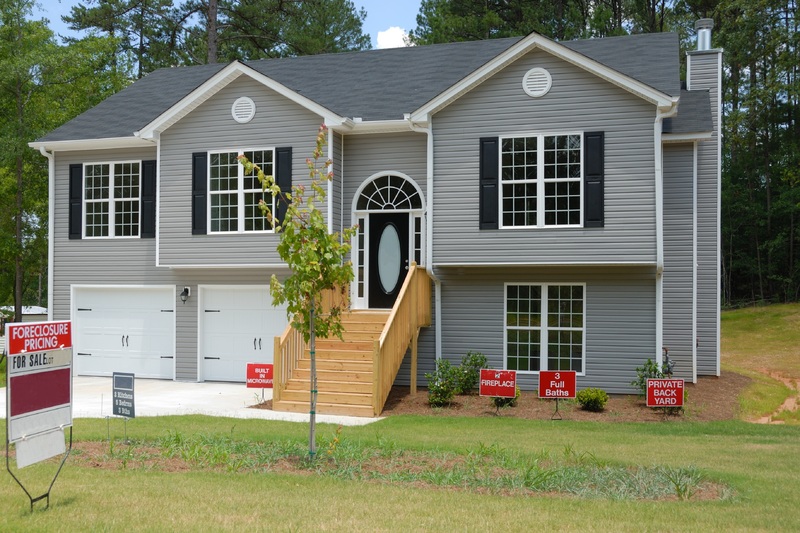 Of course, as with any investment, there are some risks involved with becoming a landlord, and it certainly isn't for everyone.
But if you want to know what it takes to turn your home into a rental property, here are the steps you must take:
Make sure it's allowed
The first step is to make sure you're even allowed to turn your home into a rental property. Mortgages for regular homeowners are different from those for investors because the two have different risk profiles from a lender's perspective. As a result, many homeowner mortgages include terms that require the borrower to occupy the home for a certain period of time (usually a year).
If you break the mortgage terms by renting out your home sooner, the lender could come after you for mortgage fraud. So be upfront with your mortgage lender about your plans and make sure you won't be violating your agreement. In some cases, you may need to refinance.
If your neighborhood is governed by a homeowners association (HOA), check with them too. There may be restrictions on renting out your home. For example, the HOA may only allow a limited number of properties in the neighborhood to be rented out, and you may need to get on a waitlist.
Research landlord-tenant laws
It's also important to be aware of landlord-tenant laws because violating them could lead to costly legal issues.
For example, the federal Fair Housing Act prohibits discrimination against tenants based on race, color, religion, sex, national origin, familial status, or disability.
Local housing regulations may have additional rules, e.g. regarding increasing rent, security deposits, and short-term entry notices. You may want to consult a local attorney to help you navigate becoming a landlord in your area.
Secure the required permits
In addition to regulating landlord-tenant relationships, the state may also require you to get a permit to own rental property.
Getting a rental permit may require getting a home inspection. This is meant to inform you of needed repairs and changes in order to bring your rental property in compliance with local housing and zoning regulations.
Understand the tax implications
Becoming a landlord will inevitably change your tax situation. For one, your rental income will be taxable. And since nobody withholds that for you, you must set aside money on your own for when taxes are due.
That said, owning rental property also comes with tax benefits. For example, you get to deduct property expenses, including property taxes, mortgage interest, repairs and renovations, HOA fees, utilities (if you pay for them, of course), and more.
So keep good records and consult a tax professional to help ensure you don't leave any money on the table.
Update your homeowners insurance policy
Another thing that changes when you become a landlord is homeowners insurance. It's different for owner-occupants and investors. As a result, your original policy probably won't cover your property once you no longer live in it. And if you don't switch to a landlord insurance policy, you may be putting your property at risk.
A landlord insurance policy can cover losses and damages to your property from tenants and limit your liability for any injuries to tenants. So shop around for a good policy with the right coverage.
Prepare the property for renters
After you've moved out of your home, give it a deep clean and make any needed repairs and renovations. If you haven't had a home inspection yet, consider getting one. This will help you know what to fix.
For most rentals, you'll want to leave the home bare. However, if you plan to use your property as a short-term rental (STR) by listing it on platforms like Airbnb or VRBO, you'll need to furnish it as well.
Decide how you want to manage the rental
When it comes to rental property management, you have two options: doing it yourself or outsourcing to a professional property manager.
If you choose to manage your rental on your own, you'll want to learn basic skills like tenant screening, collecting rent, completing maintenance requests, and marketing the property.
Alternatively, property managers can handle all of that for you for a fee. Most charge somewhere between 8% to 12% of the monthly rent. It's considered part of your property expenses at that point. Do the math to see if it would be worth it to you. In most cases, having an experienced property manager with proven systems and a network of local contractors is well worth the cost.
Set rent and rules
At this point, you're ready to set the rent and establish rental rules. You'll want to outline these clearly in the rental listing and rental contract.
Check comparable properties in the area (aka "comps) to see what they are charging for rent. Then set a similar price to be competitive. Just make sure the rent can cover your monthly property expenses and then some. Anything left over after property expenses are paid is considered positive cash flow.
As for policies, these can include what the security deposit requirement is, when rent is considered late, what the late fee is, maximum occupancy, rules regarding pets and smoking, and so on.
Market your new rental property
Now it's time to market your rental property to potential tenants. Get a real estate photographer to take high-quality photos of the property for you and then write a compelling listing description that highlights the home's best features. If it has a new kitchen countertop or a newly renovated bathroom, point that out.
Then publish your rental listing on public rental platforms like Zillow and Rentler. Once you attract some interest from applicants, you can start screening tenants and narrowing them down until you find the right one for your home.
Before you know it, you'll be collecting rental income and officially be a real estate investor. Congratulations! Next, you can start looking for your next investment property or just sit back and relax, enjoying the extra passive income.