Buying a car is a huge milestone in our lives, and for this reason, it can be a bit daunting figuring out what to go for, especially if you're looking for a car for a big family or live a rather eclectic life – or both! Read on to find out how versatility is the single most important feature to look for in any new car.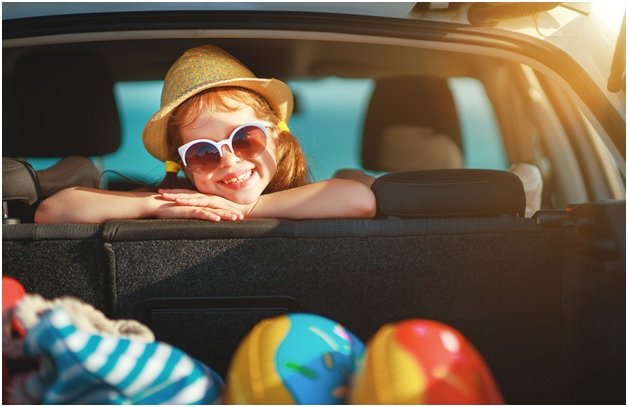 Cost-efficient cruising
7 and 8 seater cars are growing increasingly popular amongst urbanites and large families alike, as the added seat capacity of modern cars like compact SUVs can make for effortless travelling, whether it be organising a weekly carpool to Saturday afternoon soccer matches, or planning a lengthy cross-country getaway with friends and family. With such a high seat capacity, you can easily simplify travelling with friends, and cut carbon emissions down by everybody piling into your singularly spacious ride. Another fantastic quality of these modern 8 seater cars is that they're a lot more streamlined than their traditionally larger, less cost-efficient counterparts. It's not uncommon for a lot of new 7 and 8 seater cars to be built with lighter unibody frames to decrease the overall weight of the vehicle as well as improve the car's overall safety rating. The decreased weight of these modern cars also ensures that these family movers stay cost-efficient and generally more environmentally-friendly than traditional SUVs and family vans.
Flexible storage
One of the most obvious advantages of owning a 7 or 8 seater vehicle has to be the folding seats and the resulting gargantuan storage space available to you with just a few effortless clicks and clasps. Gone are the days where you need to worry about how to navigate buying and shifting big items like TVs, or even needing to look around for sad rental vans to embark on camping trips with kids or pets. Travelling in your own 8 seater equipped with such versatile storage space will make any family road trip a near-effortless endeavour. All you really have to do is make sure that the kids have plenty to do to keep them occupied on the road, and you're good to go.
Packed with features
Another fantastic benefit of buying a new car is having access to all the technological advancements that have graced the automotive industry over the last two decades in particular. From adaptive light control and cruise control to advanced driver assistance systems like in-car navigation, collision and parking sensors, modern family movers come jam-packed with a myriad of impressive contemporary features to ensure comfortable family travel.
Alongside this, a growing number of newer vehicles prioritise safety above all else, and come with a 5-star ANCAP safety rating, making them more than ideal for travelling with baby car seats and younger children in particular. Give yourself some added peace of mind by researching any and all models you may be interested in beforehand, to ensure that the cars that have caught your eye come decked out with the finest features that are sure to guarantee the safety and comfort of your loved ones.
It's plain to see that versatility is a multidimensional quality that may take on different meanings for different people. In any case, it certainly pays to take some time and assess what versatility means for you and your family. In doing so, you will ultimately ensure that you'll be getting the most that you can out of your new car.