Advertisements
The cost of vacations never seems to go down, only up. Once you've added up your transport, accommodation, and the cost of the attractions you're going to visit once you get there, the entirety of it can be rather rough on your wallet. You don't want to spend your vacation mourning the savings you had to use just to get a decent break from your daily routine.
Taking a vacation on a budget requires a bit of research and digging, and this guide can help you along the way to a brilliant getaway, without emptying your wallet!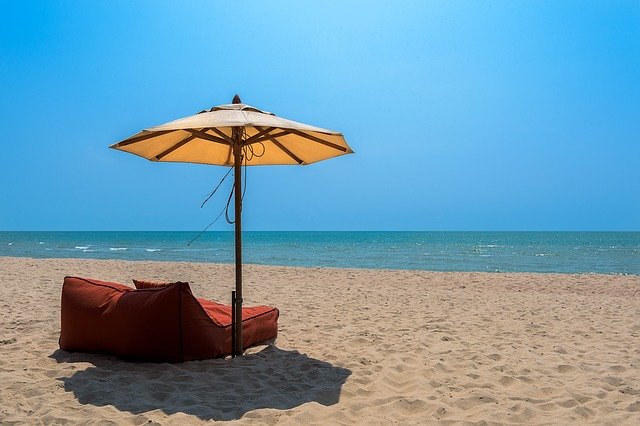 1.     Check Comparison Sites
Many hotels and flight companies offer different rates depending on where you book them from and what days you choose. Instead of trawling through numerous sites that claim to have the best price on the internet, start off by checking hotel and flight comparison sites, and you will immediately be able to see which companies and websites have the best deals on a budget. These can vary day-to-day, so it's best you keep an eye on the numbers to see if you can snag a bargain!
2.     Consider the Purpose of Your Vacation
If you are looking to have an action-packed, fun-filled vacation where you can hardly stop for breath from all the things you're going to be doing, or you simply know that you like to adventure outside of your accommodation more than staying in it, why shell out on expensive accommodation you aren't going to make the most of? Choose a simple and humble place to stay, and you could find yourself saving much more, and you'll have more budget to spend on those activities.
3.     Rent a Car
Travel when you are on your vacation can be expensive and it is often an unexpected and unaccounted for expenditure for most who go on a vacation. It's also just bothersome to have to rely on buses, trains and other public transport when you're on vacation and the cost of them can add up if you're not careful. Consider renting a car so that you can stay in control of your getaway and keep your travel costs to a minimum; click here to find the perfect rental car for you.
4.     Be Realistic
If you're on a budget, you aren't going to be vacationing in a 5-star hotel, and that's completely fine! There are many budget hotels in countless destinations that offer an experience just as wonderful as those more expensive hotels. It's not just about the hotel, either; you will still be able to appreciate the stunning location of your vacation, just for a little less.
Vacationing on a budget is pretty easy if you know how. You just have to make sure that you account for all the costs you're going to encounter beyond your initial booking. A memorable, fun vacation is what everyone deserves, no matter how much you spend on it. You can have a fantastic time with your family or friends, knowing that your wallet is having a great time too.