The living room is one of the most important rooms in the house because this is the spot where the whole family gathers together to hang out every day. This is why it should be decorated in a way that it's cozy and comfortable, so every member of the family enjoys every minute spent there. The sitting area takes the central stage, and you should definitely pick a sofa that will give you utmost comfort. The velvet ones are now a hot trend and you are going to love them for sure. They come in daring colors and will enliven your living space with ease. They are super modern, fancy and stylish and will give a contemporary look to your living room. This piece of furniture is going to be your favorite one once you get it, believe me! Scroll down through the photos, take a look at the Beautiful Velvet Sofas That Will Add A Modern Touch To Your Home. See which one you like the best and it's time to go shopping for some new furniture. Refresh your home in a great way with a brand new velvet sofa and transform your home in a wonderful way!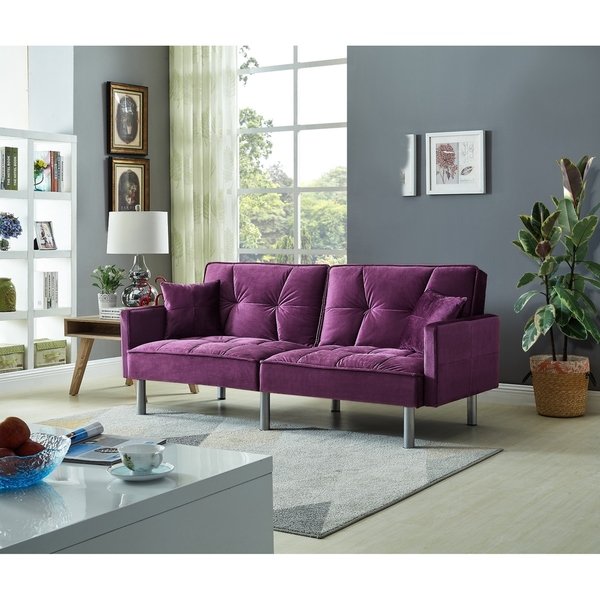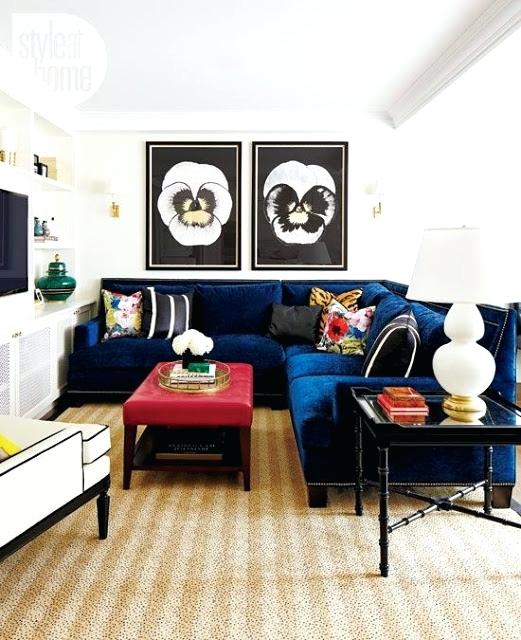 This bold green velvet sofa is the perfect choice for you if you are looking to add some drama in your home. Plus, it will enliven your space and will refresh it immediately with ease. How do you like it? Personally, I love it!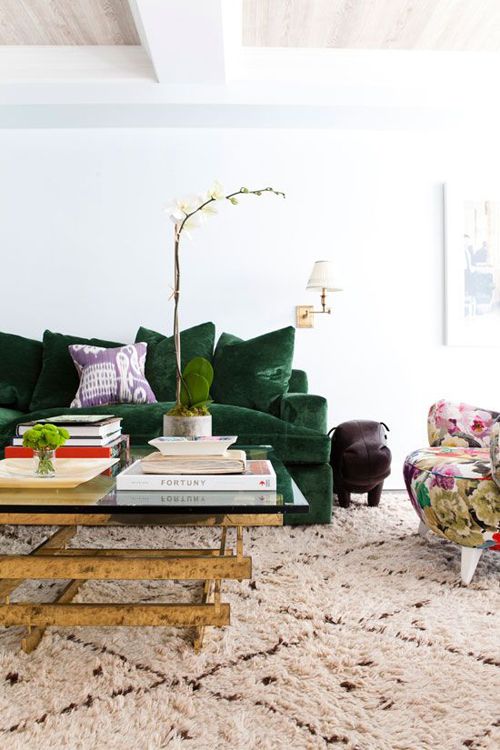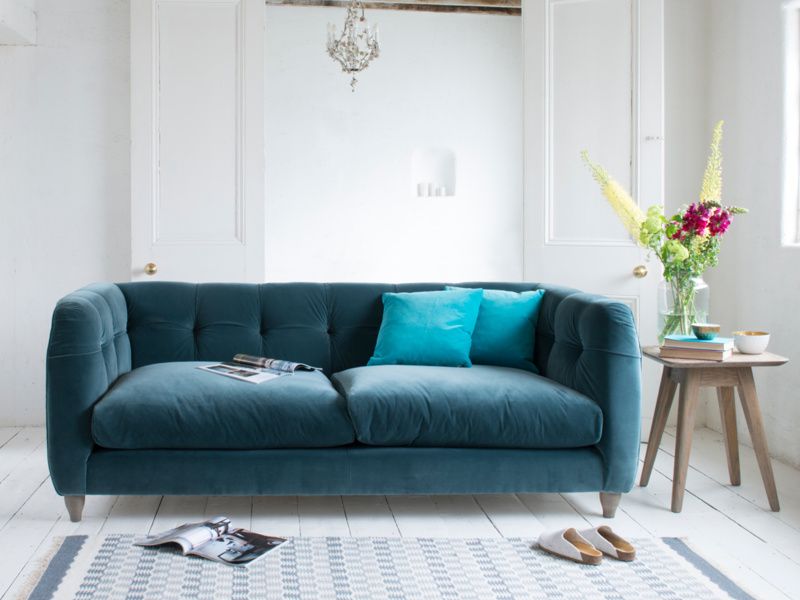 Are you looking for a sofa that will fit in your feminine apartment? Well, this pink velvet one will definitely make a statement and will blend with the rest of the interior.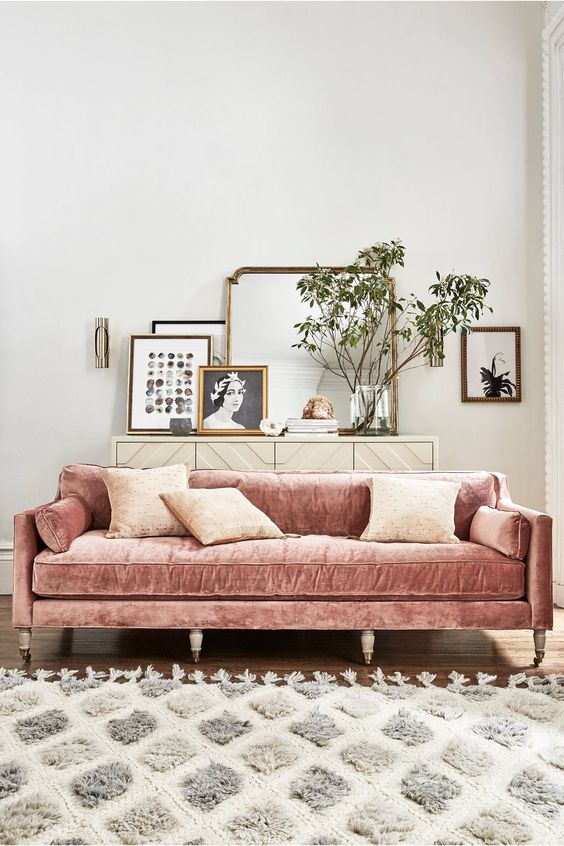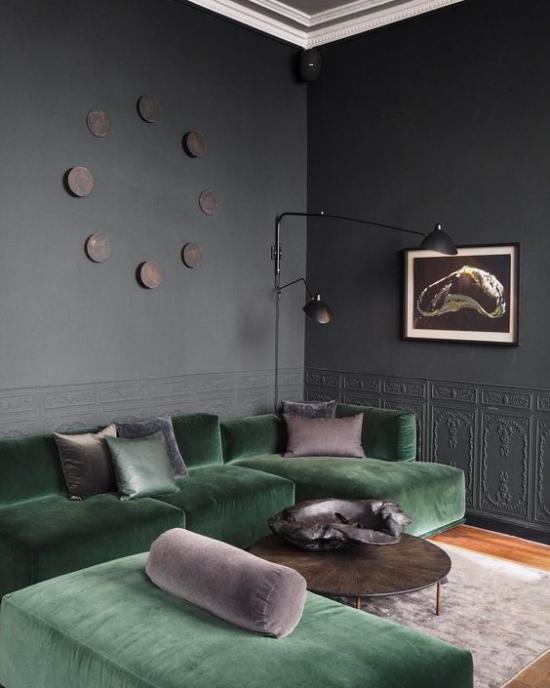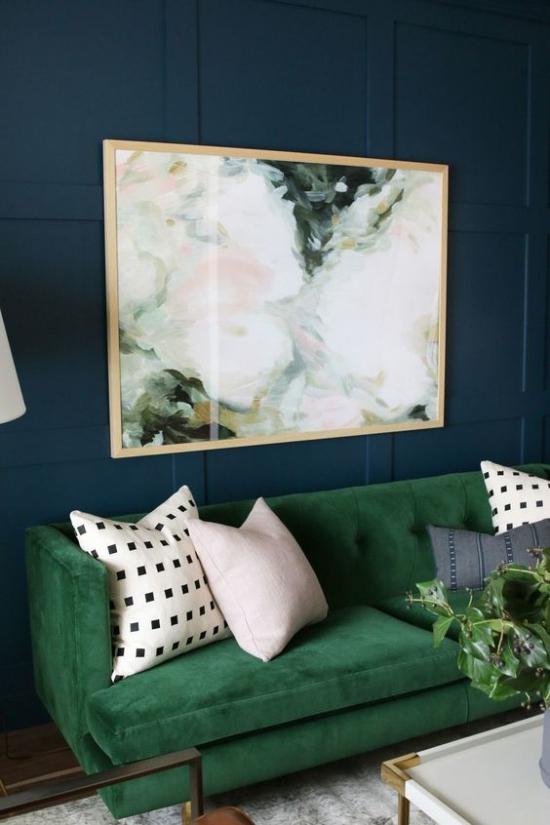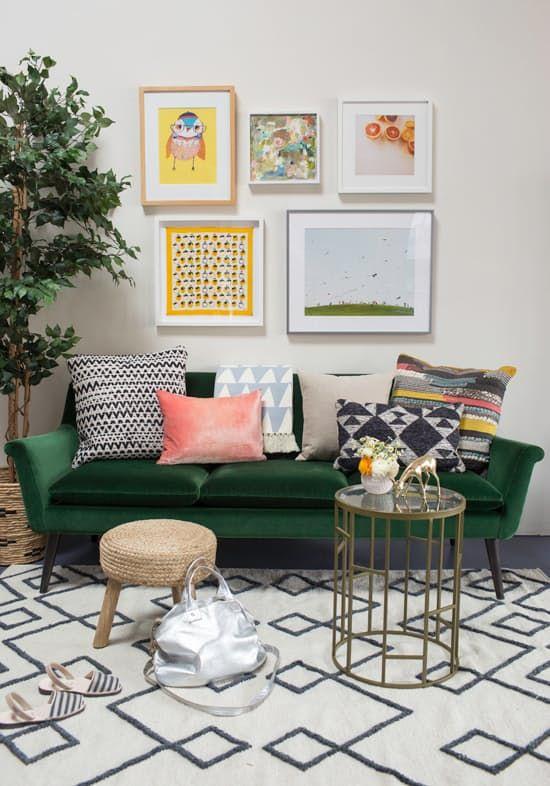 Sofas come in different shapes and sizes, so picking one in an unusual shape is the right thing to do if you want it to stand out. The velvet material is also going to help it grab all of the attention, so you already know where all eyes are going to be.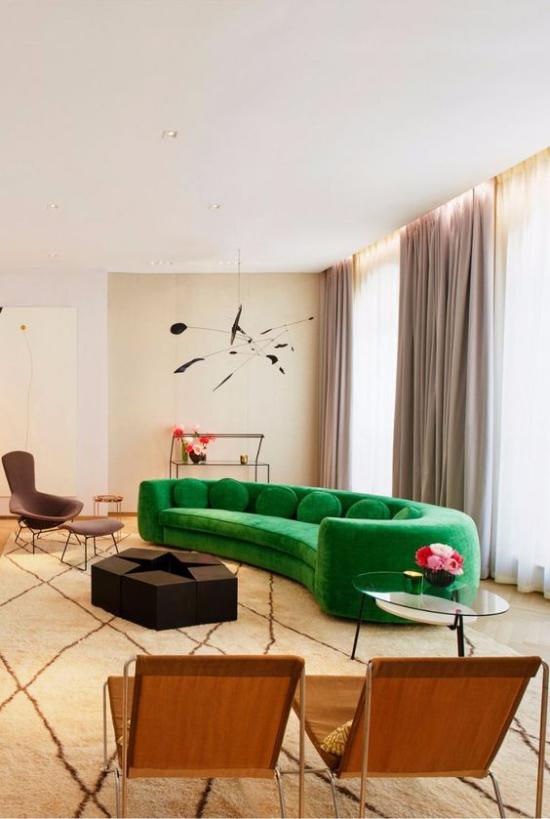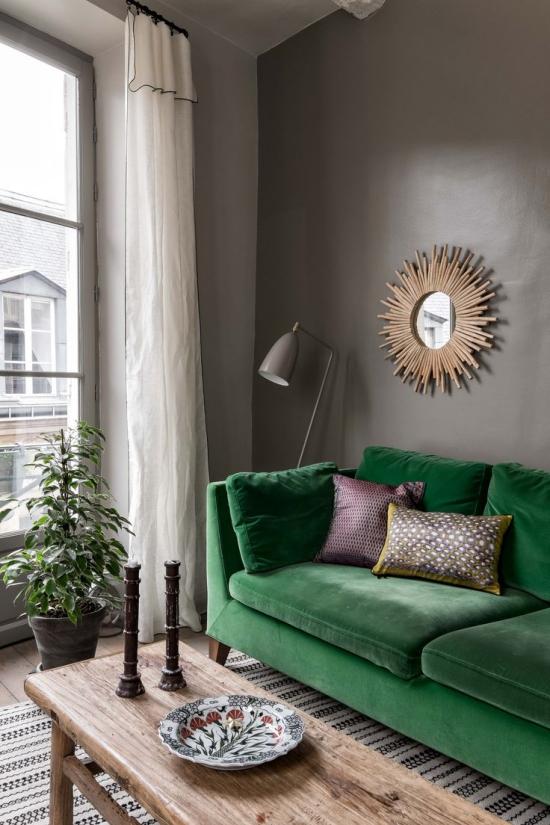 The royal blue velvet sofa is one of my favorite. It will give your place an elegant, sophisticated and fancy look. Feel free to play it up with decorative pillows in other colors and patterns, so you can add some texture to your space.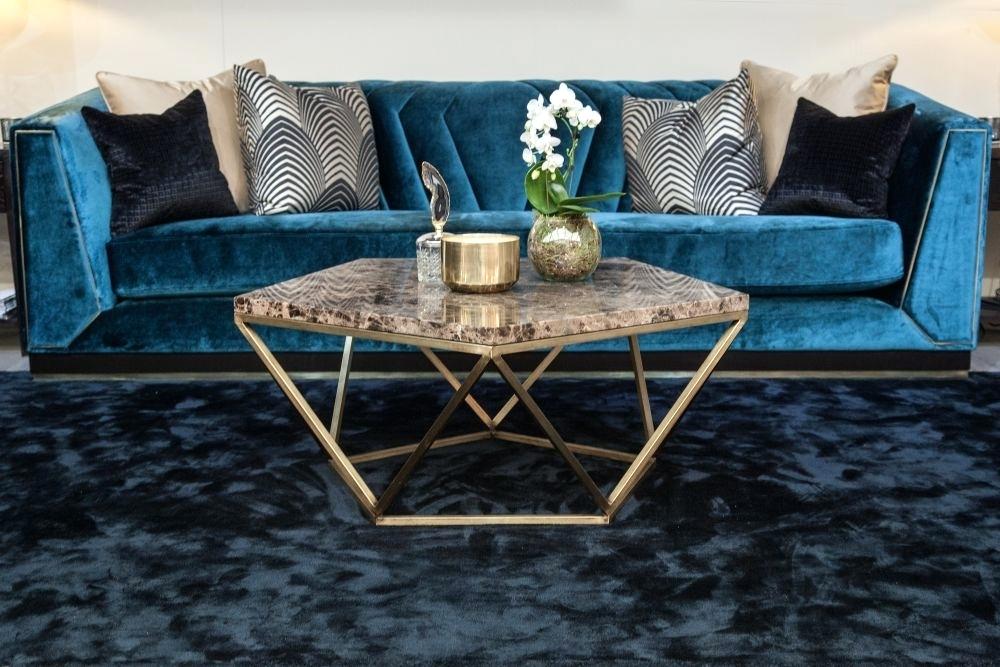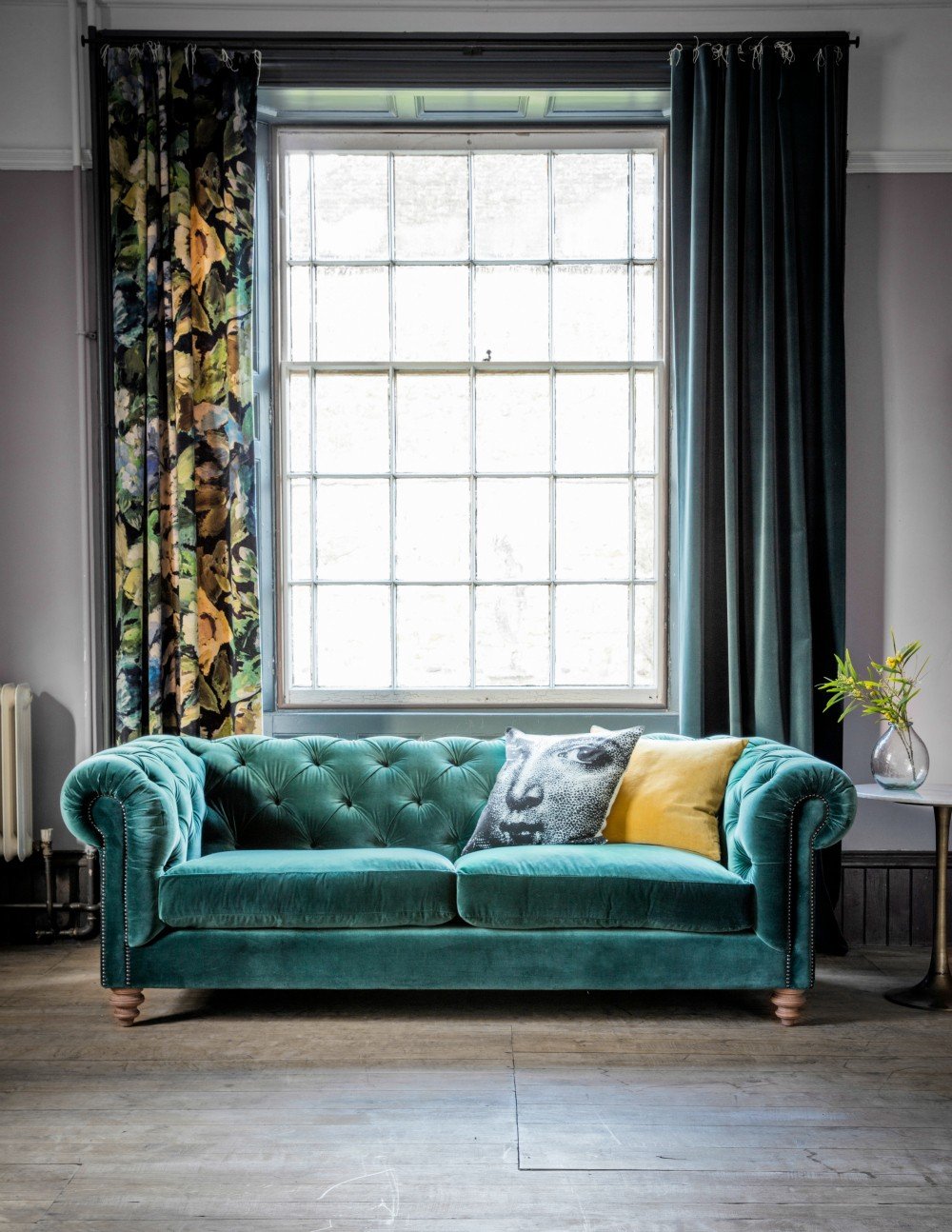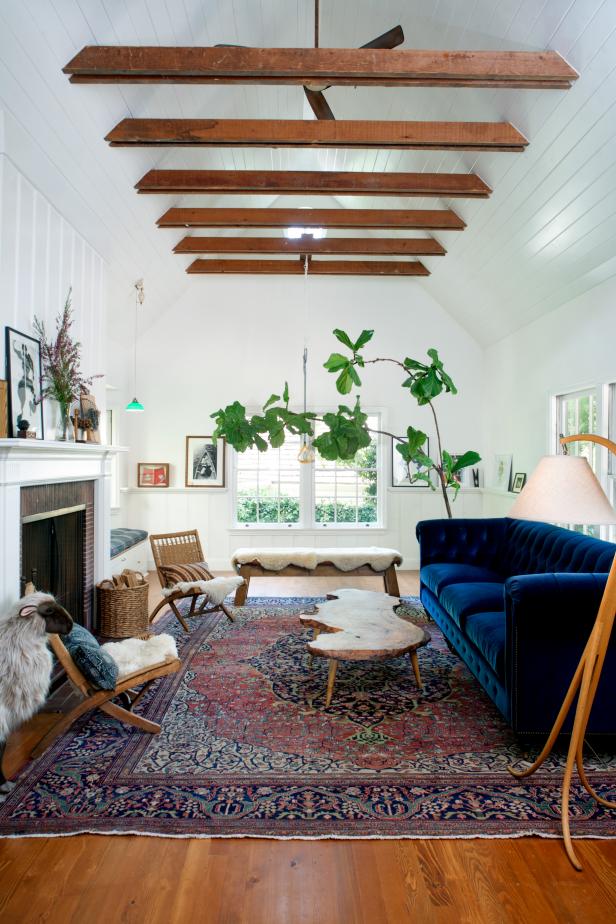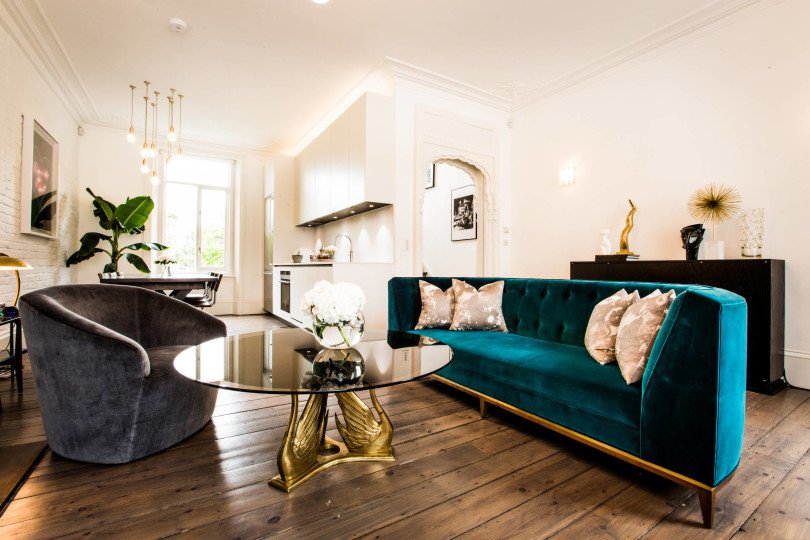 Which one of these stunning velvet sofa really caught your eye? Make sure you keep me posted in the comments below!