Renovating your home can be an expensive task. Unfortunately, this is why a lot of people delay updating where they live and they learn to regret it later on. In other words, things start to fall apart or they no longer like the space they are living in.
But, it does not always have to be this way. For example, it is possible to create a new space if you are on a tight budget. You just need to know the best ways to shop and strategise. For example, here are some tips that can help you create the perfect, relaxing bedroom on a budget.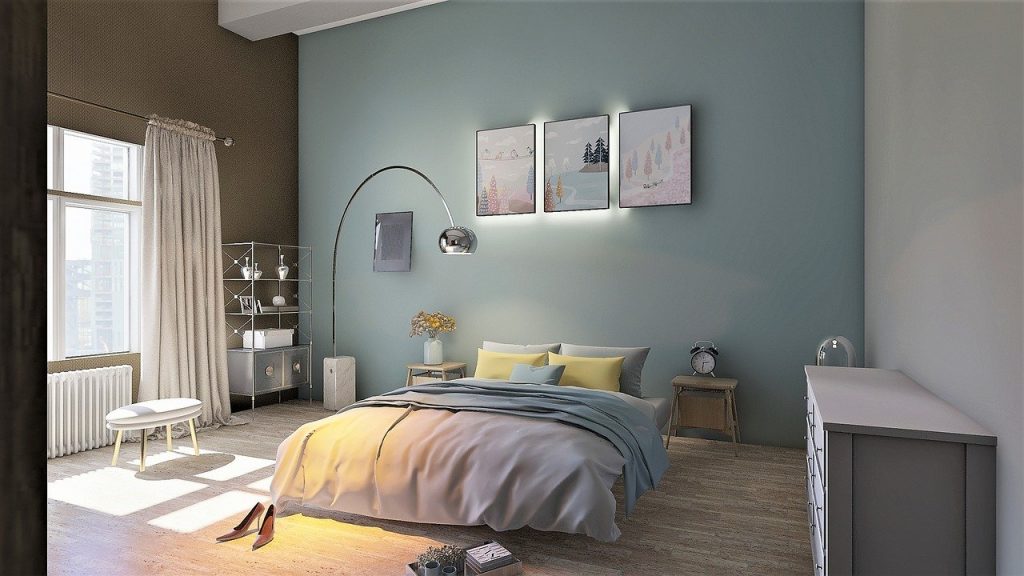 Paint Yourself
If you are trying to renovate your bedroom, the walls are going to need a fresh lick of paint. This can really transform a room and make it seem new and energized. But, it can be very expensive to bring in professionals to paint. So, it is going to work out cheaper if you buy a tub of paint and some brushes and do the job by yourself. Take your time in order to get the painting neat and to be proud of the finished result. You can even add wallpaper to create a feature wall if your budget is going to allow this.
Buy a Bedroom Set
When you think about it, there is a lot of furniture you have to purchase for a bedroom. You have the bedframe, side tables, cupboards and even other storage options. The price of all these things can soon add up. This is particularly true if you are purchasing them all separately. But, know that you do not have to do this. Instead, you can choose to purchase cheap bedroom sets to make your budget go further. Often, it is more affordable to purchase a set. You are going to get everything together and this means that it can be more affordable than buying the items separately.
Make Your Own Wall Art
Every bedroom is going to need some wall art. But, the problem is, art is often very expensive to purchase. Instead of giving up on getting some, know that you can create your own if you have a small budget for your bedroom. For instance, you can purchase frames and simply put in postcards or even wallpaper samples. This is a good way to introduce new colors and patterns to your bedroom without having to spend a fortune in the process.
Add a Large Rug
Perhaps your bedroom needs more than just new furniture. Maybe your flooring is bad and you cannot afford to purchase new carpets. Well, this does not mean that you have to give up because you are on a budget. You just have to get creative. For example, if you want to change the floor, you can purchase a large rug. This is going to cover the space that you already have but introduce a new pattern or color. It can be exactly what you need without having to spend a lot of money on new flooring and having some professional install it in your home.