California is a beautiful place for a road trip, but you need to get things in order before you head out. Should you order brake pads online? Is it necessary to bring a toolbox with you in case your car breaks down? To set your mind at ease, here's everything you need to do before hitting the highway.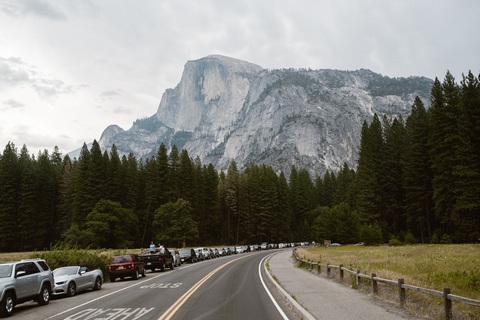 How To Prepare for Your Road Trip
While spontaneous road trips are fun in movies, the truth is you'll have a better time if you plan. Forethought can keep you out of trouble and ensure everyone enjoys their drive through the Golden State. Before you leave, here are a few precautions you should take.
Make Sure Your Car Is up for the Trip
You don't want to be stranded in the middle of nowhere, so you must have your vehicle checked before hitting the road. If there's any maintenance you've been putting off, this is the time to get it done.
Subscribe to Roadside Assistance
Even if your vehicle is in great shape, accidents happen. You may blow a tire, have a minor collision or otherwise encounter some obstacle that leaves you on the roadside. To ensure you're not stuck indefinitely, you should subscribe to a roadside service before heading out.
Everyday Automotive Tools To Carry When Traveling
Is it necessary to bring your whole garage of tools? No, but you can benefit from carrying some of the most useful automotive tools in your trunk:
Electrical kit
Multimeter
Needle-nosed and regular pliers
Phillips and slotted screwdrivers
Ratchets and sockets
Set of wrenches
If you don't already own these items, you may wonder how you can afford to purchase them all at once. Fortunately, you can save money with AutoZone coupons.
The Best Places in California for Road Trips
One of the most important steps of planning a road trip is picking the route. Do you want something scenic, or are you more interested in stopping at known landmarks? Are you going to make the trip over the weekend, or do you plan to take your time? These questions will help you pick the perfect route.
The Desert Drive
Fans of old westerns will love the Desert Drive, which takes you through southern California to Joshua Tree National Park. If you go in the spring, you'll catch the wildflowers blooming along the highway.
State Highway 18
Also called the Rim of the World Scenic Byway, State Highway 18 cuts through the mountains. The road winds around cliff edges and offers incredible views.
Northern California Wine Country
Northern California is famous for its vineyards and scenic drives. If you're a fan of wine and don't mind a few stops along your journey, you can hit up some of the most popular wineries as you meander through Napa Valley.
Now that you've figured out how to prepare for your California road trip, it's time to jump into action. Make sure to research any repairs that need to be done, such as searching "How much do brakes cost?" online. Once you have a good idea of how much repairs and maintenance will cost, you can add it to your road trip budget.