Everyone loves decorating for Christmas and the festive spirit can be felt straight from the entryway. Adding decorations here and there is a must if you want to have jolly holidays, and the bedroom should not be an exception. Maybe it has never come to your mind that decorating the bedroom for Christmas can make you feel really special and that you can enjoy your sleeping area surrounded with those lovely Christmas ornaments. Once you check out the photos below you will never let your bedroom go unnoticed for Christmas once again. Check out the Christmas Bedroom Decor Ideas To Wake Up And Feel The Magic. These will serve you as an inspiration, so make your picks and get down to decorating!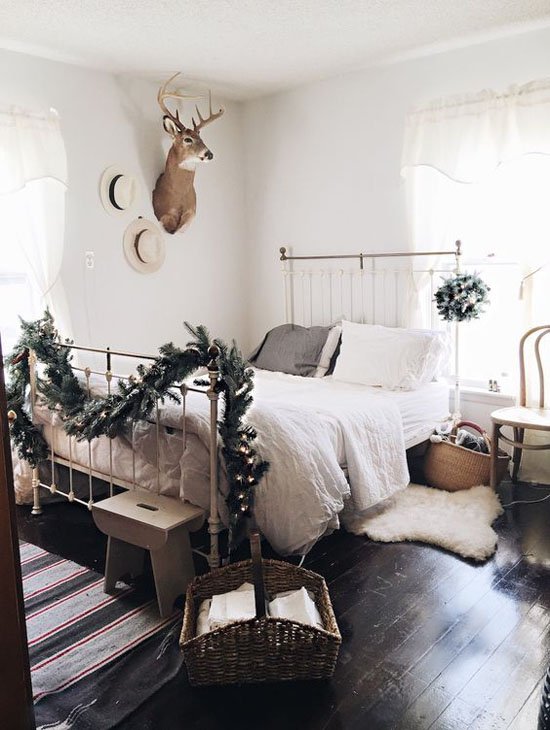 The evergreen garlands will find their perfect place on the headboard in your bedroom. They will look totally awesome when paired with Christmas lights and snowflakes.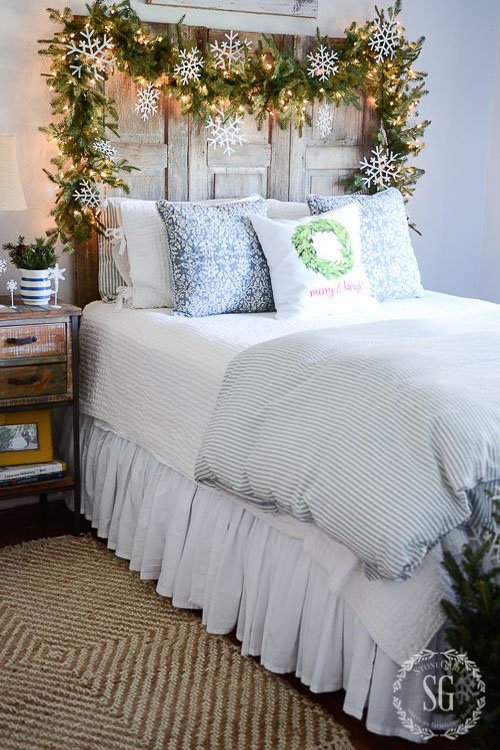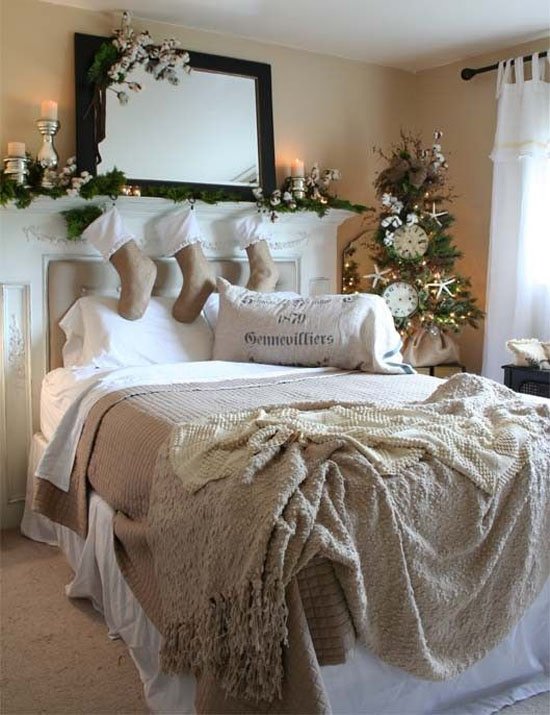 If you have the chance to add a Christmas tree in the bedroom do not miss it for nothing in this world. Maybe Santa will leave the present under this tree, who knows?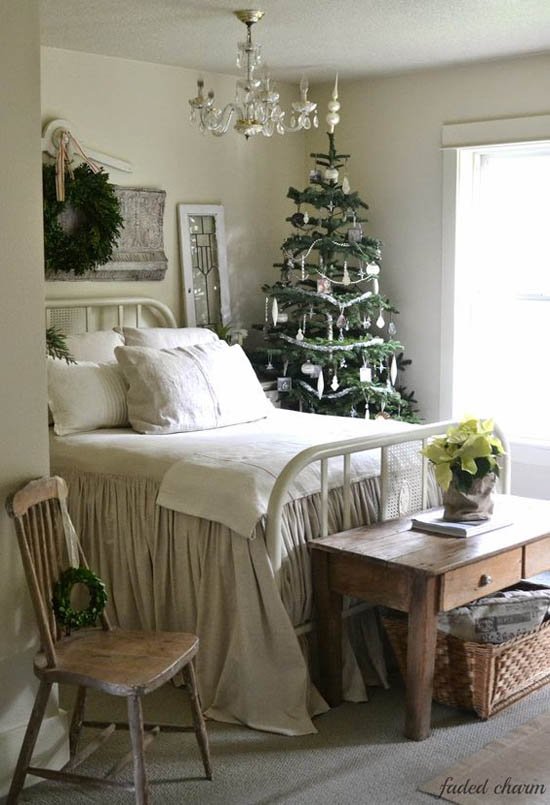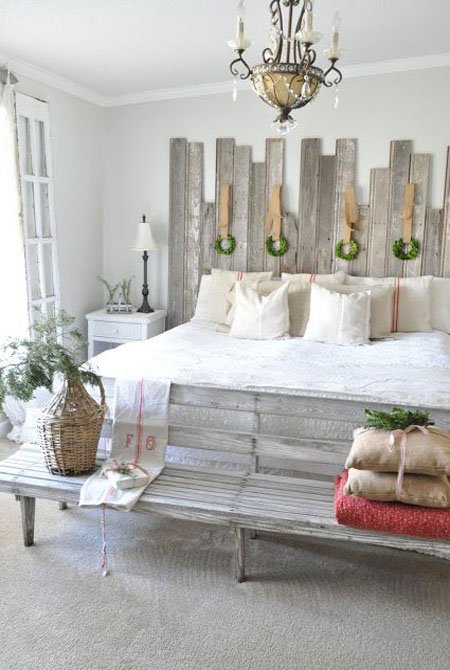 The bedding is really important when it comes to decorating your bedroom for Christmas cause when you see the whole room it will make a difference. The checkered pattern is just a great one to go for, isn't it?
When going shopping for bedroom Christmas decor make sure you get several decorative pillows too! Add them on the bed and armchairs, hang some wreaths on the door, and don't miss the Christmas tree as we already said before. When you pair all of them in your room, the result will be more than stunning.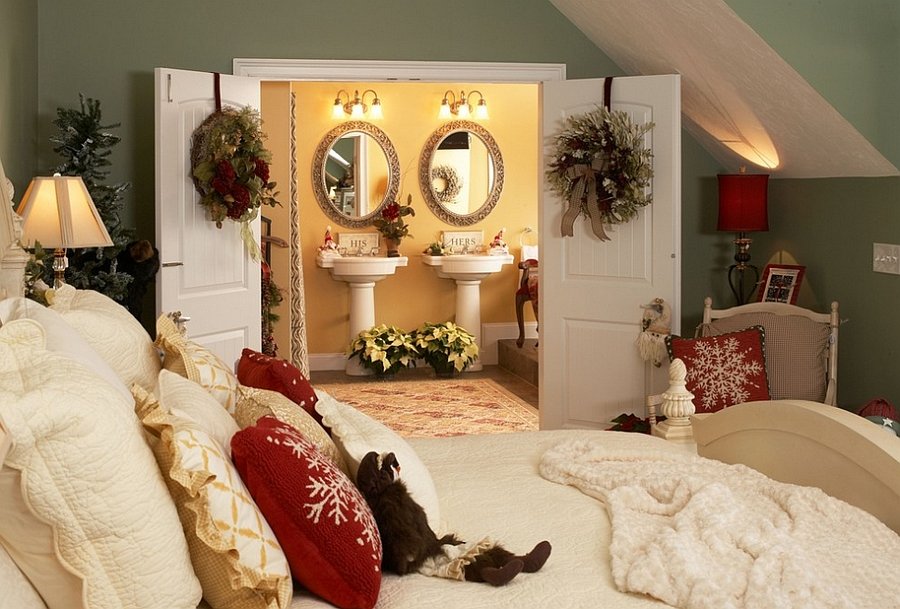 What do you say to make a sock garland? Get red sock in different sizes for every member of the family and make this lovely decoration that won't cost you much money.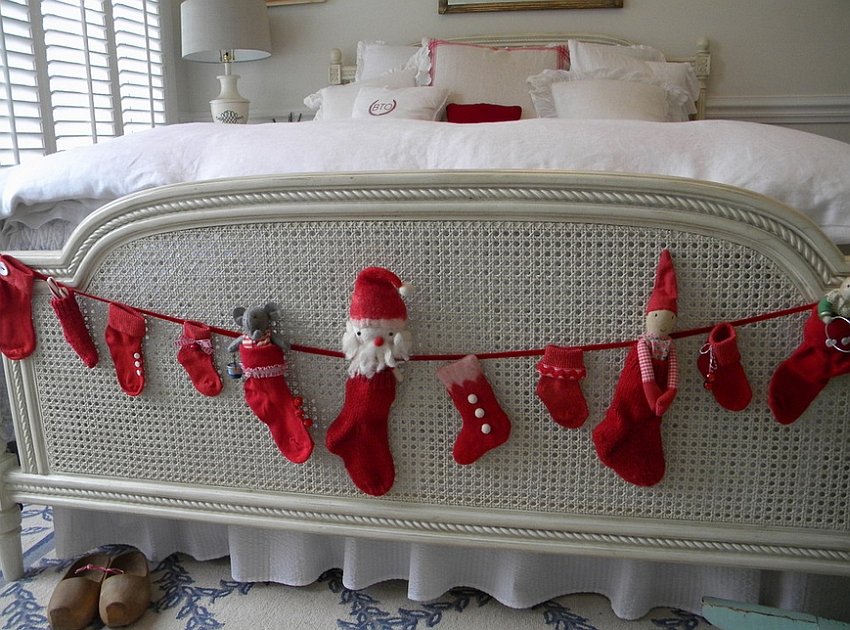 Two branches and some Christmas balls are more than enough to make this gorgeous hanging decoration.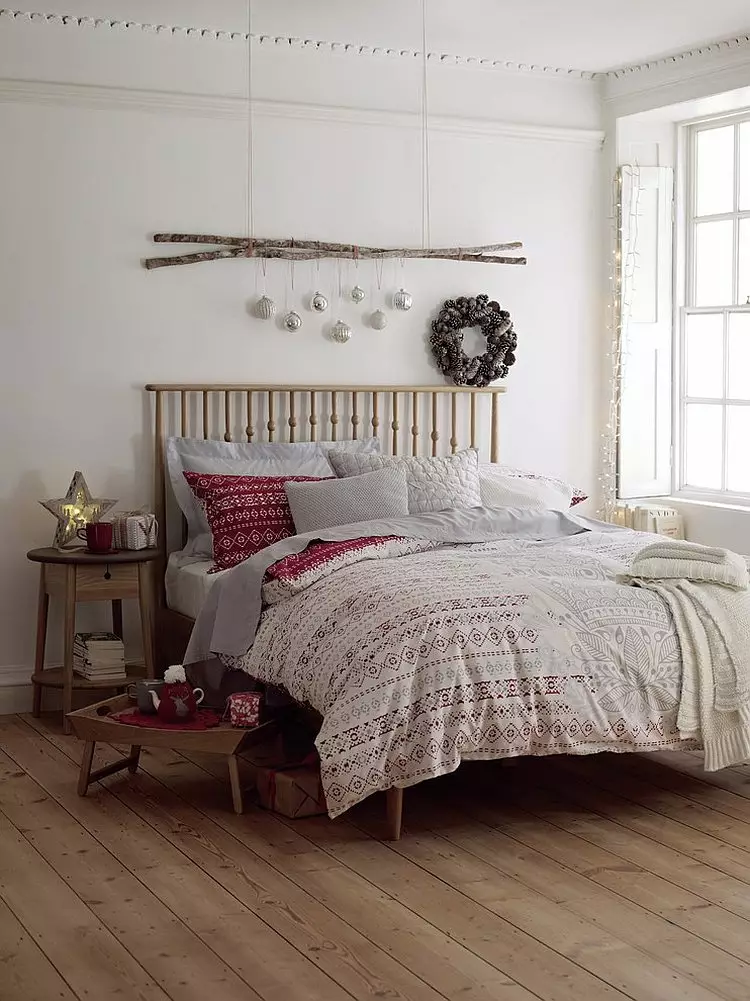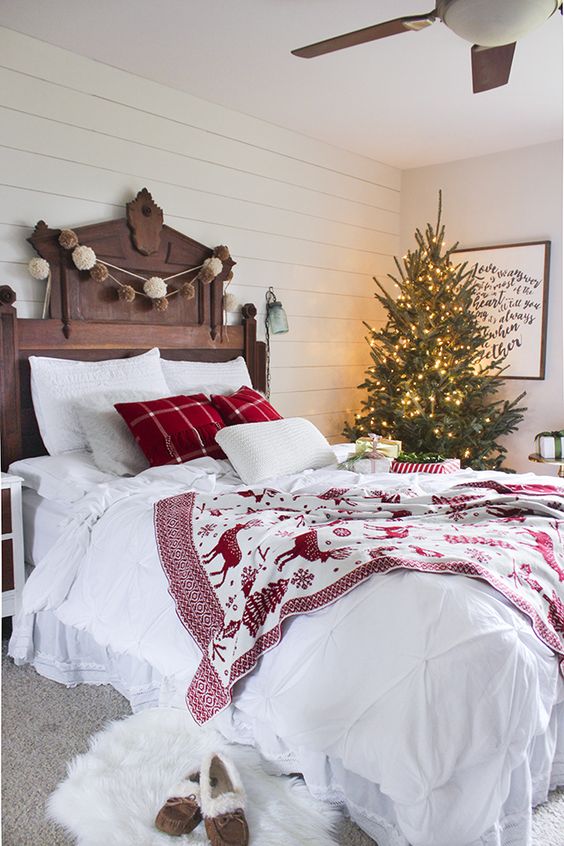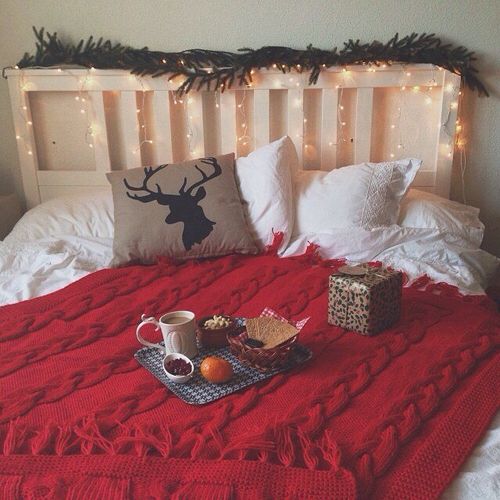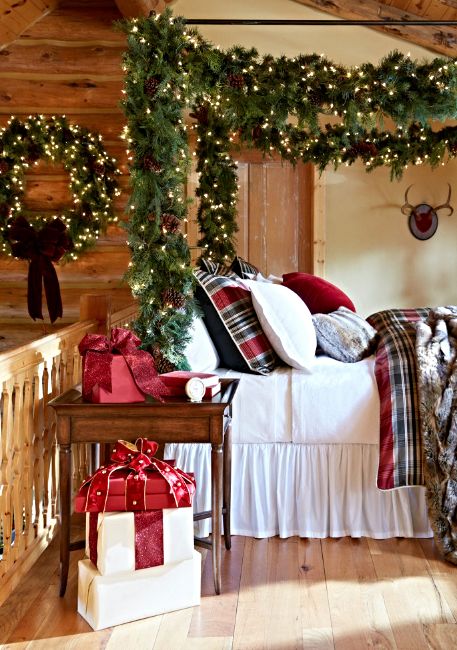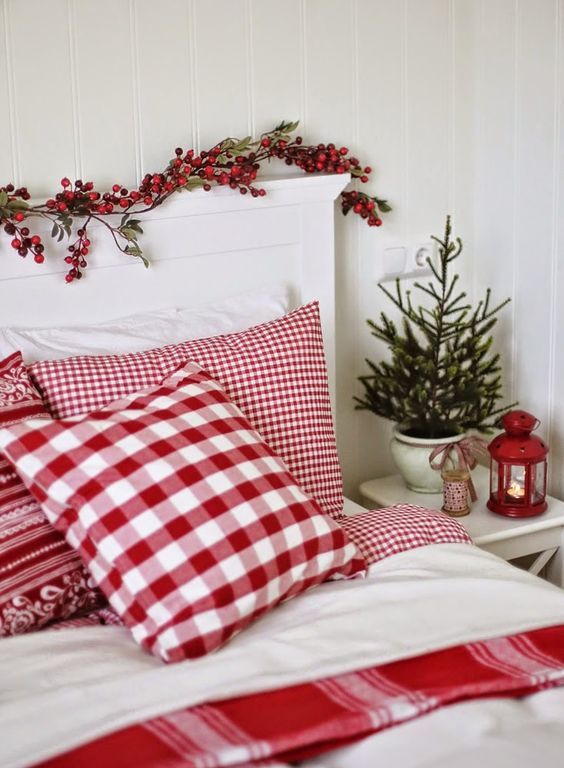 These mini Christmas trees are perfect if you are looking for last-minute decorations. Find them in the closes store and see how they change the look of your bedroom completely.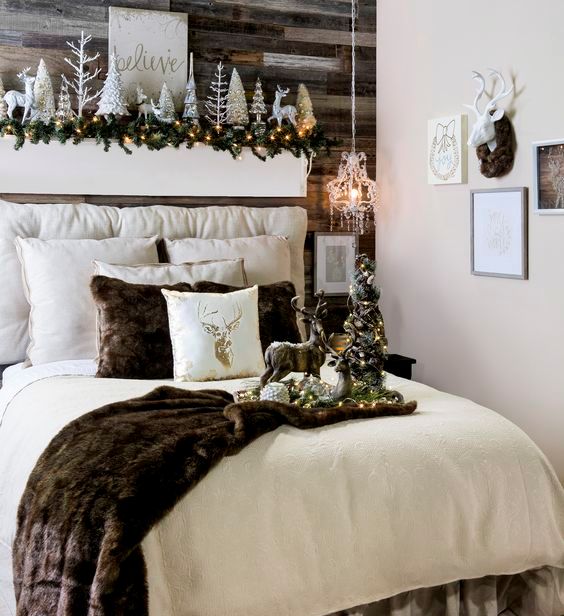 All of these decorations are simply gorgeous and you will never let your bedroom go under the Christmas radar again. The holiday ambiance in your sleeping area will make you feel amazing for the holidays.