Organization ideas excite me a lot lately, and the bag storage ideas that I have gathered for you today are going to blow your mind too! If you are a girl you definitely have tons of bags in your home. There isn't a girl who has just one or none. Am I right? I know I am, cause I have lots of them too. We need to have them in different colors, styles, and designs in order to match with the versatile outfits that we wear daily and all the different occasions that we need to attend.
With more bags comes more clutter. Do you find it hard to organize them and put them in order? Do you often organize them but that lasts for a day until you have to choose a bag for your current outfit? That's really frustrating and if you thought that there's isn't a proper way to store them neatly you are totally wrong!
Here I'm going to show you Smart Bags Storage Ideas That You Are Going To Love. Check them out and find the solution that you have been missing for quite a long time.
Coat Rack Bags Storage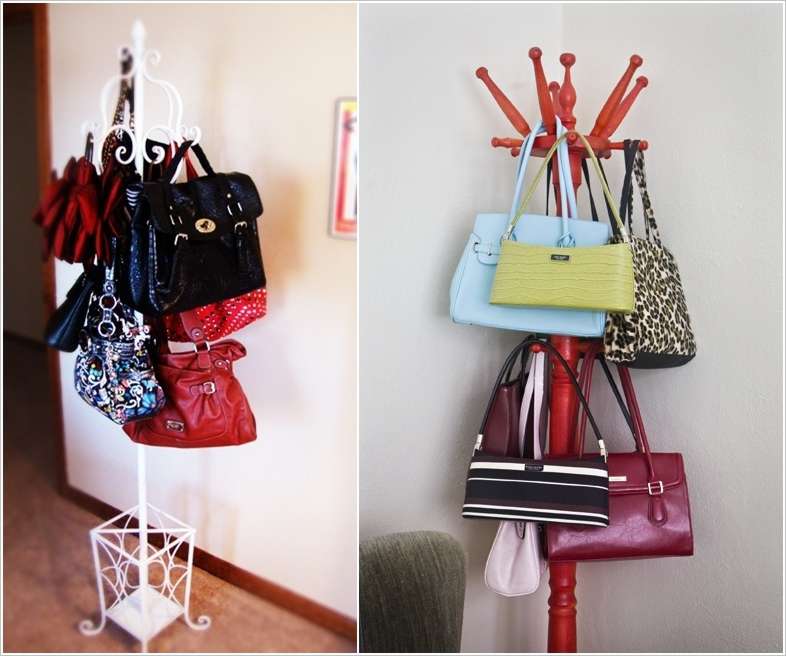 Magazine File Bags Storage
Repurpose your magazine files and see how your small purses get organized in a very inexpensive way with ease.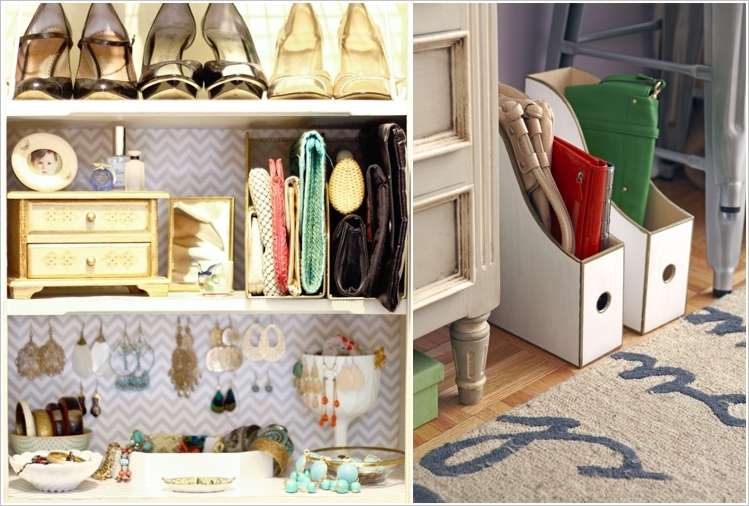 Behind-The-Door Bags Storage
Use the wall space behind the door in your room to organize your bags. You don't use that space for anything else, so this is a pretty good idea, isn't it?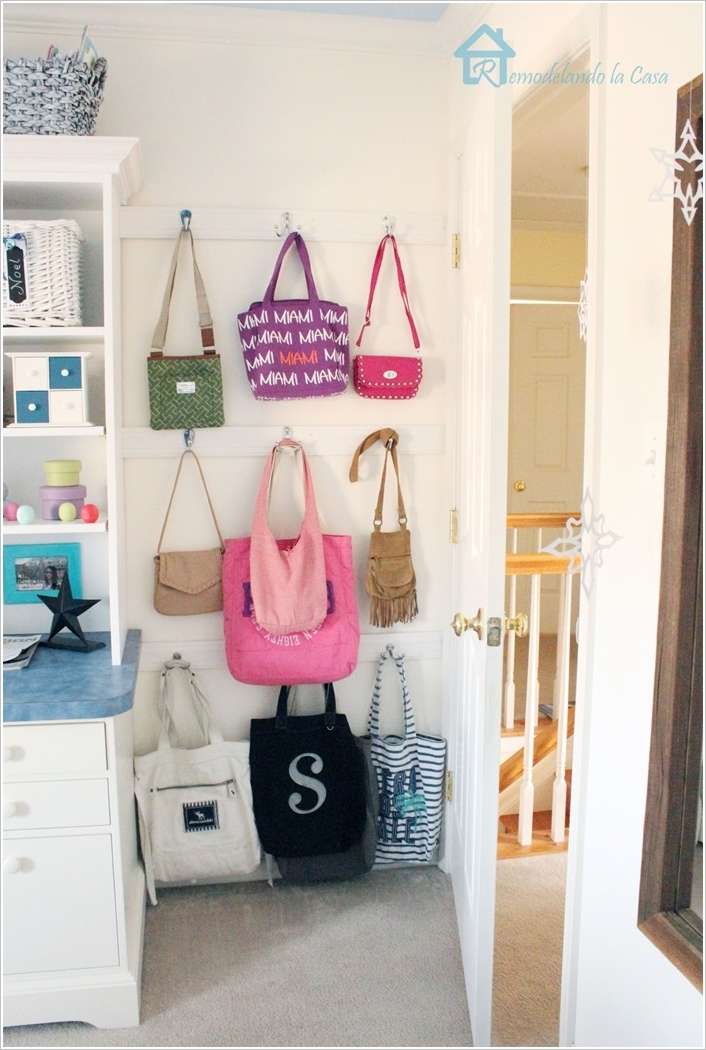 Park-A-Purse Bags Storage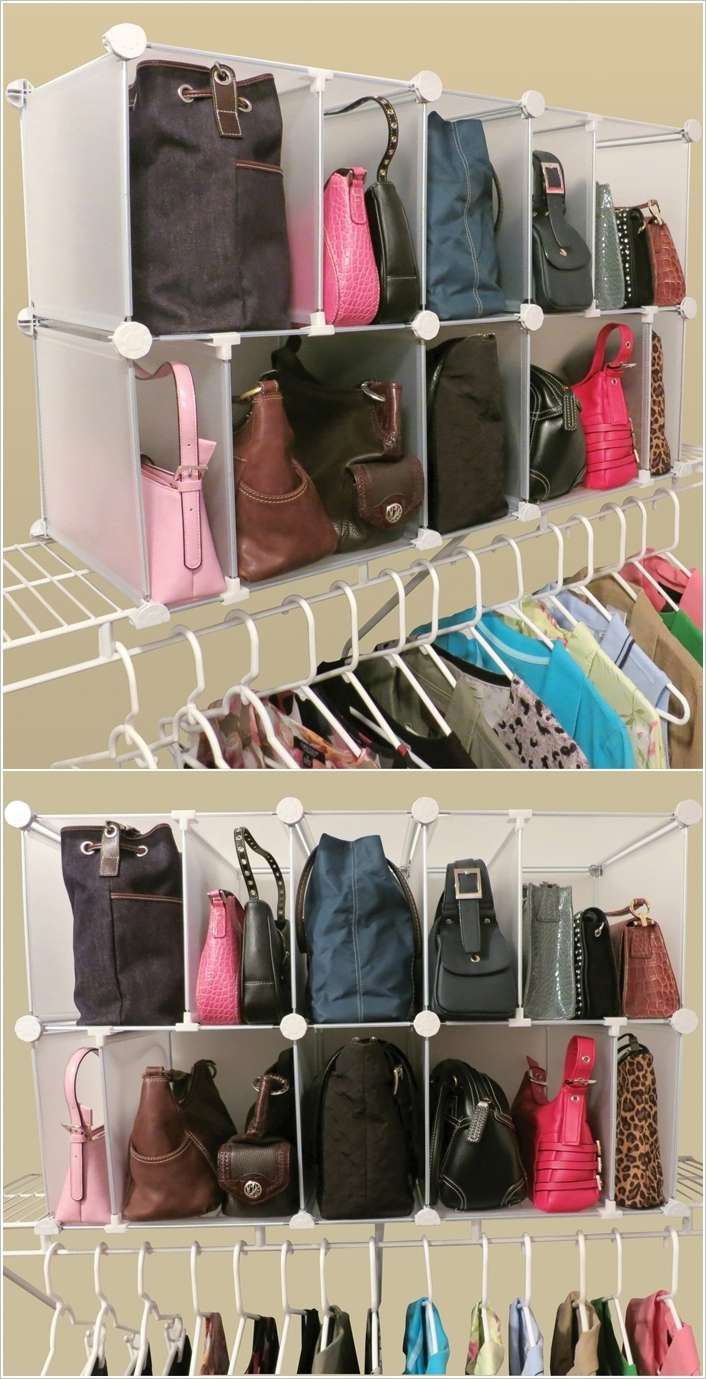 Shelves Bags Storage
If you have the opportunity and enough space get separate shelves for storing and organizing your bags. In this way, you will have a clear view of every bag and you will be able to grab the one you need within seconds when you are in a hurry.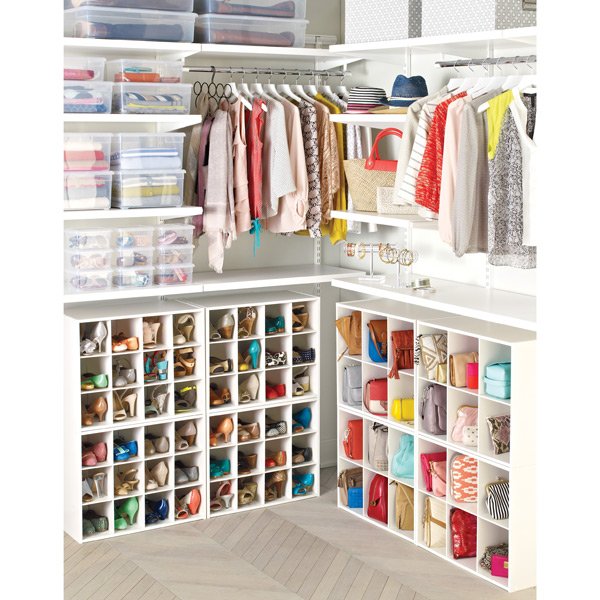 Coat Rack Bags Storage
The coat rack can serve you as bag storage for small bags. If you aren't using it to hang your coats and jackets, change its purpose immediately.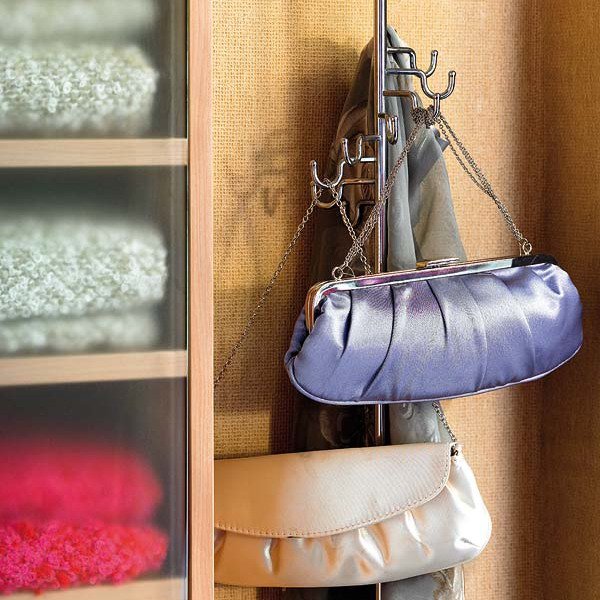 Vertical Bags Storage
Vertical storage is amazing cause it doesn't take lots of horizontal space which you can use for storing other things. Get this bag holder and organize your bags vertically.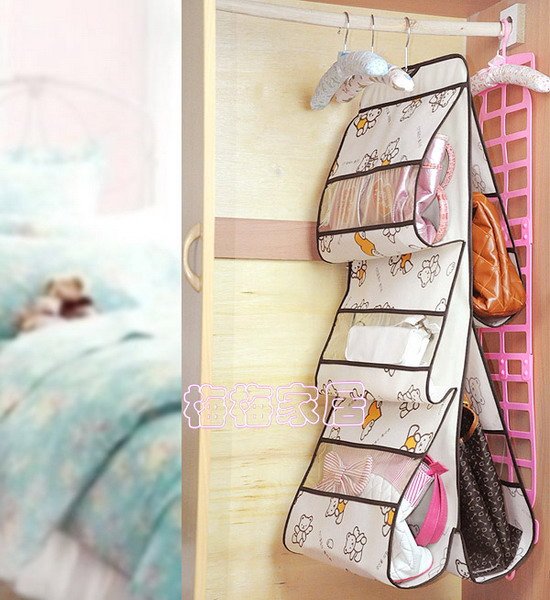 Closet Door Bags Storage
If you live in a tiny home you have to think smart and use every inch of space that you have available. Don't hesitate to add hooks at the back of the closet doors!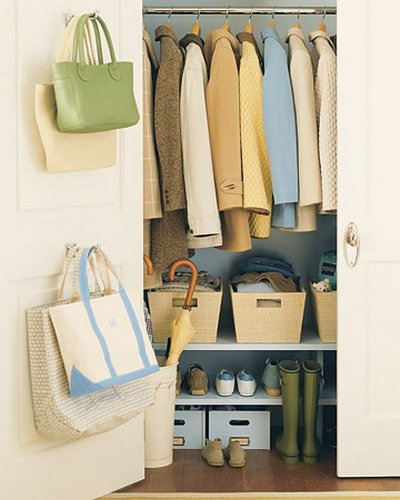 Closet Bags Storage
Closets are amazing for storage if you prefer closed storage. Personally, I love to keep everything behind closed doors, but I love the inside of the wardrobe to be super organized. Think about adding some hangers and shelves in accordance with the amount of bags that you have.
Door Bags Storage
There's nothing better than having a clear preview of all the bags that you own. In this way, you won't forget about any purse that is stacked at the back of a wardrobe and you will be able to choose the one that matches your outfit the best in an instance.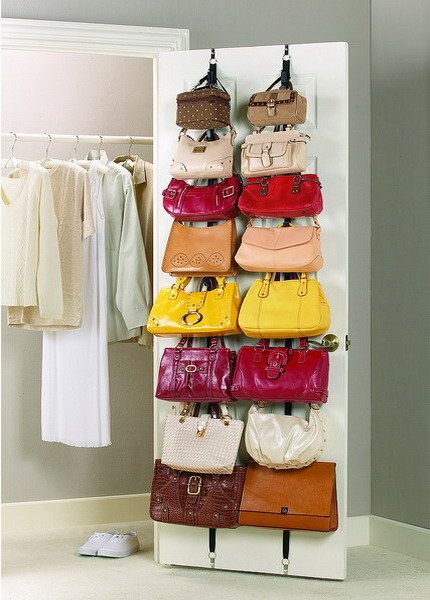 Wall Bags Storage
Yes, you can organize your bags in an artistic way and hang them on the wall. They will be such a nice show stopper and everyone would love to look at them.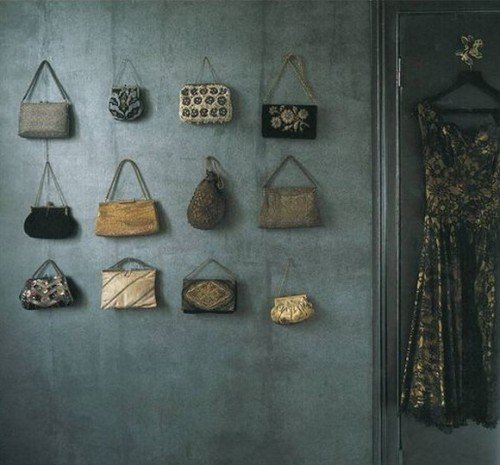 Cardboard Box Bags Storage
Any cardboard box can become your next bag storage solution. Don't throw bigger boxes away, but rather save them to organize your things better.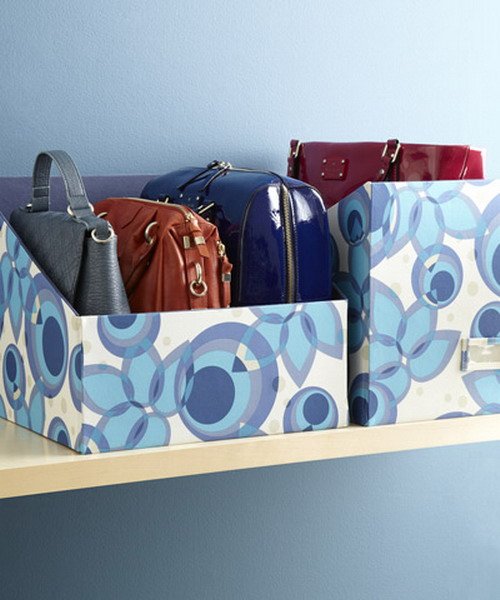 Separate Cabinet Bags Storage
There's nothing more amazing than having separate cabinet storage. Get one and enjoy arranging them according to their size, color or purpose.
These bag storage ideas will make both your lives and homes more organized. You will be able to find things more quickly and you won't have to make a mess every time you reach for a certain bag. What do you think, which bag storage idea from the ones that you saw here is going to work the best for you? Don't hesitate and give it a try as soon as possible. You can thank me later!