If you are a girl you definitely have tons of bags in your home. There isn't a girl who has just one or none. Am I right? I know I am, cause I have lots of them too. We need to have them in different colors, styles and designs in order to match with our versatile outfits that we wear daily and occasions that we need to attend. With more bags come more clutter. Do you find it hard to organize them and put them in order? Do you often organize them but that lasts for a day until you have to choose a bag for your current outfit? That's really frustrating and if you though that there's ins't a proper way to store them neatly you are totally wrong! Here I'm going to show you Smart Bags Storage Ideas That You Are Going To Love. Check them out and find the solution that you have been missing for quite a long time.
Coat Rack Bags Storage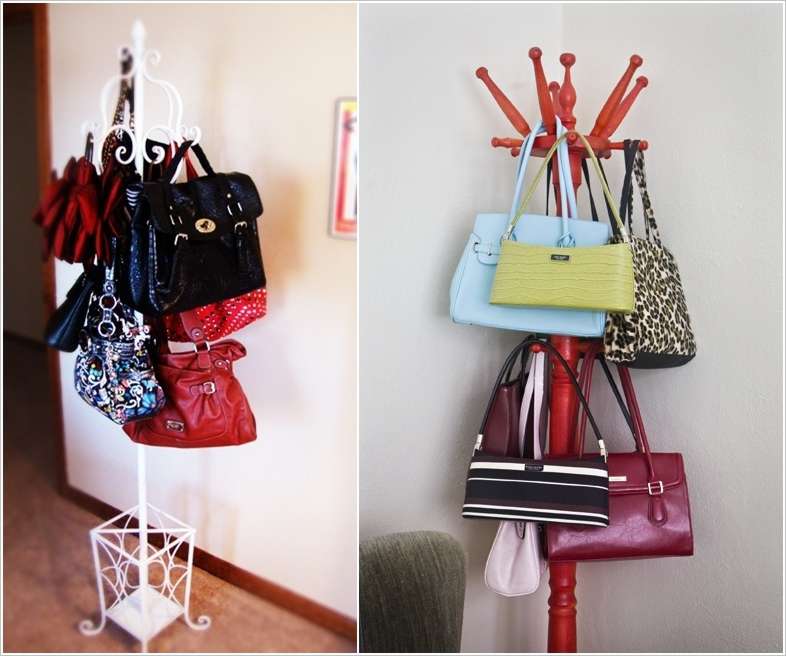 Magazine File Bags Storage
Repurpose your magazine files and see how your small purses get organized in a very inexpensive way with ease.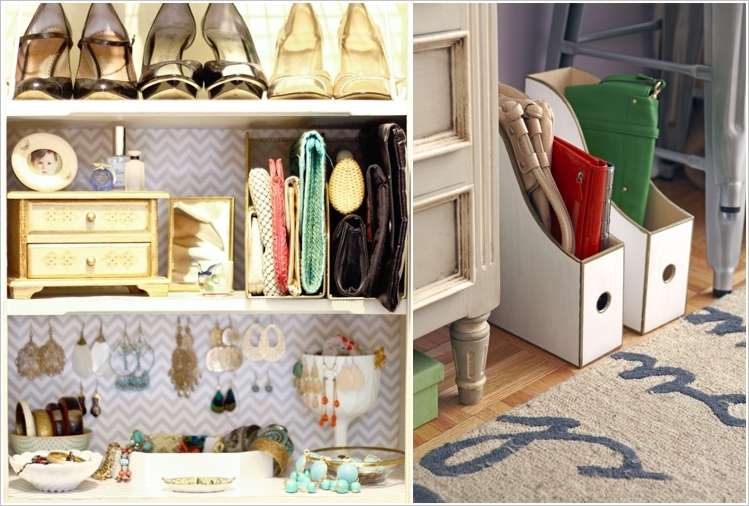 Behind-The-Door Bags Storage
Use the wall space behind the door in your room to organize your bags. You don't use that space for nothing else, so this is a pretty good idea, isn't it?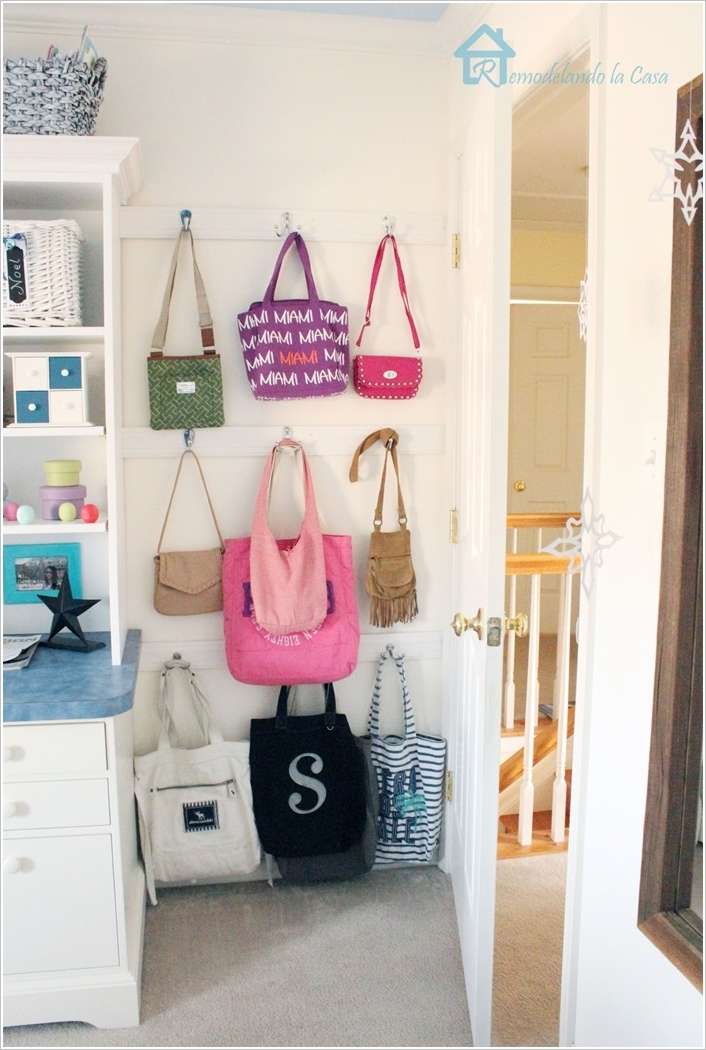 Park-A-Purse Bags Storage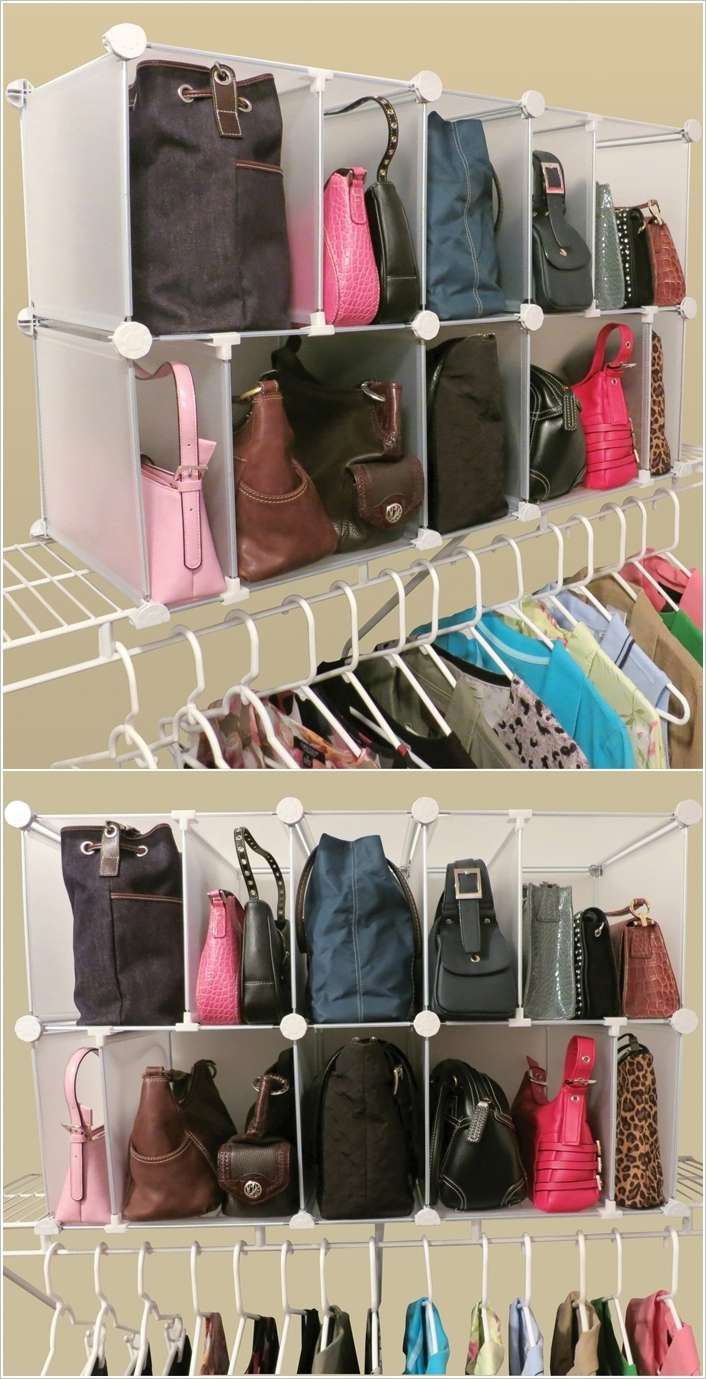 Shelves Bags Storage
If you have the opportunity and enough space get separate shelves for storing and organizing your bags. In this way you will have a clear view of every bag and you will be able to grab the one you need within seconds when you are in a hurry.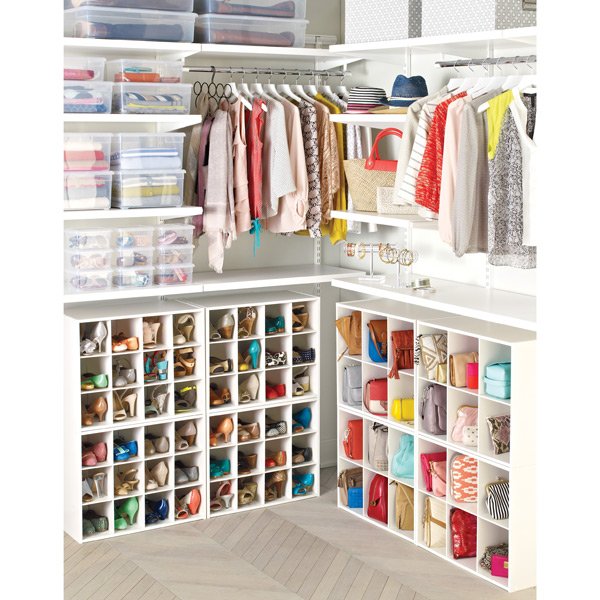 Coat Rack Bags Storage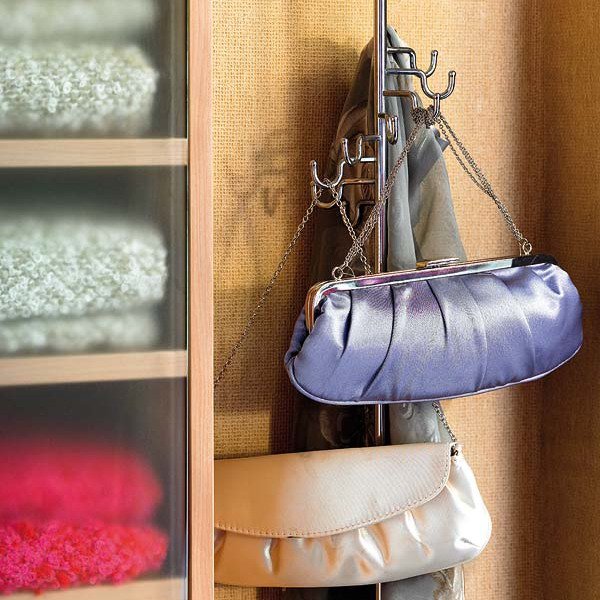 Vertical Bags Storage
Vertical storage is amazing cause it doesn't take lots of horizontal space which you can use for storing other things. Get this bags holder and organize your bags in vertically.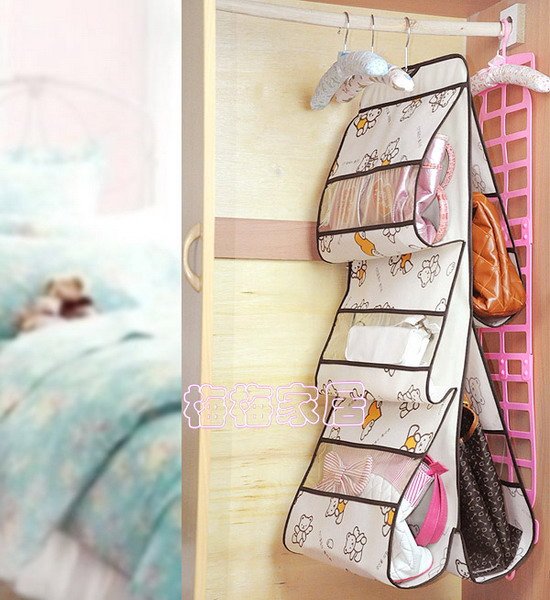 Closet Door Bags Storage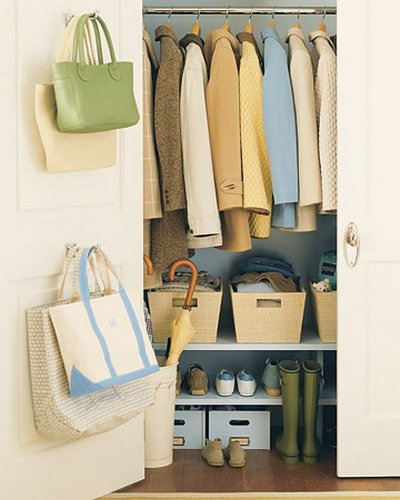 Closet Bags Storage
Door Bags Storage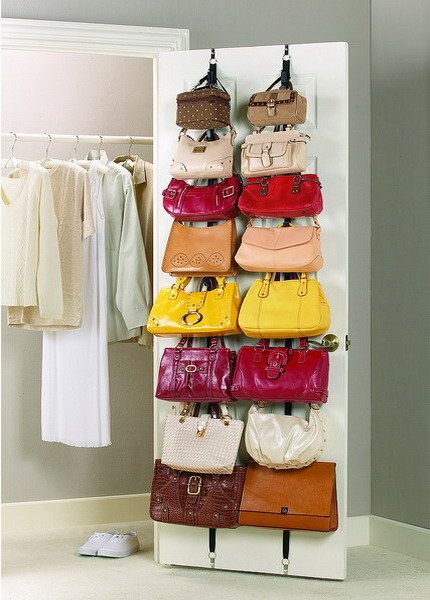 Wall Bags Storage
Yes, you can organize your bags in an artistic way and hang them on the wall. They will be such a nice show stopper and everyone would love to look at them.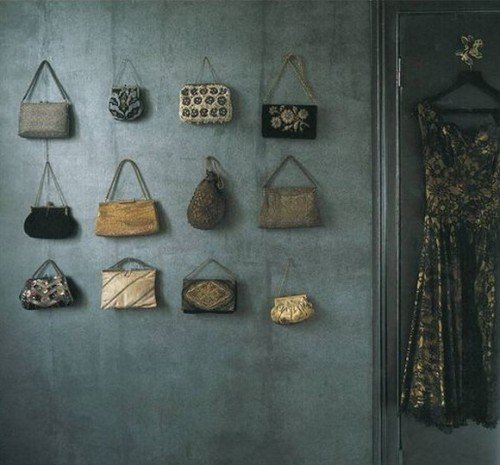 Cardboard Box Bags Storage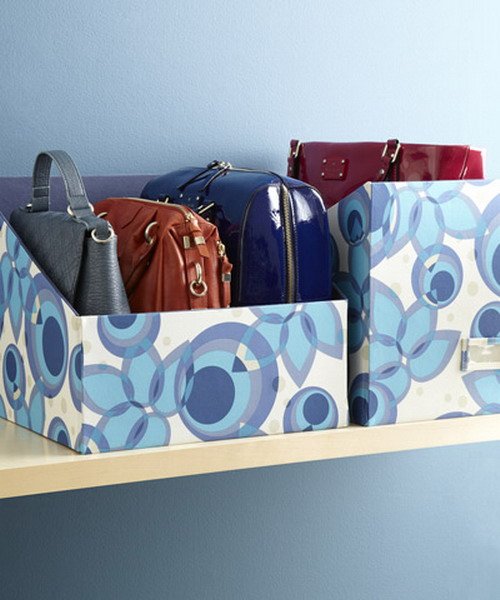 Separate Cabinet Bags Storage
There's nothing more amazing than having a separate cabinet storage. Get one and enjoy arranging them according to their size and purpose.