As spring is closer and closer, the house cleaning season is already open. For today, we have prepared for you few baking soda cleaning hacks that will help you keep your home clean. Baking soda is an ingredient that we all have at home, so read all those smart ways described below that will show you how to use it in order to cheaply and naturally clean up your home.
1.  Baking soda and vinegar mixture to clean burnt pans
You have terribly burnt your favorite pan? The first thing that comes into your mind is to throw it out? Wait a minute. Here is a mixture of soda bicarbonate and vinegar that will return your burnt pan back to life. All you have to do is to fill the burnt pan with room temperature water and add equal parts of vinegar and soda into it. Then, leave it this way for about 10 to 12 hours or overnight and then wash it off. The results will be visible immediately.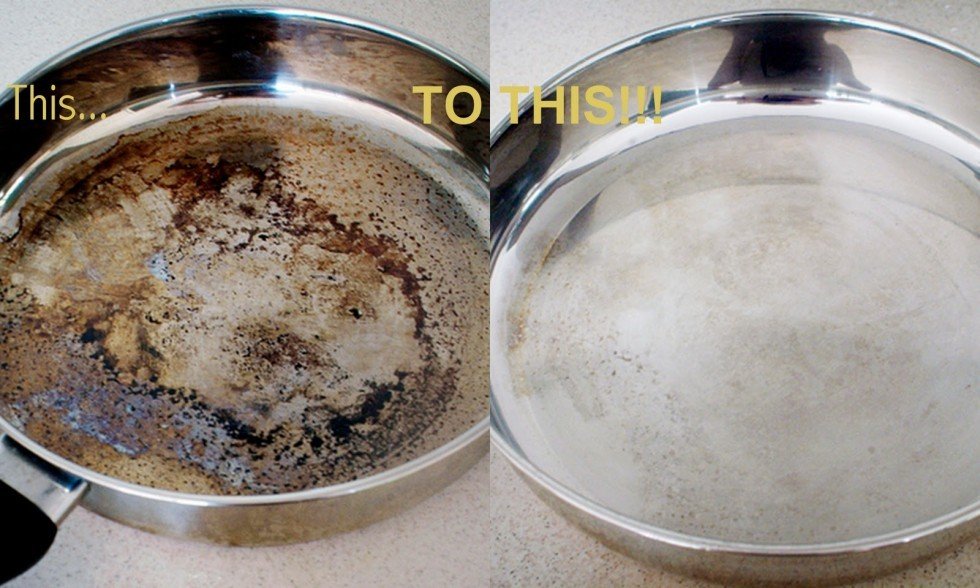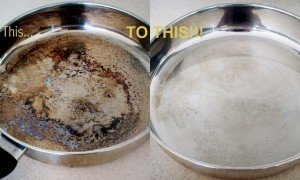 source
2. Homemade tub, tile, and grout cleaner
We all want to have a clean bathroom, but we all also know how toxic and dangerous can be cleaning it with all those bleach and chemicals that the cleaners contain. The cleaners we bought from the stores contain chemicals that turn the environment that is been cleaned into a area that is bad for breathing while cleaning. So that, we have prepared for you a simple, cheap mixture from ½ cup baking soda, ¼ cup hydrogen peroxide and 1 teaspoon of liquid dish soap, that you can use to clean bathroom tiles and grout. This mixture won't cost you more than few dollars, and the results after cleaning with it will be more than excellent. Your bathroom will take a new look.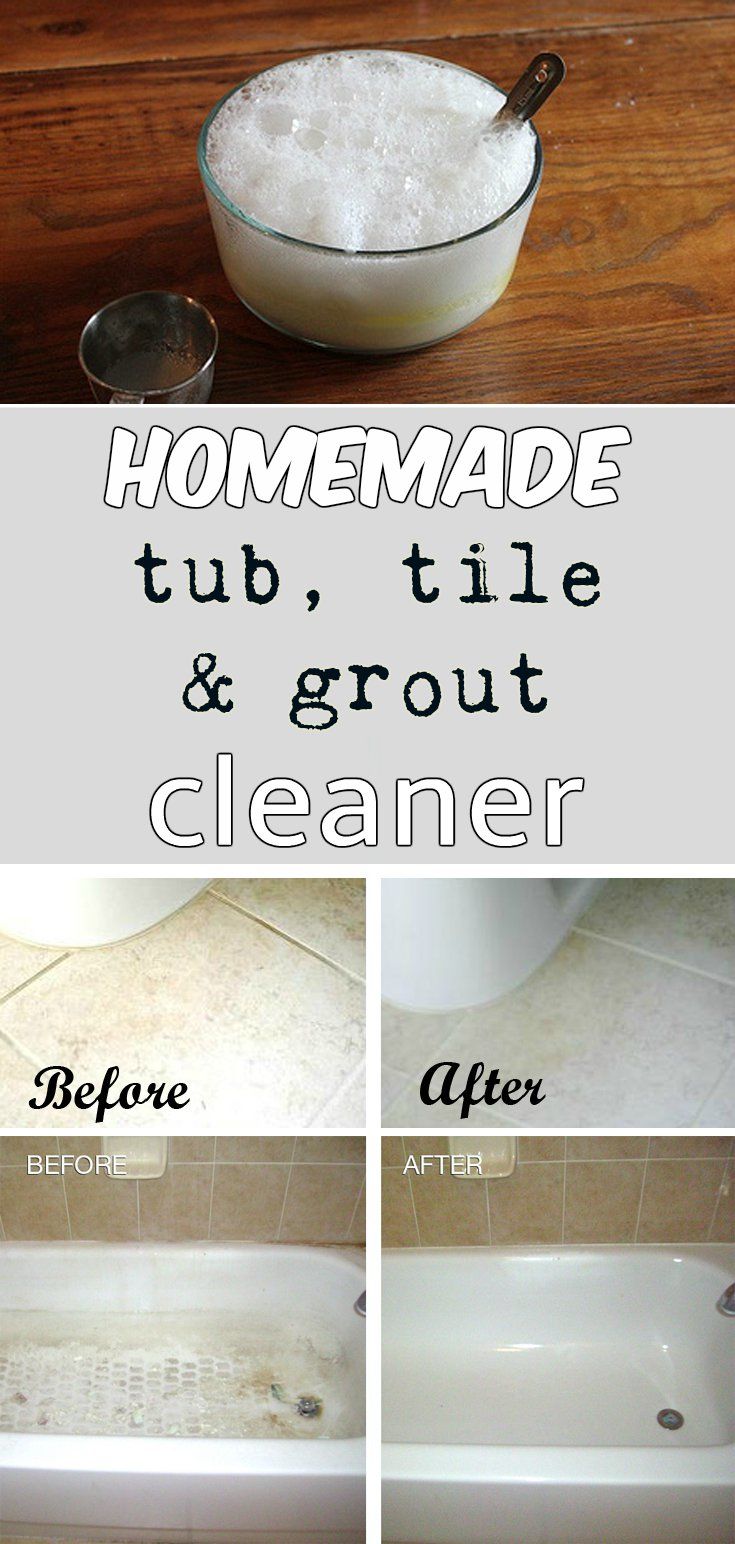 source
3. How To Really Clean A Stove Top with baking soda
Cleaning the stove top can be a difficult cleaning project, especially if there are some stuff that just gets bake and won't come off. We advise you to try this trick with baking soda and hydrogen peroxide that will turn your dirty stove top into a clean stove top that looks almost as new one. For this mixture you need only two ingredients, and the procedure of making it is so easy. Just pour about a half cup of baking soda into a small bowl, and add hydrogen peroxide in it. Mix until it forms a slightly runny paste. Then pour the past out onto the spots on the stove and start scrubbing with a towel. And, that is. Your Stove top is already clean.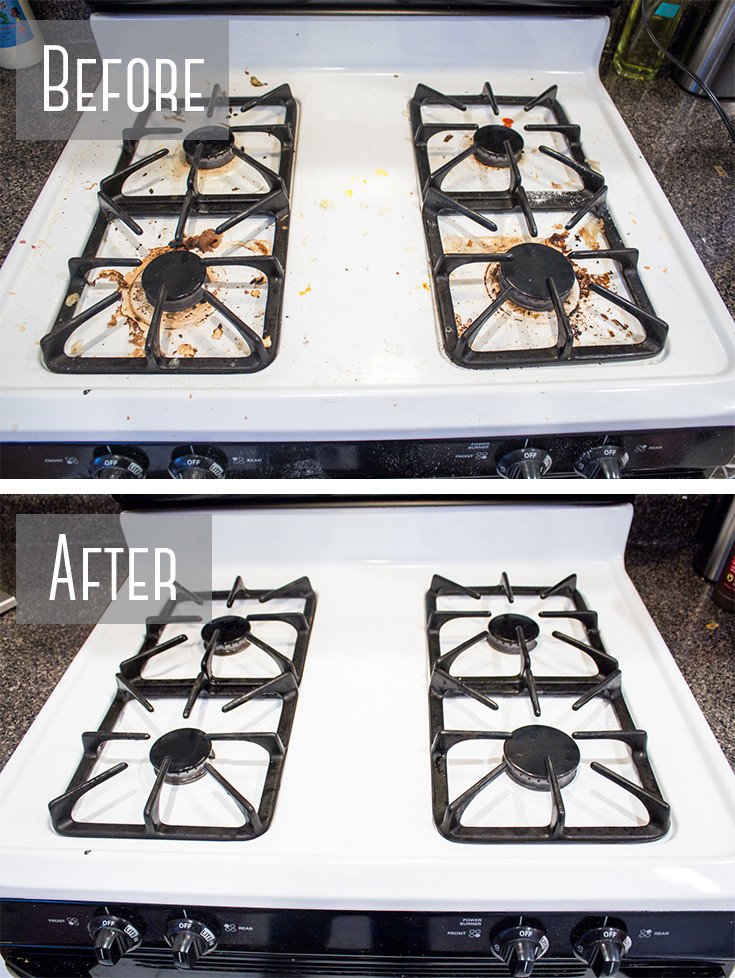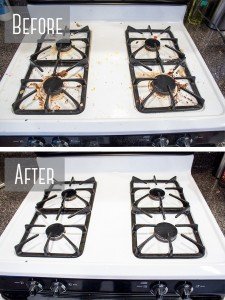 source
4. how to clean your mattress with baking soda
For a safe life and sleep you should clean your mattress very often. One way to do it is to use baking soda. All you have to do is to sprinkle baking soda on your mattress and let it sit for a while. Then remove the baking soda with a vacuum and add few drops of essential lavender for a fresh scent.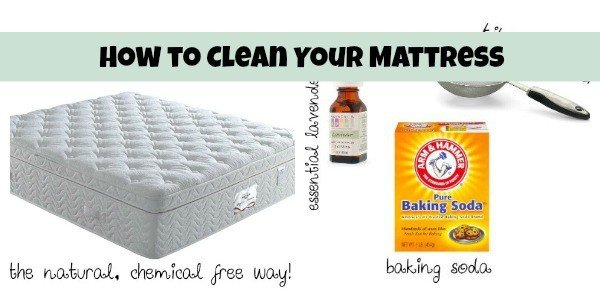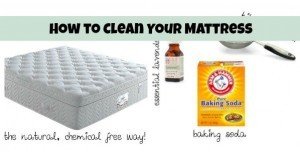 source
5. Clean the bathroom tub and sink with baking soda
In order to keep your bathroom clean and fresh, you can sprinkle baking soda over the surface of a ceramic or porcelain bathtub and sink, and scrub it using scrub brush or sponge. After gently scrubbing the tub or sink, clean it off with water. It will look clean and fresh as new one.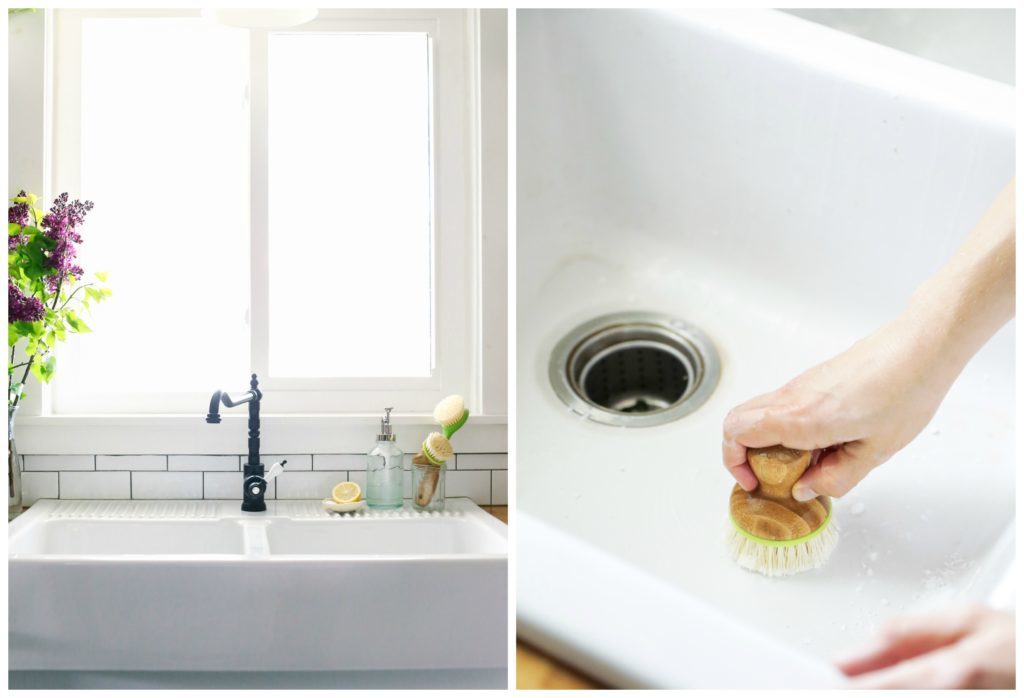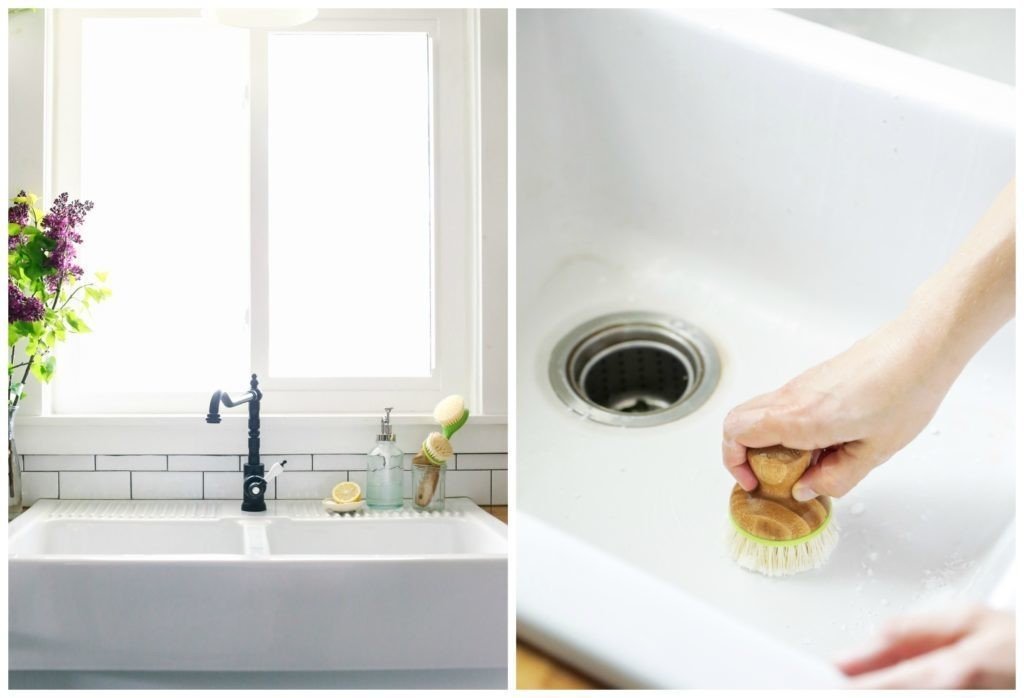 source
6. Deodorize and freshen carpets and rugs
Clean home means first of all clean carpets and rugs. With our kids and pets at home, our carpets are subjected to so many sorts of batteries that can produce bad smell. So, in order to keep your carpets smelling fresh, you can sprinkle them with baking soda. After sparkling with soda, wait for  30 minutes, and then vacuum the surface.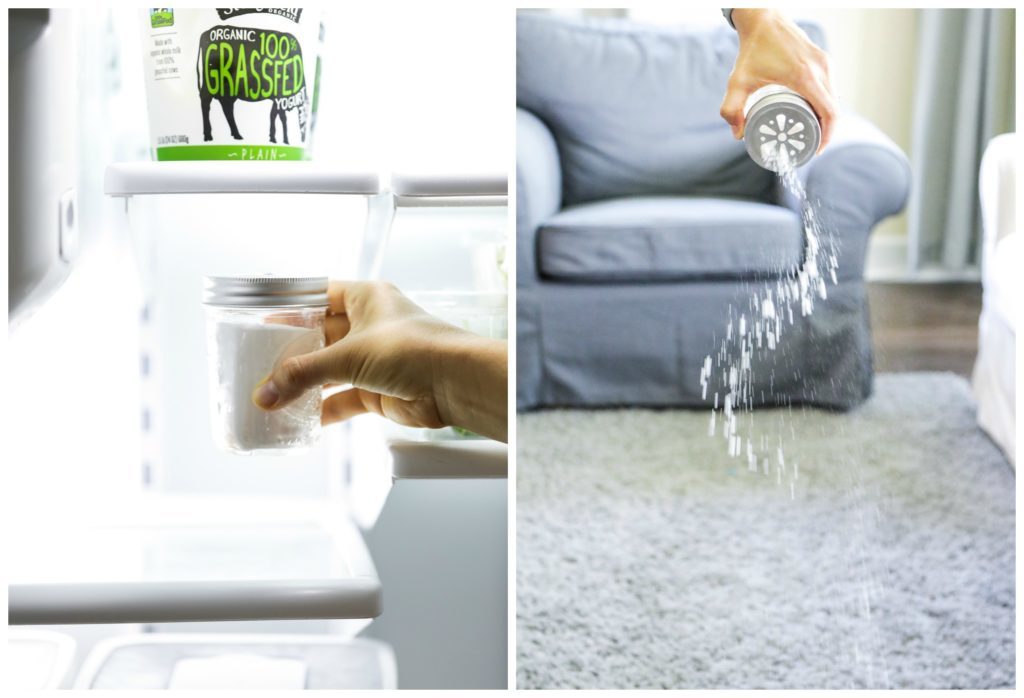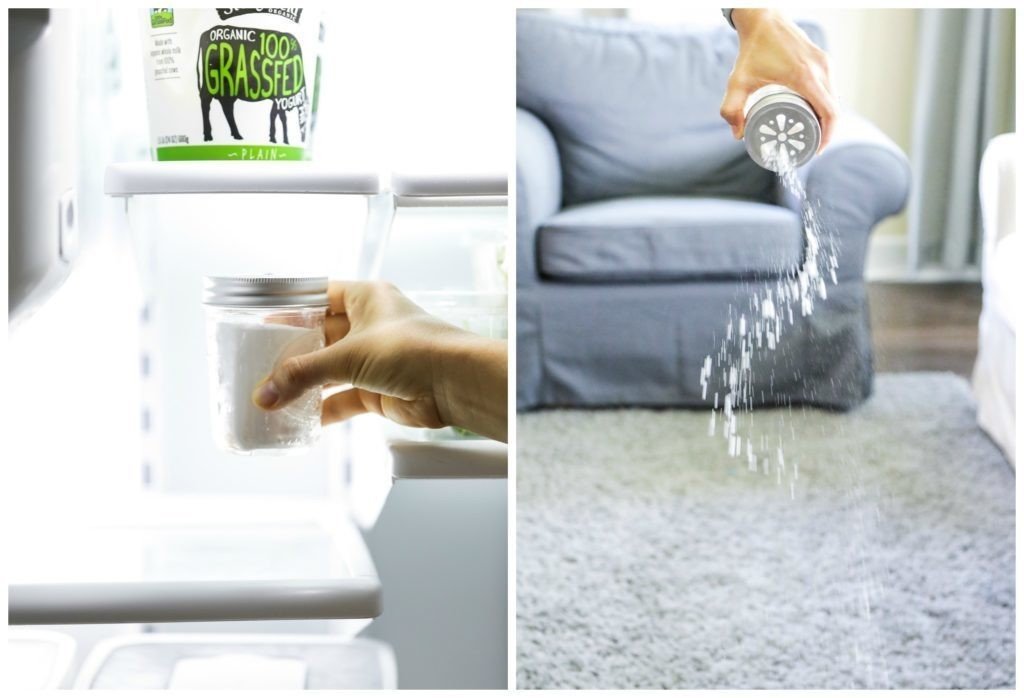 source