Looking for some real adventure? Go to Cairns in North Queensland. It is said to be Australia's adventure capital, making all thrill seekers out there love the place. You can do plenty of things here, such as diving, snorkeling, sailing, and other exciting water activities.
Cairns is a dynamic city that is popularly known as the gateway to The Great Barrier Reef, the largest coral reef system in the world. But there is more to it than this one, like the remarkable rainforests, outstanding restaurants and bars, friendly locals, pristine beaches, and tropical weather.
In order to completely enjoy your vacation, you should book a car hire in Cairns airport. This way, you can have a convenient and safe trip while exploring around the city. Car rentals are popular among tourists because it gives them more freedom to explore without worrying about money, safety and proximity of each travel destinations.
So if you are ready, here are some of the interesting things to do in Cairns that does not include going to The Great Barrier Reef: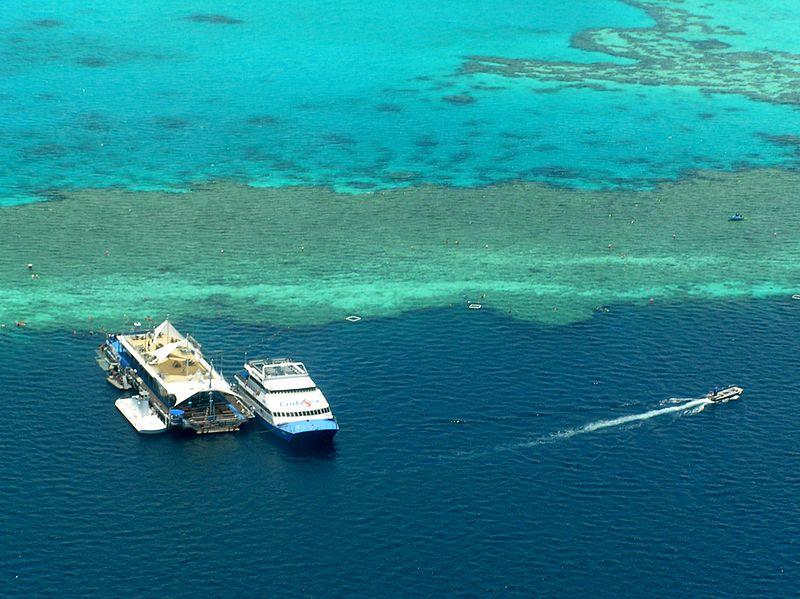 source
Go island hopping
Discover the unspoilt islands in Cairns. There are still a lot of these in the region, so be sure to go island hopping at least once when you are here. You can try different water activities as well and have a great time with your loved ones. Check out Hinchinbrook Island, Green Island, and Fitzroy Island and you will surely enjoy every moment. Seeing these untouched islands will make you appreciate the beauty of nature even more.
Eat all you want
If food is what you are looking for in Cairns, then there is nothing to regret visiting this lovely city. There are numerous coffee shops and restaurants you can dine in that serve great-tasting food, wine, and coffee. Cairns' diverse cuisine is definitely a must-try and should be on top of your list. Also, all coffee lovers will be delighted to know that trendy cafes are just located at Spence and Grafton Streets.
Visit the rainforest
Get closer with nature by trying out rainforest trekking in Cairns. There are excellent options you can choose from when you want to check out beautiful rainforests around, including the Cairns Botanical Gardens and Daintree. The whole experience might be difficult and tiring because it includes long hiking and walking, but once you get to the rainforest, everything will be worth it. A marvelous lookout at the top will absolutely take your breath away.
Check out the markets
Don't miss out the markets in Cairns, for there are great ones here. There are some markets around where you can buy reasonably priced souvenirs for your friends or family back home. Additionally, there are cheap and delicious food choices available at the night markets. In case you are in search for some affordable items and meals, the markets are the best spots to go to.
Travelers of all ages will surely appreciate the natural beauty of Cairns. Your vacation here will be one for the books, especially if you try these enjoyable things mentioned above. A one-of-a-kind Cairns trip is waiting for you, so plan everything accordingly and ahead of time. It is going to be a fun-filled escapade with the people you love the most!