The wedding day is one of the most important days in every couple's life, and especially in a woman's life. Every woman dreams about having the perfect wedding day ever imagined. Every woman wants to say the faithful YES, surrounded with the most positive and loving atmosphere. So nowadays brides pay a lot of attention of planning their wedding days, according to very specific and unique guidelines that help them to have their dream wedding, which is different from every other that they have been guests to before. Below, we have selected 10 specific tips that you can include in your special day in order to get an unique wedding party, that you and your guests will enjoy at its plenty.
Tips For An Unique Wedding Party
In order to have an unique wedding party you can insert some interesting game that every guest will be included in, such as a wedding wheel with fun "prizes" that your guests will have to spin.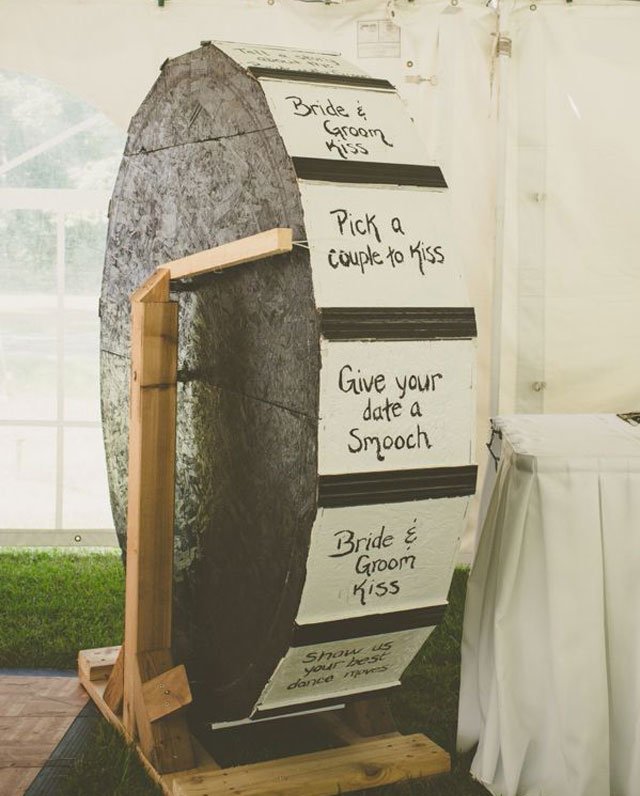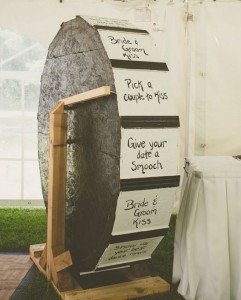 source
The cake cutting moment is one of the most interesting moments on the wedding party, but there are so little guests that can eat their wedding cake piece after having lunch and few drinks. So an interesting idea for a specific wedding is to give your guests to-go boxes so they can take their cake at home.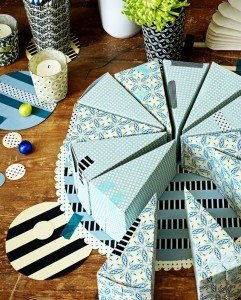 source
If you have some guests who are traveling from other parties of the country and are staying overnight, surprise them with door tags with some interesting messages in which you are wishing them ho have a pleasant stay at your home.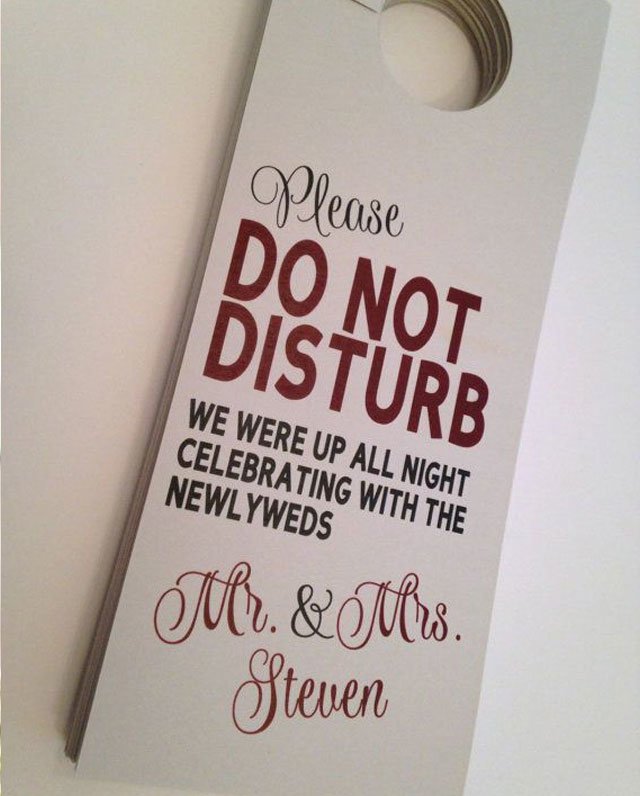 source
Other Important Things You Should Know
Having numbers on the wedding tables in order to organize how your guests will be seating is nothing new, but having the number of the table with some photo of you and your partner at the age corresponding to the table number is a creative and unique thing you can do.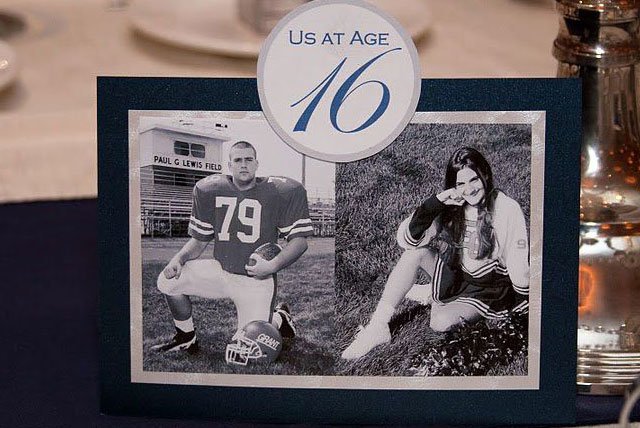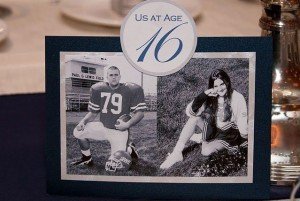 source
While walking to the aisle, the groom usually brings the rings at his hands, but in order to have a unique wedding party, you can ask a little boy or girl dressed as a ring guardian to take the rings to the aisle.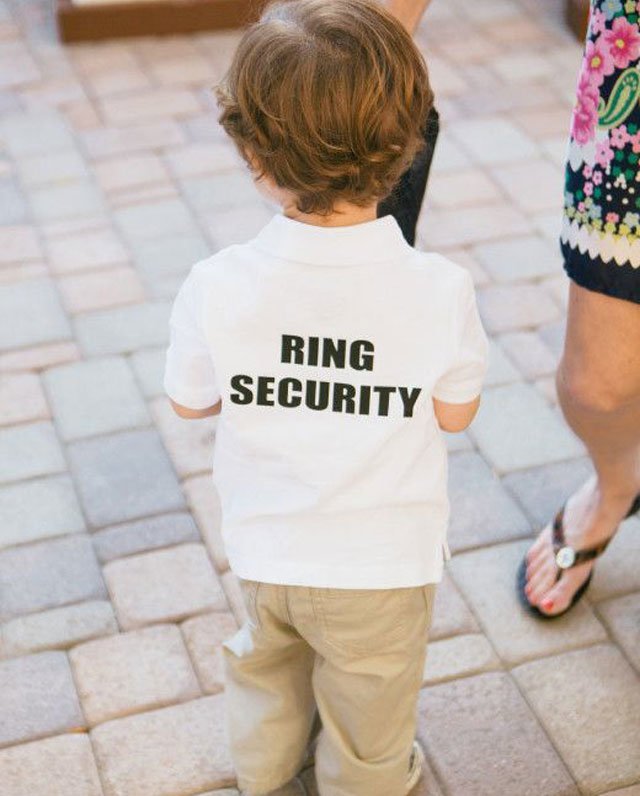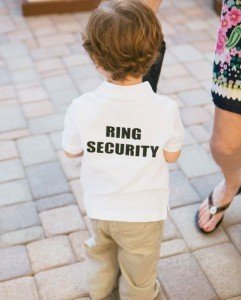 source
You can put a wedding box at the leaving door, where every one of your guests will let you a greeting with the experience they get at your wedding party and some love wishes for you and your partner.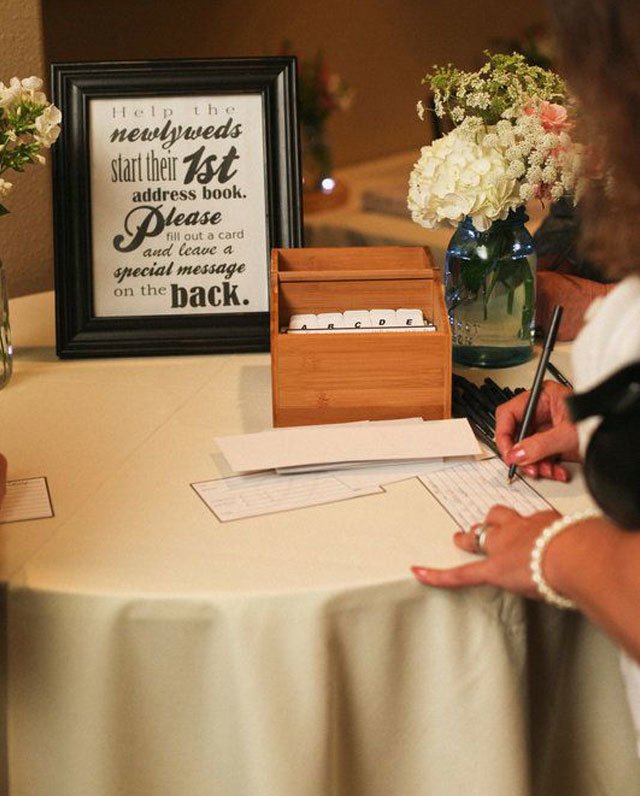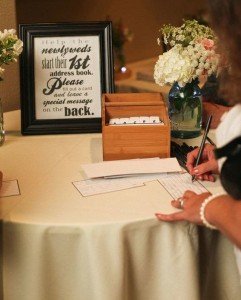 source
In this world of Instagram, you can make your own hastag that your guests can use when posting photos from your wedding. That way you will see all the photos from your special day that they have uploaded on Instagram.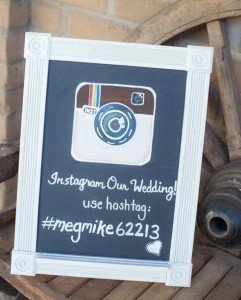 source
You and your partner, both, can write each other a love letter on the wedding day, and put it in a box, where you will keep it until the first of fifth, or maybe tenth anniversary, when you will open it and remember all the good times you have spend together on the wedding party.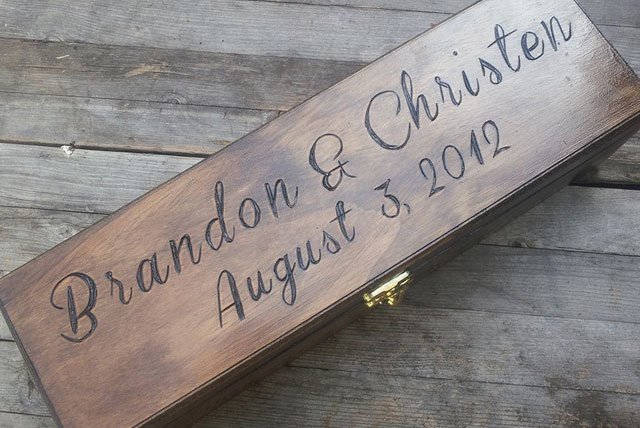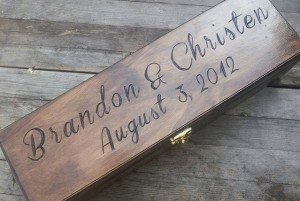 source
Add Unique Decorations
You can ask your groom to write a love message on the bottom of your shoes the morning on the wedding party. We are sure that after reading it you will have the best wedding ever. Don't forget to take a photo in order to keep this shoe message forever in your memories.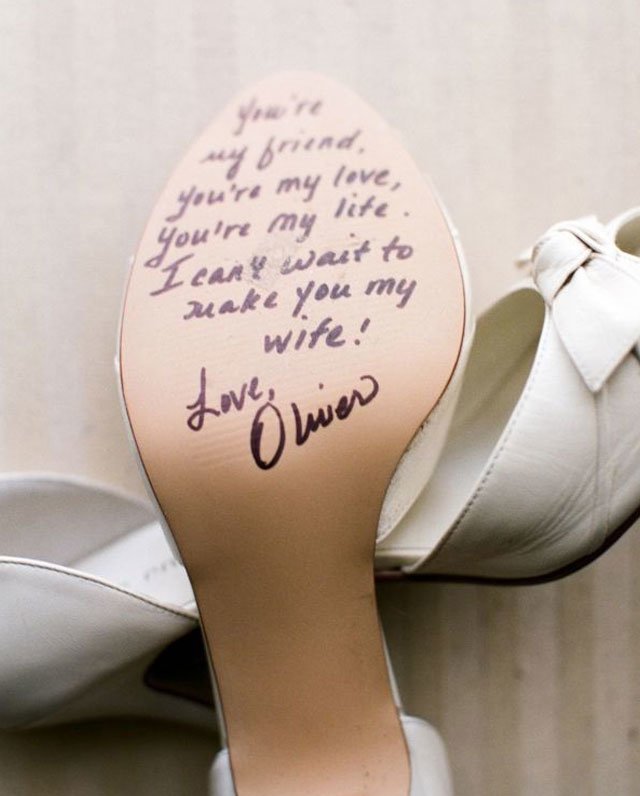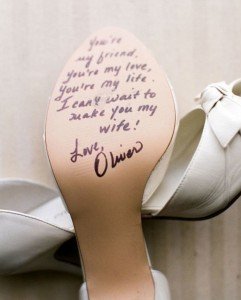 source
We know that the date of your wedding will be always kept into your dearest memories, and that you will never forget that  special day, but it is an interesting idea to take a picture of your rings on a newspaper from the day of your wedding, so that this day will always stay captured in your photo album too.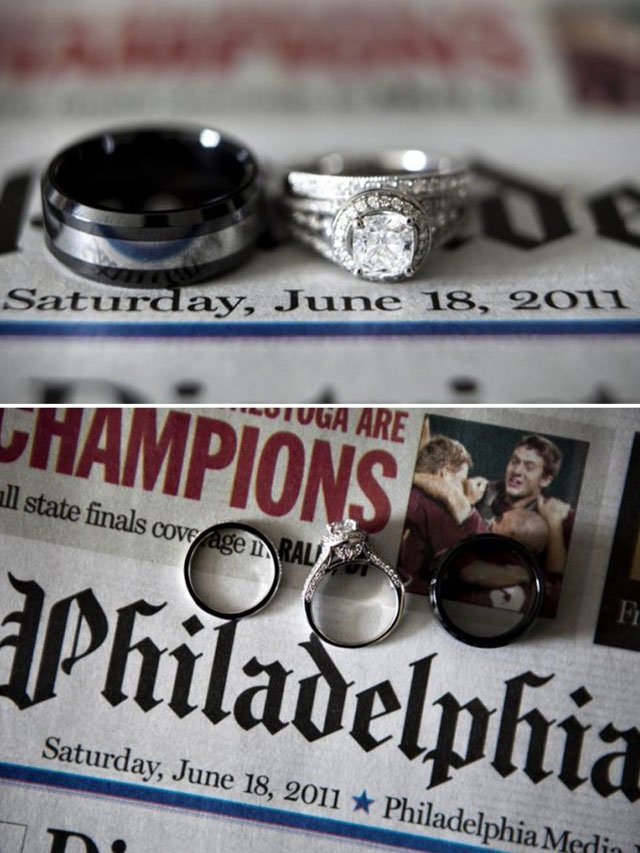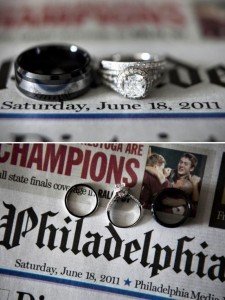 source