Now when Christmas is fast approaching, everyone's thoughts are related with decorating and spreading Christmas magic all around. And, one of the most important things related with Christmas is definitely the Christmas tree. It's a tradition that lasts for years, and it is definitely a must have for every Christmas for all generations of people, young and adult. Everybody enjoys decorating Christmas tree and placing it on a central place in the house. We all enjoy those gigantic Christmas trees in the malls and shopping centers, and in the last few years a lot of families try to copy the Christmas beauty of malls in their own house by decorating a big Christmas tree. But have you ever consider about wall Christmas tree?
Are you wondering which Christmas tree to choose this year without falling into a cliché? No more classic Christmas trees! Now is the time to roll up your sleeves and go on a DIY adventure! We promise: a homemade Christmas tree is definitely the most original. But what if you don't have a space to get creative at home? Don't panic! Naturally quirky and naturally chic, the wall Christmas tree is ideal for small spaces. In addition, it does not lose thorns and does not make a mess. Find all our tips for making an original and 100% personalized Christmas tree!
Alternative Christmas Tree
But, for those that live in a small apartment placing a big Christmas tree is just impossible. They are luck of place and decorating a big Christmas tree is not an appropriate idea. But, it doesn't mean you can skip the magic of decorating a Christmas tree no matter you live in a small flat. Today's people have so big imagination and creativity, so they have found interesting and creative ways to have your own Christmas tree even in a small home. It's called wall Christmas tree. Yes, you put your Christmas tree on your room wall, you don't waste to much space, and you can DIY. And, what is the best is that it doesn't need to be the traditional pine Christmas tree, but instead it can be done from different materials such as paper, wood, pipes, shelves, cards and much more.
Wall Christmas Tree- Ideal For Small Apartment
A wooden wall Christmas tree is the perfect solution for those who do not have space at home, but still do not want to give up the joy of a festive tree. It's true that it won't have the same charm of a real tree, but at least it won't lose its thorns. An excellent alternative to the classic fir, the one made of wooden branches promises to bring originality to your home. In addition, it can be installed anywhere in the home and even hung from the ceiling, wall, door or even a cabinet.
Does it sound interesting to you? You can try your vertical Christmas tree immediately. If you are luck of ideas how to make it and decorate your different, but amazing Christmas tree, we invite you to follow the adventure called wall Christmas trees that we have organized for you in the few pictures down the page. We are sure you will enjoy it, and that this year you will give a new creative touch to the Christmas celebration in your home.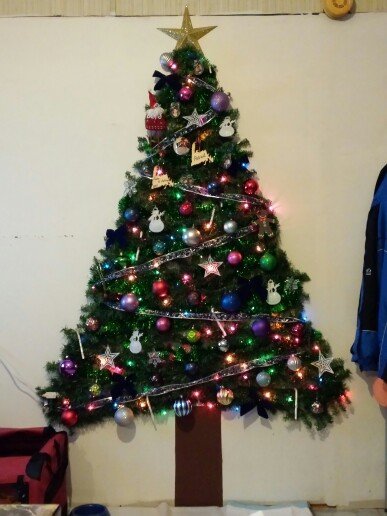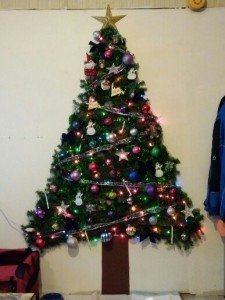 source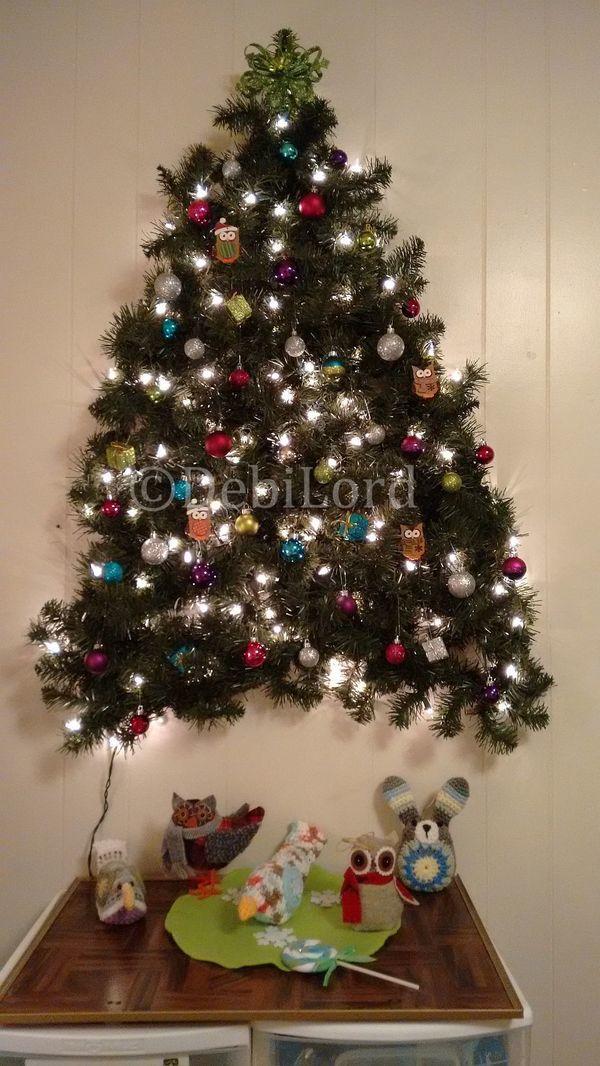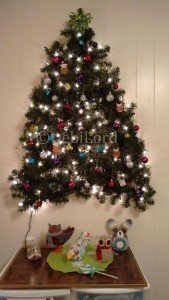 source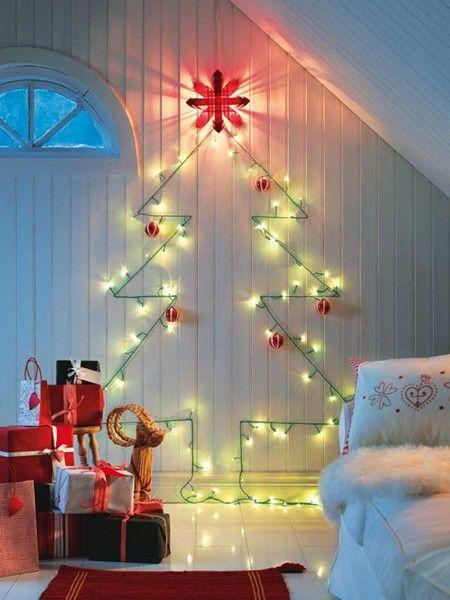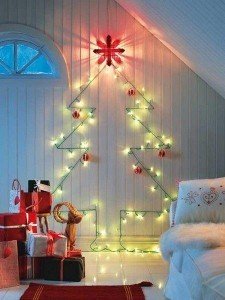 source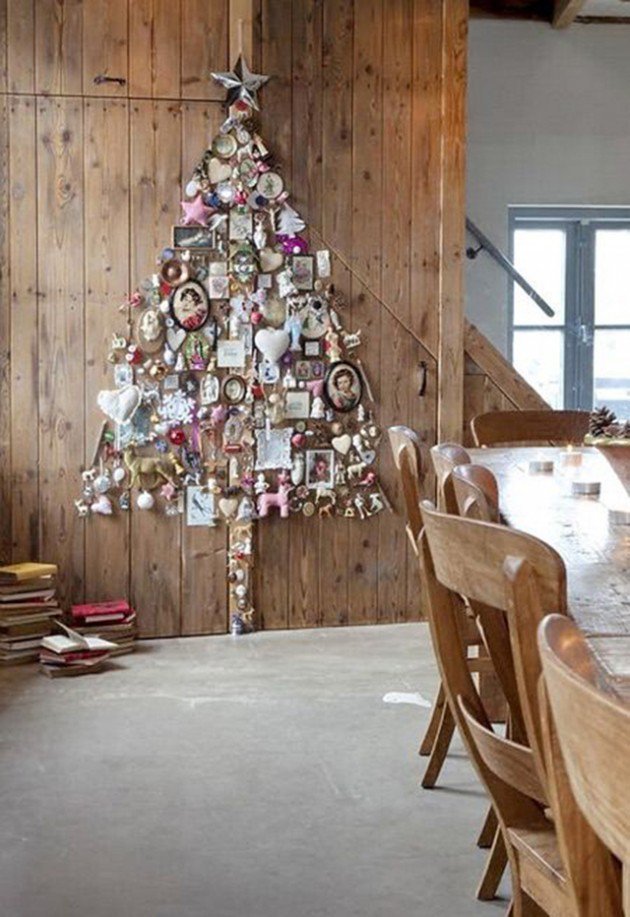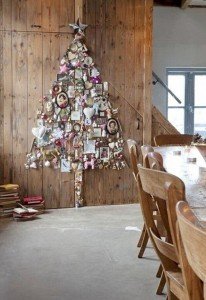 source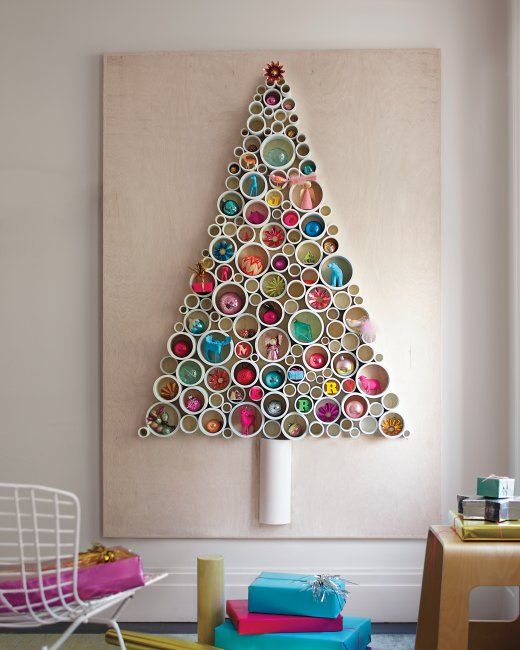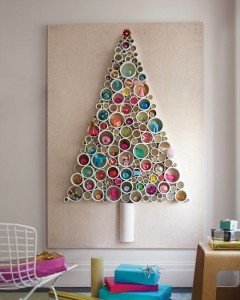 source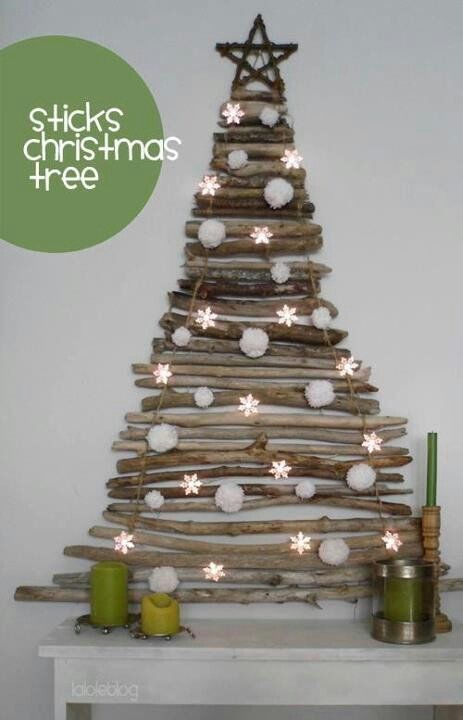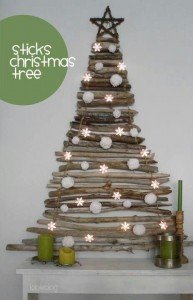 source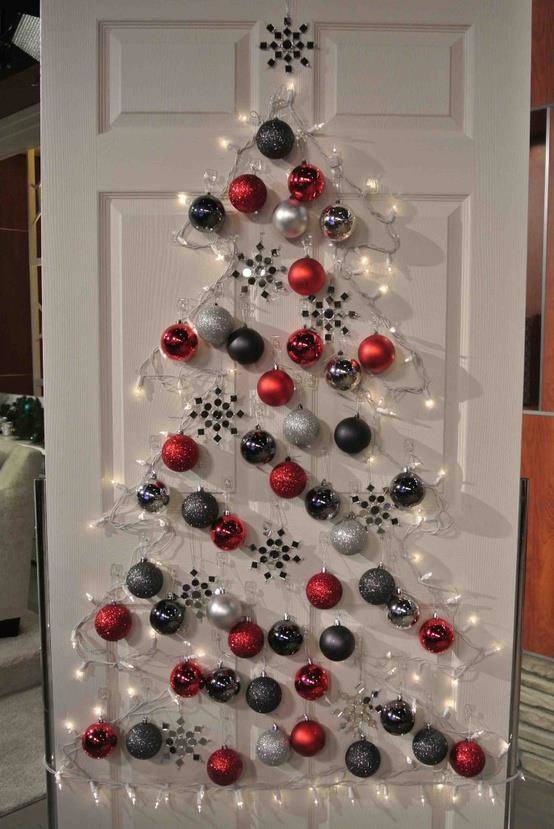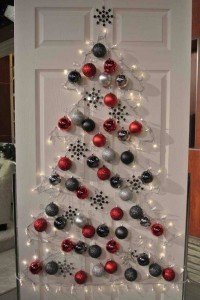 source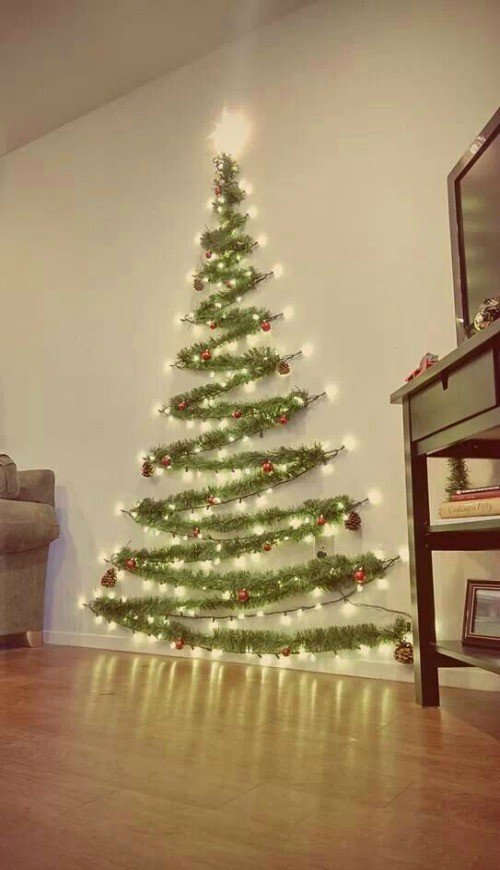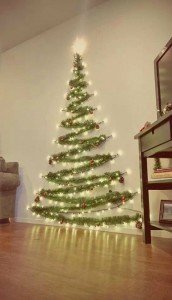 source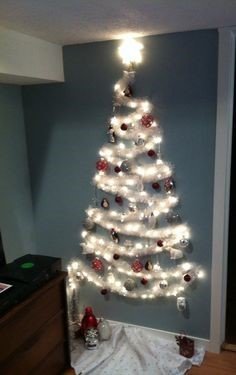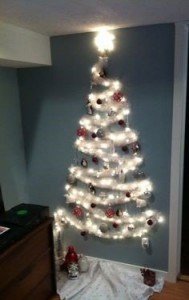 source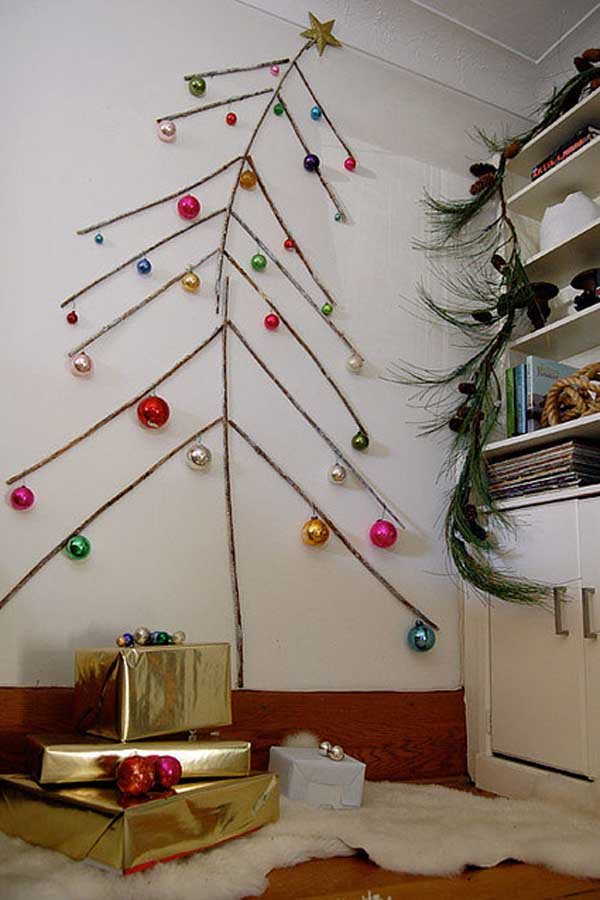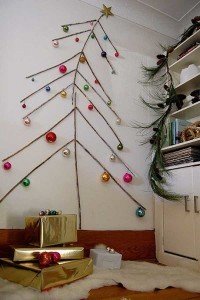 source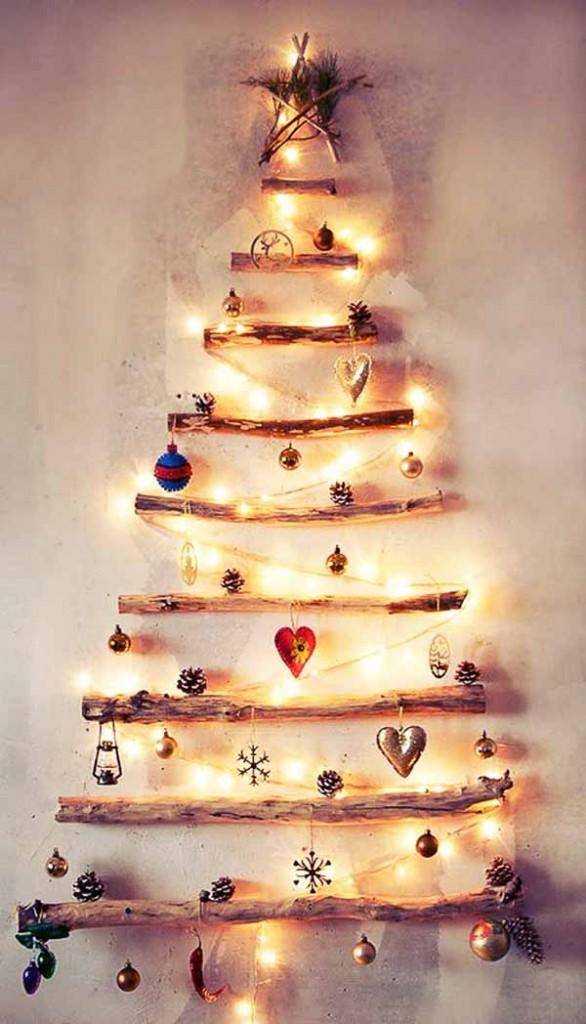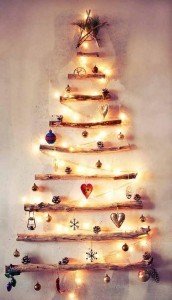 source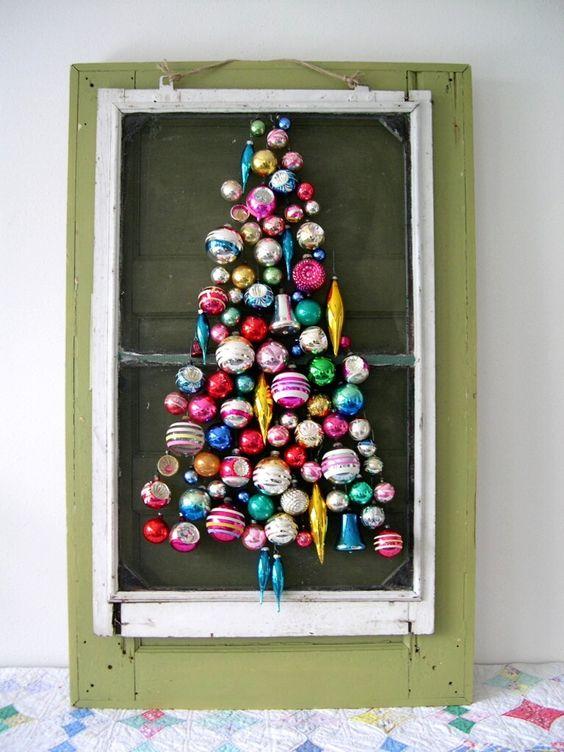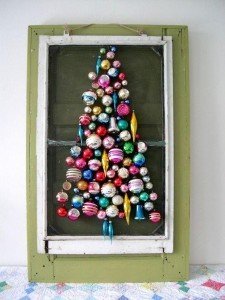 source