Do you feel like a bit bored of your home's look sometimes? Do you dream of having the home from the magazines and home decorating TV programs? One thing to consider in mind is that every home, including your own one has its own unique character making it being special, and you should be comfortable with it. If you are still not, then we recommend you to make some little but significant changes that will help you get the home more appealing to your eyes. The changes we recommend you to do are on budget and won't cost you a fortune. You don't need to destroy all the walls in the home and rebuild new rooms again; you can make some simple DIY changes that will give you the home from your dreams. Below we are listing some of the DIY decorating ideas you can try to get your perfect new home.
Lighting
One of the ideas to make your home look completely new is to change all the lightening in your rooms. Change all the old incandescent light bulbs in just one color and instead of them use LED bulbs and LED strips. You will see the new lightening will give your home more spacious and luxurious look instantly.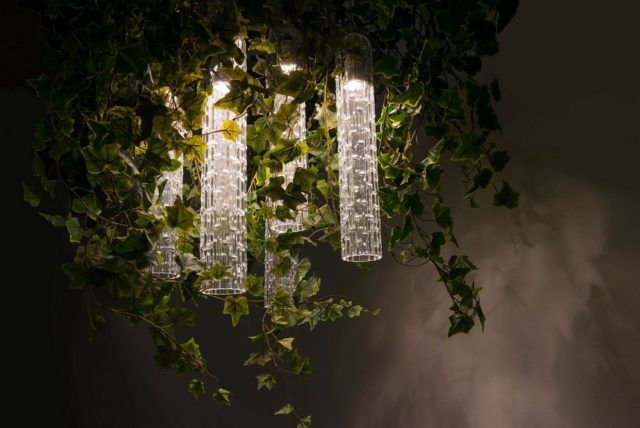 source
Paint
One way to create you new home without spending a big amount of money (maybe couple hundred dollars) is to repaint the old boring walls in your home. The old colors you already have at your walls may make it look dull and depressing, so it is time to change that. Chose vibrant colors, take the painting brush and get the job done in few hours. Welcome your new refreshed home that will make you feel happy and pleased for the next few years.

source
Rearrangement
One way to create a new room without having to spend even a dollar is to rearrange the furniture you already have at home. You probably feel bored of looking the same stuff, places at the same place for years, right? Well, here is an inexpensive way to make the home look new and more spacious. You can for example remove the sofa from its current position and place it nest to the other wall. Or you can take some stuff you don't need and take them to the other room. Or, to take some furniture form the other room and take it to the room you are rearranging. You will be surprised how beautiful home you can create with simple rearranging the existing furniture and using your creativity.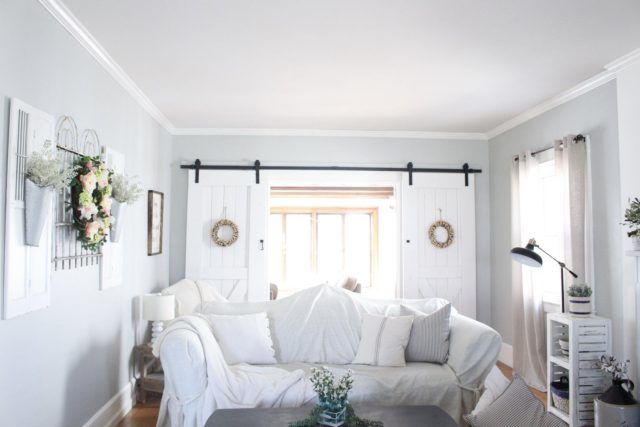 source
Wallpapers
As we have already said, painting the walls can add a completely new look to your boring home. But, those who have tried it may know how difficult repainting all the walls in the house can be. Having to move every piece of furniture in the middle of the room, covering it with tarps to avoid it to get some stains can be a really difficult and time taking. Thankfully, there is an alternative way to get the desired walls without having to repaint them all. The solution is called wallpapers. You can find them in different shapes, sizes, patterns and designs, so we are sure you will find some that fit your taste. You can even choose different wallpapers for every room in your home. Just keep in mind that wallpapers can cost you  a little expensive, and you may need more rolls according to your room's size.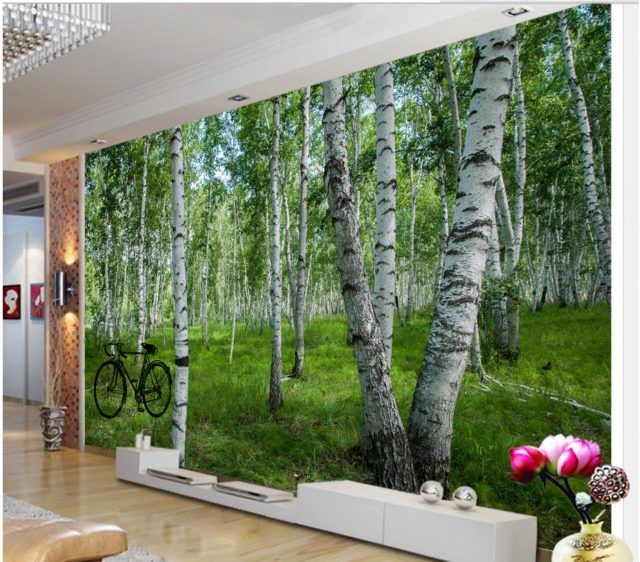 source