For all cocktail lovers we are going to surprise you with these delicious and refreshing 4 of July cocktails that you need to prepare if you are organizing a garden party for the holiday. As you may imagine you can't organize party without drinks includes, so for the 4 of July, we recommend you to surprise your guests with this refreshing and Independence Day inspired cocktails that will add the festive spirit to the party. Here are the recipes and the decoration instructions to make them as a professional.
1. Cranberry-Basil Spritzer
Ingredients needed to prepare this recipe are 1 c. water, 1 c. sugar, 1/2 c. basil leaves, 2 c. unsweetened cranberry juice, 1/4 c. fresh lime juice, 1 liter chilled club soda, 4 slice lime, 1 c. fresh cranberries, 1/2 c. basil leaves. Boil water and sugar in a bowl on the fire. Stir well to melt the sugar. Add basil leaf. Remove the pan from the heat and allow to cool for about 20 minutes. Then in another bowl, combine the mustard, unsweetened cranberry juice, and chilled club soda. Combine the mixtures from the two bowls and garnish with basil and ice.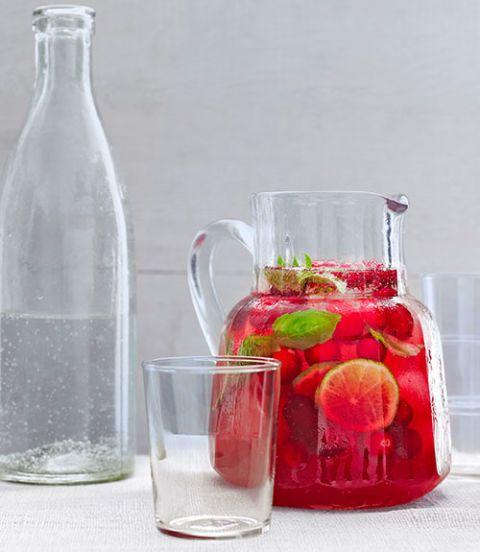 source
2. Sparkling Lavender Cocktail
You need 1/2 oz. lavender simple syrup, 3 dashes lavender-lemon balm bitters (such as Dram), 3 dashes orange bitters (such as Fee Brothers), 2/3 c. Women sparkling wine, chilled, Lavender sprig and orange zest, for serving. Combine all ingredients in a glass of champagne. Decorate with a slice of orange. Serve immediately.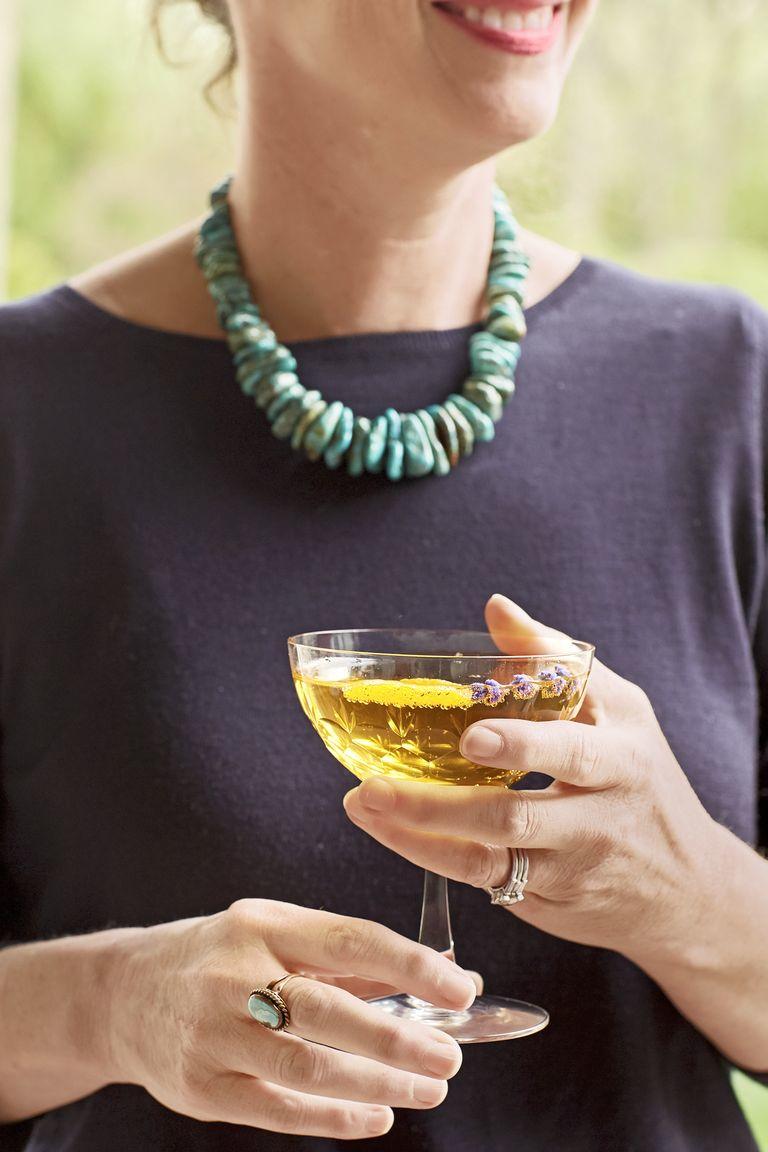 source
3. Grapefruit Ranch Water
Preparation requires 1/3 c. fresh pink grapefruit juice, 3 tbsp. simple syrup, 1 1/2 oz. Spiced Tequila, Sparkling Water (such as Topo Chico), Pink grapefruit wedges, cilantro sprigs, and sliced jalapeño, for garnish. Put water and salt in a glass, then add grapefruit juice, syrup and tequila. Stir to combine. Garnish with grapefruit leaves, cilantro sprigs, and sliced jalapeño.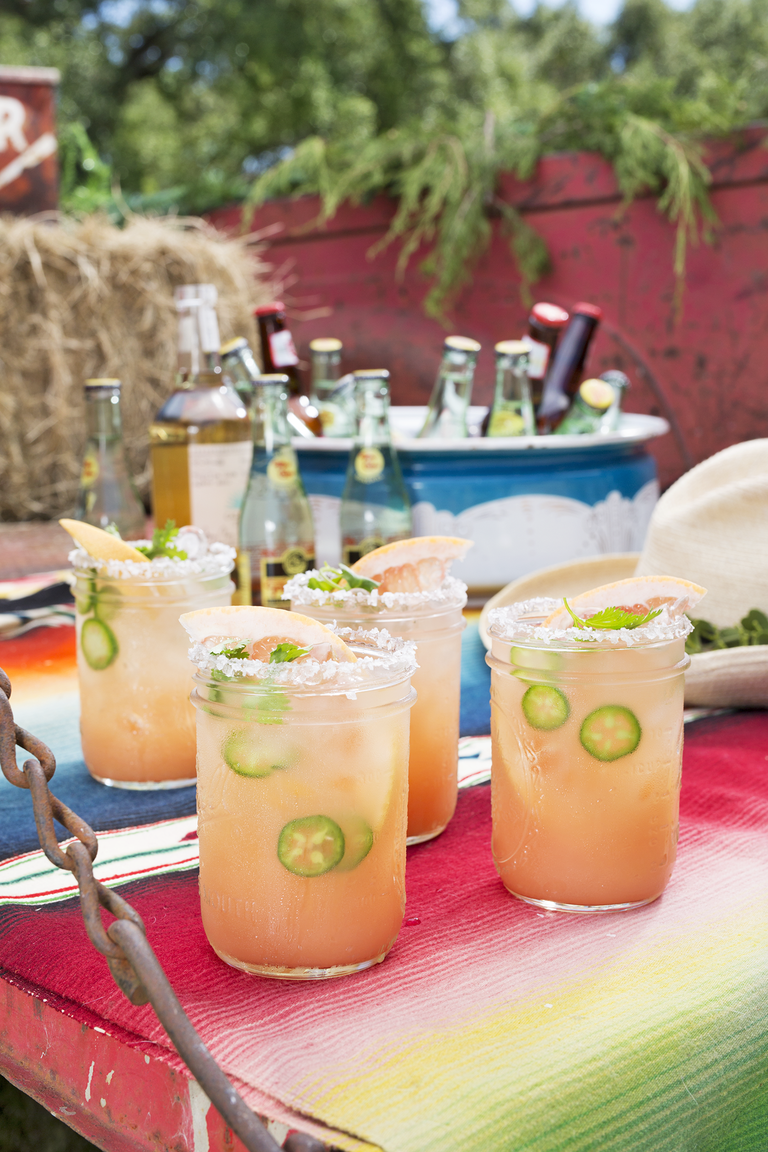 source
4. Old-Fashioned Lemonade
Take1 1/2 c. sugar, 1 1/2 c. fresh lemon juice (from about 10 lemons), plus 2 lemons, sliced, Berries and fresh mint sprigs, for serving. Put water and sugar in a saucepan. Put it on the fire to boil. Remove from the heat and allow to cool. In a glass, combine lemon juice, syrup and 4 cups of cold water.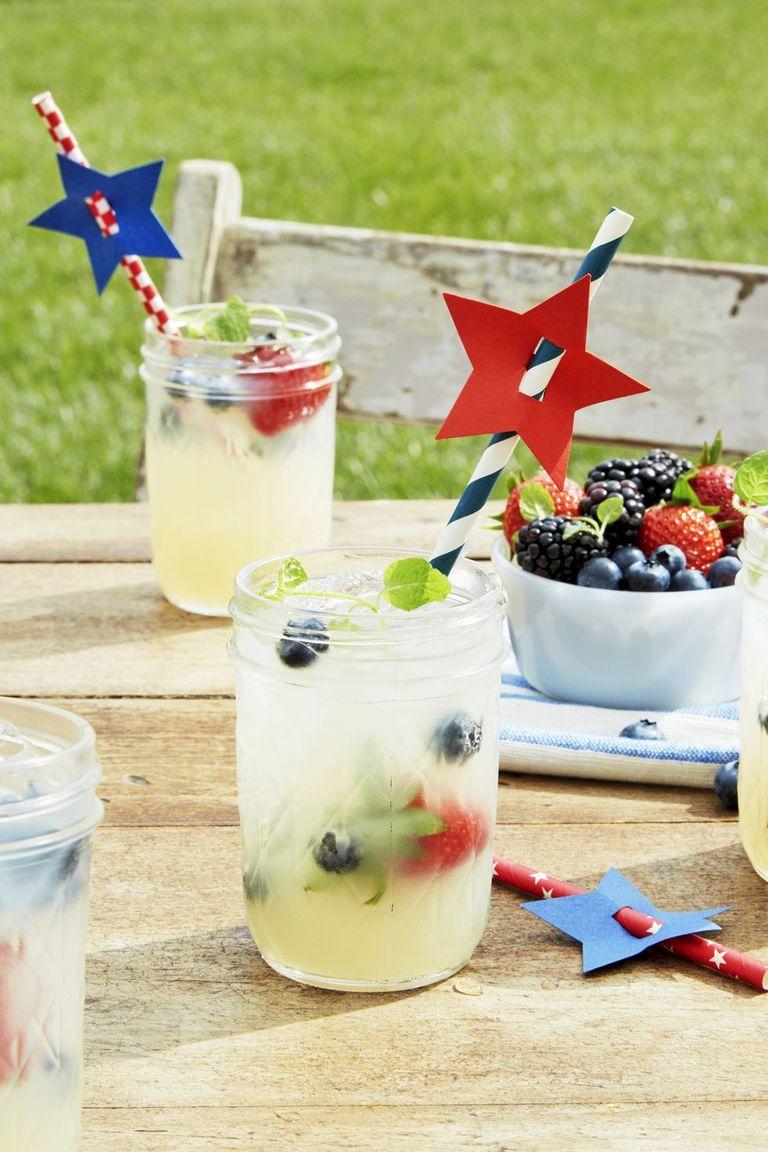 source
5. Raspberry and Lemon Rosé Sparkler
You need the following ingredients to prepare this cocktail 1 1/2 pt. fresh raspberries, 2 tbsp. sugar, 2 tbsp. fresh lemon juice, 1 bottle of sparkling rosé, chilled, Sliced lemons and raspberries, for serving. Put raspberries and sugar in a glass. Add lemon juice. Serve with sliced lemons and raspberries.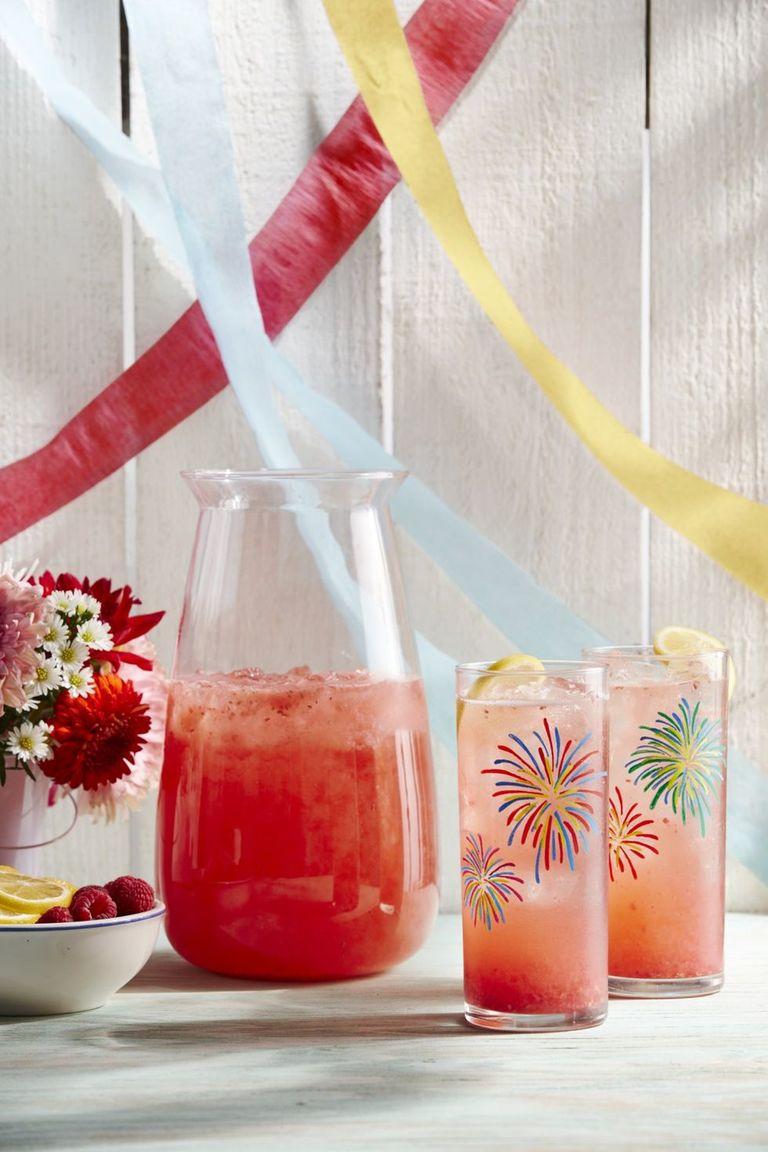 source