Now when spring is here we are all open minded for some spring ideas that we want to realize into useful creations. One of those is how to create an interesting and cozy place to spend the sunny days that are coming soon, in our garden or backyard.  The first thing that comes on our minds when we think about gardens is trees and grass. And if you have not enough space to plant trees in your garden, then one way you can have trees in your garden is by DIY tree logs furniture. Yes, if you are handy and creative enough then you can make amazing tree logs furniture and other garden decorations. You can make a tree log fence or chair, or even tree stairs  and garden gates.
You can also make some coffee table or side tables that you can put not only in the garden, but also on your balcony if you don't have big enough garden, or you can incorporate this wooden furniture in your home interior and decorate your living room with interesting coffee tables or your bedroom with small side tables made from wooden logs. For those that are more creative, an interesting idea is to make a wooden wall clock or lamp holder. That way you will enrich your interior with your own creations that not only will look good, but will also be very useful. Scroll down the page for even more ideas about furniture that can be made from tree logs.
1. Wooden Tree Logs Turned Into an Exotic Coffee Table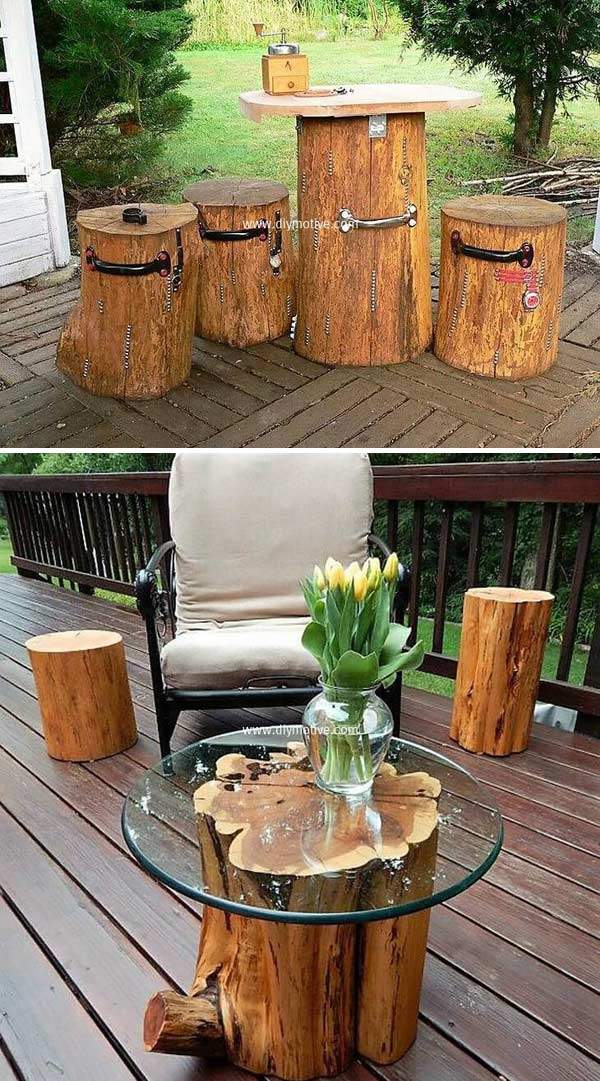 source
2. Stunning Tree Log Garden Gate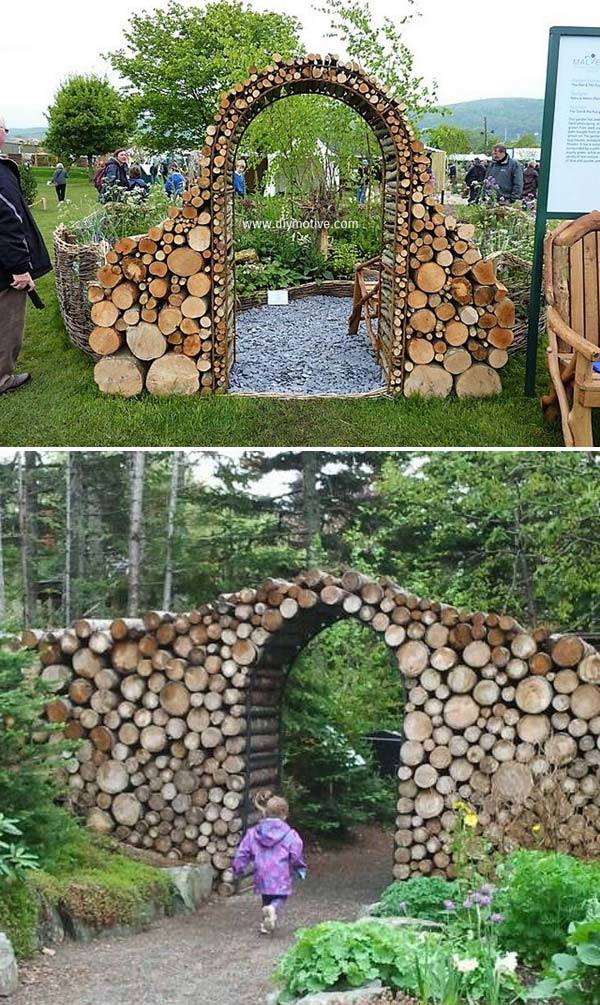 source
3. Tree Log Fence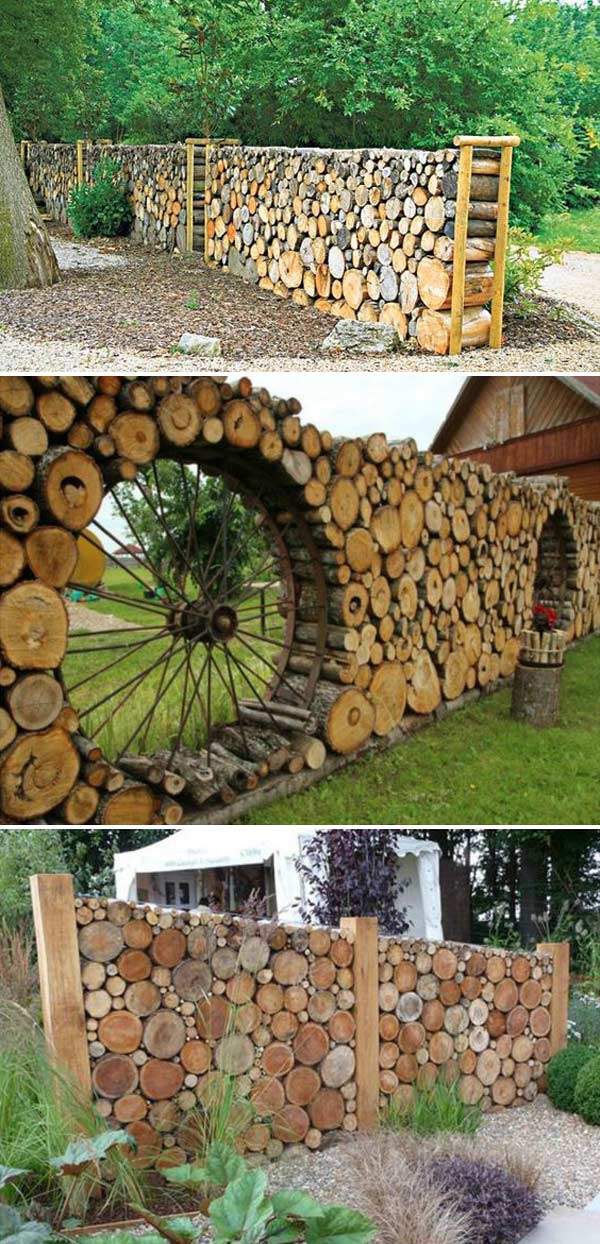 source
4. Wooden Logs Arbor

  source
5.
Log Stairs on a Slope Garden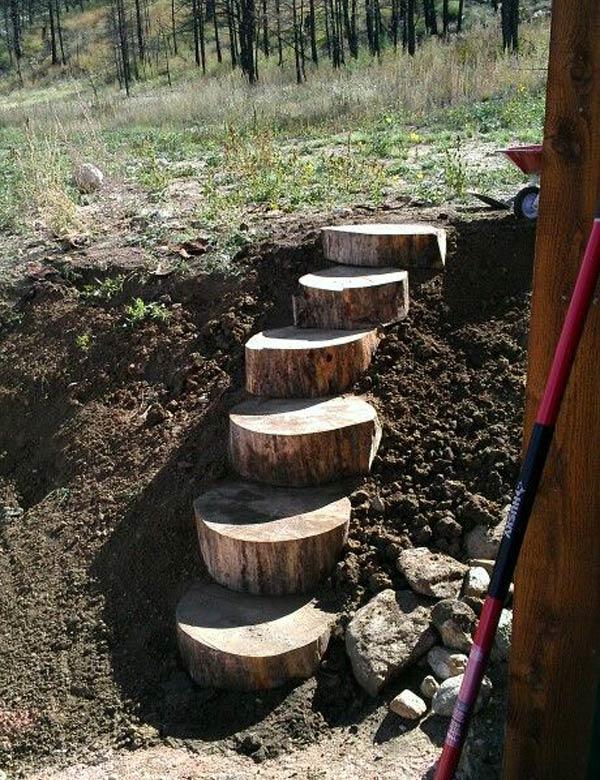 source
6.
Swinging the Rustic Way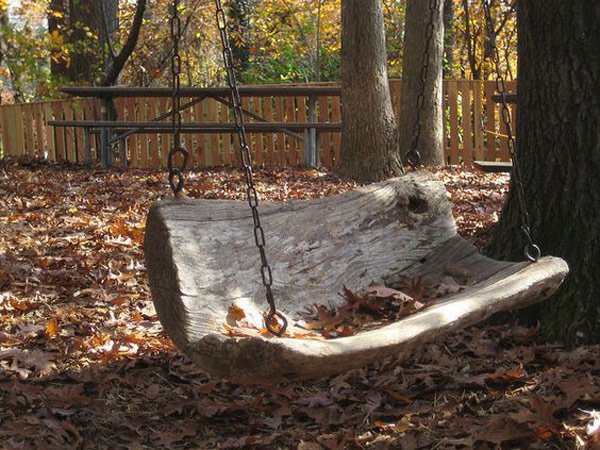 source
7.
Fallen Tree Log Couch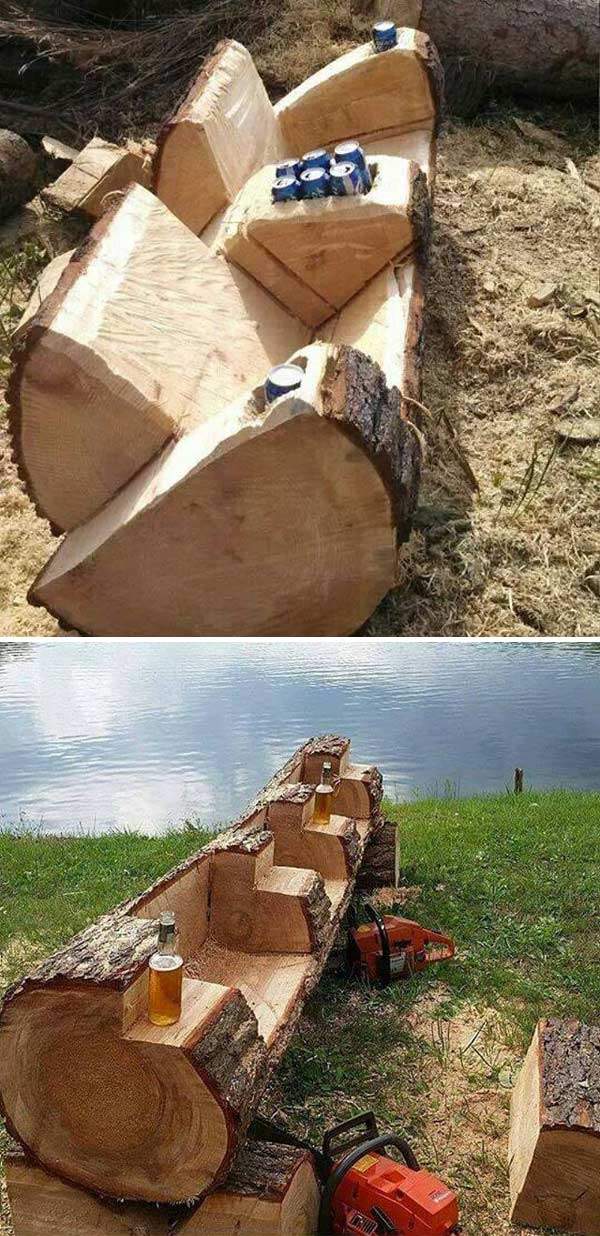 source
8. Tree lamp holder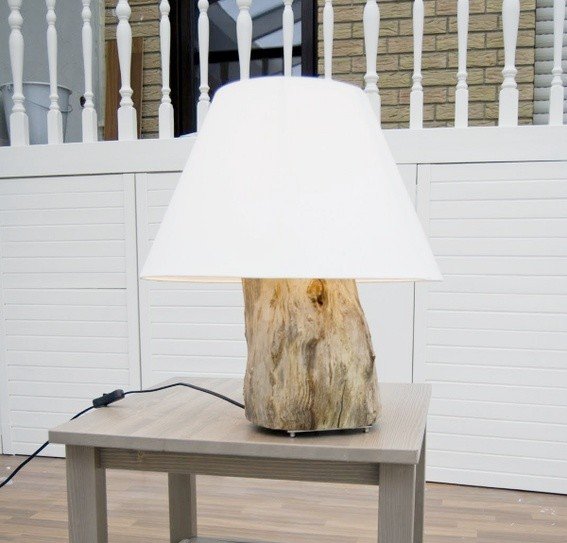 source
9. Tree wall clock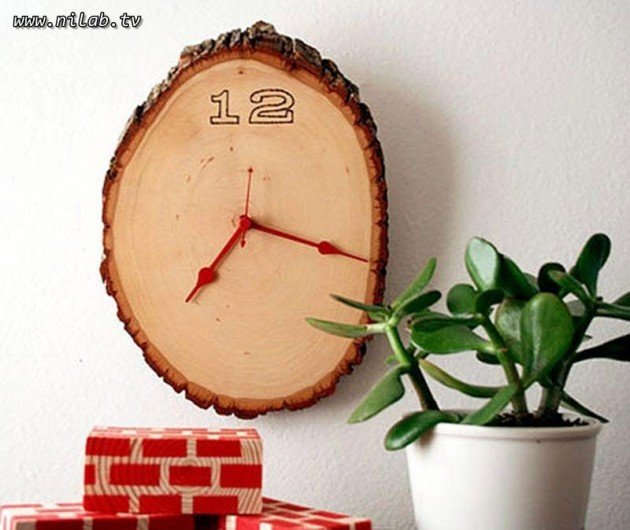 source
10. Tree chair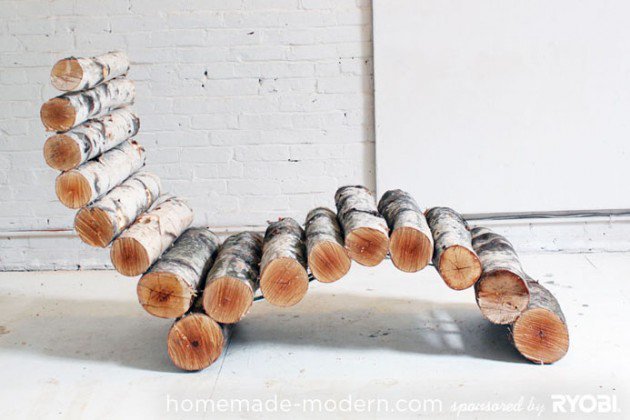 source