Now that summer is almost here, the season of wearing canvas shoes can be officially opened.  But these shoes, because they are worn very often are exposed to many impurities. Here are some ways to remove dirt from your shoes that you need to know if you want to have them clean always.
The quickest way to clean your shoes is to wash them in a washing machine. First, remove the cords from the shoes. Then put the shoes in a grid or a washcloth before putting them in the machine, in order to prevent the shoes from hitting the inside of the machine. Have the machine washing for about an hour and half. When the washing machine is finished, remove them and place them to dry in a warm sunny place. The most favorable weather conditions for drying are those from outside, where there will be no damage to the shoes.
Another way to clean your shoes is by using a bucket. Take one bucket and fill it with warm water, and place a liquid detergent in it. Put your shoes on and wait for some time. Also in the bucket, put both the strings and the pads. After the dirt has fallen, rinse them with cold water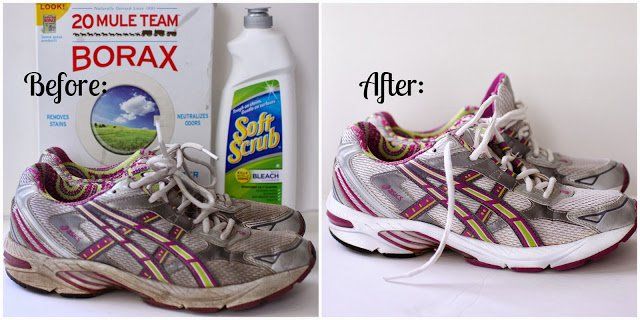 source
Make a paste of baking soda and vinegar. In a glass or plastic bowl, put about two glasses of baking soda and three glasses of vinegar. Mix the mixture so that the paste has consistent hardness. Using an old toothbrush, apply from the paste and clean the surface of the sneakers on all sides. After you have finished, rinse with cold water.
Another simple and very easy way to remove stains and dirt from your shoes is to take a lemon. Cut it on half and rub directly on the stain of your footwear.
Also, you can make a lemon juice. Put the shoes in the lemon container and let it work for 15-20 minutes. Then rinse with cold water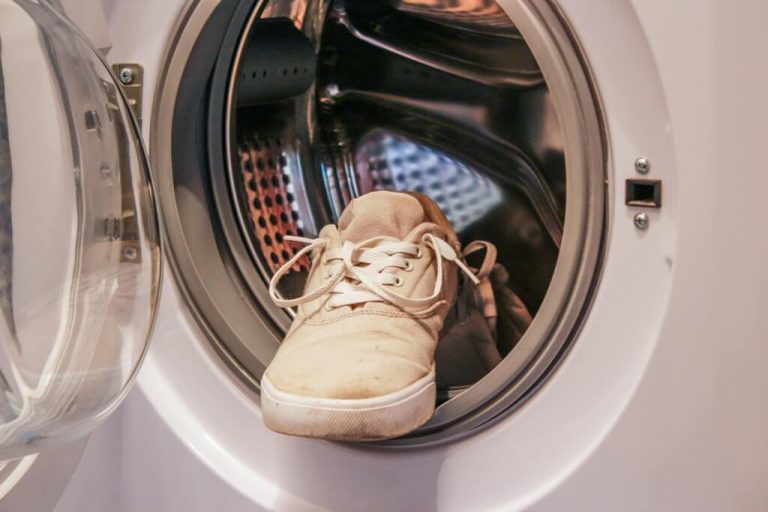 source
Take toothpaste that has a bleaching effect and apply on a brush. Clean the surface of the shoes. Remove the strings and wash them in hot water. Then rinse with water.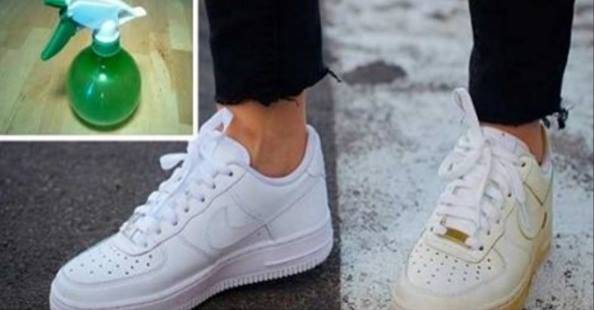 source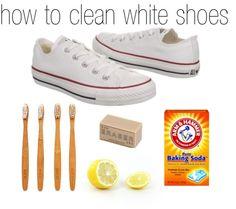 source