Spring is the best season for changes. The nature itself is changing, it is blooming and everything around us is getting more beautiful. It is also time to change your home in order to make it look fresher and more beautiful. One way to do it is to completely change the look of your house walls. The best way to do it is to paint them using some DIY wall paining techniques. You can choose one room or if you want you can try different wall painting techniques in more rooms. In order to refresh your home's look, you can try any of these amazing DIY wall painting projects that we have shared with you in the gallery below.
If you are thinking about painting your home and you are looking for more creative solutions than one-color walls, that do not have a special charm, you are in the right place. We are discovering great tricks how to refresh your home in an original way – completely on your own and without the help of professionals, and have fun at the same time. See how to decorate the walls in your house with simple tools and a little money.
Wall Painting Projects
The best about these wall painting and decorating projects is that you can make them on your own without having to hire a professional painter. See how you can make your own templates that you can use for easier wall painting. Or use your imagination and invent your own painting techniques like the one with the rectangular sponge used to paint bricks wall.  Or why don't you use your old whisk broom that you don't use anymore to add more texture to the wall and create a real wall masterpiece. There is a limitless list of ideas that you can use. For more inspirations see our gallery below or just use your imagination. We are sure your DIY wall painting project will entertain you and will make your home an amazing and well decorated place to live in.
1. DIY brick design from a rectangle sponge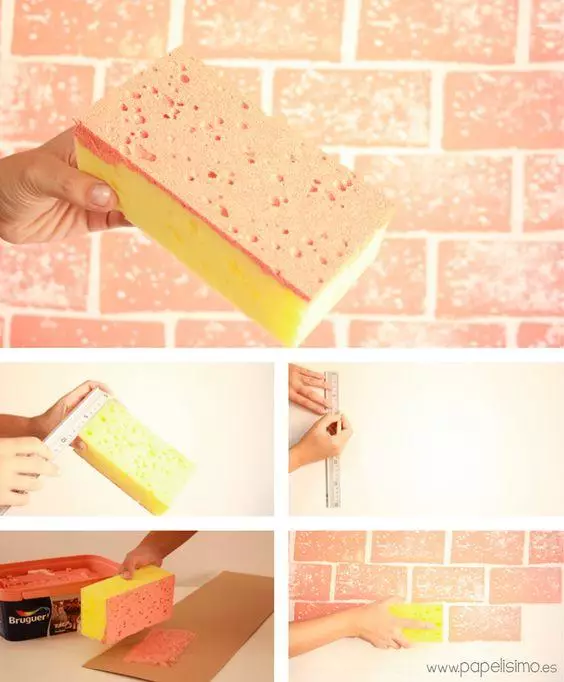 source
2. Organize art supplies into a rainbow display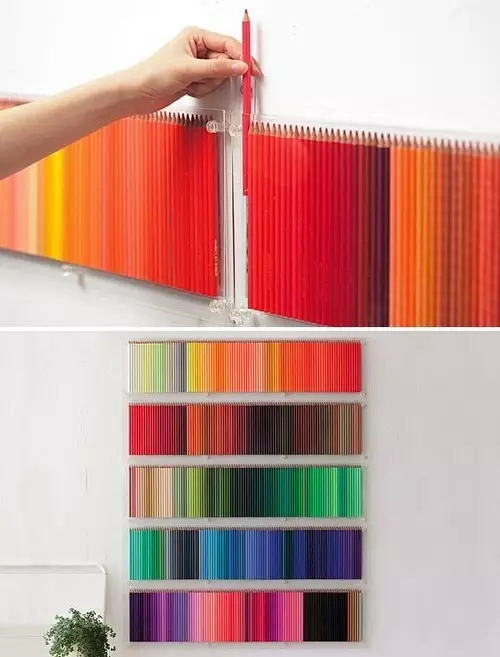 source
3. Use a whisk broom to add texture to your wall paint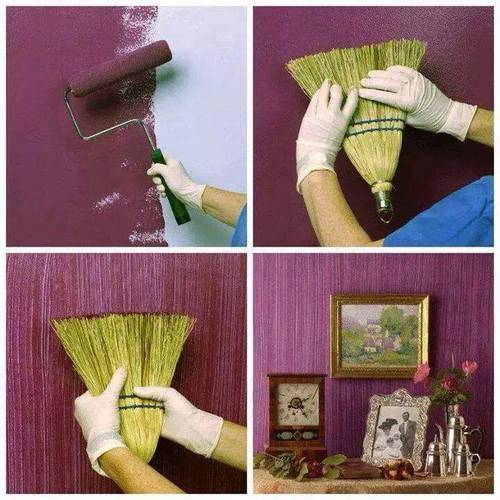 source
4. Feathery delight painted on walls are perfect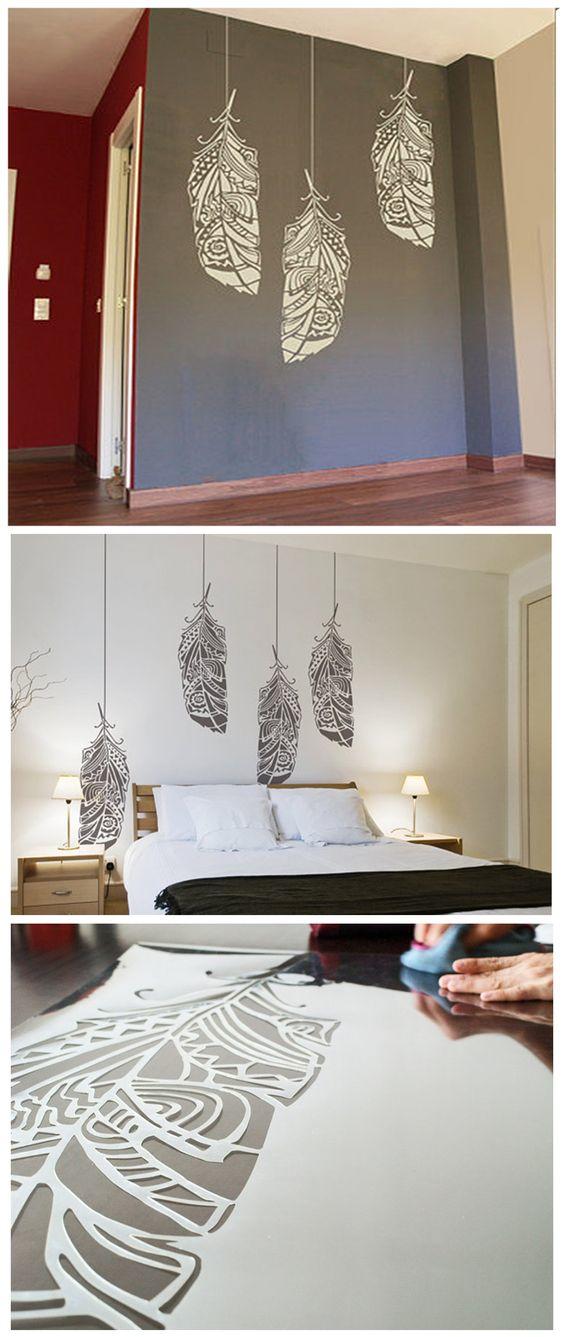 source
5. Heart-shaped 3D wall decorations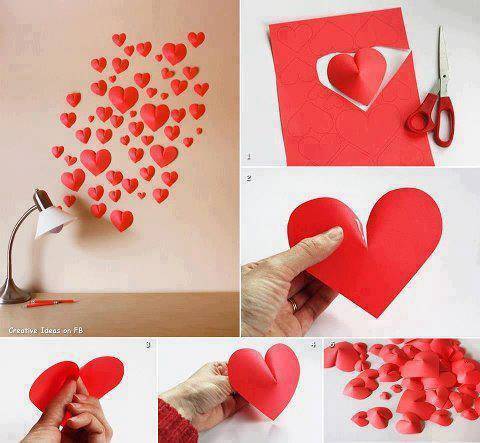 source
6. Use tape to make "plus" pattern and make a creative wall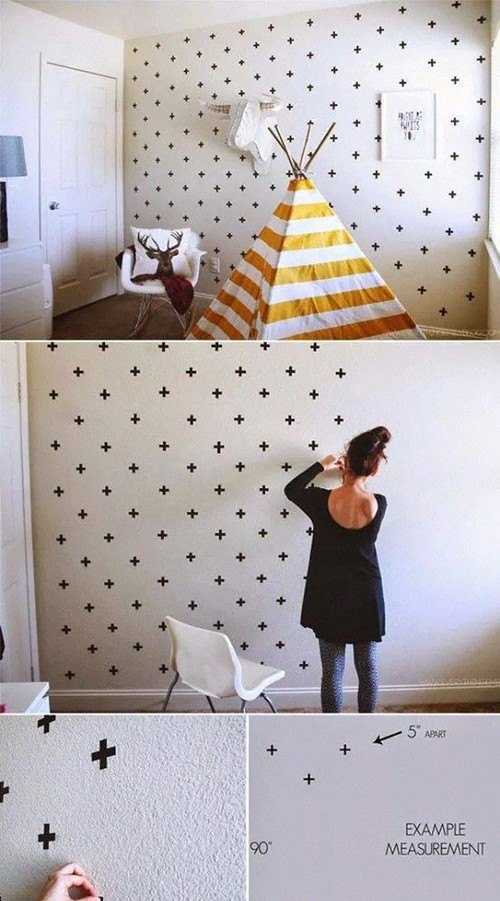 source
7. Plain ombre wall is still stunning

source
8. Go crazy and realize this ombre accent wall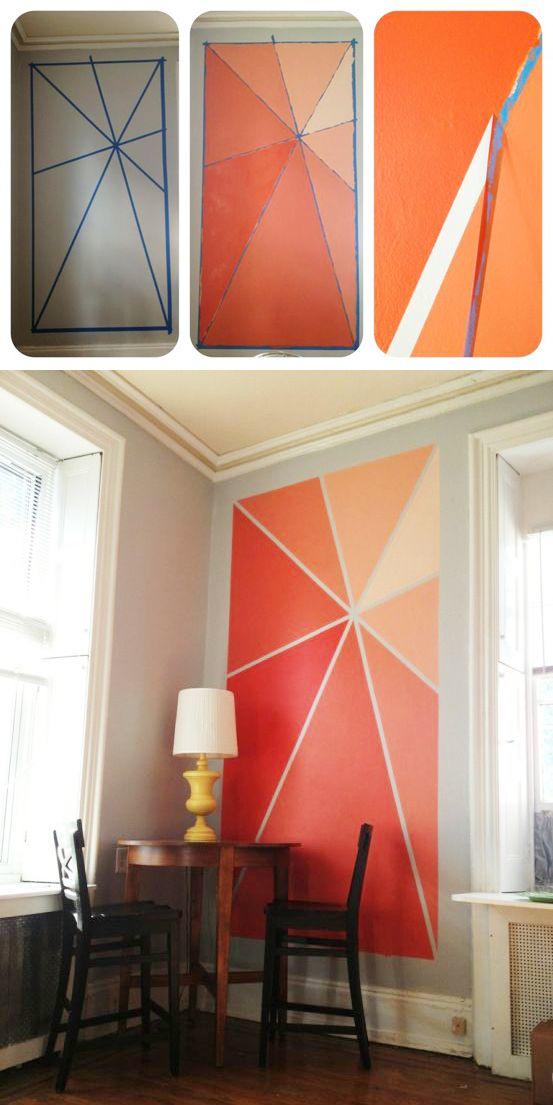 source