Celebrating Thanksgiving is one of the most important celebrations in USA, so people do so many preparations to have the best Thanksgiving day ever. With the years passing by, people try to invent new ways to celebrate, a little bit avoiding some of the old traditional ways of celebration. But, today, we have selected specially for you, eight steps to celebrate traditional Thanksgiving dinner.
Preparing lunch for Thanksgiving is a big undertaking in which mostly all the guests participate, in the sense that everyone prepares and brings something. A wonderful custom that should be adopted at every major celebration! What to bring to traditional Thanksgiving dinner? To serve the best Thanksgiving dinner to your beloved family and friends, you can order it or cook it yourself. Toasted turkey is a classic and the irreplaceable dish on the table, but you can still make your meal tastier and more memorable trendy and noble Thanksgiving recipes. Some red and white wines are not a bad choice for your party at the beginning. You can prepare sweet and delicious thanksgiving desserts for children. If you are in for a traditional celebration as your ancients did in the past, then scroll down the page and find the best way to do it.
1.Preparing the meal
There no Thanksgiving dinner that can pass without the traditional Turkey. So, the first step when you are preparing the Thanksgiving celebration is to prepare a roasted Turkey. To make it more crispy and delicious you can add thyme, sage and lemon.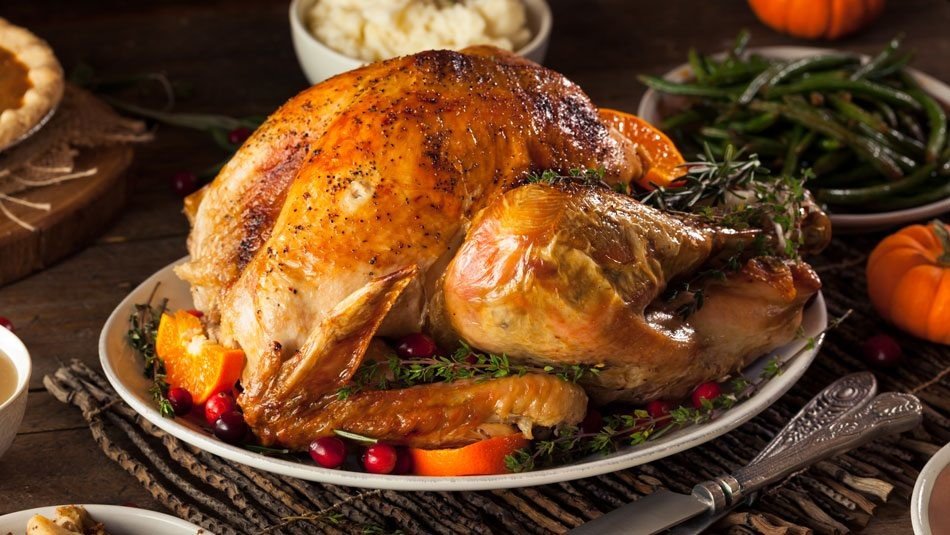 source
2. Setting the table with your kids
Setting the table is such a special thing to do, and you should definitely include your kids in it. First because at this way they will feel responsibility in their role helping to set the table and you both, your kids and you will enjoy making things together.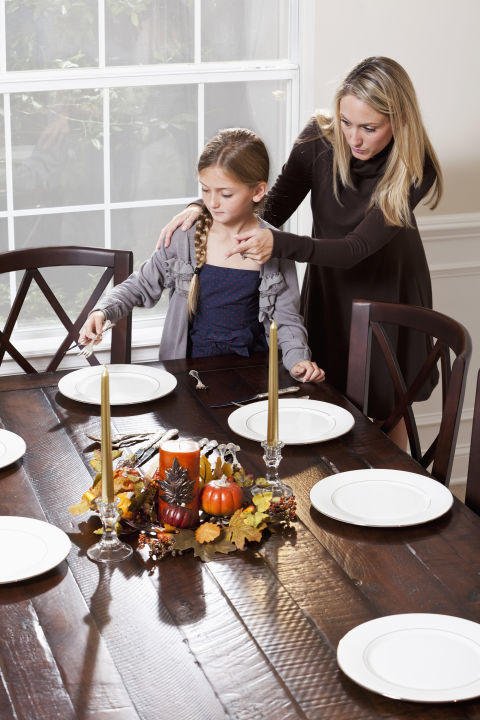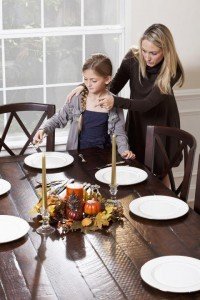 source 
3. Creating a beautiful centerpiece
A perfect Thanksgiving table wouldn't be perfect without a beautiful centerpiece. So, you can decide to buy some floral bouquet or make it on your own, but you should definitely put some floral decorations to enrich the Thanksgiving table.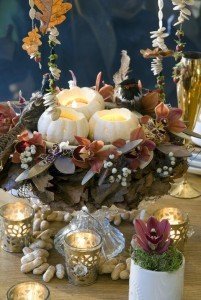 source 
4. Showcasing a formal table setting
Thanksgiving celebration gives you a chance to use your creativity and go behind the usual table decorating. You can choose some specific theme and decorate the whole table in that spirit. Everyone will enjoy eating in such a comfortable atmosphere.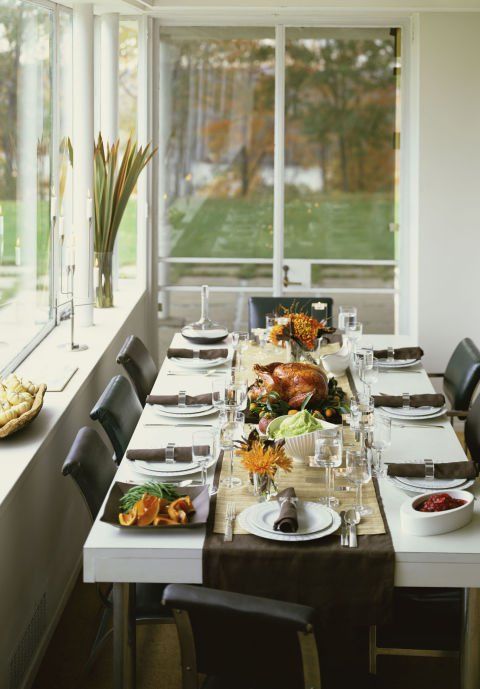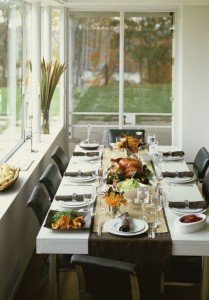 source 
5.Blessing the Food and Making a Toast
Thanksgiving day has a specific meaning to all Americans, so you should respect the tradition, and on this day together with the whole family pray to God, and say what are you thankful for. At the end, raise a glass to toast to food, family and friends.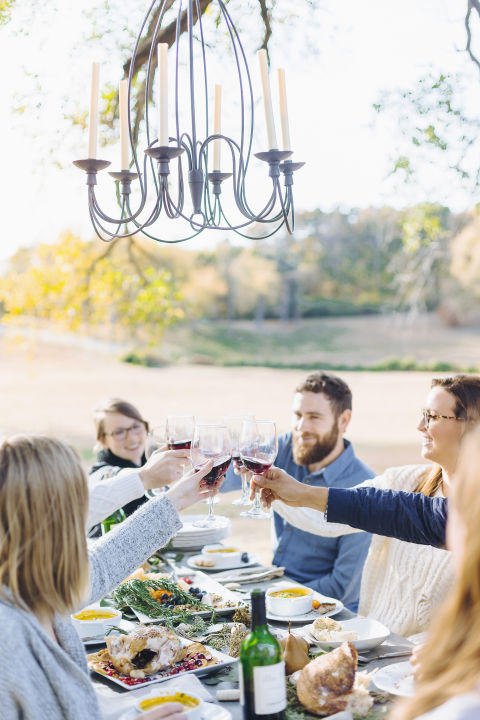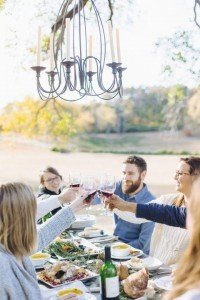 source
6. Splitting the wishbone
It may sound a little weird, but you should not miss this tradition that is as old as the tradition of Thanksgiving celebration, and you should split the wishbone.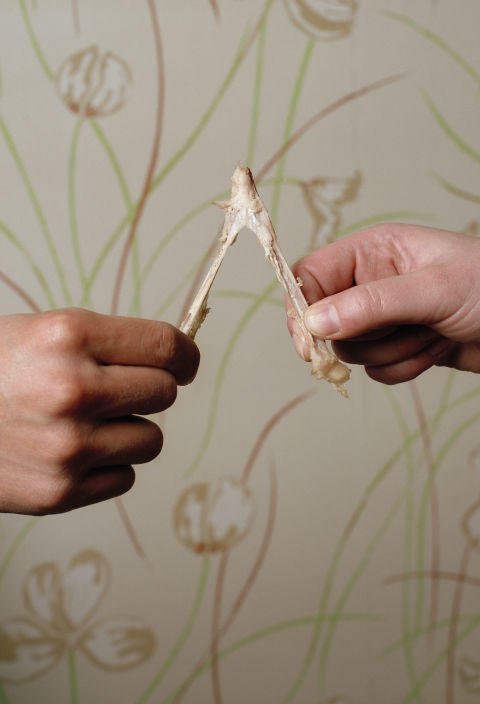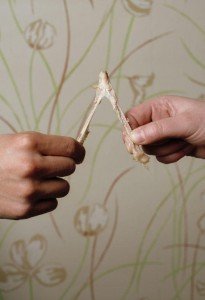 source 
7. Finishing with pumpkin pie
And, to finish the Thanksgiving celebration in the spirit of real tradition, you should finish your meal with a desert of a classic pumpkin pie. The thanksgiving itself, has no meaning whit out the pumpkin pie right?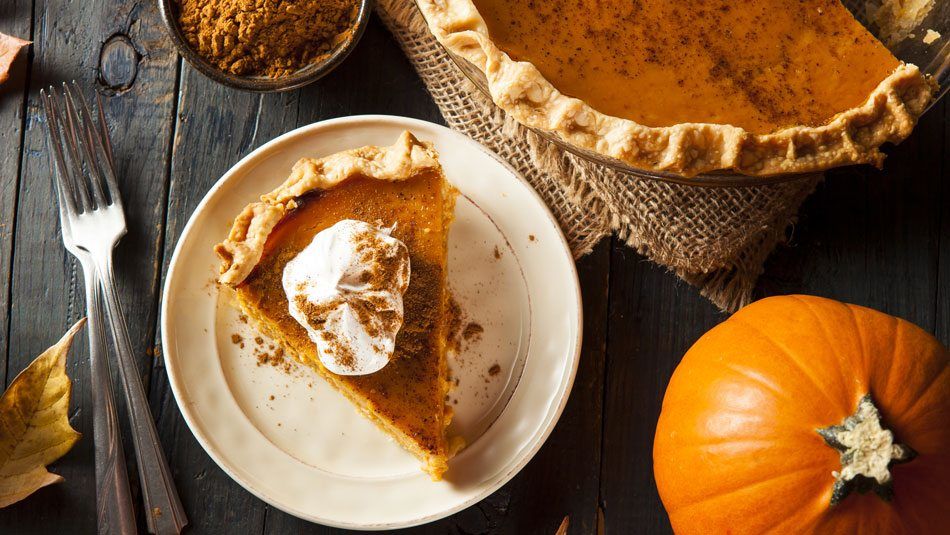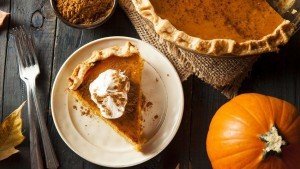 source 
8. Going for a post – thanksgiving walk
After finishing your thanksgiving traditional meal, don't just sit on the sofa and watch TV. Instead, stand up and together with the whole family head outdoors and make your wonderful  autumn walk in nature.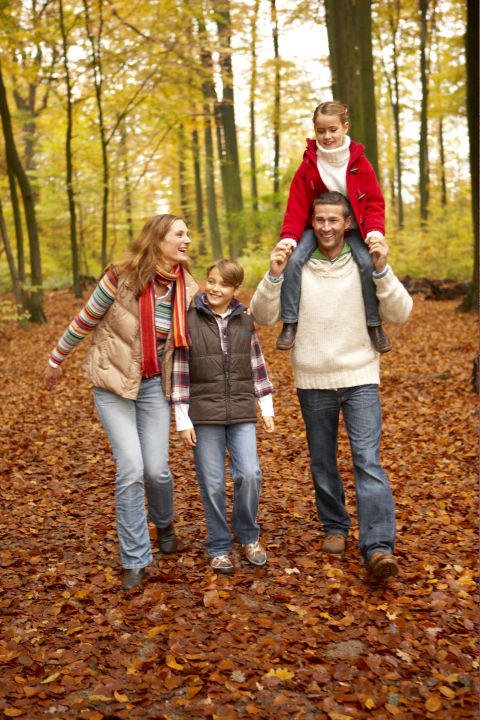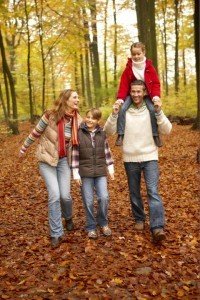 source