After passing the thanksgiving celebration, there are so many food left around. But, don't you dare to throw it, because there are so many thinks you can prepare with leftovers. We have prepared a whole list of  meals that can be prepared with the foods that left you from the thanksgiving dinner. read the recipies and prepare your perfect day-after lunch.
1. Slow cooker Turkey pumpkin chili
Turkey chili with pumpkin and cinnamon! Sounds tasty and delicious? It's definitely delicious and you should definitely try it for this Thanksgiving celebration. It is hot served so it is perfect for cold winter.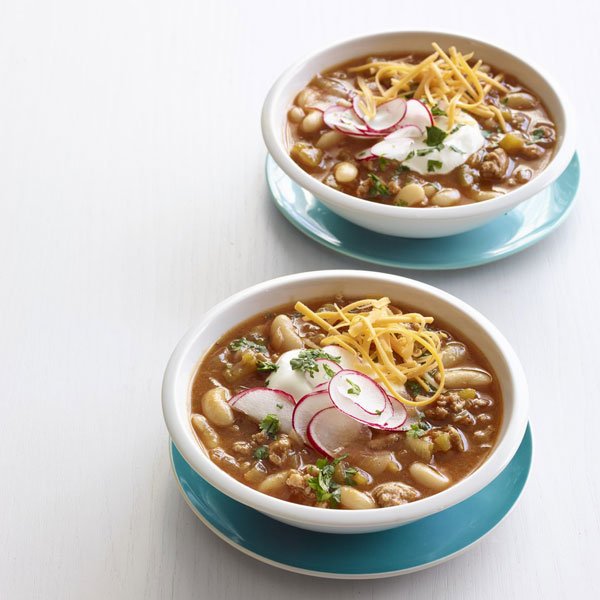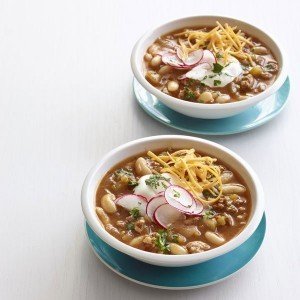 source
2. Leftover Turkey corn chowder
A creamy leftover turkey corn chowder can be a perfect choice for thanksgiving. It tastes so good and it is prepared for less than 30 minutes. And, what's the best you don't need to be a professional chef, because is so easy to be prepared, that you will like it from the first time you taste it.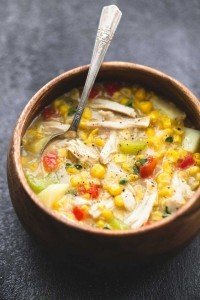 source
3. Leftover Turkey noodle soup
Don't even  imagine to throw the leftover turkey, but instead use it to prepare this tasty, quick and easy to prepare noodle soup. You will need no flashy ingredients, just the wholesome basics ingredients that we all have at home at any time.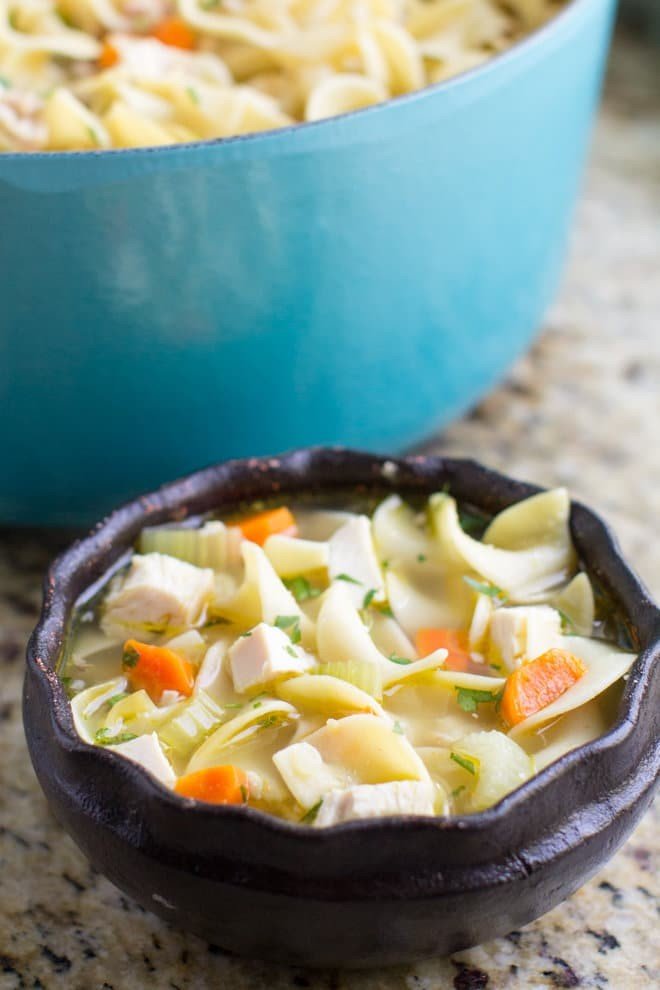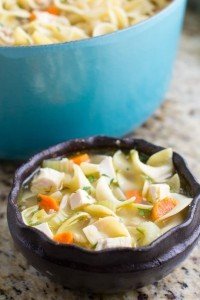 source
4. Leftover Turkey , cranberry and almond salad
Don't throw the leftover turkey, but put it to good use. You can make this delicious salad with leftover turkey, cranberry and almond. This three ingredients combined together produce a perfect harmony of tastes, so you will adore this day-after lunch.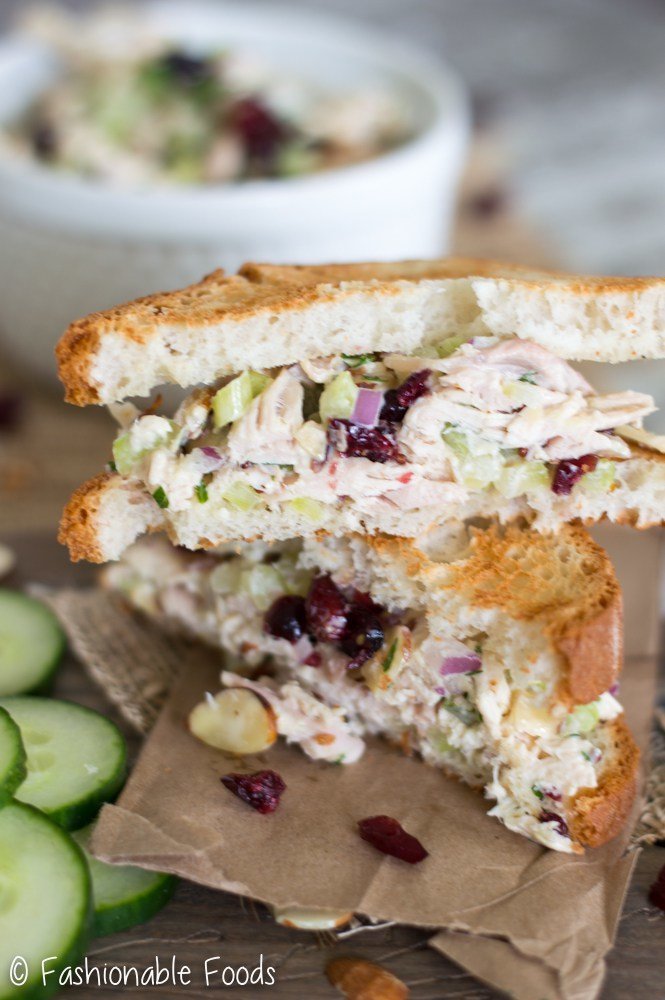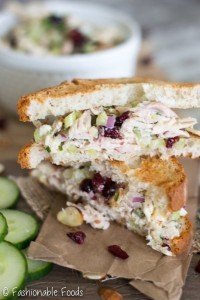 source
5. Simple shepherd's pie
You should never throw up food, and you should always find some alternative ways to use the foods that left from the thanksgiving meal. One thing you can prepare is this tasty Shepherd's pie with mashed potatoes, veggies and ground turkey all combined into layers of goodness.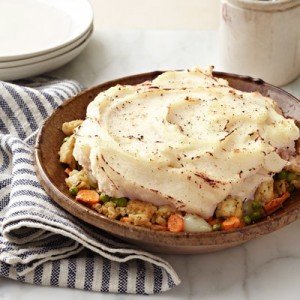 source
6. Thanksgiving in a blanket
If you enjoy eating bread and turkey, why don't you follow this instructions and you prepare this crispy crescent rolls . they are everything that a simple bread can never be. Tasty, delicious, easy to prepare.  Combined with some sauce they are something close to perfection.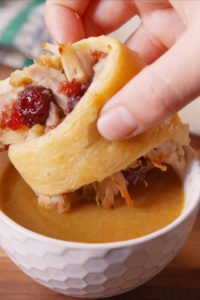 source
7. Thanksgiving pizza
Pizza is the favorite food of many people all over the world. But, what do you think about a thanksgiving pizza? Sounds  tasty? Try it immediately. It easy to prepare,  the way of preparation is same as that for ordinary pizza, and the only difference is that you put turkey slices, corn and other veggies on it.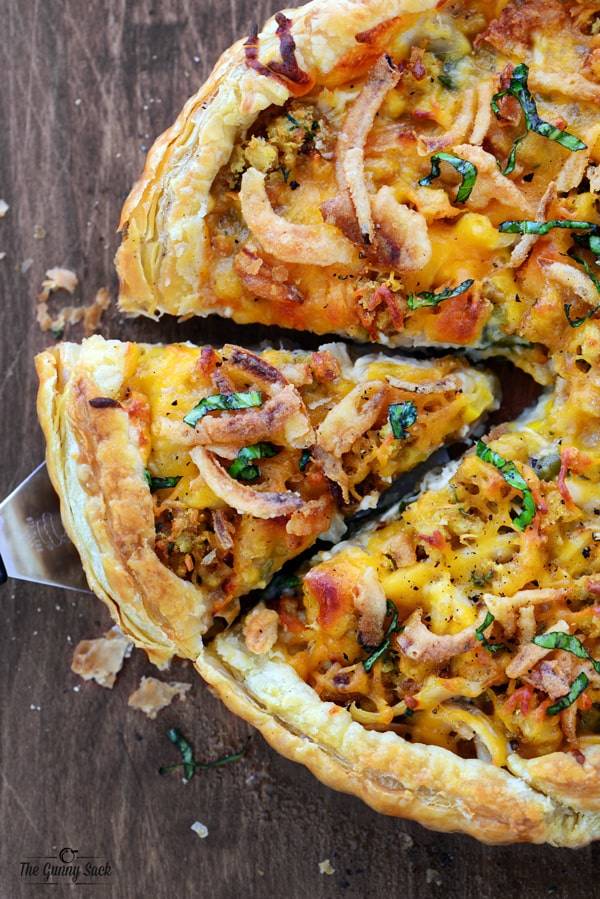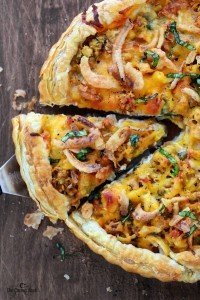 source
8. Turkey hash with sunny side up eggs
How do you imagine a traditional breakfast? An egg and traditional corned beef, right? Why don't you just change corned beef with slices of turkey, and get the perfect thanksgiving breakfast ever?