Motorcycles are one of the most convenient ways to commute in India's traffic. Besides, it is a much more affordable option for most of the Indian citizens. Still, there are times when you are short on money but want to buy a bike of your choice. In such cases, there is nothing better than choosing a second-hand motorcycle in good condition available at a reasonable price.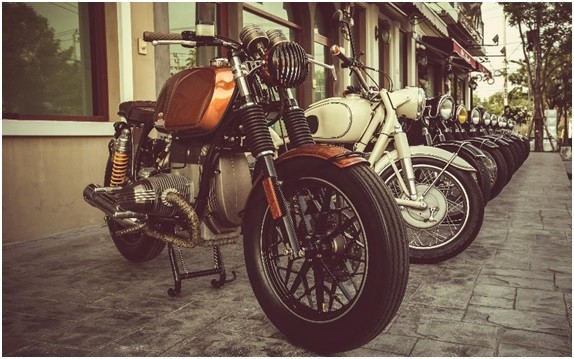 Just like buying new bikes, you need to be equally cautious and selective while purchasing a second-hand bike. Here is a list of things you must consider before purchasing a second-hand bike:
Purpose of Buying It
You must analyze a motorcycle based on the role it will play in your life. If you want a bike for your daily commuting needs, a second-hand bike that has good mileage and requires less maintenance is what you need. Similarly, if you need a bike just for pleasure trips in the evening or weekend getaways, you can think of secondhand bullets or similar other bikes.
Whom to Buy It From
You might have thought of buying an old bike from your friend, acquaintance or a local agent. Along with the offline local agents selling used bikes, there are various online portals in the market, as well. With so many used bikes available at your fingertips, selecting a bike may seem difficult.
What's even more important is the source from where you choose to buy a bike. You may never get to know the exact condition of a used bike when purchasing it from a local unauthorized seller. Ideally, it is best to buy used bikes from authorized dealers in your city. They will help you buy a bike at its true value, thus saving your hard-earned money.
Bike's Condition
Check the second-hand bike you want to buy inside out before making any final decision. Look out for dents or scratches and potential trouble spots. You must inspect the bike during daylight hours to avoid missing out on any detail. It is always better to take an experienced bike owner with you for a second opinion.
Take a test ride to ensure the smooth operation of breaks, oil leakage, rusting or tyre damage. Turn on the ignition of the bike and check the engine for any fumes or smoke coming out of it. Also, the engine sound can tell you much about the health of the engine. All this will ensure you get a good value for money.
Proper Documentation
Once you are satisfied with the bike's condition, you need to check its paperwork. Make sure to check for the RC book (Registration Certificate), Tax certificate, PUC certificate (Pollution Under Control), and NOC (No Objection Certificate).
Also, consider the bike's model and age before settling on a final price. Once you agree with the seller on a price and are happy, it's time to sign the paperwork and take home your new possession.
Insurance Transfer
Whether you opt for a brand-new bike or a second-hand bike, you need an insurance plan for it as mandated by law. Another important aspect related to buying a used bike is insurance transfer. Just like its ownership, you need to get the insurance policy transferred to your name.
Check if the bike is insured under an active policy. If not, then you will need to shell out money to buy adequate two wheeler insurance online, which is more comfortable than buying it offline. You can save money and find a policy in your budget by comparing two-wheeler insurance policies online. Also, remember to renew your policy before its expiry date to keep it active and enjoy the insurance benefits.
You can choose reputable insurers such as TATA AIG that offer comprehensive two-wheeler insurance online to covers your second-hand bike against damages or loss. They also provide No Claim Bonus, which can give you a significant discount on your renewal premium.