If you're planning your next outdoor adventure, you must be sure to have the right gear with you. It's crucial for your safety, comfort, and convenience during your time outdoors. Whether you're going for a hiking trip, camping, or exploring, you'll need a few things that are essential to your experience.
Use this list of essential gear you need to take with you on your next outdoor adventure to discover what you've been missing.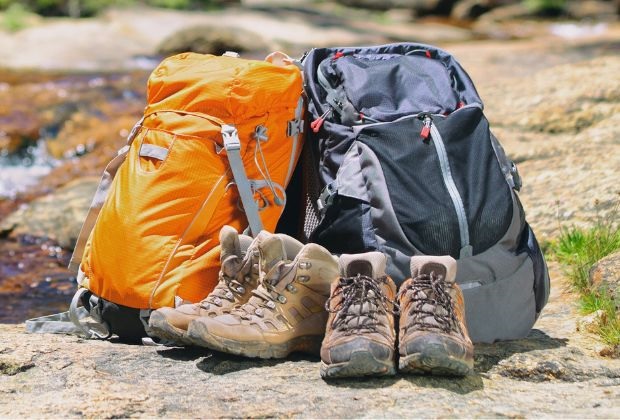 A Durable Backpack
Your backpack will be your lifeline during your outdoor adventure, especially if you're trekking or camping. Knowing what to look for in a hiking backpack will make it easier to find a solution that fits your needs. A durable backpack should be big enough to carry all your essentials but not so big that it's cumbersome and uncomfortable. Look for backpacks with enough compartments, good padding on the shoulder straps and back, and high-quality materials that can withstand harsh weather.
A Comfortable Sleeping Bag
A good night's rest is essential for your well-being, and there's nothing worse than having a cold, wet, or uncomfortable night. Therefore, you need a high-quality sleeping bag suitable for the climate you'll be in. Consider if you want a mummy-style or rectangular bag; mummy bags are typically the option for minimalist outdoors enthusiasts and provide exceptional warmth. Double-check the temperature rating to make sure it suits your needs.
Sturdy Footwear
Wearing appropriate footwear is vital to avoid blisters and accidents while hiking, camping, or exploring. If you're planning to embark on a trekking adventure, you'll need a pair of sturdy boots or shoes designed to handle the terrain you'll be navigating. Water-resistant boots are available if you're going to be in wet conditions.
A Reliable Water Filter
If you're planning on camping or hiking, you'll need a reliable water filter to ensure you have clean and safe drinking water. A water filter is essential to help you avoid getting sick from waterborne diseases. Several different types of filters are on the market, but opt for one that is lightweight, durable, and easy to use.
A Quality Headlamp
A good headlamp is a must-have for your outdoor gear list. A readily available light source is essential, especially if you plan on exploring or camping at night. Choose a sturdy headlamp with a reliable light output, easy-to-use buttons, and a long-lasting battery. Always being able to rely on light can make a big difference in your adventure experience.
Consider the Essentials Before You Embark
The equipment you take with you will determine your experience outdoors. The essential gear you'll need for your next outdoor adventure will prepare you for an enjoyable and safe time. A durable backpack, sturdy footwear, a quality sleeping bag, a reliable water filter, and a quality headlamp are just a few key items to consider before embarking on your journey. Your selection should be comfortable, reliable, and durable, making your experience safe and memorable.