It can be excruciating to watch a loved one have to suffer through the issue of drug or alcohol addiction. The substance essentially hijacks their brain and overtakes their logic and reasoning skills, to the point where they might make irrational decisions that hurt both themselves and the people around them. Unfortunately, for many people, this behavior eventually hits a breaking point, and you'll need to seek out professional help.
Not all rehab centers are built alike though. Some are essentially just supervised detox where you're given room and board to sweat it out. Meanwhile, others offer comprehensive treatment plans that seek to address the root cause of the addictive behaviors and how to avoid them in the future. The problem is every single rehab center will give you a flashy brochure that suggests they're the best center possible for your loved one. But then, that may not actually be the case.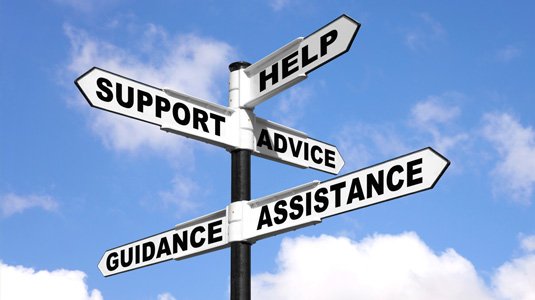 For this reason, here are some tips to aid in your goal of getting your loved one the help they deserve:
Research the facilities available.
Many rehab clinics don't have enough doctors on hand to deal with the number of patients. As a result, all of the patients receive very little time and specialized treatment for the nuances that surround their addiction. Make sure to find a rehab that makes use of qualified medical professionals as often as possible. Also, look at the other amenities available at the center. A good rehab clinic is closer to a hotel than it is a prison, meaning there should be facilities like a gym or even a pool that can help your loved one start some positive behavior while they're in rehab. A library is another good thing to look for. Your loved one learning to stay occupied without the use of drugs or alcohol is essential to their recovery.
Look online.
Thanks to the Internet, you can receive unbiased reviews from real patients and their family members as to the level of care offered by a particular clinic. Local rehabs with top reviews should be your priority, as they will give you insight and be most likely to deliver the level of care necessary during the delicate procedure of ridding your loved ones of addiction. This way, you also don't have to call or drive around your local area just to get an idea of what each one offers. You can make a short list of the most appealing clinics to work your way through instead of having to go through all of the options available.
Longevity makes for a successful clinic.
You shouldn't go to a clinic that hasn't had time to prove itself. The longer the clinic has been around, and the longer the doctors and staff within have worked in the field of addiction, typically correlates to receiving treatment of a much higher standard than new clinics that are still working out all of the kinks. Some clinics are even downright unethical, so you should be looking for a clinic that has been in business for five years or more. Clinics that do good work tend to remain open for long periods of time.
Final Words
Your loved one isn't broken or weak for being at this point in their lives. It happens to people from all walks of life. There's never a point at which they are beyond help. They might need you to take the first step towards recovery. You should do everything in your power to make sure they go to the right clinic. Best of luck to you and your family.