Winter is hard on our vehicles, which is ironic because your vehicle is arguably the most important during the coldest months of the year. It is too cold to get anywhere by walking or biking, public transport is, as a result, much busier, and traffic becomes statistically worse during adverse weather conditions. Keeping your vehicle in good health is paramount to keeping it running throughout this winter and everyone that follows it. By taking proper care of your vehicle during the winter months, you can substantially lengthen its lifespan and substantially reduce repair costs.
The tips and tricks you'll need to keep your vehicles in tip-top condition aren't difficult or ground-breaking, either. You need to use these five methods: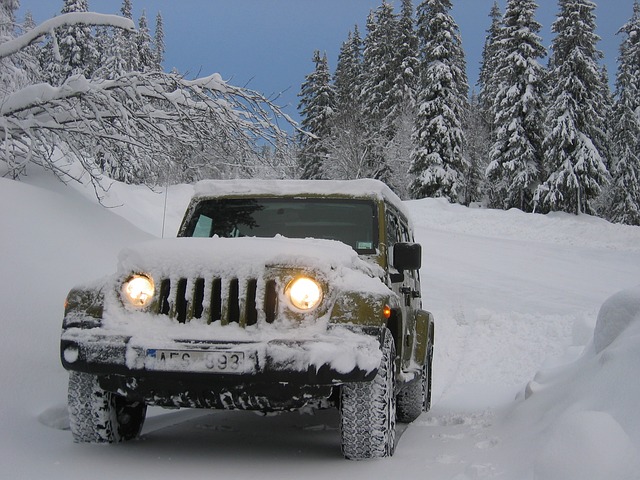 Change Your Tires
Changing your tires is one of the first things that you need to do, and in this case, it's a matter of safety. Thicker treads offer more traction with the ground, allowing you to drive better on slippery roads or roads that have been packed down with snow. You will need proper snow chains to break through the ice or snow, yes, but those aren't necessary on a seasonal basis unless you live rurally where the city doesn't clear the roads.
Get It Tuned Up
Your car needs to be in top condition, which is why taking it into the shop for a tune-up should be next on your list. If you get your garage to switch your tires for you, then have them do a tune-up (change the oil, refill the window shield wiper, test the breaks, and electricals). By fixing or maintaining these systems at the start of the season, you reduce the risk of failing you on the road.
Keep Them Out of the Elements
The first and possibly best way to keep them in consistently better conditions is by storing them inside. Just protecting them from the rain, sleet, and snow that they will experience overnight (not to mention the sub-zero temperatures), you can help protect your vehicle from the worst that winter can provide. If you don't have a garage, then adding an awning or looking into bespoke steel industrial buildings is the best way to protect all of your vehicles, from cars to farming equipment.
Have a Brush in the Car
Road salt and slush is very hard on the underbellies of vehicles. To protect your car after a drive, keep a brush in the back seat. Make it a habit to take that brush and remove the biggest clumps of slush build-up from your car. It will prolong its life substantially and reduce the risk of rust or worse.
Wash It Regularly
Brushing your car down can eliminate the biggest chunks of road salt and snow, but to keep it clean, you will need to wash it regularly. If it is below freezing, you cannot do this yourself, or else you'll likely just freeze your vehicle's exterior. Instead, use professional car washers that have the air dryer at the end of the cycle, so that your vehicle can have the road salt and the rest of the winter washed off regularly.