What you think when you read airstream? Is this something made from silver with futuristic look something sleek? On the first glance this is same when you will see the presented project below with 1979 Airstream available for rent in New Orleans. But when you go inside you will see emothing unique in this.
Airstreams, those classic silver trailers that ferried families across the country decades ago, turn out to be fantastic for DIY renovations. As the tiny homes are becomin more and more attractive the creativity of the people definitely has no limits. Check below what the owners has created. It is absolutely amazing!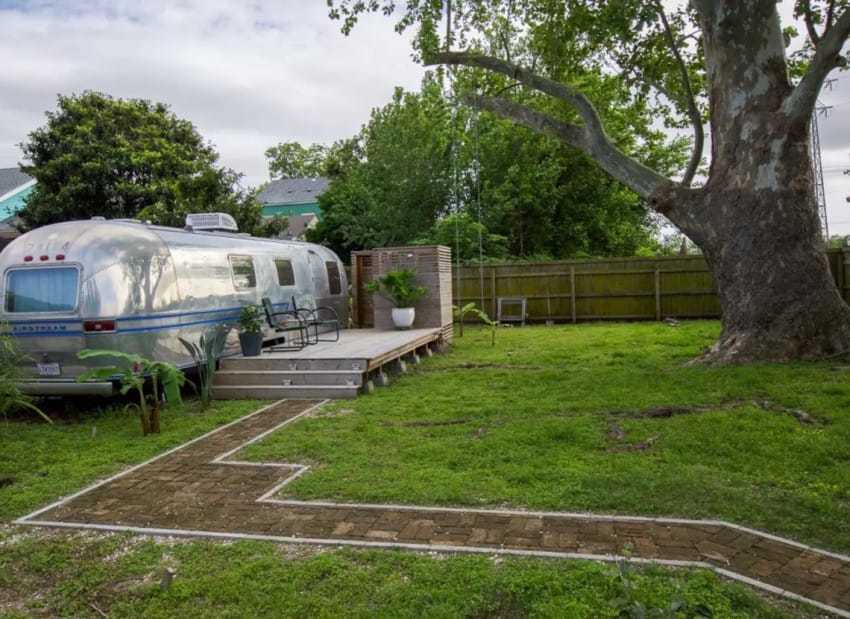 source
The Airstream sits in a backyard in New Orleans, nestled under a century-old sycamore tree, and complete with a porch for full vacation-mode relaxation.
While its shiny silver exterior makes it look a little like a spacecraft, its inside? Something else entirely!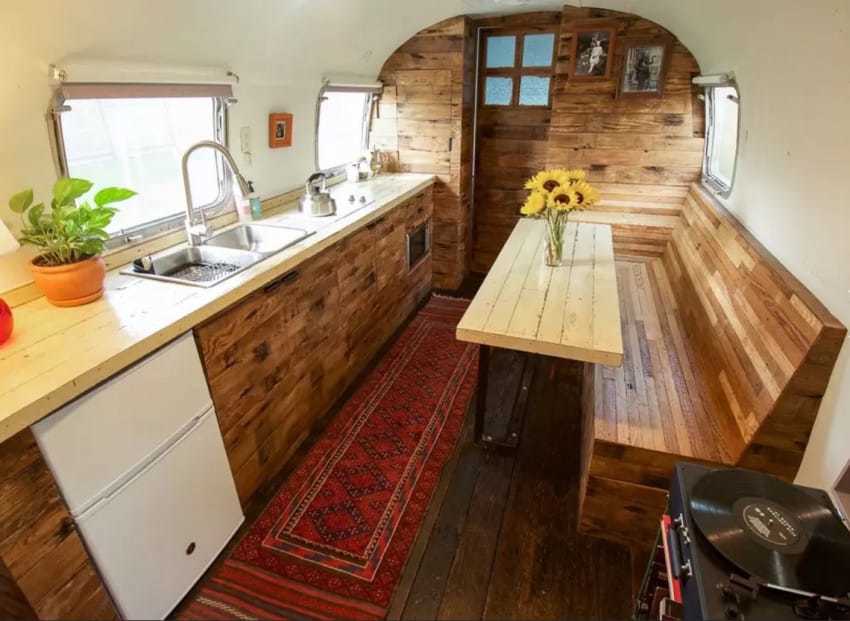 source
Rustic interior which will give you all you need in a complete warm atmosphere.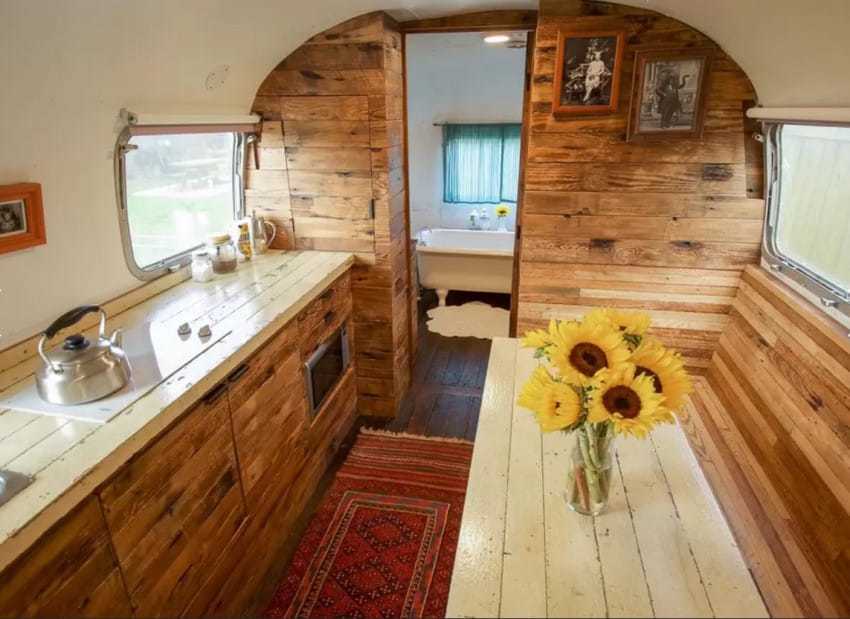 source
And while it's compact, it has room enough for two.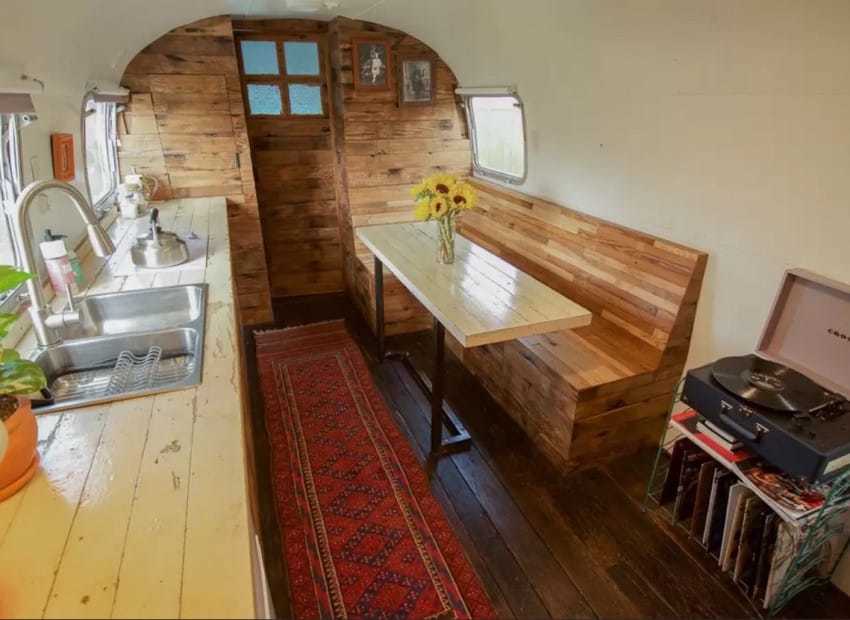 source
The Airstream includes a kitchen and a full bath, as well as air conditioning and heating, so it's cozy in any season.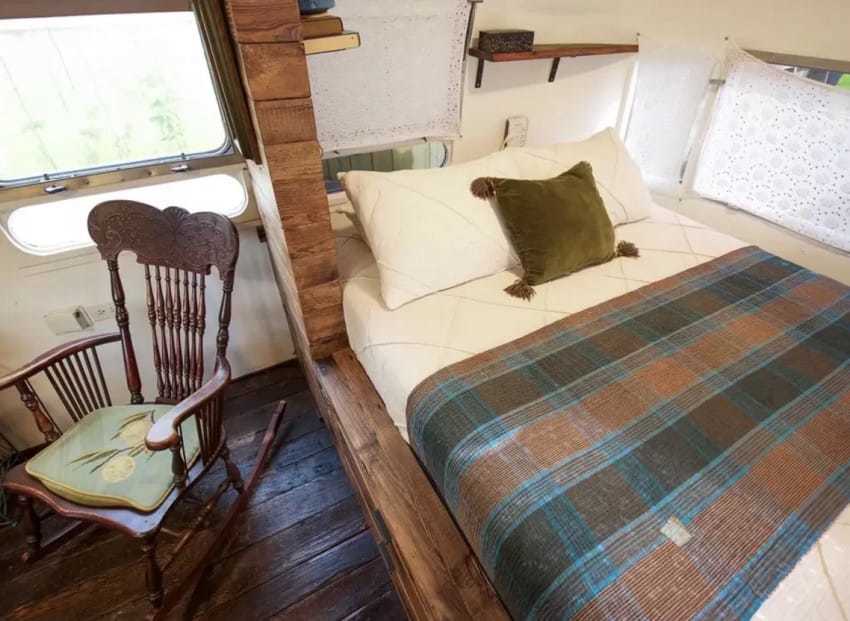 source
There's a queen-size bed in the back, complete with a charming quilt, and there's even a rocking chair for that extra-cozy factor.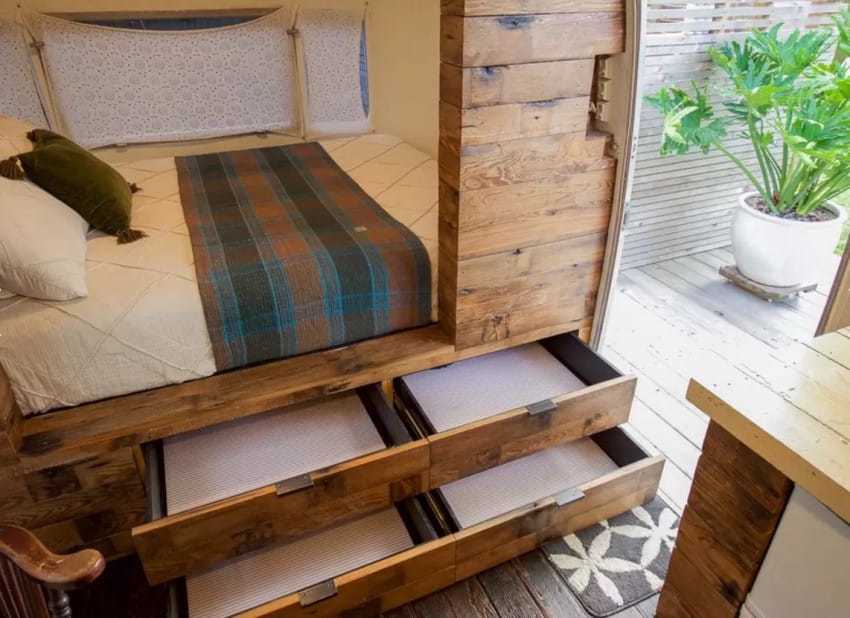 source
Clever storage space and many other incredible things everything one home needs. Watch below