His parents thought that maybe he was mad when he decided to live in such a tiny apartment. Christian Schallert lives in a 258 square foot – 25 square meters apartment in Barcelona, Spain. Yes, this is true! This 25 square meters apartment is super functional and it has enough space for everything. Maybe this sounds unreal to you but you will definitely change your mind when you see the video. The architect turned this tiny apartment into an impressive home and I definitely love it. The homeowner said that his home is active and you must always do some activity if you like to do what you want in it. Move the bed to make the couch, move the wall to make the kitchen or table, etc. Everything in this apartment is completely useful and functional. Take a look at the video and see this amazing tiny home.
If you are looking for a way to build your own small home, don't hesitate to check out this tiny home for under 6000 dollars.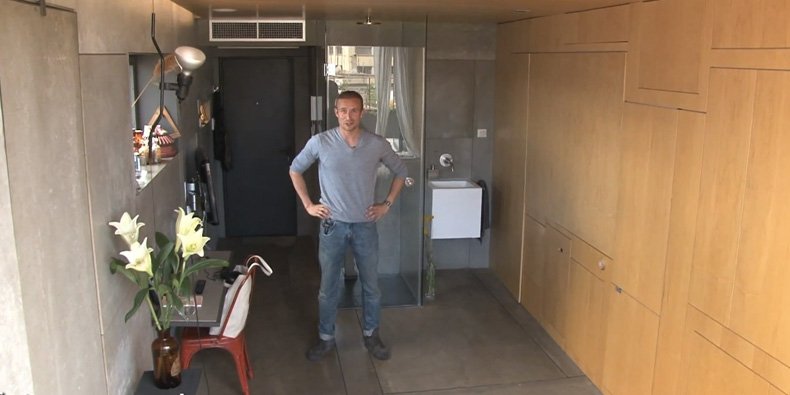 Aren't you amazed by all the practical ideas that can be seen in this apartment? It's a Lego-style home where everything is hidden, and you have to move things around to get to the desired elements. Although it's tiny, this place has everything that is necessary for a comfortable life. Plus, apartments in Barcelona, Spain can be pretty expensive, so this architect made the best design ever. I bet that you are all fascinated with the final product, so if you are living in a small apartment, this video will serve you to try and make the most of it in some creative ways.