Nowadays tiny homes at some peaceful and relaxing places has become very popular. More people decide to downsize their lives. Maybe you will say that there is no place for nothing in tiny home but we will not agree with you. With the innovative designs and the creativity of the designer tiny homes has been built with all necessary things for living. Funky equipment and functional like every other home.
We have been searched on the net and we found one really useful article with a plan how to build an ideal tiny home – cabin for around 6000$. Yes that is the price that is need for all materials and we proudly can say that we adore this small cabin.
The basic A-frame old cabin is 14 feet by 20 feet and may seem like ordinary from the outside, the inside can be spacious and brightly attractive. Anyone with basic carpentry skills can construct this classic one-room cabin. And sure the interior is about a different tastes and i m sure that you will fit all necessary stuff in this cool home. In the pictures below can be seen the price list for all materials. We are sure that you will want one maybe for a weekend house too. Amazing!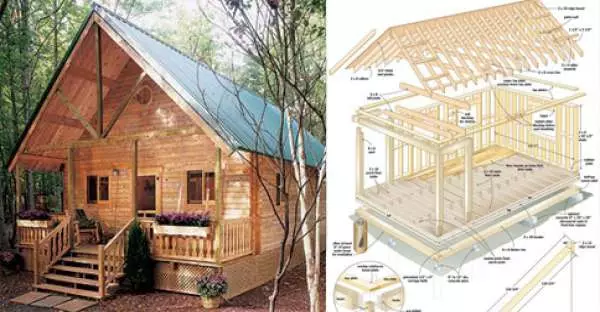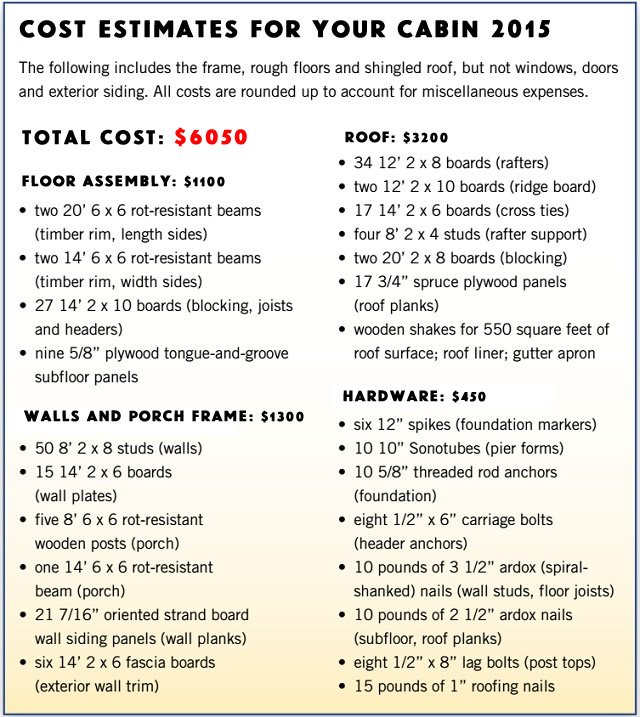 via stevemaxwell.ca