Bad carpeting can completely destroy home decor. Sometimes you need a good refreshment for your home and this hot summer days can be brilliant for doing that. In this article we are sharing with you and incredibly amazing and creative idea that we found on instructables. A cute and really innovative way to create a whole floor using a old pallets. This is one more genius usage of old pallets and we are so happy to share it with you.
The pallet wood will transform an unattractive room into a rustic paradise. There's really no need to hire home remodeling specialists or construction workers. You can do it your self and it is easy and just you will need a little effort. This is also a cheap way. Take a look below!
Step one: Getting started – collect enough pallet pieces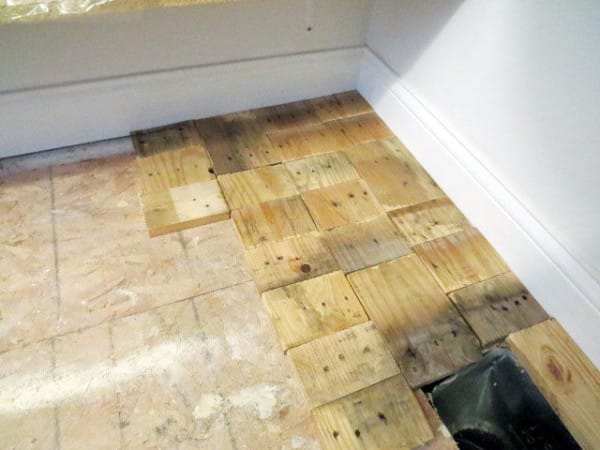 source
Next she picked up a roll of foam underlayment to add a layer of insulation.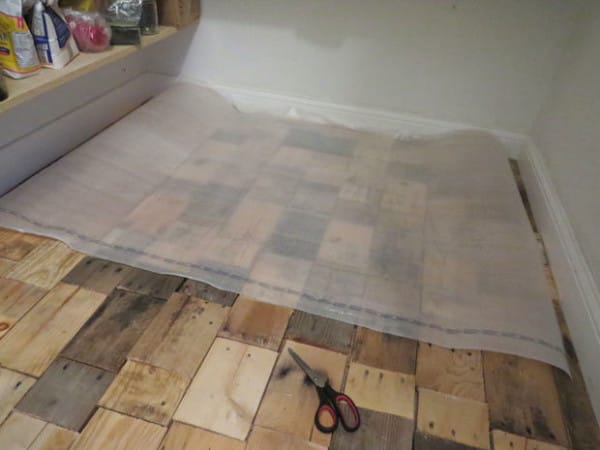 source
Start placing the blocks over the foam. She used a compressor and nail gun to secure the pieces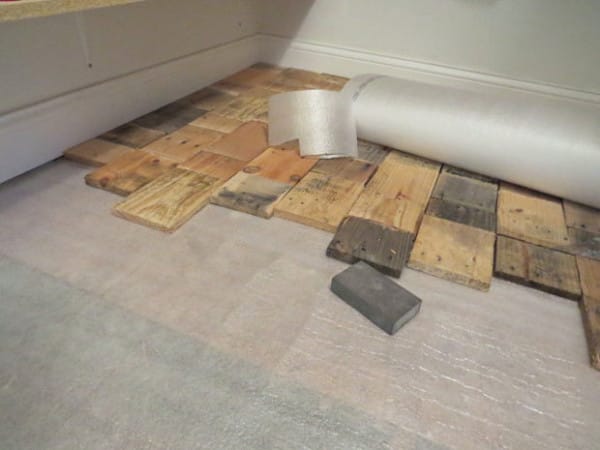 source
She uses smaller pieces to cover the step in the room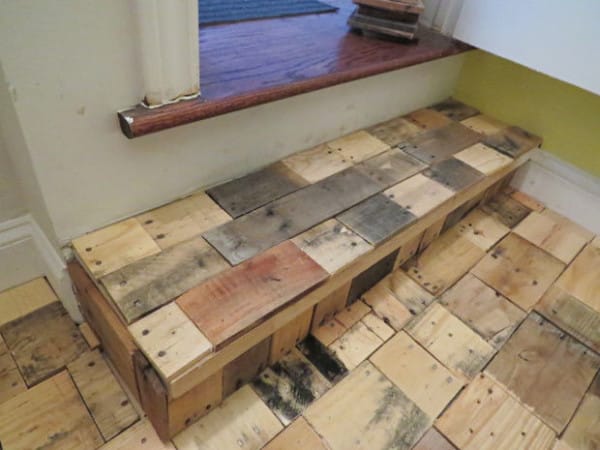 source
It was also necessary to grout and fill in all the voids on the floor. She mixed up a creation of fine saw dust, gloss oil based polyurethane, and mineral spirits to thin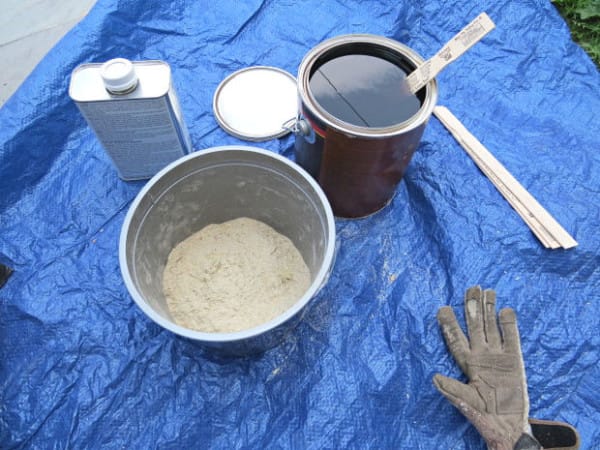 source
 last step was two coats of the same oil based gloss polyurethane.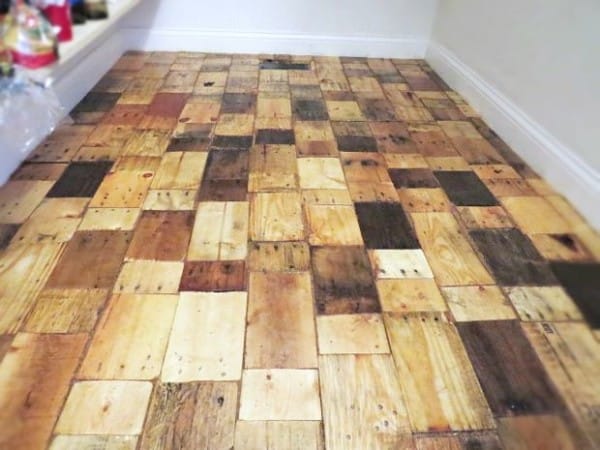 source
Here is the amazing rustic floor finished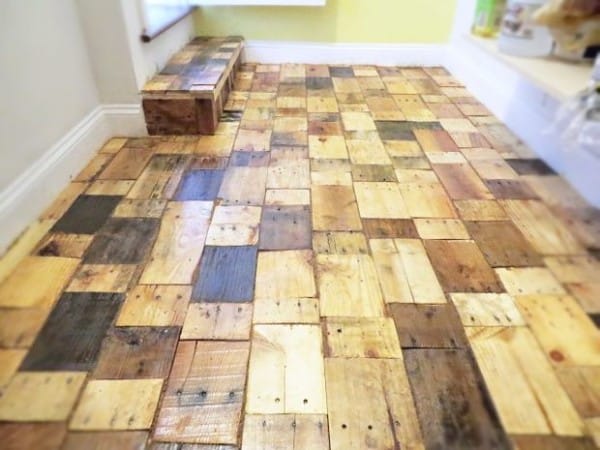 source