Andaman is an explorer's paradise. It is blessed with nature's bounty in the form of lush forested interiors, a plethora of wildlife, and of course, splendid beaches. That's not all, the island also holds historical significance. If you're a history buff, then do pay a visit to the Cellular Jail in Port Blair, the capital city. Adventure enthusiasts, fret not! There are plenty of adrenaline-thumping activities that you can indulge in while holidaying in Andaman. From scuba diving to getting a bird's eye view of the island through a helicopter, you can try them all.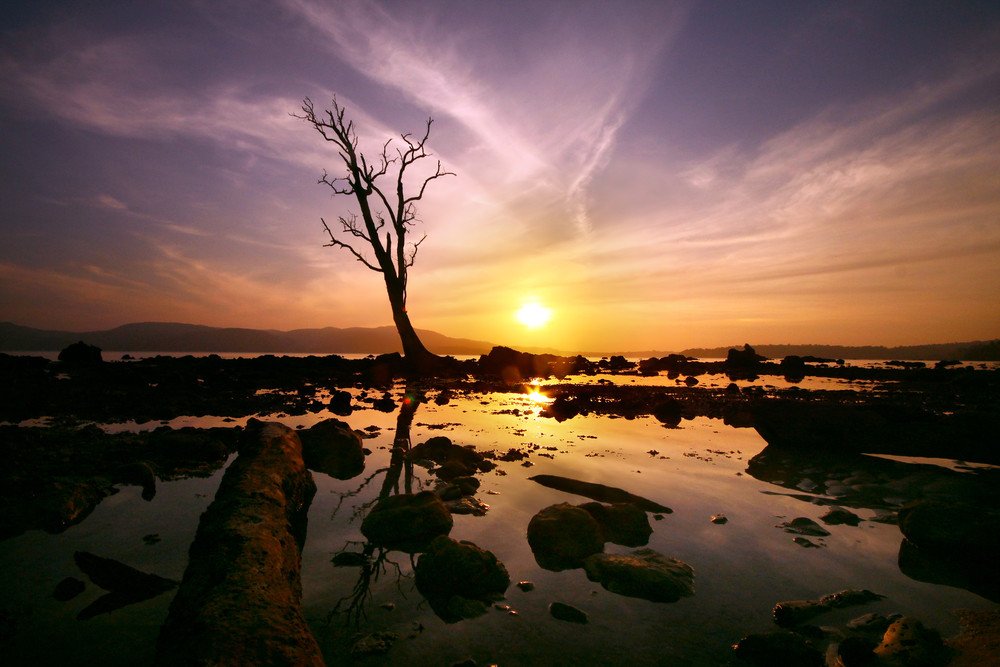 There are offbeat things that you can try in Andaman, if hitting the beach sounds too mainstream to you. Visit the Samudrika Naval Marine Museum in the capital, where you can learn about the anthropological and geographical history of the island. For those who find scuba diving a little too adventurous, try going on a cruise in a glass bottom boat. You can admire coral reef and many kinds of marine life from the comfort of your boat. Another of my favorite activity is Dolphin watching. Head to Havelock Island and watch these playful creatures. Customize your Andaman package according to your wishlist and enjoy a great vacation here.                                            
Here are some of the best places to visit in Andaman:
Radhanagar Beach
You absolutely must visit this beach on your Andaman tour. It has the reputation of being one of the cleanest and best beaches in Asia (by the T.I.M.E Magazines list of best beaches in Asia in 2007). It is situated on the popular Havelock Island and is famous for its turquoise waters, sandy shores, and palm-fringed shore. You can explore Havelock Island after relaxing at the beach.
Baratang Island
The Baratang Island has some rather unique attractions like mangrove creeks, limestone caves, and even mud volcanoes! Cruise through tropical mangrove creeks and click pictures while you're at it. The limestone caves in Baratang are another popular attraction. There are pretty formations of limestone from the top and bottom of the caves. Also, don't miss out seeing the mud volcanoes nearby.
Saddle Peak National Park
The Saddle Peak National Park is a bio-diversity haven- a paradise for all you nature and wildlife lovers out there! You can trek your way across the peak and spot indigenous animals of Andaman like the wild pig, hill mynah, and the Andaman Teal among others. Other close by places that you can visit are Ram Nagar Beach, Ross and Smith Island, and the Kalipur Beach.
Barren Island
Any clue where the only active volcano in South Asia is located? That's right, right here on Barren Island in Andaman! You will a need a special permit to visit the place but it is worth the effort. You can indulge in snorkeling, scuba diving, and fishing around the island, making it a memorable experience for you. Although it is famous for water sports activities in its surroundings, the island remains true to its name – it is barren due to previous volcanic eruptions, barring a few species of birds and flying foxes.
Corbyn's Cove Beach
This is one of the beautiful beaches in Andaman. It is quite close to Port Blair and easily accessible. Enjoy the sea breeze and take a quiet walk by the beach. There are many beachside restaurants serving delicious seafood. You'll also spot souvenir shops close by. If you're looking for a vibrant beach with lots of activity, then this is the place for you. I suggest you visit the beach before dawn so that you can sit back on the sandy shore to watch the sunrise.
So don't wait, pack your luggage already! Head to our country's very own beach paradise and make the best out of your vacation.