Car problems used to be so much easier to diagnose in the past. All you needed to do was drive and listen. When any alarming sounds happened, you knew that something was wrong, and the car needed repair. That's when people used to visit mechanic, who had no more than exhaust gas analyzers and distributor machines. They were considered high technology equipment.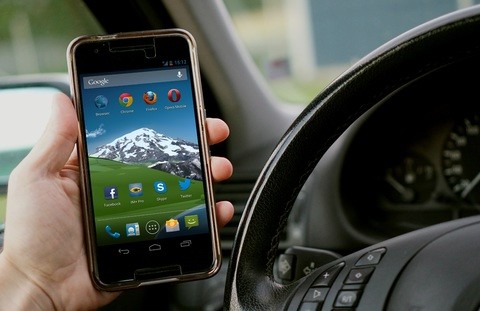 But, times change quickly, and things that were considered advanced technology back then, are now outdated. Technology advances so fast, and cars quality as well. Vehicles have better performance, but these days it's pretty much impossible to diagnose what's wrong with them without special equipment. When p0171 and p0174 codes light on your dashboard, you know that something is wrong, but honestly, is there anyone who knows what these codes mean? It's very unlikely.
So what's now? Time to visit your mechanic? Not necessarily. You don't have to go to the service station to be able to diagnose error codes anymore. Times have changed in favour of customers. Various smartphone applications can connect to your car's computer, read the error number, and provide you with information about these codes.
It is one of the reasons why DIY car repairs became so popular. The very first versions of code reader applications were imperfect, and unhandy to use because of the cable. However, they developed really quickly, and now all you need to unscramble the error code mystery is a Bluetooth connection, and applications, that you can often download for free. They allow you to read your code number, reset check engine light or even follow your car data stream real-time.
How do these applications work?
1996 was groundbreaking in vehicle's world. That's when all the cars were equipped with onboard computers. They are regularly reading your car systems status, and this data is stored in the car's computer as DTC, which is an abbreviation of Diagnostic Trouble Codes. Mechanics were able to download the stored data, using their methods, in order to get information on what's wrong with your car, or why it doesn't want to run.
With technology progression, computers have become more and more advanced. The new generation of error codes known as On-Board Diagnostics began, and soon after OBD-II came to live. Modern cars have sensors placed pretty much everywhere. They allow the computer to keep track of your car's performance, and react to any abnormalities as they happen.
To read the information, the tech guy has to connect a computer to the dash port. After the data is downloaded, he can change or even reset the car's settings. Technicians use computers to this day, but smartphones have become so powerful that they can deal with the car's computer work as well. On top of that, no wire is needed, as they are allowed to connect via Bluetooth. Once these applications are connected, they show you the number and error explanation. Then you're able to evaluate – do I want to fix it myself, or do I want to bring the car to a mechanic?
What do you need except mobile phone device?
However, the mobile phone is not the only thing that you need to find out what the problem is. Apart from the smartphone, you'll also need the right adapter. The cost of these devices isn't too high. You can get them for about $10 from Amazon; however, it's possible to find even cheaper ones. Just make sure that they are compatible with both Bluetooth and OBD-II.
When you have the adapter, the last thing you have to do is find a diagnostic port of your car, and plug adapter there. The diagnostic port is usually located underneath the steering wheel. If you can't locate it, find out your car manuals. It should be described and shown in a graphic.
Pairing adapter with your phone
When you connected adapter to diagnostic port you need to pair your phone with it. To do so, open Bluetooth menu on smartphone and scan for devices. If your phone can't find the adapter, try to unplug and plug it again. Now, the adapter should be shown in the closest devices list. Enter the PIN on your device, which in most cases is 0000 or 1234. If the password is incorrect, you should look for it in the manuals. Devices should now be connected.
Now you can check any error that can occur in your car. Thanks to this method, you'll save yourself a lot of trouble, time and money. That's why mobile phone car applications are getting more and more popular.