Long flights can be exhausted, especially if you are flying in economy class on a small plane. However, even flying in a place with limited legroom can be convenient. Here are some tips to help you make your trip more comfortable and peaceful.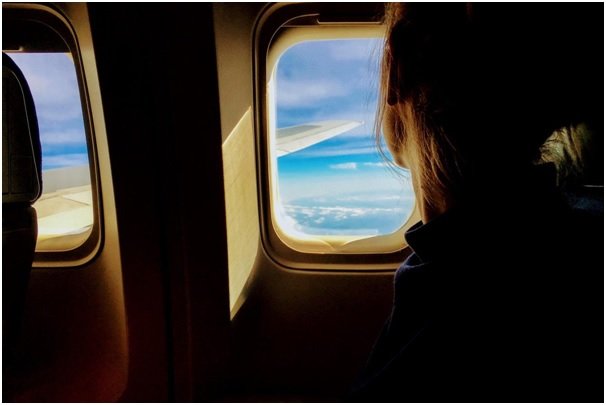 Dress comfortably
You never know how it will be on a plane: hot or cold. Therefore, wear clothing that is easy to take off, such as a sweatshirt or jumper. Soft, breathable clothing will make you feel comfortable and relaxed. You shouldn't wear woollen clothes, especially if it is a warm, spiky sweater.
Empty your pockets
Important trifles that may be useful during your flight are better put in your hand luggage. Don't fill your pockets, otherwise, you won't be able to sit in the chair comfortably.
Wear comfortable shoes
During the flight, you need comfortable shoes that can be easily slipped off. Avoid high heels. Passing the security, you may be asked to take your shoes off. Your legs can swell during the flight, so it's better to slip your shoes off. You can bring socks or comfortable slippers with you.
Don't forget about earplugs
A long flight is a serious test, especially if chatty passengers or crying babies fly with you. When you go from New York to St. Petersburg for 10 hours, sleep is the best way to pass the time. Earplugs will help you get rid of the noise and fall asleep. This is especially important when you want to join a private guided tour on the first day of your arrival.
Choose the right place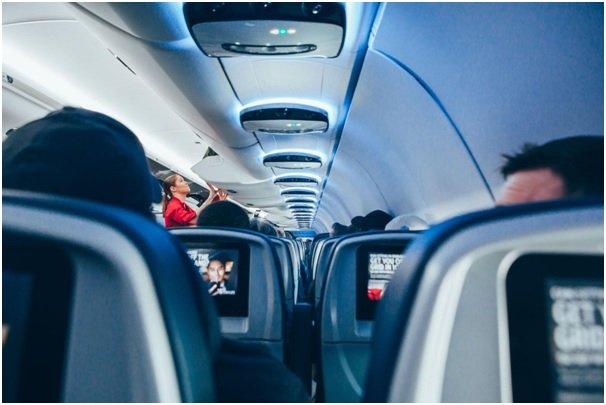 Not all seats on the plane are equally good. Choosing the right place can help you sleep comfortably. For tall passengers, it's better to pick the aisle seats. If you want a nap just take a seat at the window. In any case, we recommend you to take a seat in front of the plane. The back usually suffers from engine noise.
Drink water
The humidity level in a plane is much lower than in a normal room. It is best to drink water in flight. You can make up for the lack of moisture in the body with water. Don't drink a lot of coffee. Most likely, you will feel more tired after the flight.
Bring snacks
A light but healthy snack is great for flying. You can take, for example, fruits. You shouldn't eat fatty or spicy snacks. Remember to pack your food in a plastic bag.
Use a pillow
Even if you know all the ways to be comfortable on a long flight, without a pillow your journey can be ruined. Many airlines provide pillows and blankets for extended flights. But you can always take your neck pillow. If you don't have one, use your sweater that you can roll up and put under your head.
These simple tips won't make your flight shorter, but will definitely help make it more comfortable. Don't forget about the comfort of other passengers. A calm and friendly atmosphere makes your journey more pleasant.