Are you a pasta lover? Do you cook it often? Pasta is one of the foods that most people have declared as their favorite. People enjoy eating and preparing it especially for dinner, so pasta is considered to be the most cooked meal for dinner in the world. If you belong to the group of people loving pasta, here we present you some easy recipes to prepare the most delicious pasta sauces. We are sure you will adore their taste and the easy way they are prepared. Read these fast pasta sauce recipes and try them for the next meal. You won't be wrong.
1.  Red Pasta Sauce:
To prepare this  minced meat sauce  you will need  the following ingredients: 1 tablespoon of olive oil, 1 peeled and small diced yellow onion, 10 finely minced cloves of garlic, 1 seeded and small diced red bell pepper, ½ cup of Cabernet Sauvignon, 1 pound loose. Italian sausage, 1 pound ground beef, 2 each 28-ounce cans of crushed and whole peeled tomatoes, squeezed with hands, 2 tablespoons of dry basil, 1 tablespoon of dry oregano and Salt and pepper to taste. In a large pot, place olive oil and add finely chopped onion. Then place the pan on a medium heat for about 20-25 minutes until the onions are golden brown. Add the garlic and peppers and fry for another 8 minutes. Add the minced meat and fry more until it is well roasted. Finally add the tomato puree and let it stand on low heat for 1 hour. Season with salt and pepper. Serve with boiled pasta.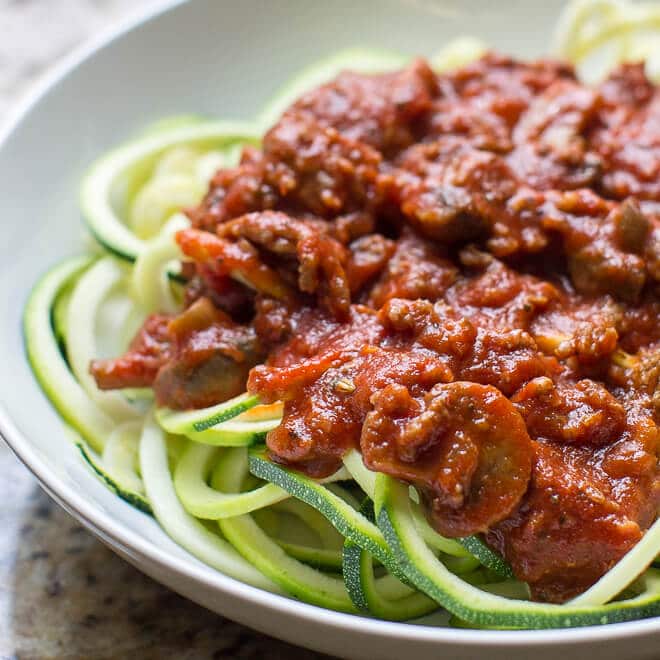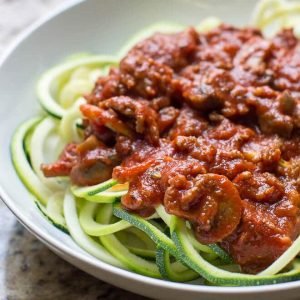 source
2. Pesto sauce
The ingredients you will need for this sauce are the following ones: 1 cup of fresh basil leaves, Juice of ½ lemon, 1 tablespoon of pine nuts, ¼ cup of grated Parmesan cheese, 1/3 cup of extra virgin olive oil and Salt and pepper to taste. Put all ingredients in a small bowl and chop them nicely. Then add the olive oil and the sauce is ready. Season with pepper and salt and serve with boiled pasta.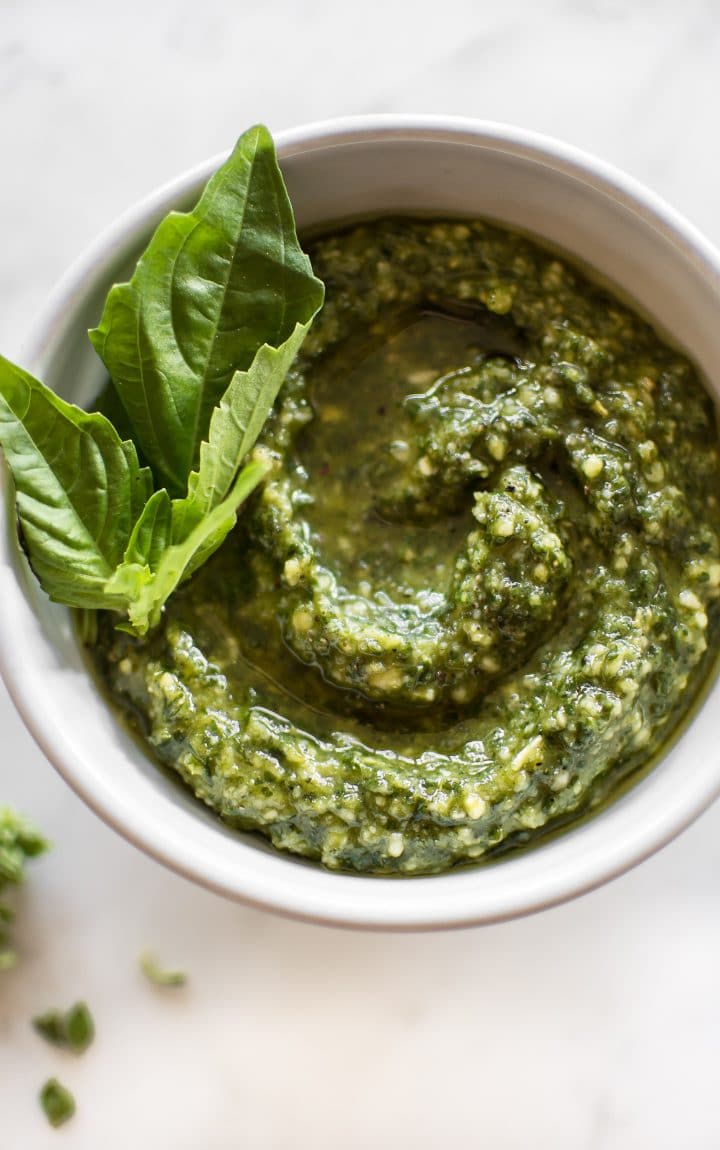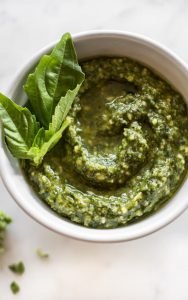 source
3. Aglio e Olio sauce 
For this pasta sauce you will need ½ cup of extra virgin olive oil + 2 tablespoons, ½ cup of finely minced garlic, 1/3 cup of chardonnay, Salt and pepper for taste and finely minced parsley for garnish. Heat 2 tablespoons olive oil in a pan on medium heat. Then add the garlic and fry for about 3-4 minutes. Add the wine and allow to boil. Garnish with parsley, and season with salt and pepper. Apply it on cooked pasta.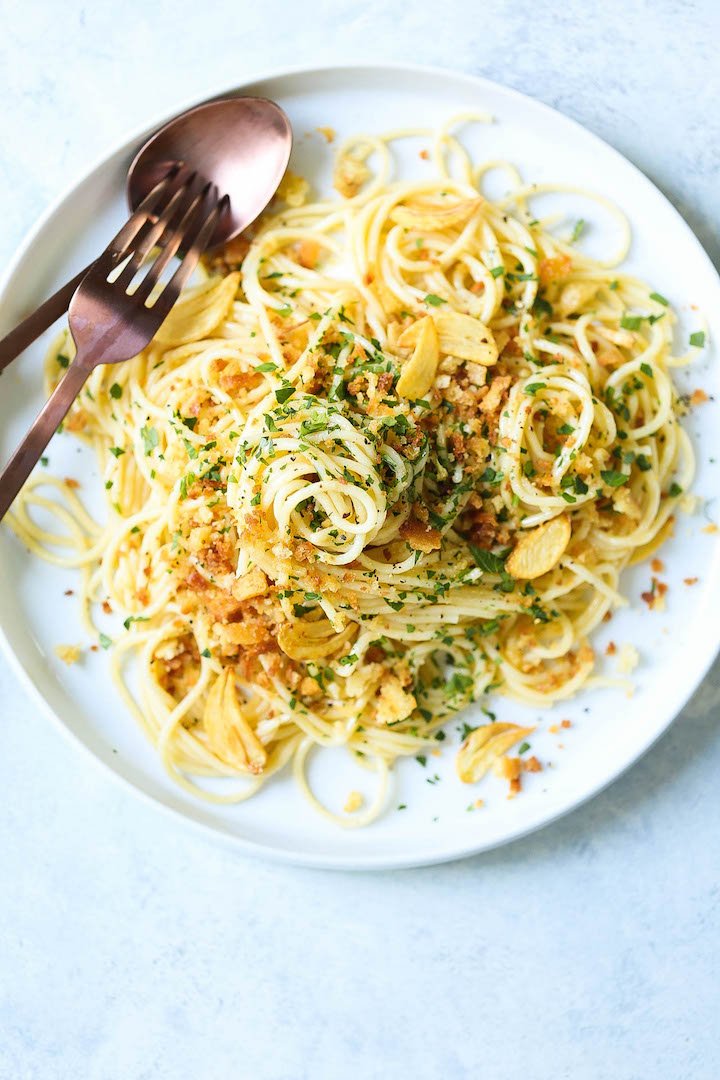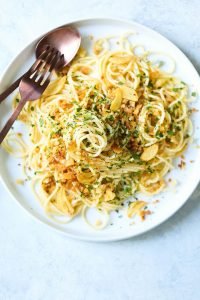 source