Every anniversary is a treasured milestone for a couple. After the excitement of getting to know one another, the engagement, the wedding, and the honeymoon, life returns to normal. While in some marriages, love changes from that over-the-top infatuation to a mature, more profound feeling; other times we get caught up in everyday troubles and forget why we married our spouse in the first place.
Wedding anniversaries are the ideal time to step back from the bustle around us and reconnect with our partner, and re-discover that beautiful, fun, energetic person with whom we fell in love.
This article is not about the physical making of a bouquet but about the sentiment that creates that special gift. We tend to think of a bouquet of flowers for the anniversary of a marriage, but it can mean so much more.
The Merriam Webster dictionary defines the word as a bunch of flowers fastened together, a medley of songs, a compliment, a distinctive fragrance, the aroma of quality, or a tremendous artistic performance.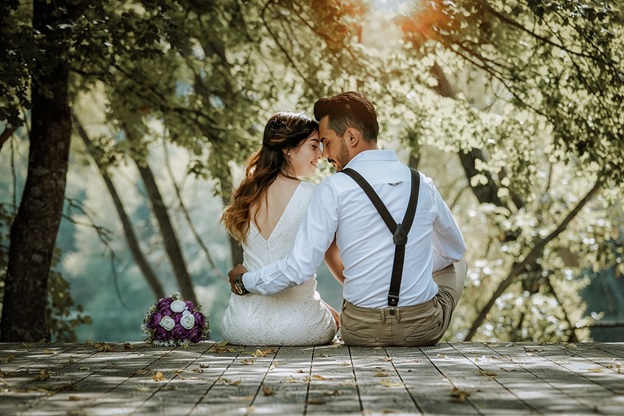 How to Put Together that Special Bouquet
It doesn't take much to rekindle the passion you both once felt. All it takes is a little bit of thought, an element of surprise, and making every moment count.
Gifts don't have to be exorbitant. There are traditional anniversary presents and flowers that mark every year of your marriage. They are superb ways to guide you in coming up with that bouquet of love and care.
Be creative and don't apply these ideas at face value. Imagine receiving a sheet of photocopy paper for your first anniversary or a block of wood for your fifth. Unless your partner is a fanatic DIY enthusiast, you may find yourself in the dog box – if you're lucky.
We've compiled some suggestions to help you make a wedding anniversary bouquet that'll impress your partner and fire up your marriage.
1st Anniversary
Your first anniversary is a time of joy and excitement, and the traditional flower for this occasion is the carnation. A legend says that giving a bouquet of carnations will cause an immediate and everlasting love. The traditional gift is paper. You got it!
Find a beautiful piece of designer paper and write a poem, a letter, or even steal the words from one of your partner's favorite songs. Roll it up and tie a beautiful ribbon around it. Then, take them to a beautiful setting at sunset and give it to them.
3rd Anniversary
The Sunflower best symbolizes three years of marriage. The strong stalk stands for the strong foundation you've built, and the vibrant yellow petals radiate out with passion and love. Sunflowers follow the sun, and this may be the right time to do something adventurous.
The traditional gift is leather, so how about horse-riding along the beach or roping some steers. If that doesn't take your fancy, find something you can do together, such as dance or cooking classes. For some, the latter will be adventurous for either the cook or the recipient.
6th Anniversary
The sixth anniversary is one of those anniversaries that have interesting gifts. Traditionally you will give sugar, candy, or iron on this occasion. So what are we going to come up with to match these different ideas?
We're thinking of some fun activities such as bowling, crazy golf, playing games in a game center, or a night at the cinema. Golf will match both these as you can hit the ball with the iron and load up on candy.
Don't forget the flowers. What better flower to represent the unique ways your love has grown over the past six years than the Calla Lily. Ancient civilizations believed that the Calla Lily has a magical light source that radiates from inside and symbolizes your marriage that shines for all to see.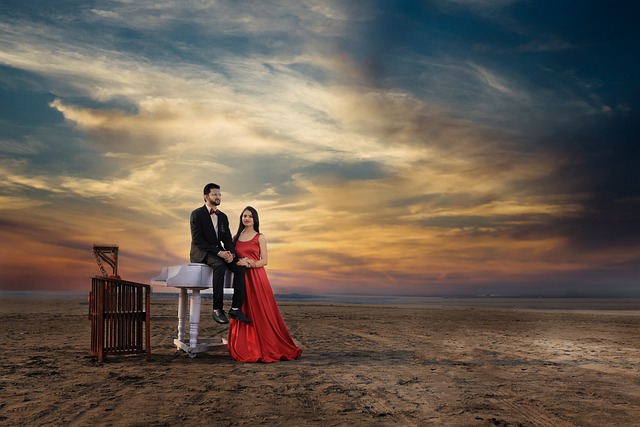 9th Anniversary
Pottery is the gift for this anniversary, and you could buy a ceramic bowl.
However, why not try something different and book a pottery class, have some fun, and create some lasting memories. What does it matter if the coffee cup comes out wonky, it'll always be a reminder of your time together.
The beautiful Bird of Paradise flower is ideal for this occasion as it represents the exotic qualities of marriage and points to the adventures still to come.
12th Anniversary
Your 12th Anniversary is the ideal opportunity to book a couples spa day. It may not be something you would think of, but it's a great way to feel pampered and spend time together.
This occasion is also the right time to buy and show off that gorgeous silk robe and a bouquet of peony flowers that'll enhance the day. These intricate blooms adorn many auspicious ceremonies worldwide and resemble the feathers of a gracious swan.
15th Anniversary
Congratulations, 15 years is one of those special occasions and calls for the most appropriate flower of love, the Rose. Wake up to a bouquet of red roses and a good hot bath with rose petals floating on the surface. That might be more appropriate after a long day at work to come home and relax.
Traditionally crystal is given on this anniversary, and it talks of quality, timelessness, and clarity. Plan a romantic dinner at one of the most exclusive restaurants or clear the home of all distractions and arrange for a dinner service to serve you.
Make sure there are roses on the table and crystal glasses filled with bubbly champagne. Spend the time together and re-connect.
A Final Thought
We hope that the ideas shared have changed your thinking around making a wedding anniversary bouquet and that you'll find new ways to show your appreciation and love for each other.
An anniversary needn't be an extravagant affair, but it does need thought and commitment, just like your marriage.
An anniversary is an opportunity to remind ourselves why we chose our partners and what attracted us to them in the first place. Their strengths, compassion, abilities, humor, and commitment to love and honor each other through all that's thrown our way.