St. Patrick's Day is around the corner, and if you totally forgot about the holiday just like I did, you are going to find these ideas very useful. The last-minute St. Patrick's Day decor ideas will help you add the festive vibe to your home in an instance. They are easy to make, so it's totally worth challenging yourselves with a new DIY project. Scroll down through the ideas and get down to work to recreate your favorite decorations.
The possibilities are truly endless and I bet that you will find the perfect festive decorations that will fit in your existing decor. Celebrating each holiday with special decorative objects will give you a whole new perspective of things, and you will surely cherish each one more and more when you spend time getting ready for it. Let's make this St. Patrick's Day amazing!
Mini Banner
Isn't this mini banner adorable? You don't always need bold and big decorations to make a statement. Even small and minimal banners can add a festive vibe to your living space. Insert them in your flower pots and enjoj the setting.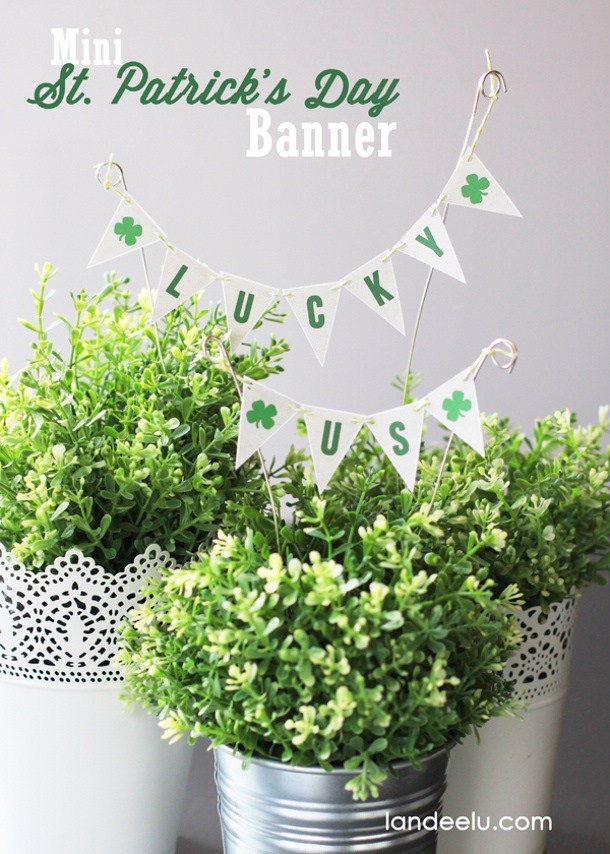 "Lucky" Frame Decor
There are tons of crafts that involve frames. They require minimal effort, so when you are running late just grab the frame and do something with it. For this holiday you can cut green clovers or just the word "lucky" on an eye-catching background. Personally, I love the second design more. What about you?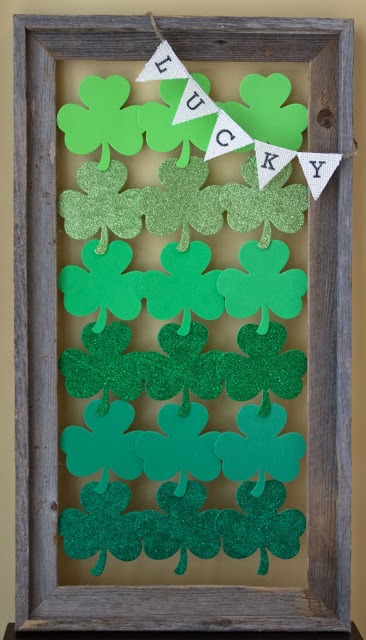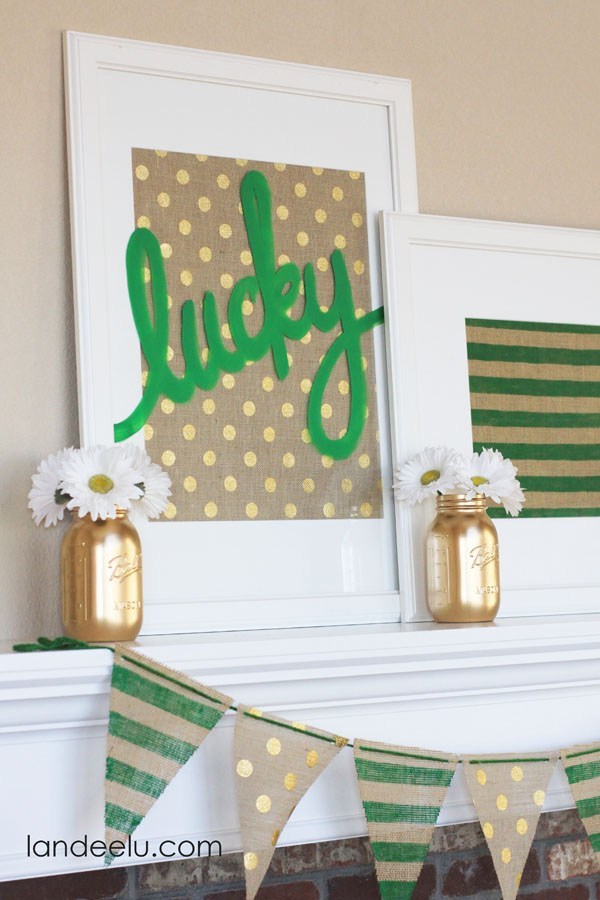 Mason Jar Vase
Do you have green mason jars and you have always wondered what to do with them? It turns out that the upcoming holiday is the occasion that you have been waiting for. Decorate it with twine and your brand new flower vases will be ready before you know it. Even if the jars are not green, you can experiment and come up with a new design.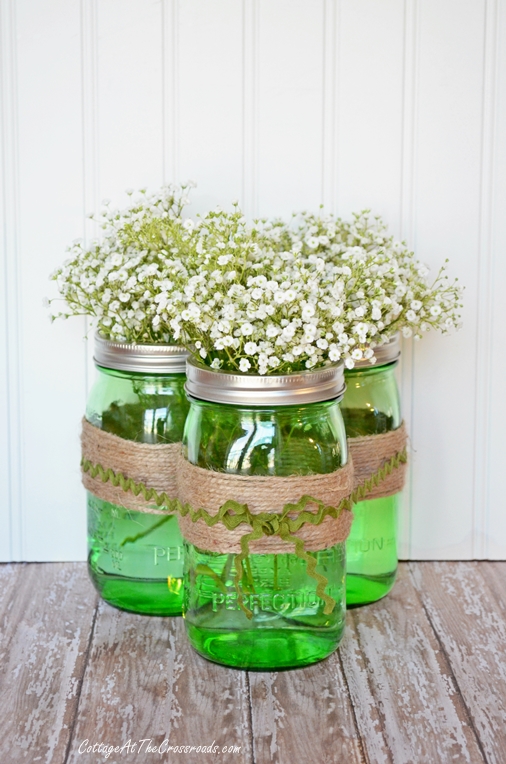 Balloons Decor
What's a holiday celebration without balloons? This decoration is ideal for you if you have children. Children are always going crazy for balloons, aren't they? Get four green balloons and tie them together in the shape of a clover. This decoration is perfect even for the less skilled ones!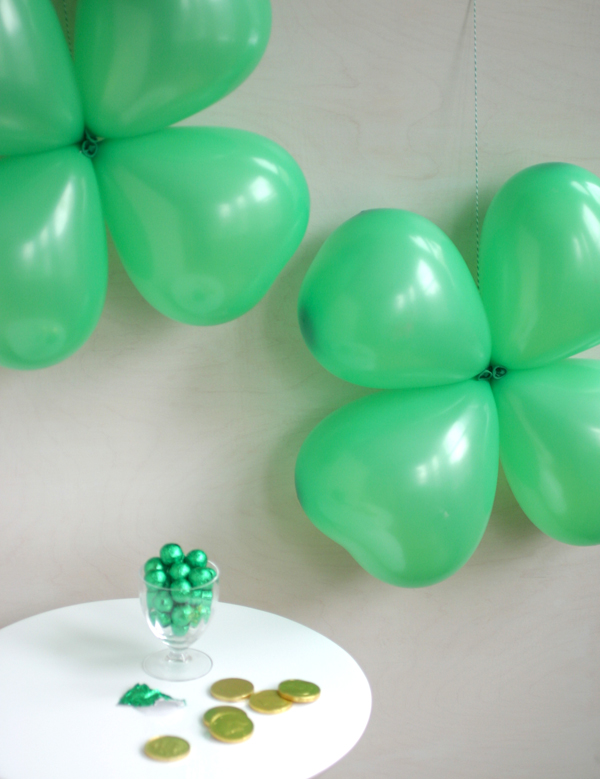 St. Patrick's Day Wall Decor
If you love wooden signs, check out this idea. It will fit perfectly on an empty wall. This St. Patrick's Day decor is so good, that I'd love to keep it all year round. Won't you like to have it displayed all the time as well?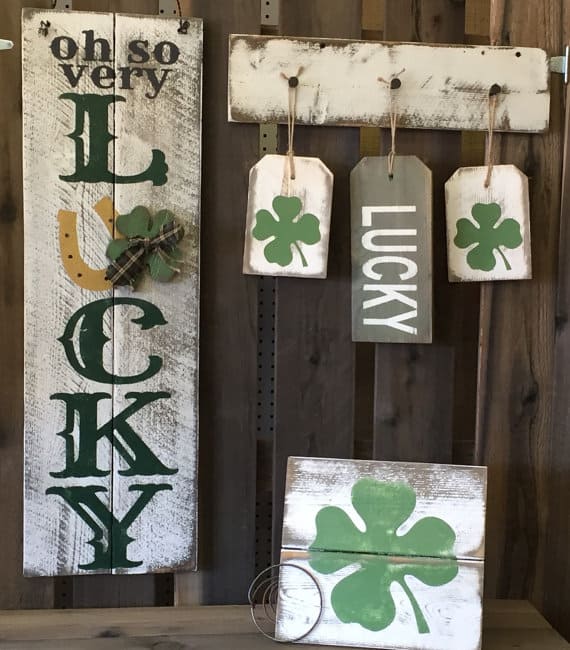 Clover Mason Jar Decor
Here's another super cute decoration with a mason jar. Mason jar crafts are the cheapest crafts ever, so whenever you want to make something new without breaking the bank, this is it. This is such a nice way to welcome spring too, and have some flowers displayed in a lovely way.
Festive Bar Decor
Are you having a party for the holiday? Go ahead and decorate your bar in order to make it unique and joyous. I'm sure that you will make some wonderful photographs too!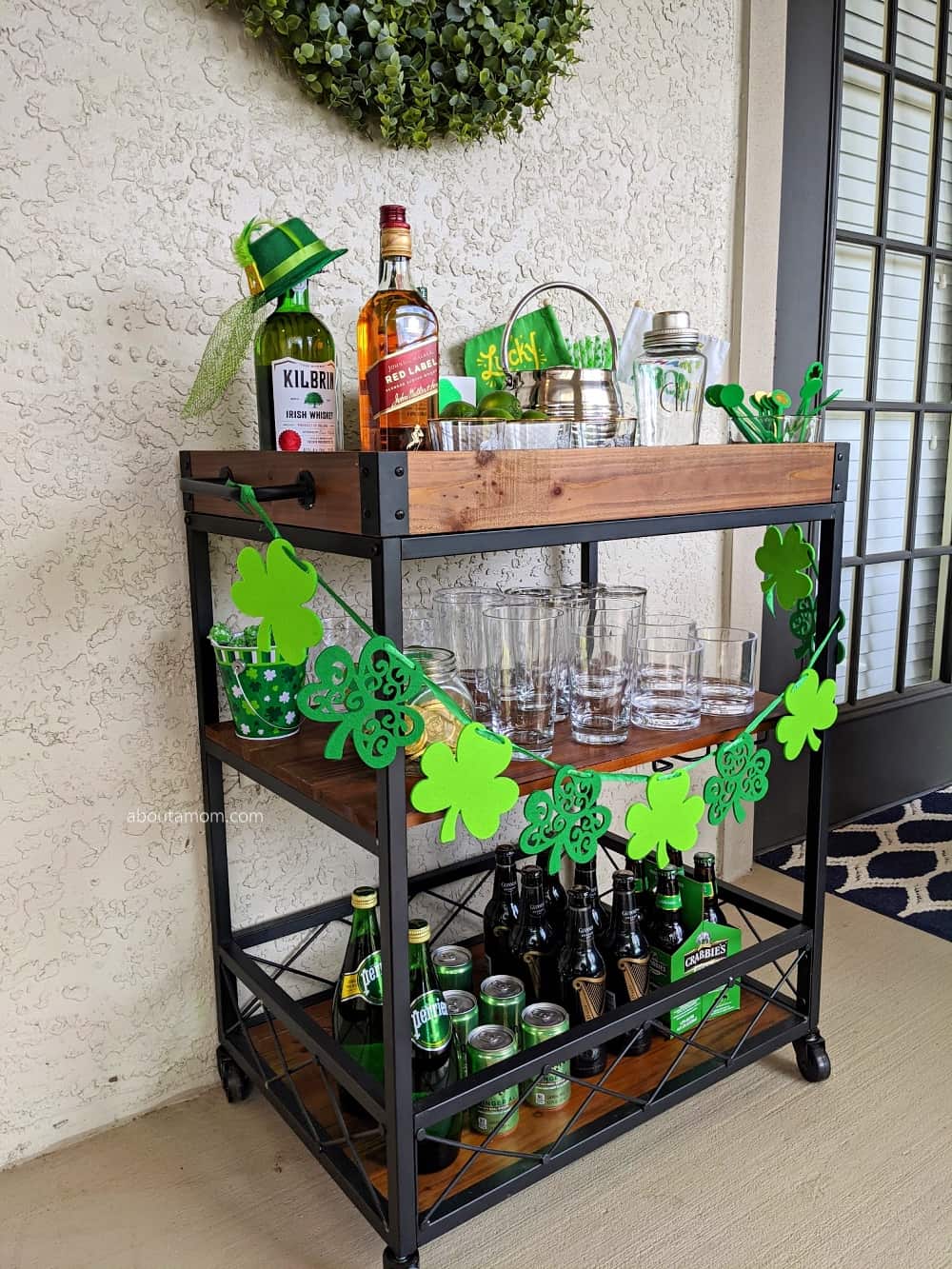 St. Patrick's Day Table Setting
There are people who enjoy a festive table setting for every holiday, and St. Patrick's Day is not an exception either. How do you like this festive tableware?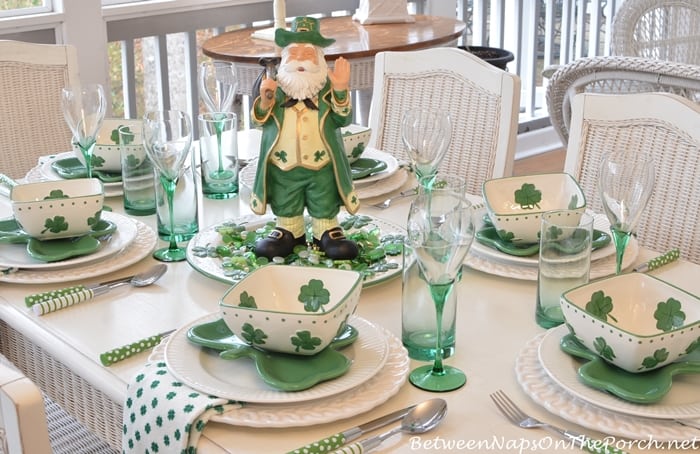 St. Patrick's Day Front Door Decor
Your guests will feel special when welcomed with a festive wreath on your front door, and you will feel better when you come home as well. Decorations have the power to improve your mood, so don't hesitate to add one to your entryway. Use your creativity and imagination and feel free to use anything that comes to mind. Clothespins are a possibility as well! Washi tape can help you make them eye-catching with ease.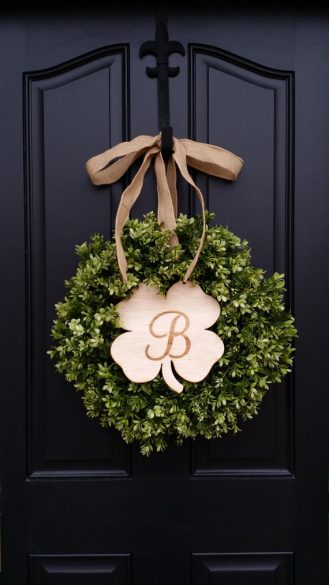 Festive Table Decor
This is another stunning table setting that has left me speechless. Wouldn't you enjoy having dinner on this holiday right here? I'm definitely recreating the idea!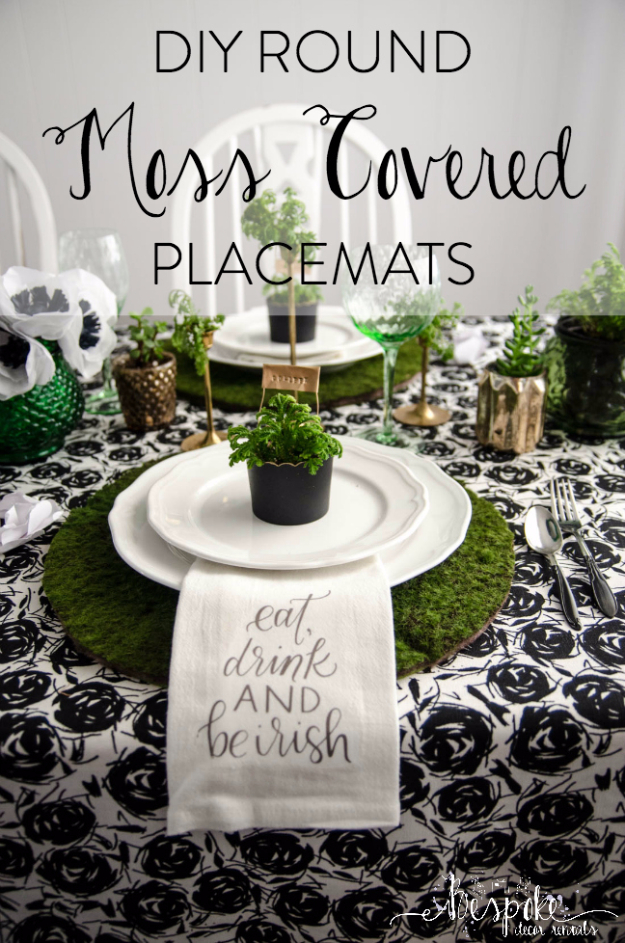 St. Patrick's Day Decor
Wooden signs are great because they will last you for years to come, so investing in ones is not a bad idea at all. This lucky sign is really cute and will look amazing anywhere you put it.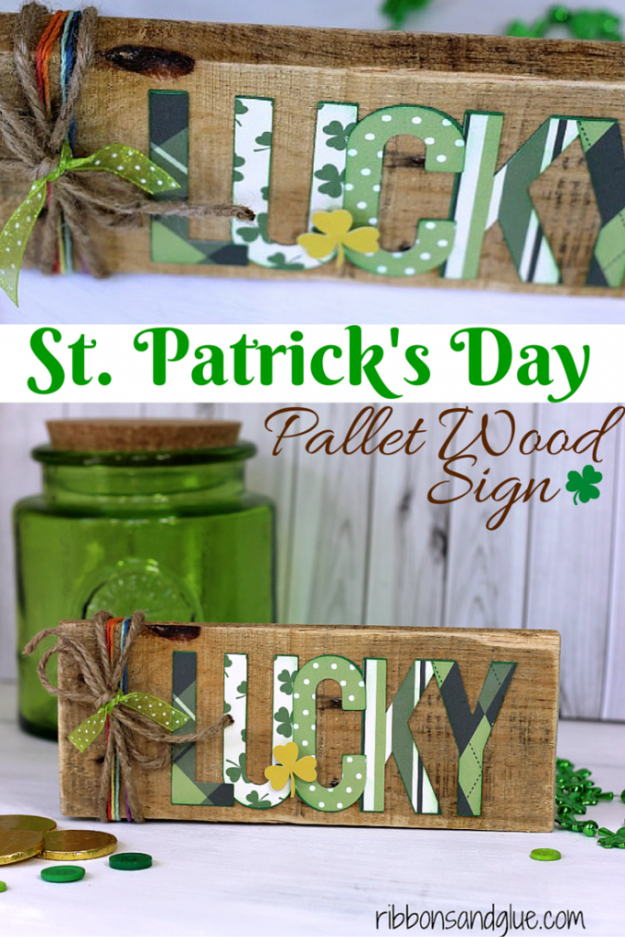 And just when you thought that your home won't be decorated in the festive mood again because you totally forgot to get ready for it, you get these great St. Patrick's Day decor ideas. Which one would you like to give a try?