Catering is a $14 billion industry in the United States, and it's showing no signs of slowing down. In fact, it may speed up. So many events were canceled during the height of Covid-19, and people are scrambling to reschedule them. Weddings, corporate functions, and other types of gatherings are all filling up schedules and in need of food for their guests.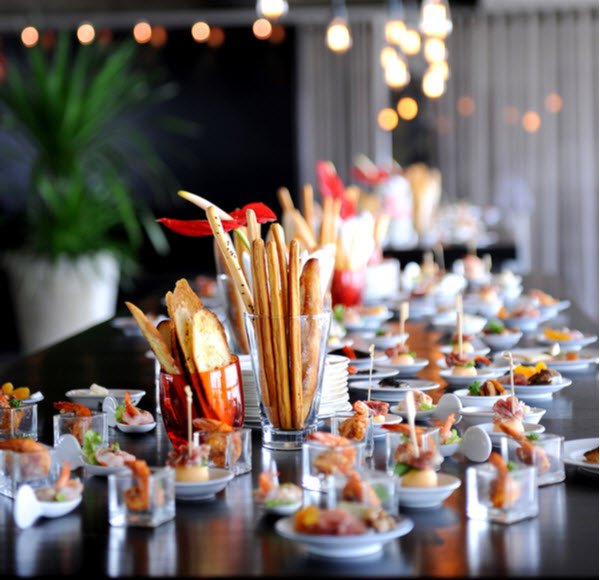 If you have waded into the catering business, then you have chosen the right time. The business is bouncing back, and you can get a slice of the pie. Hopefully, you have a love of cooking and enjoy working with a variety of people in a variety of circumstances. However, as a caterer, it's' not just your job to make the food and get it on plates. There is much more you need to know. Here are some tips for how to organize your first catering event.
Work Out a Serving Style
In consultation with your client, figure out what serving style you will use. For example, you can have a buffet, a sit-down dinner, or a family-style meal. A buffet involves having stations that guests will visit to choose what food they want and to serve themselves. It tends to be more cost-effective for the client because they don't need to pay for as much staff.
Sit-down dinners are for formal events. This is where each guest is brought a plate of food at each course. Family-style is when each table is provided with platters of food, and the guests can serve to themselves like they would at a family gathering. This is more cost-effective and makes it easy on you since your staff only has to service a few tables as opposed to many individuals.
Get Your Best Dish Included
The thing about catering is that every event you work in is an opportunity to find new clients. Any one of the guests present could be looking for catering services in the near future. You want to put your best foot forward, especially if it's your first ever event. That's why serving your signature dish is so important. It will provide the wow factor that you want the guests to experience. It might be that your client doesn't want that dish on the menu, but you should do your best to get it included.
Pay Attention to Details
There are many catering companies out there, meaning you no doubt have competition. Therefore, you must do whatever you can to set your business apart. Creative flourishes and finishing touches will provide that extra wow factor on top of great food. For example, you can offer your client the option of having custom toothpick flags for hors d'oeuvres and cocktail foods. This will help your client add to the theme of the event. Or, if you have permission, you can use those flags to promote your own brand. Other details that will add some wow will be specialty dishes, fun options like a chocolate fountain or a nacho bar, or even stylized dishes and cutlery. Again, use your creativity to do something fun and appropriate.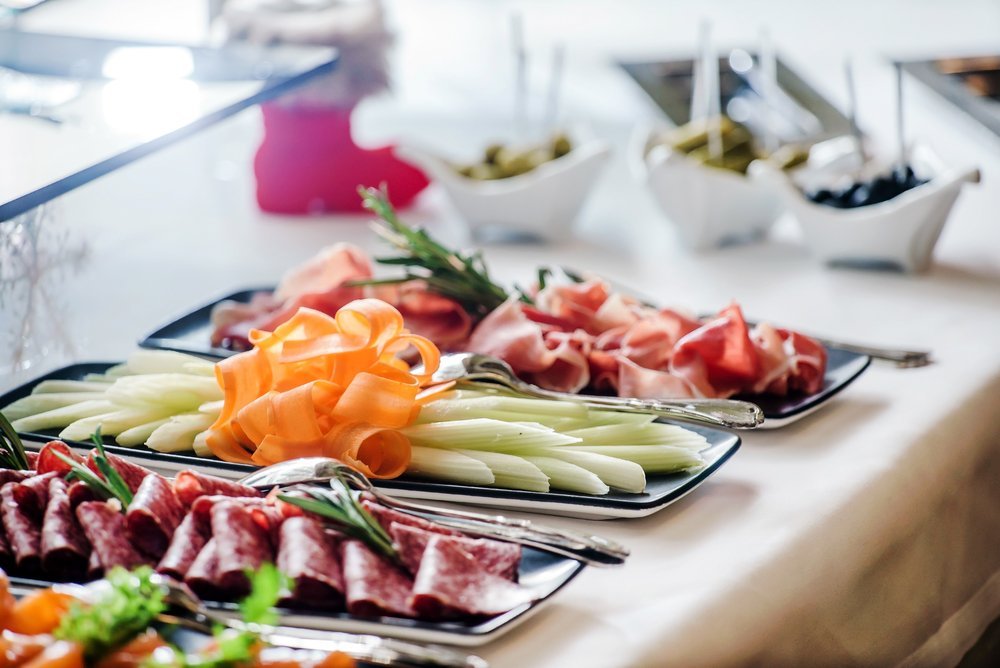 Practice Proper Food Safety
Food safety is crucial for any food-related service. However, when it comes to catering, it can get even more complicated. There are always risks if you are moving food to different locations or working as a team in a busy kitchen. Make sure that you keep cutting boards for raw meat separate from vegetable and cooked meat boards.
Staff should be wearing gloves when necessary or cleaning their hands regularly. If gloves or hands come into contact with raw food, they should be changed or washed. To kill germs, utensils and dishes must be cleaned thoroughly with hot water and dish detergent. Always have a plan ahead of time with your staff for food safety so that there are no misunderstandings or mistakes.
Monitor Your Temperatures
Moving food from place to place and having food kept in warmers for long periods can create food safety issues. You need to regularly check temperatures on your warmers as well as with your coolers. You don't want food to cool down too much, otherwise, bacteria can start to grow. If you find the temperature has dropped too far, then you will need to rotate the food as soon as possible. You should have a process in place to do this efficiently without affecting the service to the guests.
Do As Much As Possible Ahead of Time
The day of an event can be very hectic. You often start very early in the morning and work through the day preparing food, organizing your staff, and cleaning up after yourself. Instead of doing all of that on the same day, do as much as possible during the days leading up to the event. As long as it is safe, chop food, make sure dishes, pots, pans, and appliances are clean and ready to go, and even load up vehicles ahead of time if you need to. The more you can do before the big day, the less pressure you will have and the more flexibility you will have if something unforeseen threatens your day.
No matter what kind of business you run, being organized is vital for success. Catering is no different. There are many competing demands and things to remember that you can't afford to be disorganized or unprepared. Being on the ball will impress your clients, impress their guests, and help big events go smoothly. Using these tips, your first event will go off without a hitch, and you will take your first steps into an exciting and rewarding business career as a catering entrepreneur.