Whether planning a road trip, a beach vacation, or exploring a new city, summer is the perfect time to embark on a family adventure and create lasting memories. However, proper preparation is key to ensuring a smooth and enjoyable experience. Here are seven essential steps to help you prepare for your summer family travel: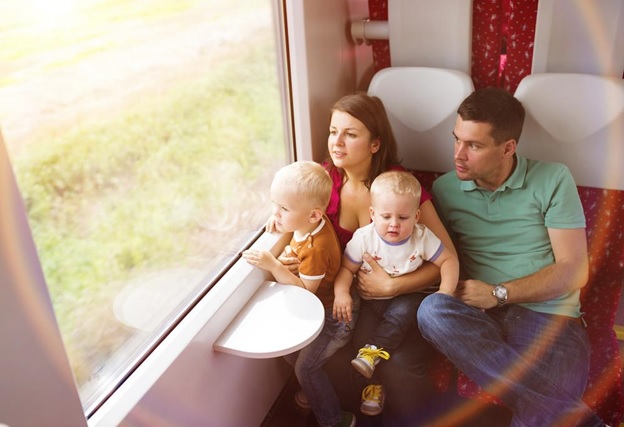 1. Choose the Perfect Destination
The first step in planning your summer family travel is selecting the ideal destination. Are you looking for a relaxing beach getaway, an adventurous hiking expedition, or a culturally rich city exploration? Consider your family's interests, preferences, and budget, and research different options. Involve your family in decision-making to ensure everyone is excited about the destination.
2. Create an Itinerary
Once you have chosen a destination, it's time to create a detailed itinerary. Research must-see attractions, landmarks, and activities available at your chosen location. Prioritize the family-friendly ones with amenities everyone can enjoy, like waterparks, beaches, coffee shops, restaurants, museums, and more. Try to include activities that everyone wants to do. If one of your children is interested in history and wants to see a city like Richmond, VA, which was incorporated in 1742 and has been independent since 1871, take them there one day, and the next, go to a nearby theme park.
3. Make Travel and Accommodation Arrangements
Book your travel tickets and accommodation well to secure the best deals and availability. Whether flying, driving, or taking a train, ensure all necessary reservations are made. If you're traveling by car, remember to service it before hitting the road. According to AAA, modern cars can typically go 5,000 to 7,500 miles between oil changes, but you should keep an eye on it no matter how many miles are left.
4. Pack Smart and Efficiently
Create a checklist of packing essentials. Include clothing suitable for the destination's climate, comfortable shoes, sunscreen, insect repellent, and any necessary medications. Consider the needs of each family member, including infants and young children, as you'll want to pack extra for them in case they get dirty or have accidents. Roll your clothes to save space, and use packing cubes or bags to stay organized.
5. Prepare for Child-Friendly Activities
Traveling with children requires extra preparation. Research child-friendly activities and attractions at your destination. Look for playgrounds, family-friendly museums, theme parks, or nature reserves. Consider bringing small toys, books, or electronic devices to entertain children during travel and downtime. Prioritize educational activities, no matter if your child has started preschool or is in elementary school. According to a recent report, 1.5 million children, including 32% of 4-year-olds and 5% of 3-year-olds, were enrolled in preschool this past year, and enhancing their understanding of the world around them will be highly beneficial for their development.
6. Ensure Health and Safety
Prioritize your family's safety and health during your summer travel. Pack a first-aid kit with essential supplies, including bandages, antiseptic ointment, and any necessary medications. Check if you'll need vaccinations or preventive measures, as certain places require that you are vaccinated against specific illnesses before you arrive. Have a plan in case of emergencies and make sure everyone knows how to contact each other in unfamiliar surroundings.
7. Embrace the Spirit of Adventure
Finally, embrace the spirit of adventure and make the most of your summer family travel. Be open to new experiences and create opportunities for bonding and learning. Encourage each family member to share their interests and ideas, allowing everyone to have a say in their daily activities. Keep a positive attitude and be prepared to adapt to unexpected situations. Remember, the journey and the memories you make together truly matter.
Family vacations are a great time to reconnect and spend time together. With careful planning and preparation, you'll create memories that you'll treasure forever.