Whether you are going on a two week vacation and are worried about the effect that all the overindulgence will have on your waistline, or if you are planning a longer trip and want to make sure that you stay strong for the duration and don't succumb to illness, staying fit and healthy while you travel is no easy feat.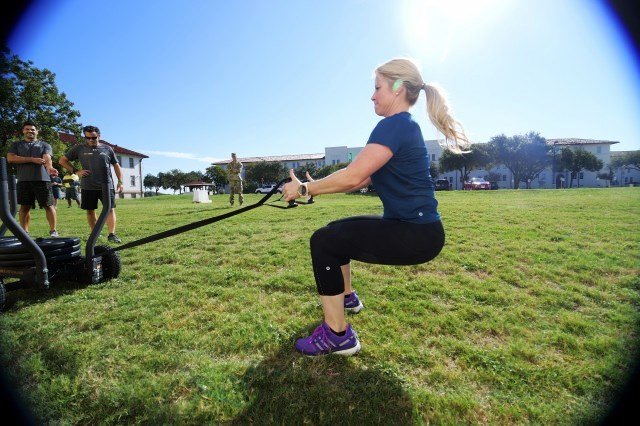 From the temptation to revel in as many tasty (yet highly fattening) foods as possible, to the threat of foreign diseases, to the lack of any physical activity, travelling can wreak havoc on your body, leaving your immune system weak and causing persistent ailments.
This article will give you all the travel health advice you need to ensure that you stay fit as you travel, and you won't even need to give up your favorite vacation treats!
Fill up with fluids
Everyone knows the importance of keeping hydrated with health professionals recommending that you drink 8 glasses of water each and every day. However, this habit is even more important when you are travelling, especially if you are visiting a hot country as you will lose a lot of fluid through sweating.
You may be tempted to reach for fizzy drinks whilst you are travelling for a quick energy fix, or perhaps you are overindulging on local cocktails to help you relax in the evening. Although these are ok in moderation, you should try and ensure that most of your fluid intake comes from water.
If you are worried about the safety of local tap water, simply invest in a self-filtering water bottle that you can carry everywhere with you.
Walk where possible
No doubt you will want to do some exploring at some point during your travels, so why not use the opportunity to fit in some moderate exercise? Instead of hiring a car which can be expensive or trying out the local public transport which can be a bit hit and miss, simply walk to your chosen destination.
Not only will this benefit your health (and your wallet), but it will also allow you to see more of the local area. You may even stumble across a hidden gem whilst you are walking off the beaten track that other tourists have failed to find.
Try and walk briskly and swing your arms for maximum results.
Find a fitness retreat
If you are travelling for several months and would prefer to be able to relax for the majority of your trip but still want to return home in good shape, then you may want to consider booking into a fitness retreat.
Ultimate fitness retreat offers a variety of locations across some of the most popular travel destinations and can provide you with a way to get fit fast.
Although some people bulk at the idea of a bootcamp, a fitness retreat differs in that it helps to work on strengthening not only your body but your mind also. You can expect personalized exercise plans and nutritious and tasty meals, not to mention the motivating camaraderie of the other guests.
Self-cater for two meals per day
It is all too easy to overindulge in the local cuisine, especially if you are travelling with friends and enjoy the social side of eating out. However, it is much more difficult to keep on track of your calorie intake when you are eating in restaurants or local cafes and you could easily find yourself consuming way over your recommended daily amount, leading to weight gain and feelings of sluggishness.
Therefore, the best way to ensure that you do not overeat, while still being able to sample your destination's delicacies, is to stick to the rule of only eating out once a day.
Of course, you will also need to make sure that you make healthy choices when cooking for yourself such as porridge with fruit for breakfast and perhaps a piece of grilled meat or fish with vegetables for lunch or dinner.