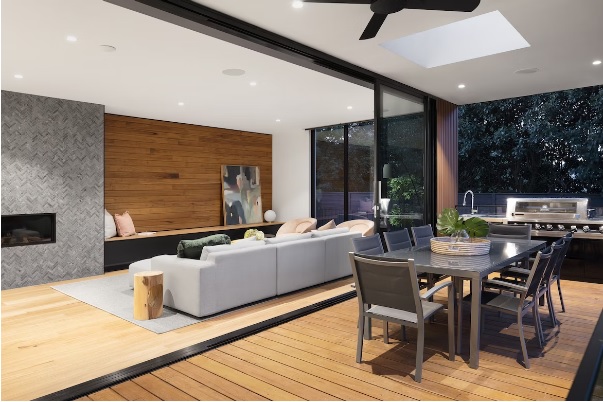 Innovation in technology is not new to the world and its impact on human life is significant. Today's smart home technology has changed the way we interact with our homes—making them more comfortable, secure, and energy-efficient. The integration of Artificial Intelligence (AI) has further pushed the boundaries of what smart homes can do, and smart furniture solutions are at the forefront of this revolution. In this article, we will discuss how AI is being integrated with smart furniture solutions and its impact on the future of smart homes.
What is Smart Home Technology?
Smart home technology refers to the use of intelligent devices and systems to improve the quality of life in a home. It works by connecting all the devices in your home to a central hub or network, which can be controlled remotely via a mobile app or voice command. There are numerous benefits to using smart home technology, including energy savings, increased convenience, and improved security.
The Benefits of Smart Furniture Solutions
Smart furniture solutions are designed to blend seamlessly into your home décor while providing innovative connectivity and functionality. They can be customized to fit your style preferences and can perform various tasks. For example, smart furniture can be used to charge your devices, adjust the lighting, and monitor your health. Plus, many smart furniture designs are eco-friendly, which supports sustainability.
Integrating AI with Smart Furniture Solutions
AI or Artificial Intelligence refers to computer systems that simulate human intelligence and behavior. The integration of AI with smart furniture has been transformative, taking smart home technology to the next level. Smart furniture solutions with AI can detect user preferences and make adjustments accordingly. For instance, a smart bed with AI can monitor your sleeping patterns, analyze the data, and then adjust the bed's firmness and position to improve your nightly rest. Additionally, smart furniture with AI can be programmed to interact with other smart devices in the home, providing a more consistent and seamless experience.
Examples of Smart Furniture with AI Integration
Some examples of smart furniture solutions integrated with AI include smart coffee tables, smart beds, and smart food containers. The Smart coffee table has sensors that can recognize movement and proximity, and it can display photos, control lighting, and stream music. The smart bed with AI, as mentioned above, can monitor your sleep patterns and adjust the bed's position to improve comfort level. Meanwhile, a smart food container with AI can monitor your food intake and remind you to consume healthier portions.
The Future of AI and Smart Furniture Solutions
The integration of AI with smart furniture solutions is the future of smart homes. With the increasing demand for automation, AI will play a significant role in the growth of smart home technology. The use of AI in smart furniture will provide homeowners with a more personalized experience and streamlined automation. The future is looking bright for smart furniture solutions integrated with AI, and it is not hard to imagine having a home where every piece of furniture is intelligent, interactable, and smart.
Conclusion
As technology continues to evolve, AI is becoming an essential component of smart home technology, specifically in smart furniture solutions. AI integration provides a more personalized experience, supports energy efficiency, and streamlines automation. The future presents a lot of opportunities for innovative smart furniture solutions that can adapt to user preferences, interact with other smart devices, and easily blend into any home or work environment. As a result, smart furniture solutions with AI present a win-win for tech lovers, homeowners, and the planet.